This photo that took me back to the childhood
I remember well when I was 10 years old, our family was in financial struggling for a long time, our house was leaking everywhere during rainfalls, really heavy times for us. I was too young to realize that but now I know everything that my family gone through. Even though my mother and father knew our financial situation they always gave their best to surprise us so that situation can't affect us. This painting on the wall was my mothers, she done this while my sister and I were in school, she wanted to surprise us. When we came home and saw that, I will never forget this, we were so happy and we just watched this painting for literally hours, knowing this will be something that we will see every morning when we wake up. For us, little kids, this was masterpiece and I still think so, because I know what our family gone through and how good my parents are to us.
Just to share with you when this photo was taken. About 3 weeks ago when we planned to tear down our old house because our new one is behind our old. While we were disconnecting some lights and other things that we will use for our new house, we wanted to break dry wall that was hiding this painting just to see it for the last time. It was hidden there for at least 12-13 years or maybe more, it still looks beautiful and colorful.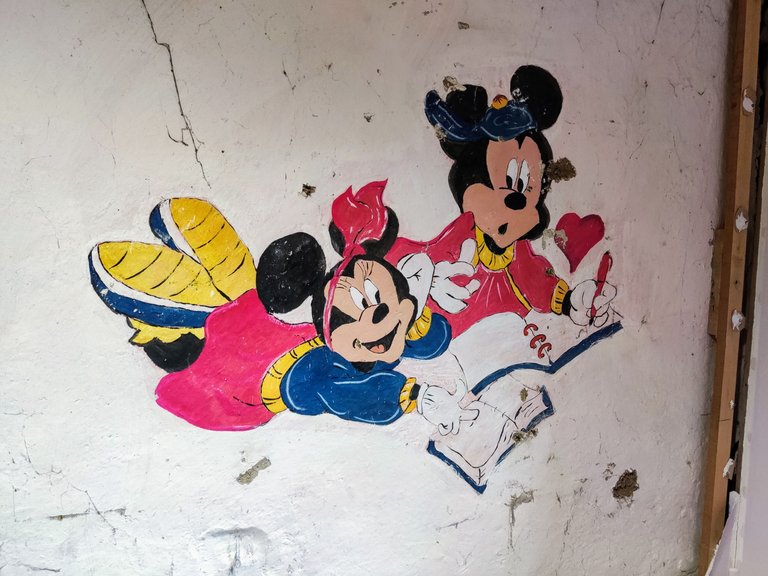 ---
---