Hive Open Mic, week 73, Mozart - Rondo Alla Turca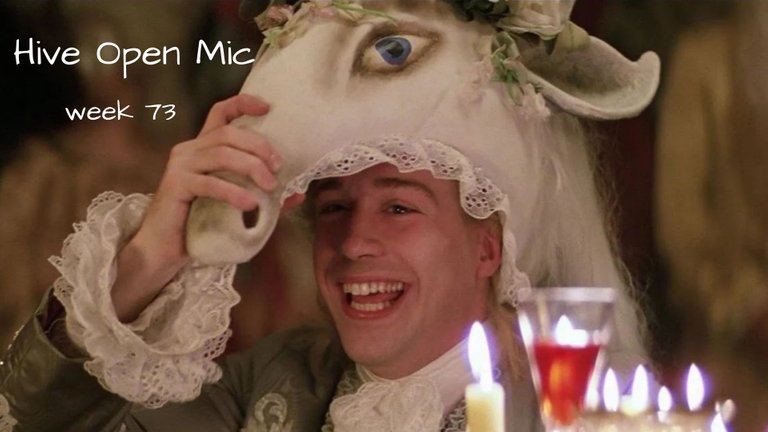 Week 73 is full of laughter and humour. Also, love. This topic was chosen by @osomeltrozo, a person who is talented in music but is also a great 'joker'. When you see him, you are already smiling. And just how he sings.
Of course, through singing and words, we can evoke a lot of funny lyrics and moments, but, the instrumentalists, what we can play for the topic? I was sure that I would play one composition, which was of a humorous character and a humorous title. In the end, the week flew by in unplanned circumstances and I did not prepare that one. But no less fun is the composition I chose to play today. The composer of this particular piece, Rondo Alla Turca liked to joke around and play in his life.
The movie Amadeus, from 1984 (director Milos Forman) although containing a lot of fiction, but facts too, shows Mozart as childish and sometimes even vulgar in his taste of humour. His works indeed bring surprising elements, like musical jokes, so I do believe he was a funny guy in his life.
In this video I play the super famous piece, Alla Turca, which is the third movement of one of his piano sonatas. The composition itself is already funny to play, I hope you will enjoy listening to it.
Cover image created in canva from photo
---
---