Relief that my precious cryptos were not locked in Celsius to possibly be lost forever…


Day before yesterday, my heart got paralyzed reading this news, about Celsius depositors thinking of committing suicide with Celsius possibly not able to honor their obligation of returning their depositor's crypto deposits back.
I can imagine their pain because I too had deposited my precious cryptos in Celsius wallet over 2 years ago, when I was fairly new to crypto and was just too scared to maintain a wallet of my own, thinking I have to keep the private keys safely, it's too stressful.
I was too afraid to try DEFI or metamask as late 2020. I remember I used to have my cryptos on CEX exchange wallets like Binance. I was so timit on 2018-2019 period.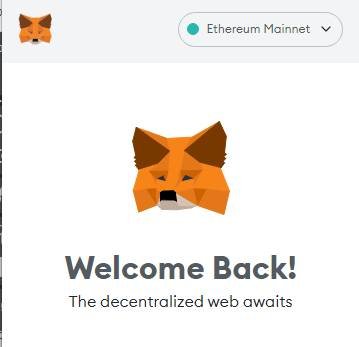 It took a long time for me to enter the world of DEFI and use Metamask
I got full time into crypto only on 2020, when I had lost my web site updation job due to Covid situation.
Before venturing into DEFI and self custodial crypto wallets I got into Celsius!!
I wanted to earn yields as well, and DEFI was too daunting for me and I did not want to try defi using Ethereum Blockchain too as I was too frightened about those Blockchain fees.
So, even in 2020, I did not really know how to use Metamask, set Metamask network from Ethereum to Binance Smart Chain network etc. It was too daunting for me!!
Eventually, I got into DEFI via Polygon and had my brush with Ethereum transaction fees, because I wanted to try good DEFI dapps and not dapps in Binance Smart Chain that did not have that much track record as established dapps like Aave that was in Polygon. Anyway…
So, I was searching for easier ways to earn yields which is why I had my Bitcoin, Ethereum assets all deposited into Celsius. Celsius paid out good interest rates in BTC , LTC and ETH for the deposits in the same deposit crypto currency..
Eventually, I earned CEL tokens too. At one point in time, price of CEL tokens climbed high and I actually made nice money with CEL tokens, and was happy with the BTC and ETH yields.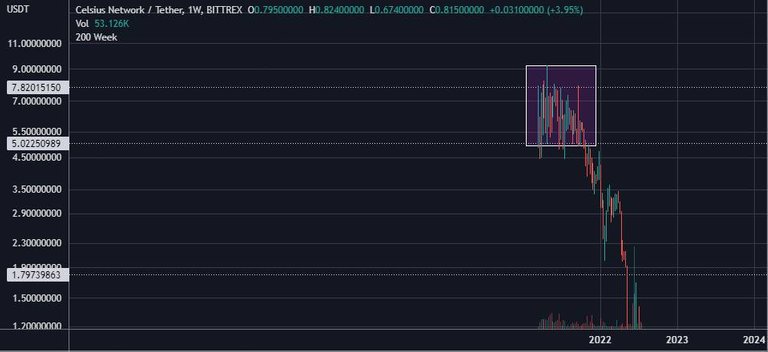 Trading view chart
There was a period between March 2021 and July 2021 when CEL token prices were very attractive!!
What was also attractive for me is that there was not much transaction fees for withdrawing your crypto from Celsius, so it was pretty sweet. It meant whatever Blockchain fees there was for withdrawing my EtH, BTC into another wallet it was borne by Celsius.
Celsius wallet was recommended to be used by well known crypto educators like Nicholus Mertin on his youtube Datadash channel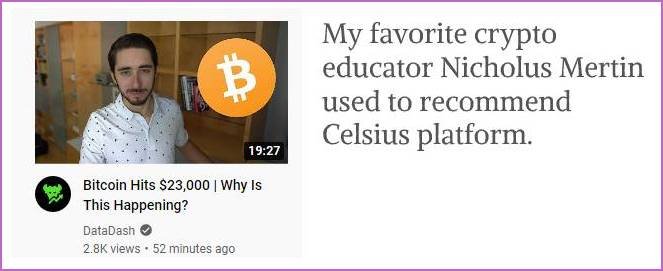 DataDash youtube channel
My ex crypto Guru, Nicholas Mertin in his DataDash youtube channel also recommended Celsius wallet for investors to deposit and earn passive income, so I felt Celsius is a great place to keep your crypto assets.
Nicholas did say that founder of Celsius, Alex Mashinsky has a great track record in the other businesses ventures he started, which I am sure is true.
Alex was interviewed in Datadash's channel a lot of times, and even when Luna-UST crashed, Nicholas said Luna-UST had no fundamentals with many such algorithmic stablecoins having death-spiralled before, it is better investors put their assets in a safe lending platform like Celsius where they get good yields for their crypto.
However, I know Nicholus must have really trusted Celsius and his friend Alex, for his Digifox wallet had provision to avail services of Celsius, so I am sure he did not have any ulterior reasons for recommending Celsius to his viewers as he himself revealed Celsius sponsored many of his episodes and so was his channel partner.
Thankful that I took my precious crypto holdings off from Celsius, so they are safe(:

I was pretty disappointed with my decision in being in UST and Luna and slowly began to feel as a crypto person I have failed, but I must mention that I am pretty glad about my decision to get my crypto assets out of Celsius a long while back despite all those easy yields and my ex crypto Guru and one of my still favourite crypto youtubers(Nicholus Mertin) recommending Celsius platform to deposit our cryptos in.
If I had stayed in Celsius, my entire precious "yes my precious Bitcoin and Ehetheum" holdings would have gone off for ever!!
The reasons I exited from the Celsius wallet!!
The reason I remember for withdrawing my assets out of Celsius were -:
I was actually worried about my crypto assets because I kept hearing the term "not your keys not your crypto". Oh yes, I know I have to maintain records of all those wallet word phases in offline sources and keep them safely but well by now I was getting used to it. I already had decided to shift my BTC and ETH to Atomic desktop wallet even if I will not be earning yields.

There were articles in coindesk on Celsius that the company may be lending uncollateralized loans, even though that article said the portion of Celsius's uncollaterised loans must be a very small portion, I was feeling uncomfortable.

I did not exactly understand Celsius's terms and conditions, I got the feeling that they can do whatever they want with the customer deposit funds in their control. We won't know the details of whom Celsius is lending to.
Although, Alex has said Celsius lends to institutions, it's always collateralized and secured loans for which they pay back interest which Celsius pays back to the customers.
However, since I was not able to read all those terms and conditions and make sense of it in spotting loopholes, I decided to exit Celsius.
Lastly, I was irritated with Celsius because I needed to download the Celsius app on my mobile often. There was no desktop app. It often took a long time to open the Celsius app and I did not also find it convenient that I could withdraw my crypto to only one whitelisted crypto wallet address.
Eventually I withdrew all my crypto from Celsius and converted my CEL tokens to BTC into a hopelly self-controlled non-custodial wallet whose word phase and access is in my custody.
It's a relief that I did not get caught in this Celsius crypto crisis affair
Well. I made a sound decision and I am happy about it, true that I lost a lot with Luna-UST but I have not lost it all as I would have if I had stayed with my cryptos deposited on Celsius.
In-between, I heard news about Celsius, that they were becoming more transparent with details of their accounts recorded somewhere on the Horizen Blockchain. I also can't help mention that Alex showed off sporting Celsius t-shirts
that read 'unbank yourself'.


Celsius is claiming its very transparent in its dealings in its website still!! Really there, that's an eye wash!!??
What I would like to tell those who lost out on their savings being in Celsius is that perhaps it's still possible to get your funds back, find out about it, maybe depositors can sue Celsius. Suicidal thoughts may come, I did myself feel very awful about Luna-UST wipreout, but don't give up and don't let these incidents dissuade others from learning and doing something in the crypto space.
I truly feel terrible for Celsius depositors and I do hope they get their funds back. I have more to write on what I now understand about Celsius with all the latest happenings that I will cover in another article soon.
I can't help feeling grateful and glad that I decided to exit Celsius!! Thank goodness gracious me!!
---
---