Is there hope for Celsius's customers to receive their deposits back anytime soon?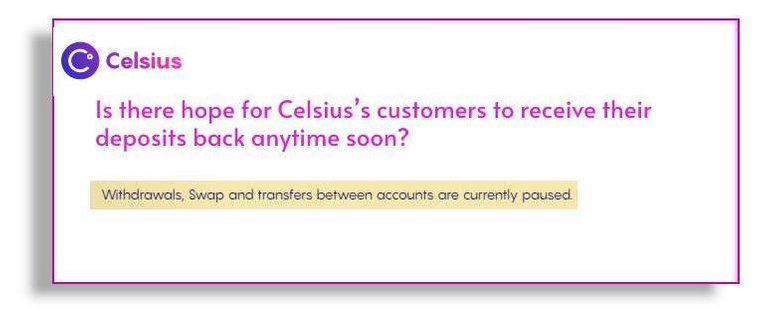 There was hope of Celsius's solvency with it's recent closure of debt positions in various DEFI protocols
Last week I narrated my escape from getting my cryptos stuck in Celsius which you can read here.
Relief that my precious cryptos were not locked in Celsius to possibly be lost forever…
There were hopes that Celsius is solvent enough to repay back its depositors, with news pouring in the last few weeks that many of Celsius's depositor funds that were locked in various DEFI protocols, were unlocked with Celsius managing to pay off debts to various DeFI protocols and recover the crypto collateral of their customer deposits.
Celsius in the past few weeks paid off its debts to unlock 21,962 wBTC from MakerDao, 400,000 stEth from Aave, 350,020 UNI and 529,94 COMP from Compound Protocol and was able to redeem 300,000 xSUSHI for 395,060.92 SUSHI.
This was good news although there were no positive updates for anxious Celsius depositors who were still not able to withdraw, transfer and move their assets, with Celsius having frozen their accounts since June 13th.
Reality is that Celsius is insolvent as its short of funds to pay its depositors back
Now, however, the case is clear with Celsius having filed for bankruptcy under Chapter 11 protection, declaring that the Cefi lending platform has a deficit of 1.19$ billion in its balance sheet. Celsius has total liabilities of $5.5 billion, out of which it owes $4.72 billion to its customers, while its assets amount to a lesser sum of $4.31 billion!!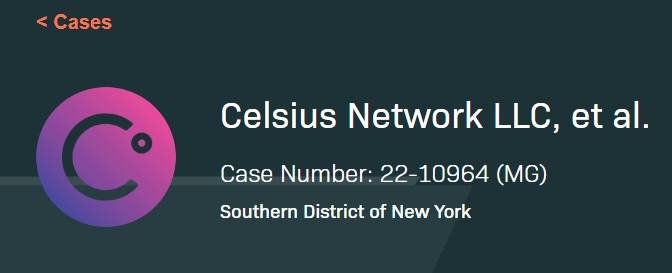 Source
Celsius Network had its first hearing on July 18th in the US Bankruptcy Court for the Southern District of New York for the entity's petition filing for relief under Chapter 11 of US Bankruptcy Code.
So, unfortunately, Celsius does not have the funds to repay back its depositors completely at least for now.
It appears, Celsius is also legally exempted from the need to repay back its customers with its Terms of use stating that Celsius's customers availing services of the Cefi lending platform's 'Earn' and 'Borrow' program have legally consented to transfer ownership of their crypto assets that they deposit in the platform to Celsius.
So, this in effect means that Celsius's customers have legally granted their permission for the Cefi lending platform to use their deposits in whichever way that the Celsius team deems fit with the entity also allowed to pledge and sell their customers' coin deposits as well.
Celsius's customers are treated akin to unsecured lenders in the eventuality of the lending platform getting bankrupt or facing liquidation.
Celsius has proposed ways it can repay back the deposits of its customers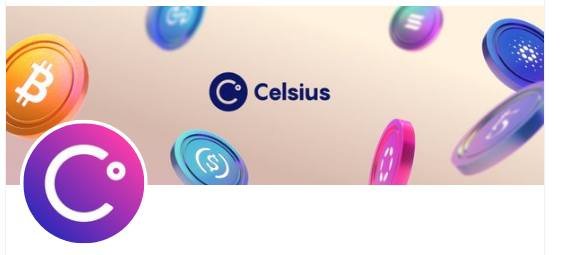 Source
However, Celsius's representatives have stated in court that the entity has plans to pay back its customers. Customers will have the option of recovering their cash at a discount or recover their full crypto value by being long in crypto with the logic that when crypto macro-economic conditions appreciate, that is when the crypto bull market arrives, Celsius would have got the resources to pay their customers in full.
Celsius holds 180$ million in its custody accounts that can be distributed to customers, based on the court judge's decision, as it can otherwise be grouped with other assets.
Celsius expects revenue from its Bitcoin mining operations, where it is predicted to mine 10,000 BTC and would raise $115 million by selling GK8, a company it acquired recently. These additional funds will aid the entity with more finances to repay back its customers.
Celsius lending platform will be operating after restructuring of its business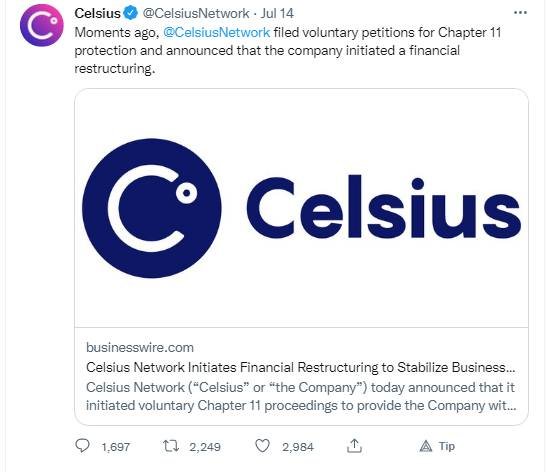 Tweet
Having filed for Bankruptcy under US, Chapter 11, Celsius intends to continue its operations in future after restructuring of its businesses as the US Chapter 11 Bankruptcy provision allows them to do so.
No immediate relief expected to be forthcoming for Celsius's depositors
With all the courting hearings with Celsius's bankruptcy filings and other cases filed against the entity and its restructuring plans, it is practical to expect that Celsius's case will drag on for years, with its unfortunate depositors not receiving their compensation or deposits back anytime soon.
However, someday it is very likely Celsius' customers will get atleast some of their deposits back.
---
---