Like A Zombie
For the last two days, multiple attempts at drafting writing have failed. I couldn't manage enough time or produce something worth publishing. Both physically and mentally I am feeling completely exhausted. That is quite rare for me but now it's here, so I'm gonna face it to cope with the situation.
Recently my routine is completely messed up. One day I am sleeping for seven to eight hours and on the next day I am sleeping for five hours only, six at max. Today I had intended to sleep for the fair share of the week but it had to be postponed again, due to an emergency I had to step out of the home, return within an hour, tried to complete my incomplete sleeping hours, and then again I was called for the same issue. I was feeling like a zombie that was running from here and there. Dark circles are clearly visible which I don't care much about unless someone mentions this.
---
After a hectic day, I had to complete my Ramadan prayers, and trust me, that wasn't even tiring as it may have looked like. That's a special kind of blessing that the Almighty showers us with.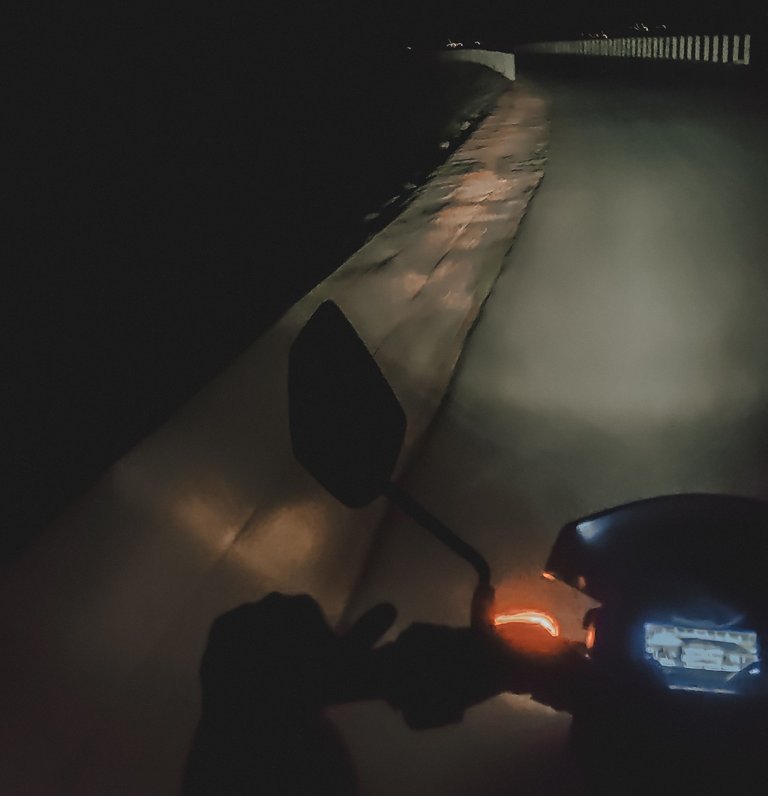 I was preparing to go home and take a nap, and on my way, I got a call from my buddies. No way they were going to let me enter home without meeting them, picked me up in the middle of my way home, and took me out of the city for a ride. The atmosphere at night is refreshing which is beyond description, with calmness all around.
Well, today we spent our time in a different place than usual. Look at the picture, riding through a road which is in the middle of barren fields, with no locality within a radius of a few miles, and darkness all around. So after a while we did notice a few houses, one of them is open on all sides from where the lights are coming out, it was a tea stall, and we could see a few people playing carrom there.
We walked down the street, talked to those people, and had our tea. To be honest, I didn't like their tea, not gonna taste it again if I am not compelled to do so. Apart from that, it was a nice experience while talking with them, they work in the fields throughout the whole day, and this is the only place in a short radius to gather for a little chit-chat.
---
Now that I am writing, I can feel severe pain in almost all the joints I can count in my body. I was feeling a little bit dizzy, maybe due to the lack of sleep and rush throughout the whole day. Well, now I am free, time for sound sleep, but again, I can sleep for six hours at max today. Why? Got some things to do before noon, and then I am free but my sleep will be long gone.
---
---