The Mind Force Gathering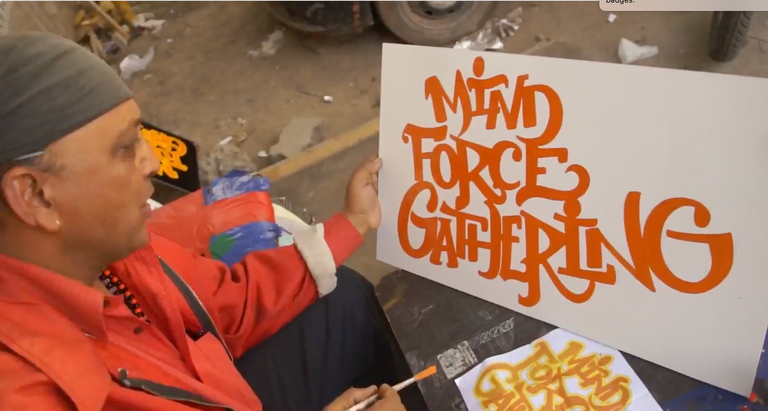 ---
Introduction
The Mind Force Gathering is a hive community and curation project being launched on the 28th of March 2022.
It focuses on 1.kinaesthetic, 2.auditory, 3.visual, 4.vocal, 5.gustatory/olfactory, 6.mind and 7.consciousness. The 7th, as some would term the spirit beyond the mind. A combination of the six senses?
You control your mind!
Who are you?
Someone who chose to read this.
Each of these are senses. e.g. A vocalist is very aware of how they sound.
Artists train these senses with their minds and reach different levels of awareness.
The Hip Hop Culture is based on the 5 elements. Rap, Deejaying/Turntablism, Breaking, Graffiti and Knowledge. This basis gave rise to more expansive views. These 5 elements became an integral part of a peaceful cultural movement that started in the Bronx, New York in 1973 and spread into a global culture along with various urban art forms or so called subcultures. The Hip Hop Culture also has an elaborated and irenic side. Very often although, sophisticated poetry is overlooked in the midst of bodacious major label marketing campaigns and main stream media narratives, who worked on a very specific image to be associated with the term Hip Hop. We often link violent, sexist and bigot ideals to the genre. These are inherently often fictitious, appealing to a specific very gullible audience. When digging in the crates for some underground, independent music tells a different chronicle. In fact many Hip Hop art forms have lead to the empowerment of women in various countries, swaying away from the fragile female ideal of the 1960s. This subculture gave rise to various ways to express oneself with poetry, music, movement and visual art like graffiti and street art. Today these are also known as urban arts.
Hip Hop and it's art forms transcend language.
Very often, we see European embassies in foreign countries propagate by employing ballet, classical art and classical music as linguistic means to communicate.
e.g. Dancing can be used to communicate through gestures and movements to music, giving meaning and forms that allow communication to take shape. A person from another country might not be able to understand your spoken language, but there are so many more ways to communicate.
In the past decade this has been changing. Urban art and subcultures have become the voice of the youth, who take a more guarded approach towards state indoctrination and a rebellious avenue when it comes to being critical towards central planing and the subtle manipulative programming of masses by the mass media.
Specially because there are all these alternative ways to communicate beyond the spoken and written languages that keep the populous in check.
Hip Hop was always destined for the blockchain.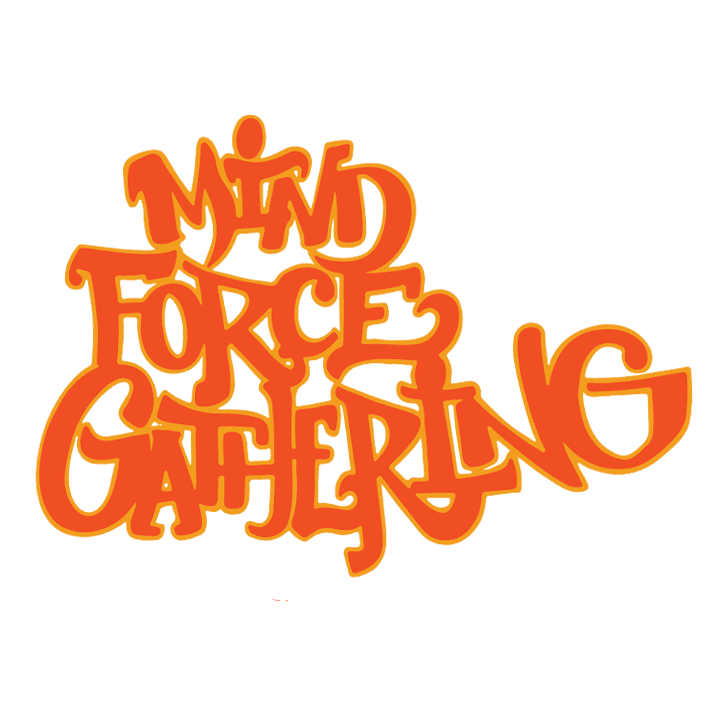 original Logo by @cus
The original Logo was designed by cuser one aka @cus from the LA Breaker Crew back in 2006. The Logo above was then digitalised by discoblasphemia aka stick one. Since I never had any decent vector data, I took a pixelated print on a paper to an Indian Board painter named Baba-G, who repainted that logo as in the video above. Me and Baba-G hung out a lot in India during my time there. An artisan, Baba-G had some inspiring art work and remains one of the last Board painters in Green Park, New Delhi. In India you will still find hand painted Western Union Boards, Parking Signs etc. A trend emerged, where tourists started stealing these and selling them at art exhibitions in Europe.
History
In the Graffiti scene there is a term called a biter, which refers to plagiarising. With the web 2 rigged with plagiarism, the Hive Blockchain seemed the most ideal place to start the Mind Force Gathering as a global movement where original content is appreciated and respected.
Before the Hardfork, back at the end of 2019 we created a Discord Server for @mind.force, which was intended as a curation project to support Graffiti Artists, Beat makers and Vocalists, Dancers, Inventors and Creative People with innovative ideas and great articles. Adding plant based food to the equation, we thought about covering all the grounds of an emerging civilisation and autarchical communities who live self sustainable.
With a focus on events, such as an imaginary festival, the idea was to picture squads of performers from the hive blockchain and beyond.
The Mind Force Gathering was an idea that there can just not be enough curation for art of our blockchain. Many projects such as @beatzchain or the @hive-123620, @one.tribe.radio and other initiatives are also part of our fanbase. This fluid and synergistic approach to other communities on the Hive is viewed as highly crucial. Kindly leave a comment below, if you'd feel this suits your community or your posts.
On the 11th January 2020, @d-vine organised an event that marked a very important turning point. The One Life Celebration. It became very apparent that there is a solid community of artists on the hive blockchain with values integrity, when it comes to the virtue of "keeping it real" .
The Mind Force Gathering was started by various artists on hive that found it important to have a curation project that supports the above mentioned artists. The curation project was started, initiated and inspired by @termitemusic, @djlethalskillz , @quest-skool , @trippymane , @baqabond , @kiel91 , @islandboi , @ran.koree , @nathanmars , @deepresearch and others who have been of great support until now. Even though we haven't even launched yet.
Our account @mind.force is upvoting exceptional content and new artist are constantly added to our voting fanbase for curation.
The MFG started two badge accounts, namely the The European Hive Gorilla Badge and the The European Hive Mechatronics Network. The Gorilla is for Guerrilla Marketing initiatives that involve promoting the hive blockchain in the physical world. The Mecha Badge is to connect 3d printers in Europe and later start pinning them on hive maps and support anyone into 3d printing and mechatronic art, inspired by @kiel91, @r0nny and @macaaron.
If anyone is interested in joining this curation project, feel free to leave a comment and subscribe to the #hive-127039 or The Mind Force Gathering and follow @mind.force.
Conclusions
The term "Digging in the Crates" wasn't just used to find breaks to incorporate in ones music. It also involves an etiquette on how DJ's select their music. Often, independent music was only produced in limited quantities on vinyl and thus became very valuable. A lot of the times these vinyls were acquired on a first come, first serve basis.
This is very reminiscent of Blockchain. Art produced for the masses is very different from rare and scarce collections. Ownership plays an important role. Since the paradigm shift from limewire and napster to itunes and spotify, this could mark one of the biggest shifts towards even to better monetisation, community efforts, fairer music sharing etc. The same goes for all kinds of art for which we can show appreciation by respecting it's originality.
The Mind Force Gathering is a global movement on the Hive Blockchain based on Peace, Love, Unity, Justice, Equality, Truth, Positivity, Liberty, Freedom of Expression, the Mind and Spirit and sophisticated souls coming together and having a lot of fun by doing what they love both in the digital and even more so in the physical world.
authored by @yangyanje

"A focused mind is the source of all power" -@yangyanje

Any delegations to @mind.force are welcome.
---
▶️ 3Speak
---
---