#1 - First Workout 2022
I just finished a 21.3km cycling that lasted about 0hh:43mm:3ss !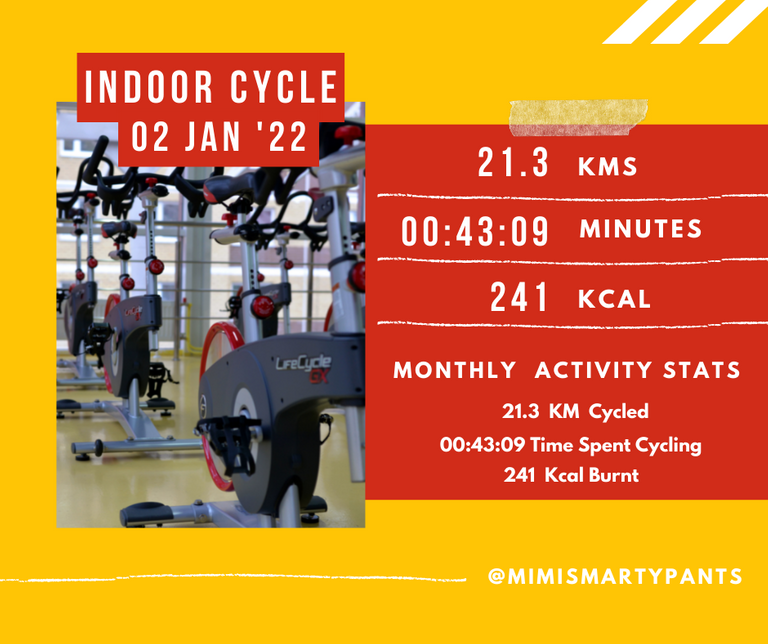 2nd Day of the new year and got my ass off the couch and did some cycling, indoors though.
A good 40 min workout of interval training had me working up quite a sweat! Great feeling. Clocked 21.3kms on the biked.
I noticed that interval training on the bike burns a lot more for me than just running. So going to try and do a combo this month, with strength training.
Here's to shedding those kilos this year!
Check out some detailed info at my EXHAUST page
Join me in testing out EXHAUST!
---
---