The Dragon Is In The Details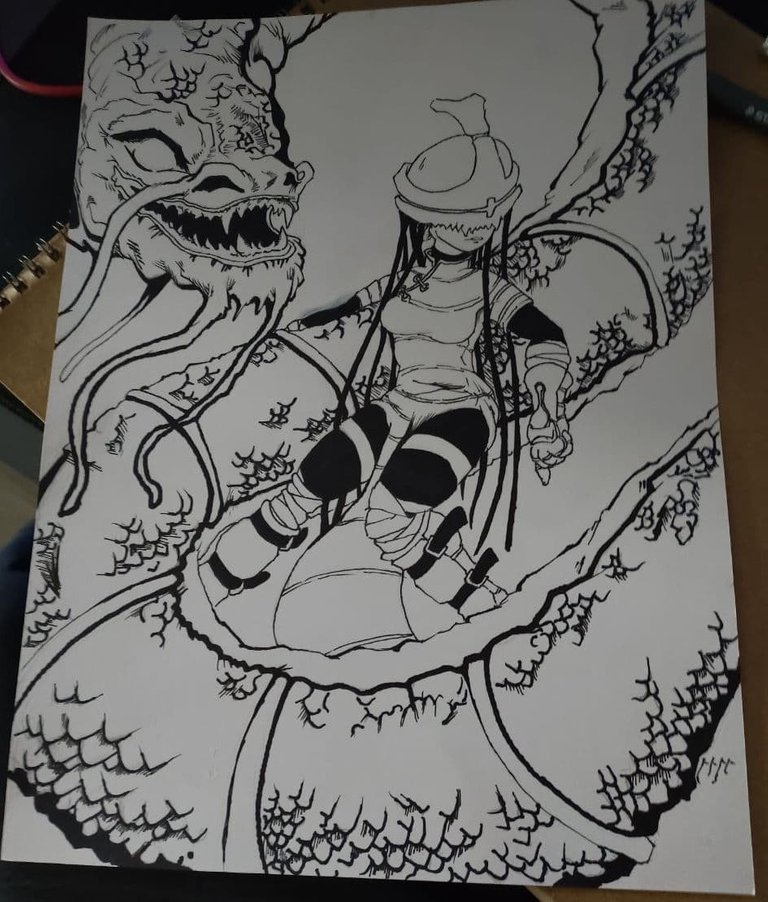 Shared this a few days ago. Did some more work on it since then. Added a bunch more details and did a little line weight and hatching stuff. I've always loved some good ink art work. Was never very good at it though. May not be the greatest thing in the world still but I feel like this has turned out pretty well. Maybe I'm getting a little better at it? 😅
I also scanned it using an 8.5x11 scanner. The paper was 9x12 though so some of the right side was cut off. Still not bad though I think.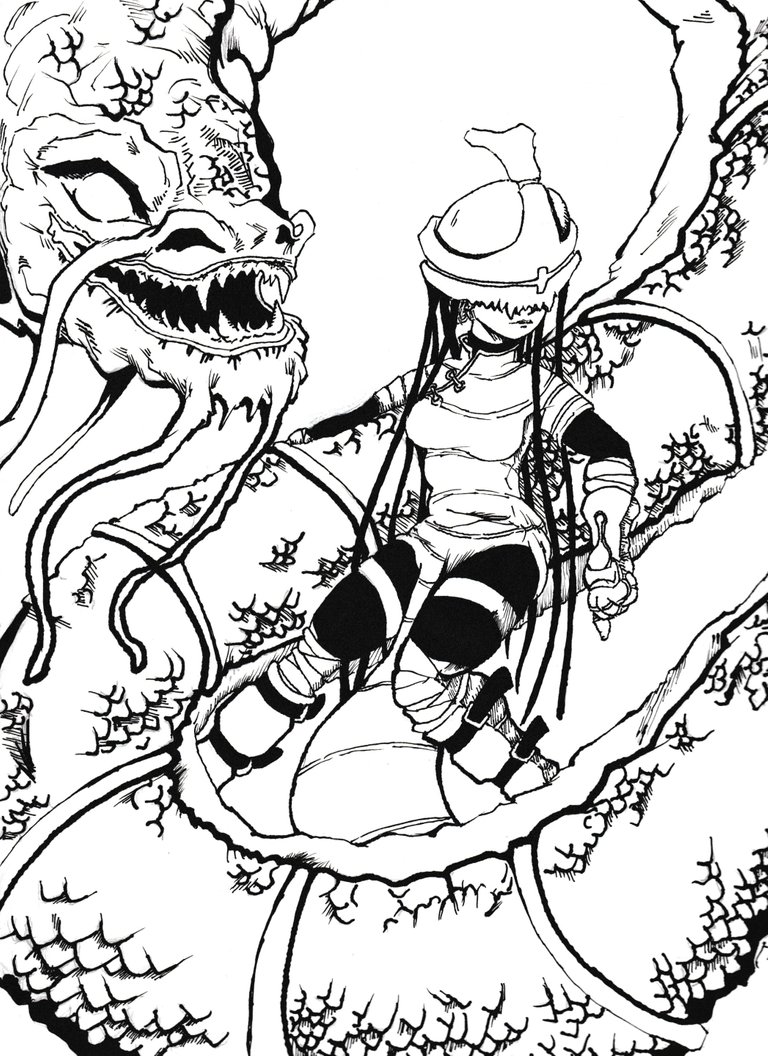 I think I'm done with the ink work though. With the scan I plan to color it in Krita. If I can remember how. It has been a while. Haha. 😂
Really enjoyed doing this. I may try doing more pen/ink drawings like this in the near future. Maybe not all for the game. Been a long time since I just drew comic book characters and stuff. Maybe I'll do some fanart.
Anyway, hope you all like it! Next update will probably be over on the @chibititan account as a finished piece of concept art. Probably with a little more game related explanations.
---
---