Nagawa Convention Sketch by Nate Lovett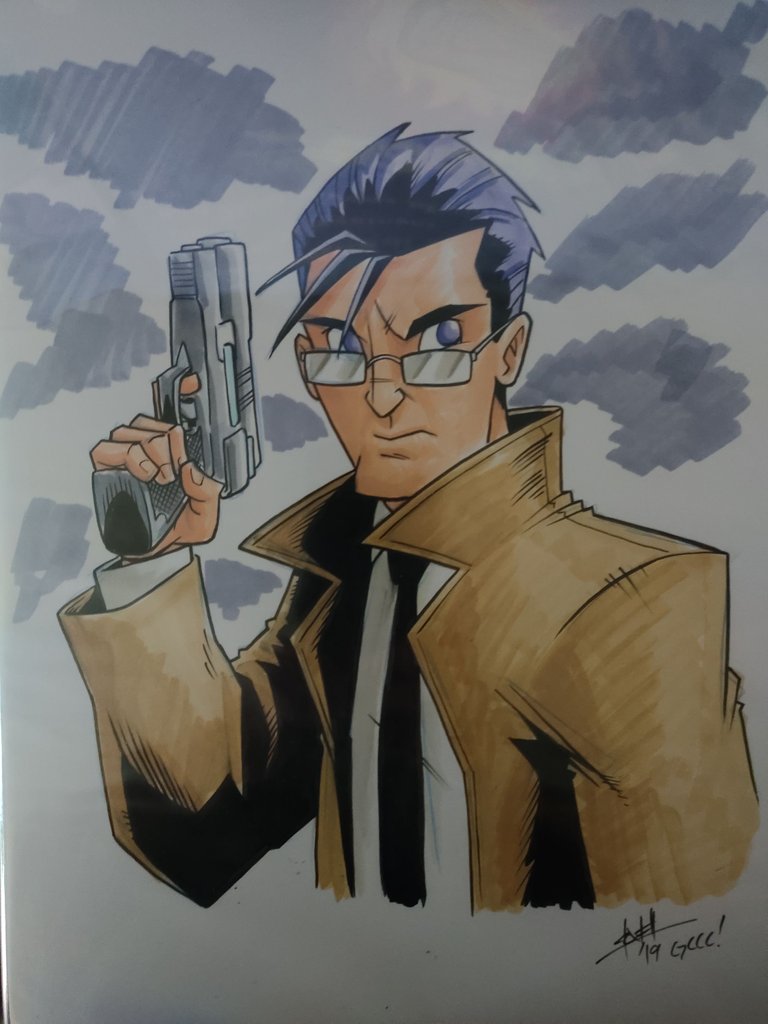 Thought it was time to show another convention sketch.
Nate Lovett is an artist that regularly attends the local conventions. The first ever convention sketch I asked for was from him. I really like his cartoonish style, so I get something from him about every year now. I believe he does these with Copics. I previously shared Songbird which is one of my favorites and my favorite Thunderbolt. Then there was this Daredevil which is one of my all time favorite characters. I have a few more by him I'll probably show too.
Like this one of Nagawa from Dark Minds! I've talked a lot about Dreamwave Productions in the past and how I want to buy the rights to their old books but can never quite get in touch with the owners. So I'm going to skip that spiel this time.
Dark Minds was their first book. It was a sci-fi thriller detective kind of book. It gets compared to Ghost in the Shell a lot though I think that's mostly because the other main character is a cyborg female. It is really good story and enjoyable book though. In fact, other than superheroes I really never cared about sci-fi things. Until I read the sci-fi Dreamwave books. So even though the Iron Man movie is really what sent me over the edge and got me into my current career and into sci-fi in general, I have to give a little credit to these books too. They sparked my interest in the genre. Which led me to a lot of other awesome things.
I really like this sketch. It was a bit out of his comfort zone I think. But it still turned out great! I think this was 2019 and the last one I got from him. Since I missed this year and the year before was cancelled.
---
---