Growing Herbs on my Narrowboat (Journal 1)

Hello Hive!
I have been waiting for months to plant some seeds, and then when the warmer weather came, I was too busy traveling to get to my destination to fulfill obligations...So, with the sun out in full beam today, I didn't miss a beat, as outdoor gardening was a great activity.
I LOVE HERBS!
Herbs enhance my life; I feel incomplete without them, so it's no surprise that I enjoy sowing seeds and nurturing them for healthy growth. Also, I like the grounding effect and therapeutic benefits I gain from gardening, especially on sunny days.
Generally, though, I'm not particularly keen on planting flowers, I tend to stick to herbs only; To a great degree, this has to do with me having limited space in my off-grid home. However, foregoing my herbs is not an option, so I reserve the bow of the boat for storing my herbs.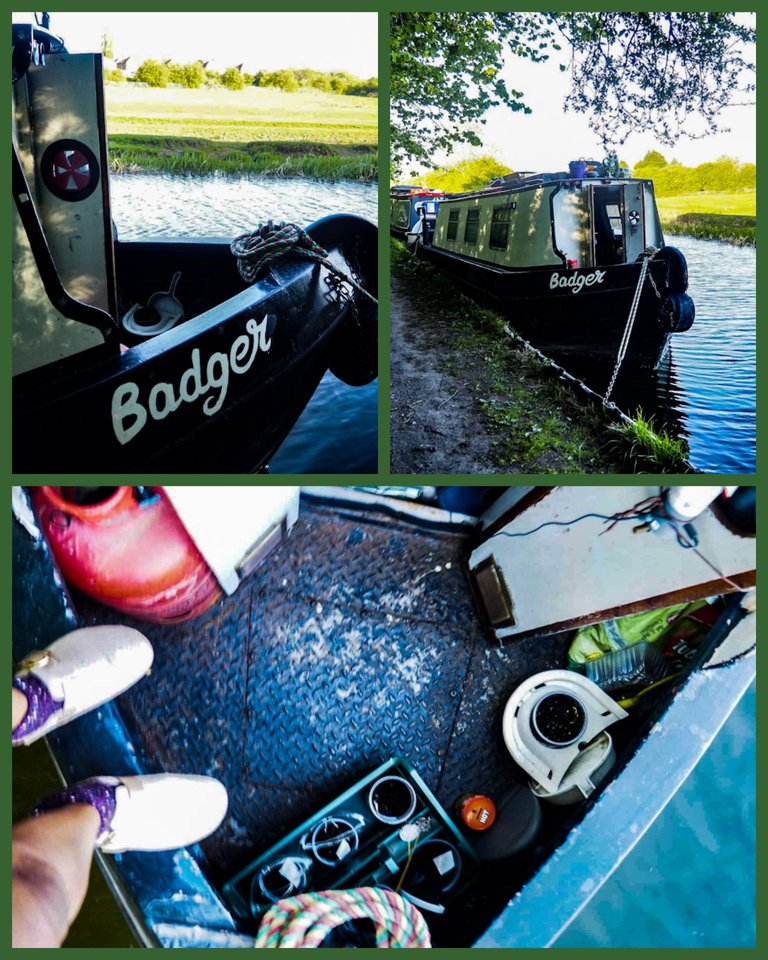 An overhead view of my bow area where potted plants are stored
---
My water tank is located in this area, and I need to have quick and easy access to the lock, so it's best to grow my herbs in small pots that I can handle in a carry basket.
Keeping the area tidy is essential, so I spread a groundsheet that can be easily removed and cleaned.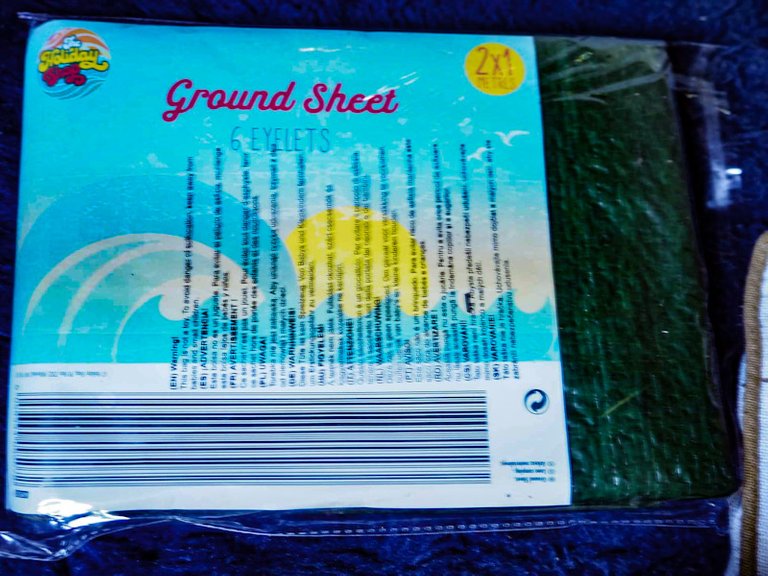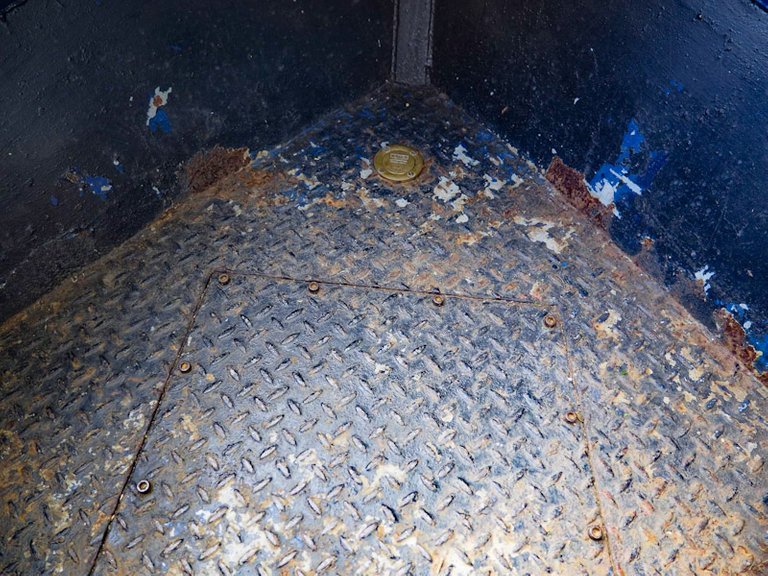 ---
Items handy
Small pots
seeds
compost (dark moist soil)
gardening tools (gloves and shovel)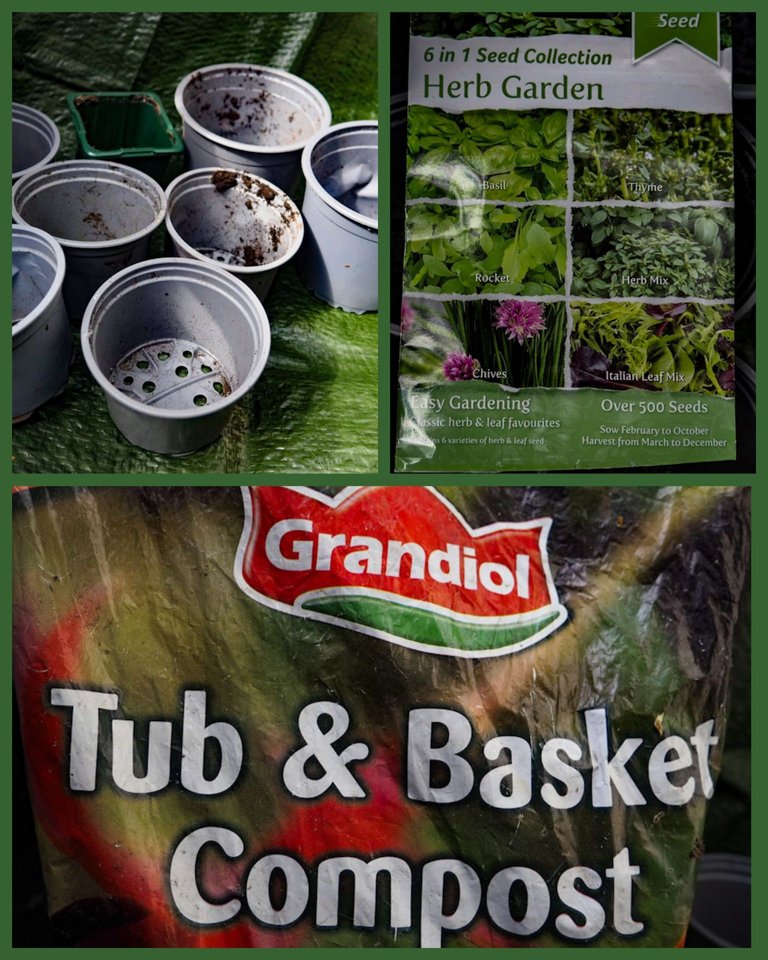 I saved all my old herb containers from last year with some leftover soil, and the seeds I purchased from my Price Buster bargain store in the town of Leicester, a great deal compared to the high prices that I've seen in online reviews of what people paid for the same product.
This 6-in-1 speedy seed carries Basil, Chives, Rocket, Thyme, Herb Mix, and Italian Leaf Mix, some of my favourites, which I will sow in small individual pots. There are only enough seeds for one sowing of each variety, which is perfect for me in terms of seasonal changes.
Last year I planted a few herbs, some oregano, coriander, thyme, basil, and parsley, but of course, they succumbed to the harsh winter, except for the more robust oregano.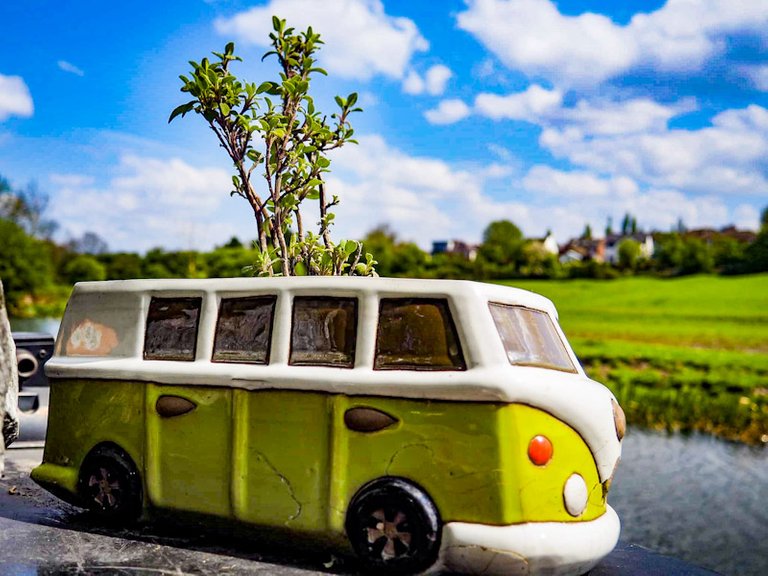 My oregano grows without the need for much attention.
I particularly like to add fresh oregano to soups, pasta, and salads.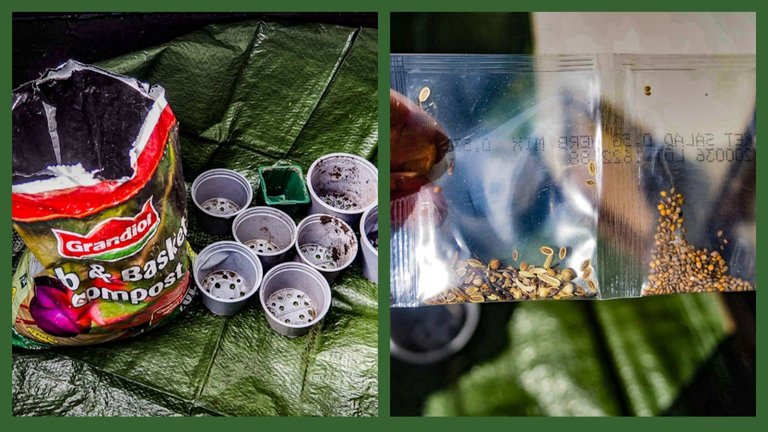 I use herbs mainly for cooking, but I also like to make infusions for medicinal and cosmetic purposes. I must admit that I've scaled down my usage, and I'm a little late in planting these seeds also, but from my previous experience with growing them, I am confident that I will get to enjoy my harvest in a few weeks,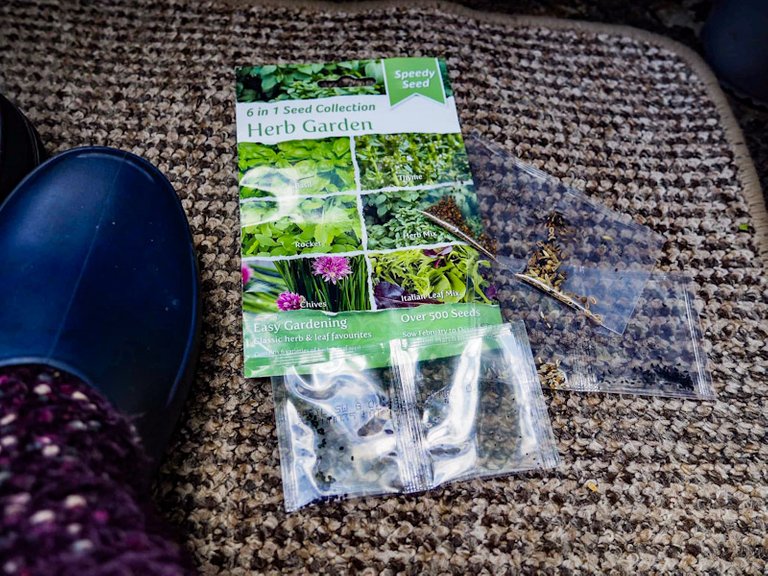 I enjoy watering and tending to my herbs. Something is satisfying about cutting herbs to use that you know you grew yourself. I think that's the rewarding feeling one gets from growing their food though, isn't it?
---
I will make sure to water and keep the soil moist. However, I held back today since my water supply is running low. Tomorrow I'll be on the move again, and we will refill our water tank and water each pot. I also like to keep recycled bottles of water for gardening purposes so that I do not tap into our water storage for drinking and other usages.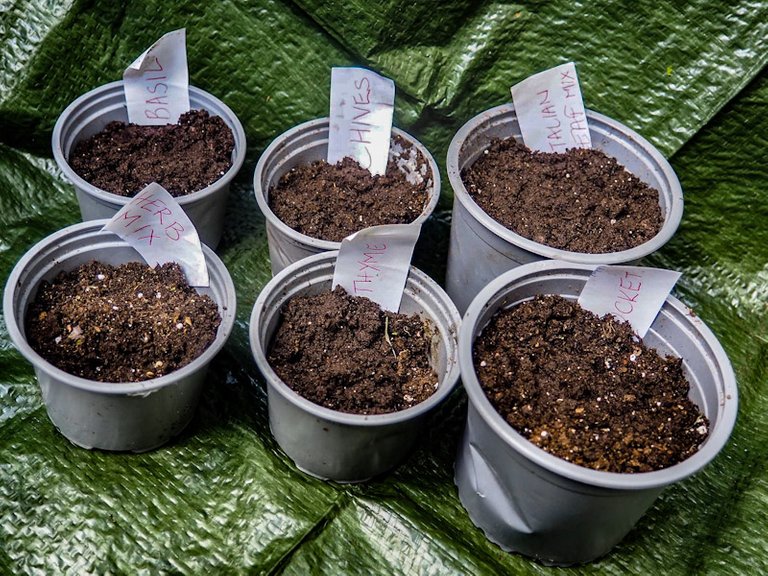 Keeping the herbs in a carrying basket makes it easy for me to remove them and the basket keeps them sturdy and in place, as we sometimes get knocked about, especially when navigating the locks on windy days.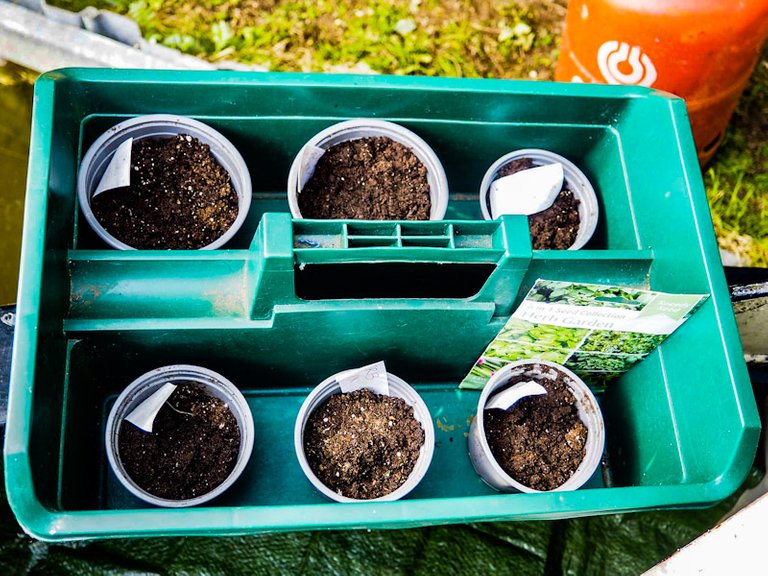 I will keep a journal and make sure to share the progress of my herbs, and hopefully, I'll enjoy the peppery taste of the rocket... One of my favourite.
I have seen some reviews from other customers, and they all say that this brand in particular is strong in taste and growth, so I will give you my feedback in part 2 of my garden journal.
Do you have limited space for gardening too? Please feel free to share any gardening solutions that you may have.
Thank you for reading my blog:))
---
All images are mine
---
---
---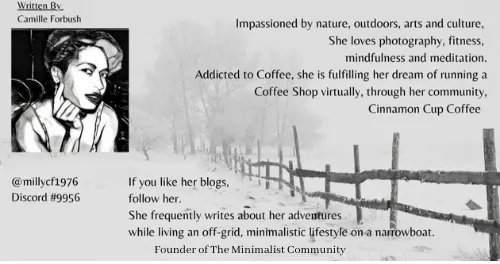 ---


Find The Minimalist Community Here on Hive (Gif designed by @riverflows)

Find Cinnamon Cup Coffee Community Here on Hive
---
---