Dartmoor, the heart of Devon's Wildlife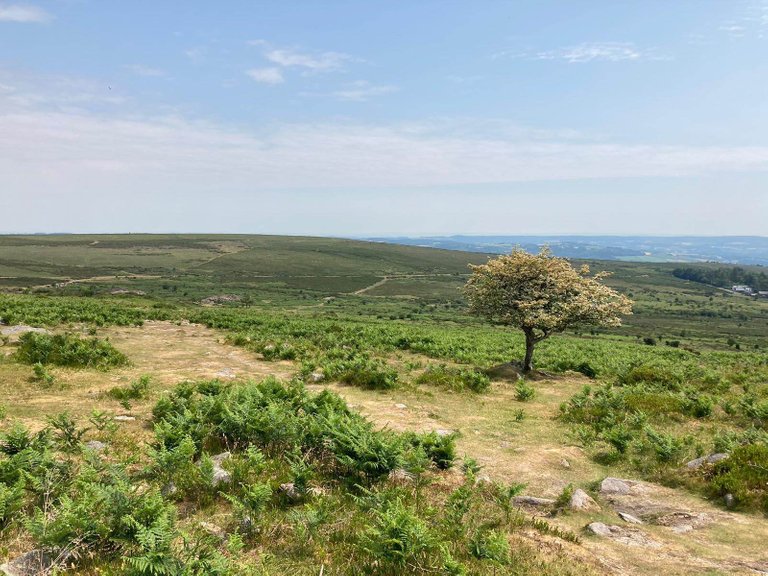 If you're looking for somewhere to disconnect and recharge, there's no better place to spend the day than hiking the moorlands at Dartmoor, home to some of the UK's best wildlife with much heritage.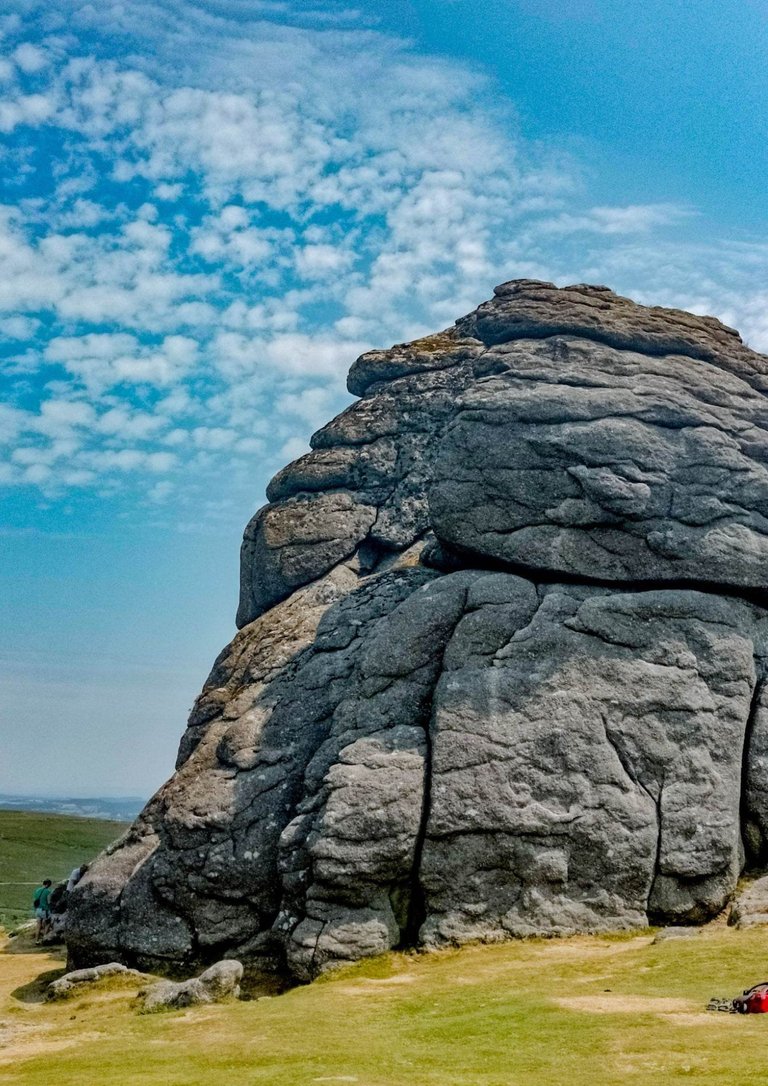 Dartmoor's landscape spreads for acres, so we decided to start right across from the parking, facilities, and information office. Me, @diveratt, and some other friends headed to Haytor Rocks to have a panoramic view across Dartmoor and the coastline of south Devon.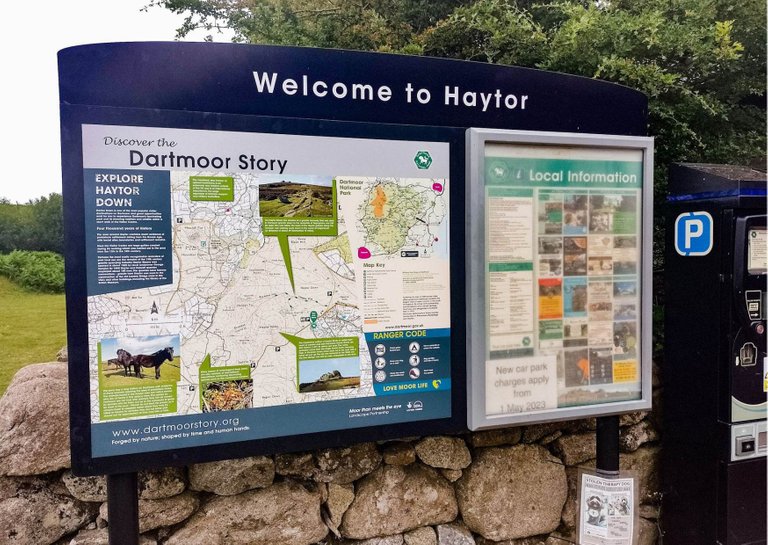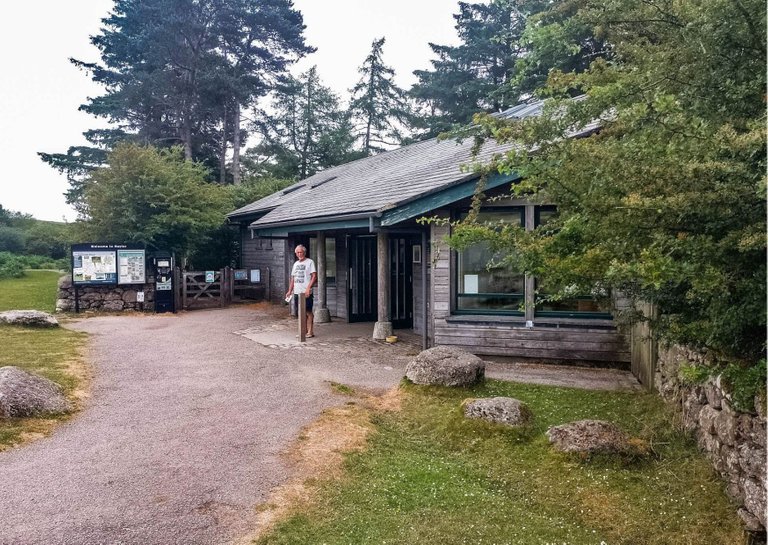 The landscape is lush all year round, and families do like to visit all different times throughout the year, and the council of Devon does a great job at maintaining this heritage site.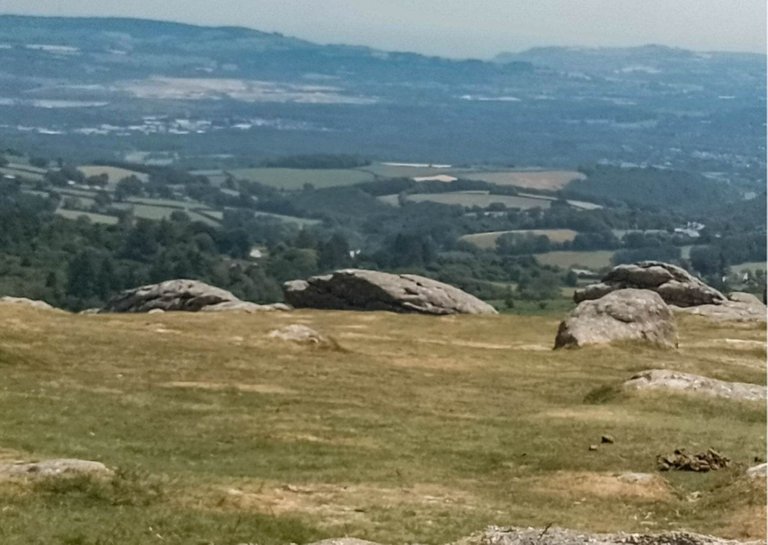 I was captivated by the picturesque views and little gems along the paths, which tell stories of ancient times.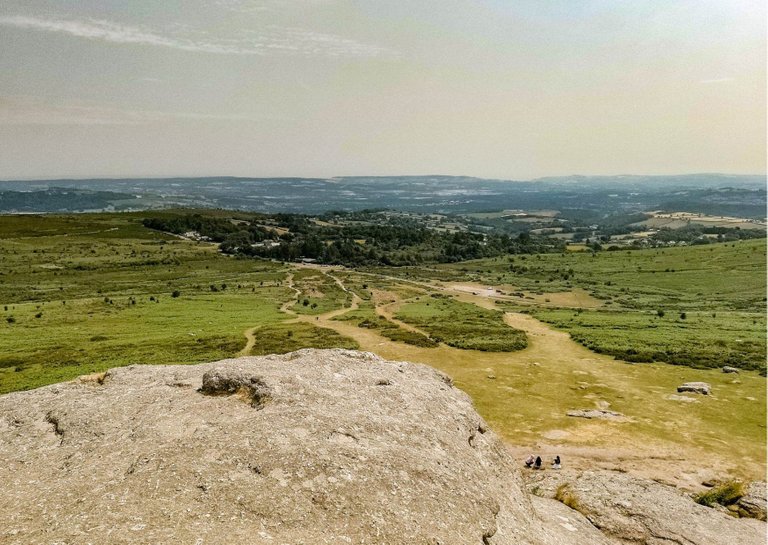 The landscape is covered with huge granite rocks and boulders which enhances the natural aesthetic appeal of the landscape.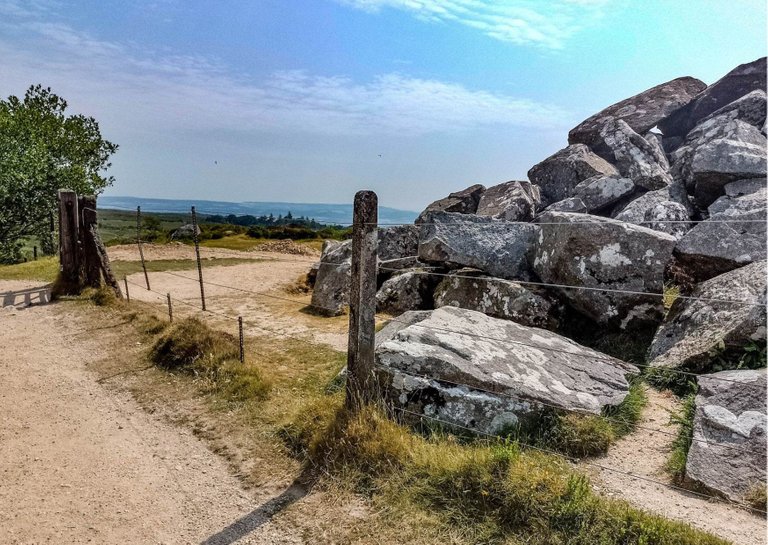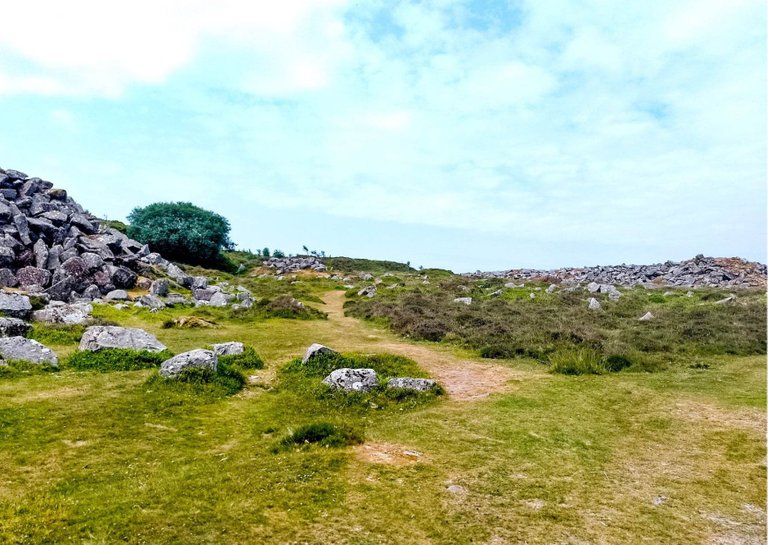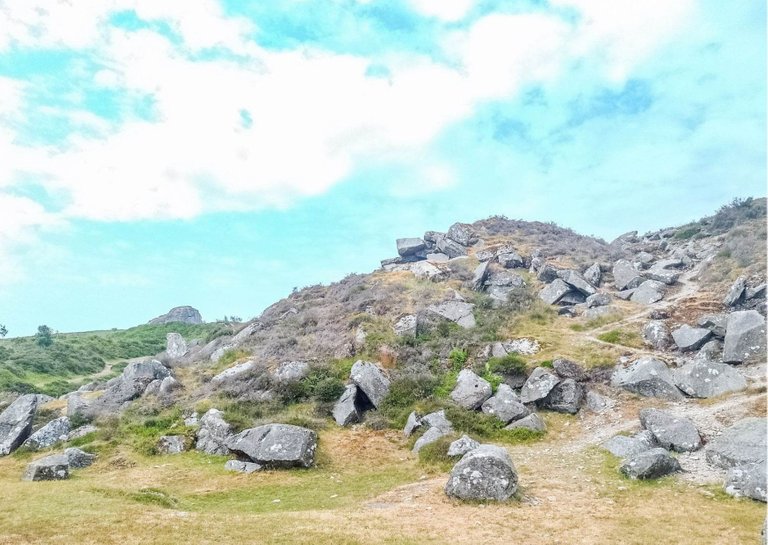 The boulders are rounded and smooth, which makes them perfect for relaxing and water stops as well as photo opts, as my friend took this photo of me.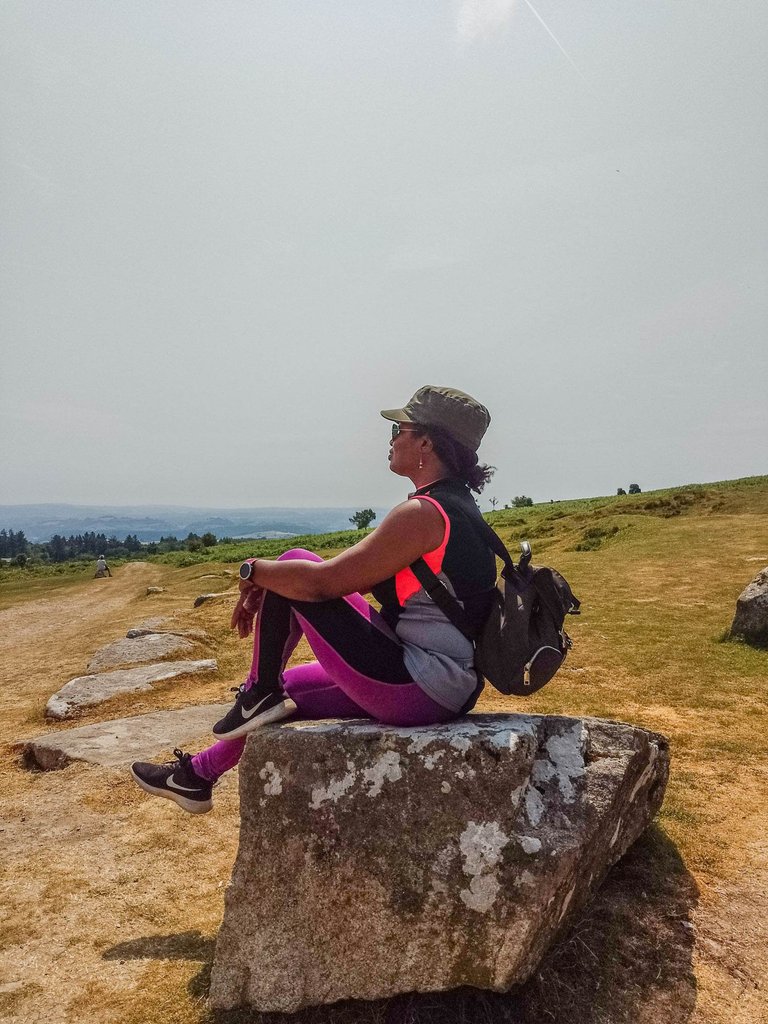 There's something mellow and intriguing about the area, and even though there are many hikers, there's never a feeling of the area being crowded.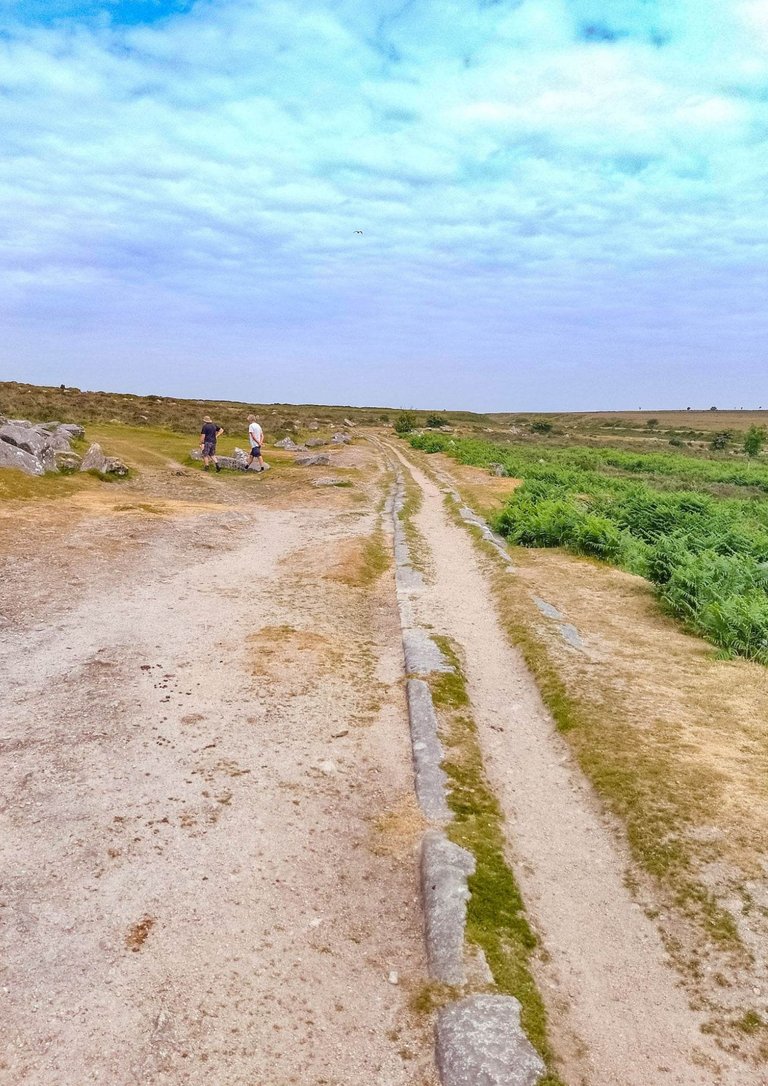 Here, you can see a part of what remains of the Haytor Granite Tramway, that was used to transport granite.
---
My friends who have visited Dartmoor on numerous occasions love this place and Michelle says that it's her favourite place in the world. She was the best tour guide a first-timer could have dreamed of.
Along the way, there were varieties of ferns that dominated the landscape, and my friend explained that ferns were a big part of the history of Victorian Times I've since done some research here about plant gathers who collected and grew ferns.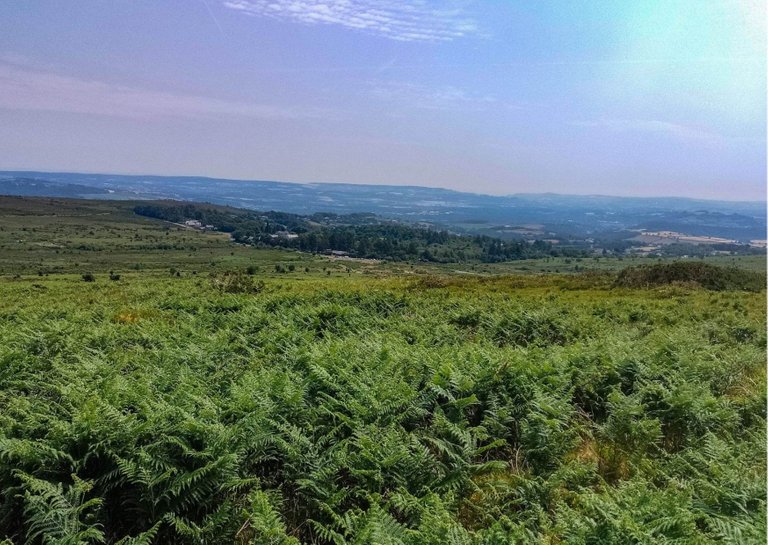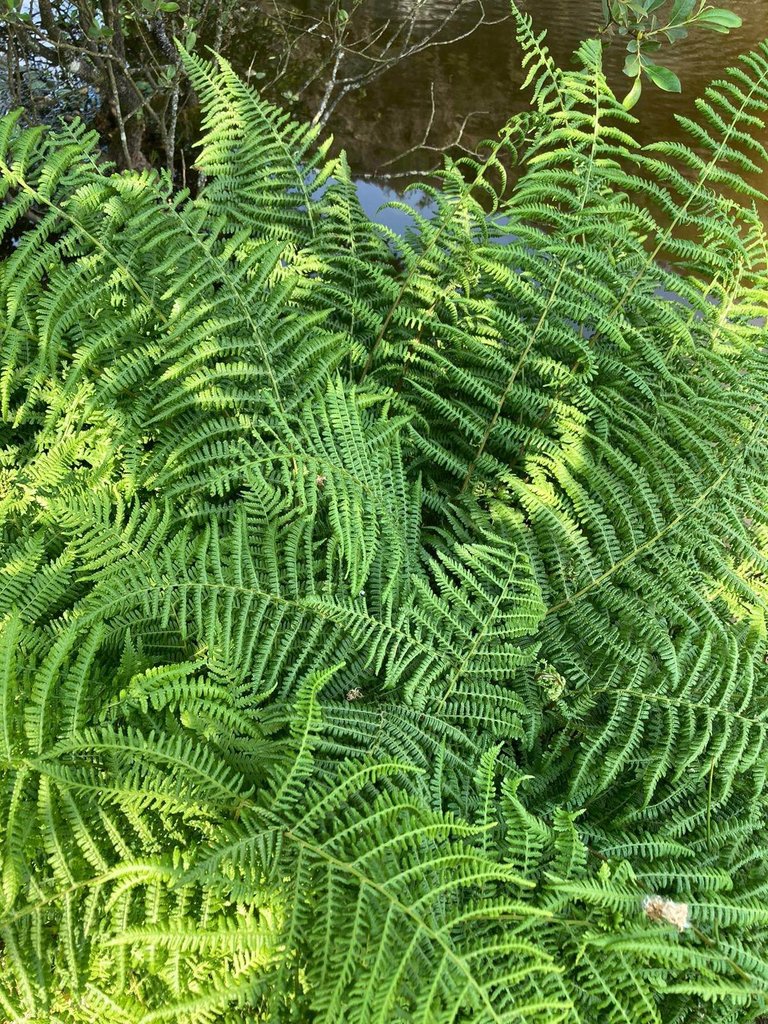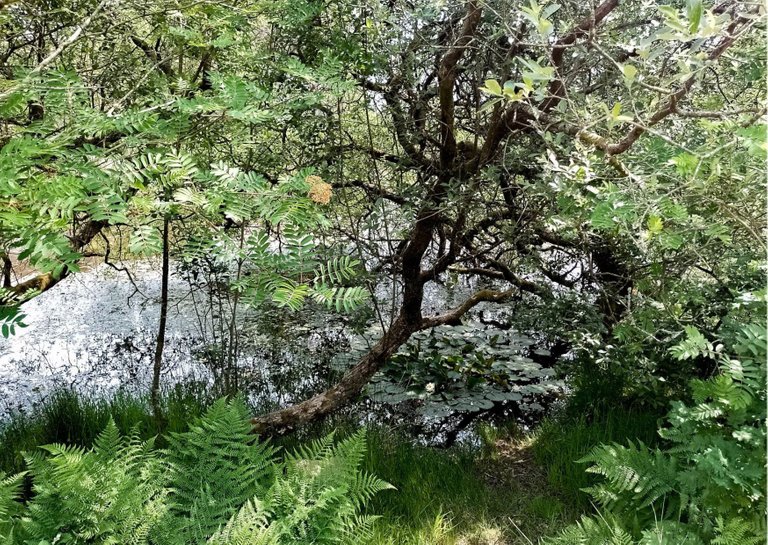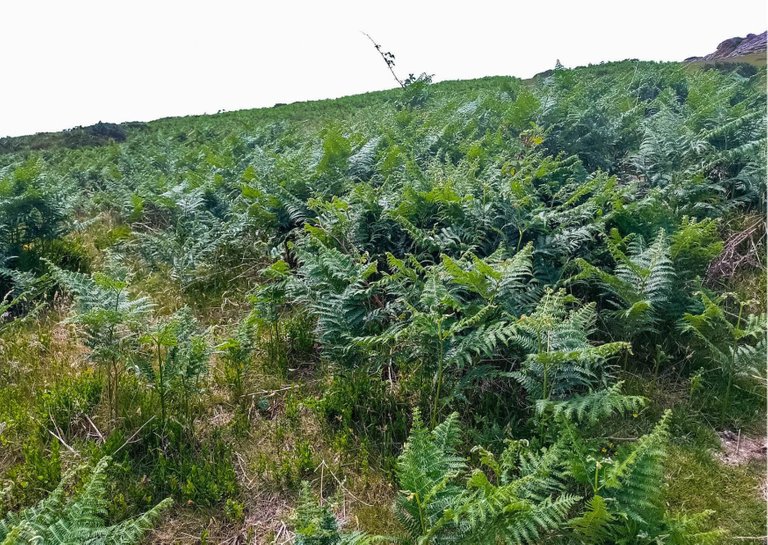 ---
The Haytor Quarry was a highlight of the walk, where we stopped to take photos of some beautiful water lilies and the surrounding flora. This stream serves as a convenient water source for wildlife.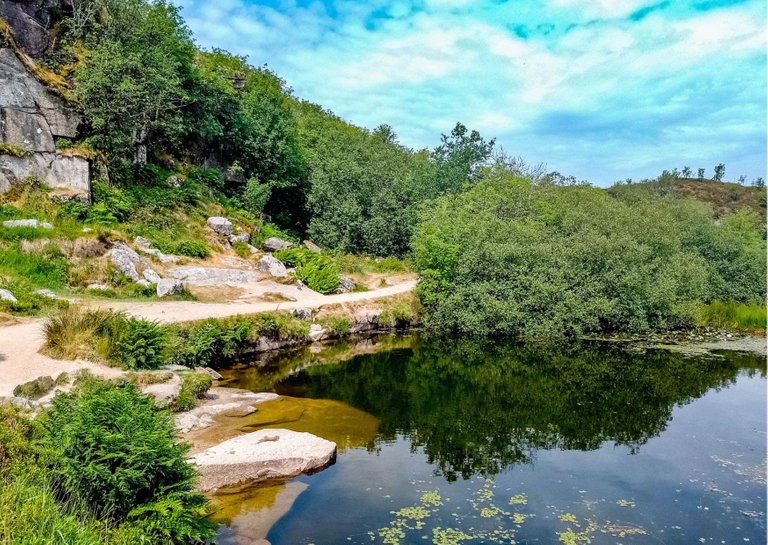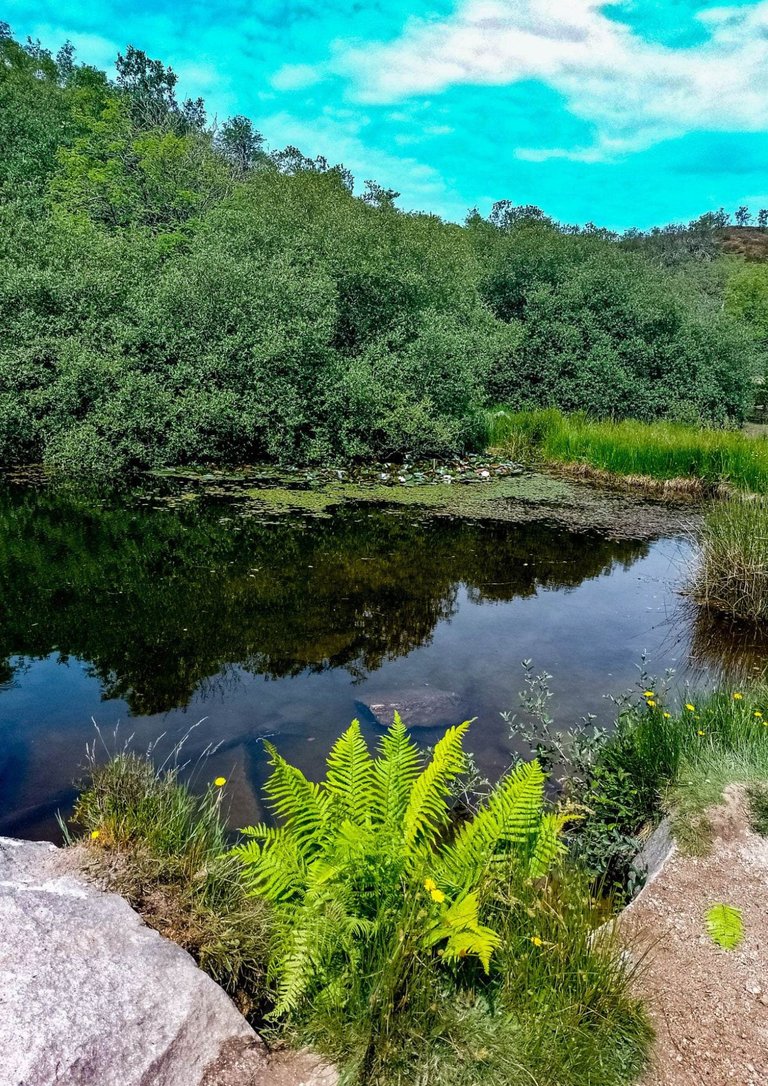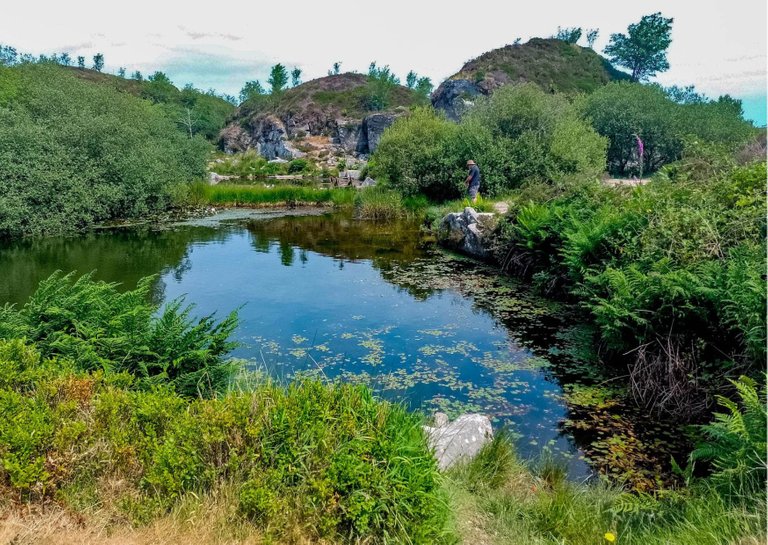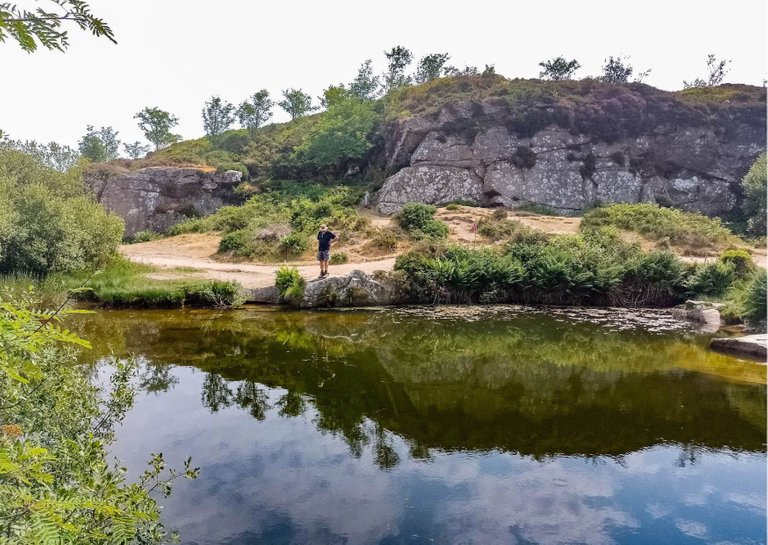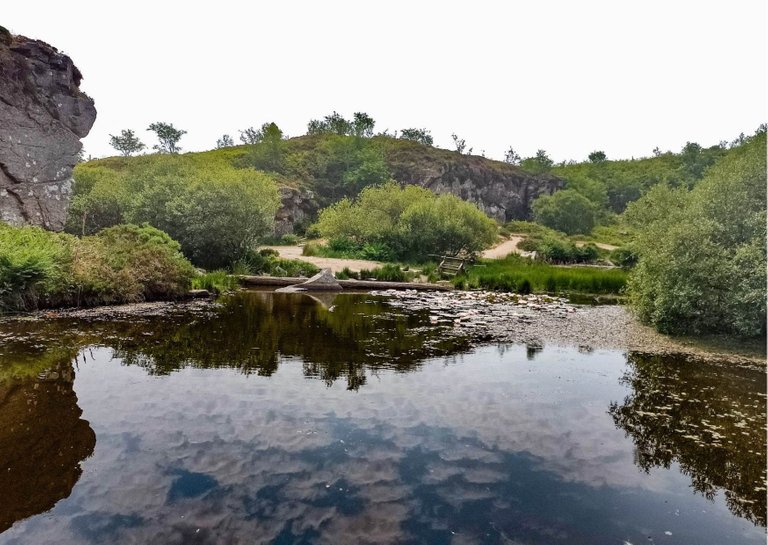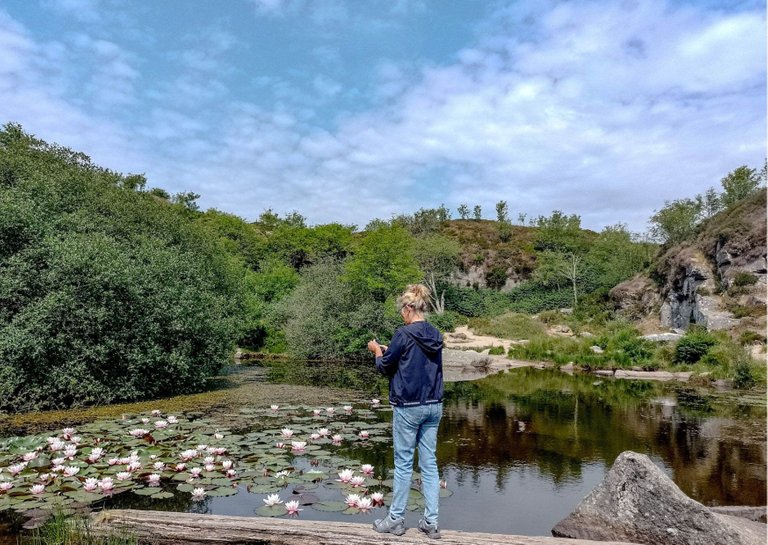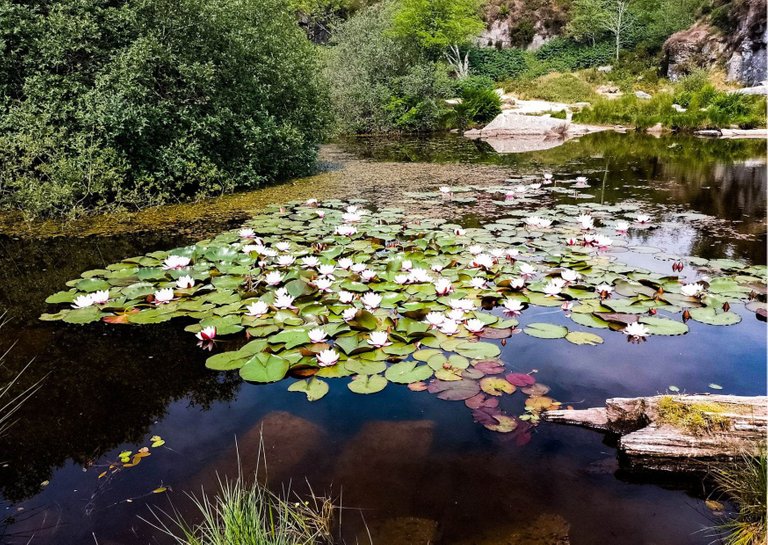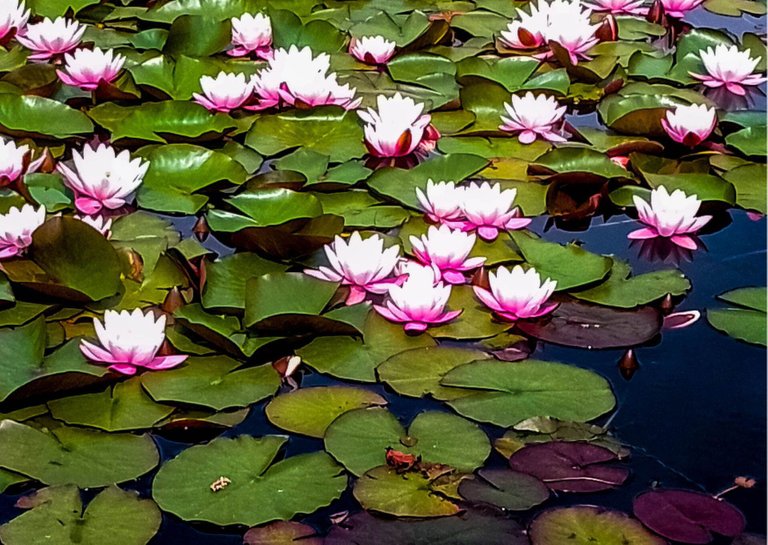 We foraged like little kids and enjoyed some of these tiny sweet blueberries as we stayed hydrated drinking water.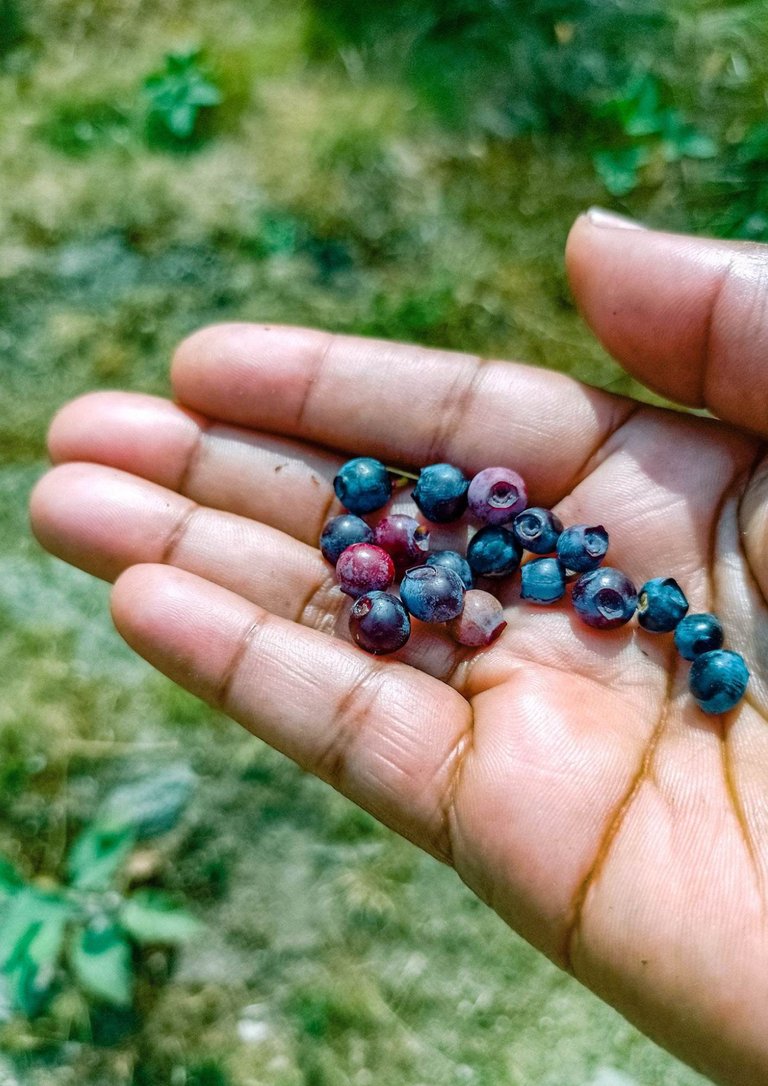 ---
We picked the perfect day with moderate temperatures and mesmerising blue skies, which made our trek enjoyable.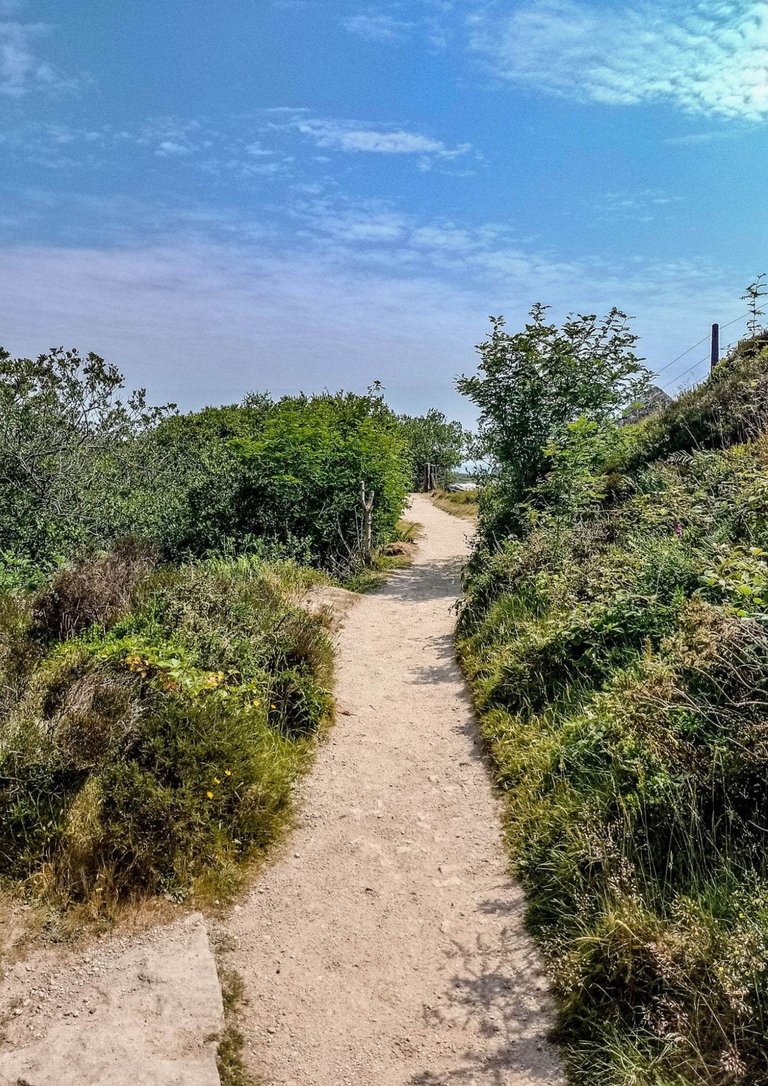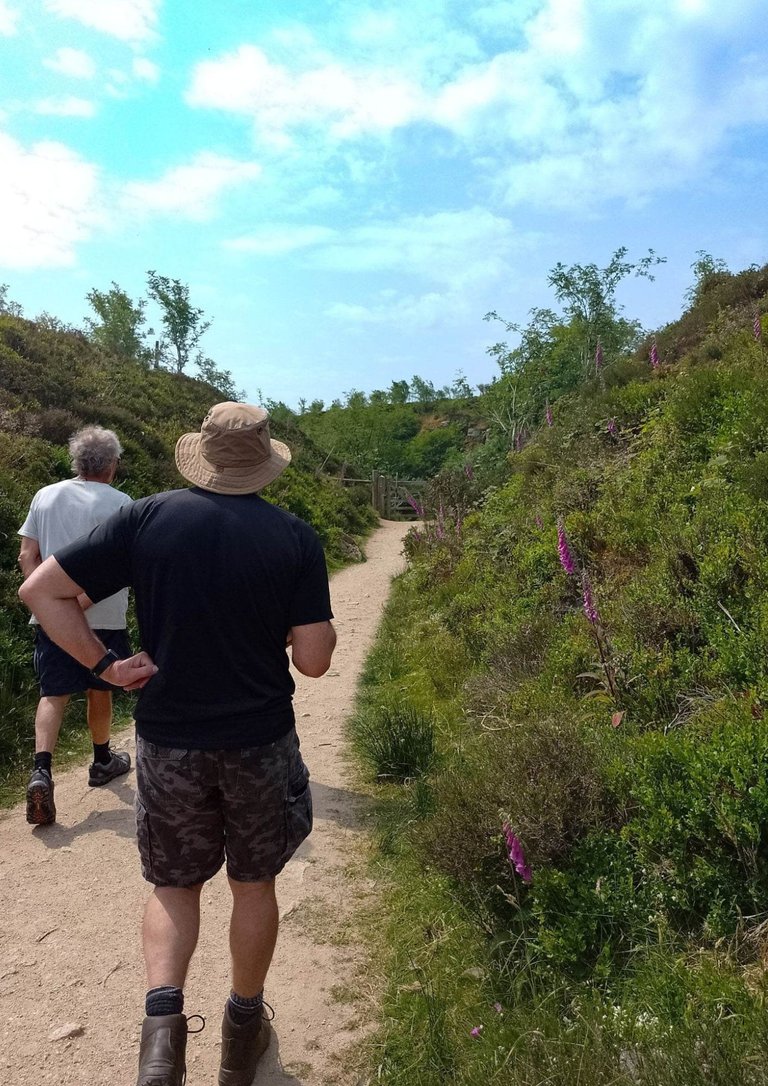 My friend Michelle is an avid nature lover, and my heart melted to see the joy she found in the wildlife and beautiful flora.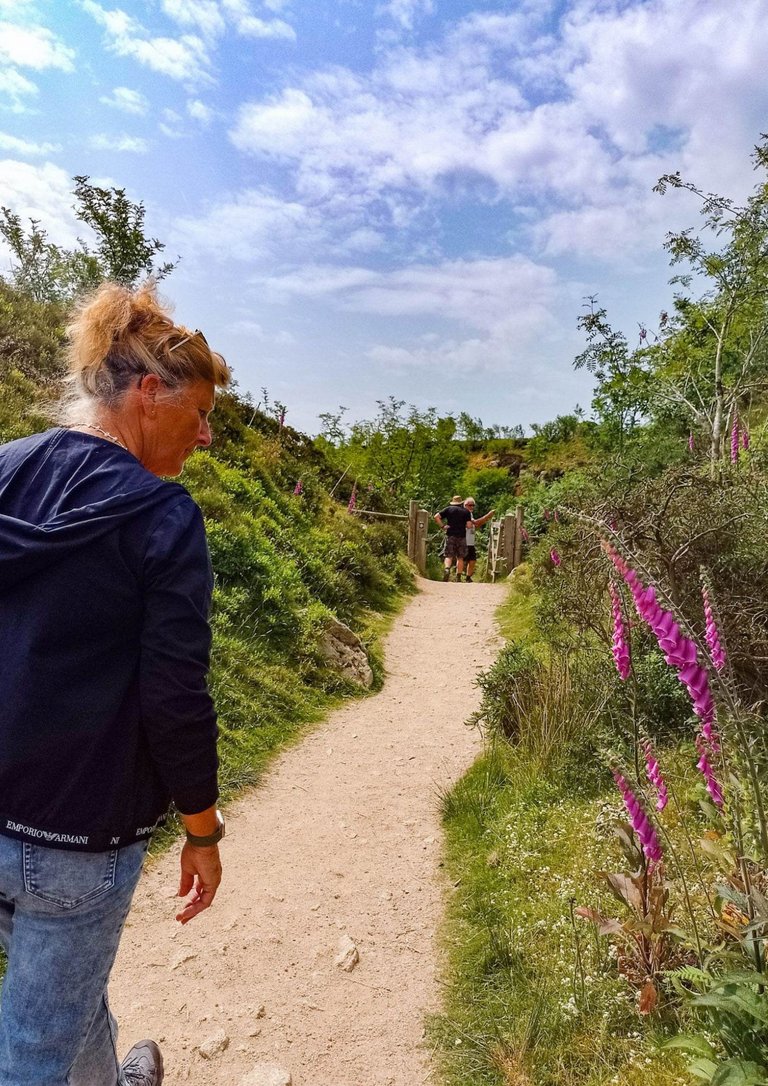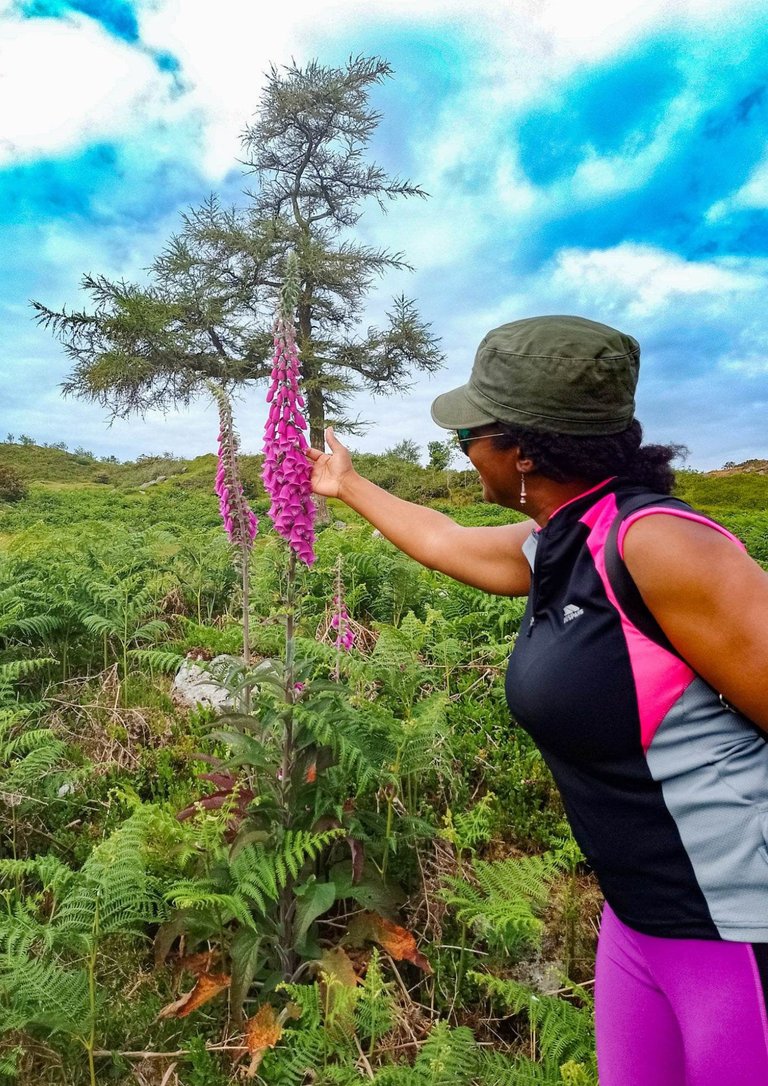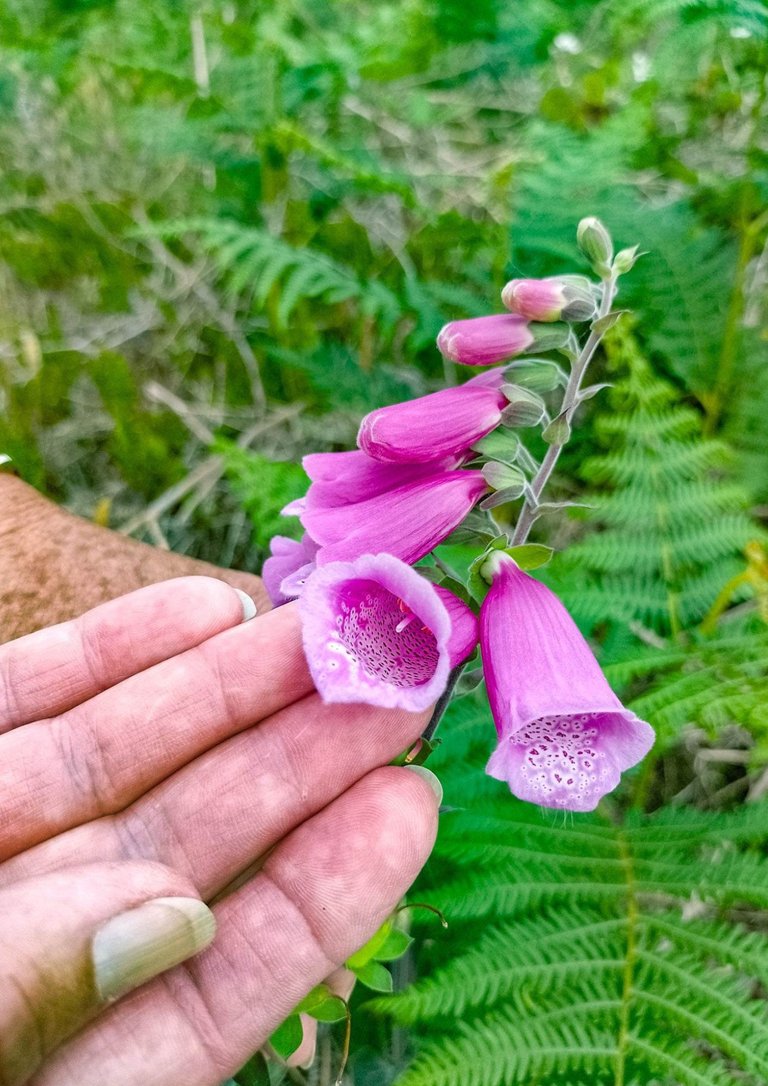 Fox Glove Plant, which bees like to climb into.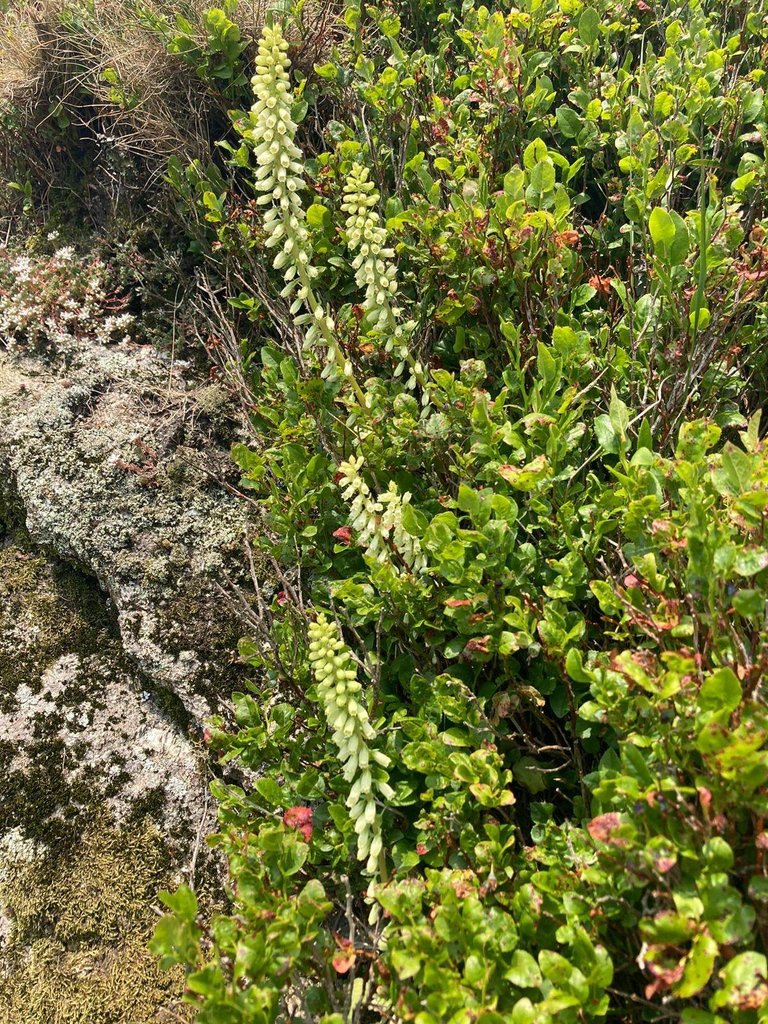 This one below is the Lucky Heather. This flower is a popular one that gipsies picked to sell, threatening to cast a curse on people forever if they did not purchase it.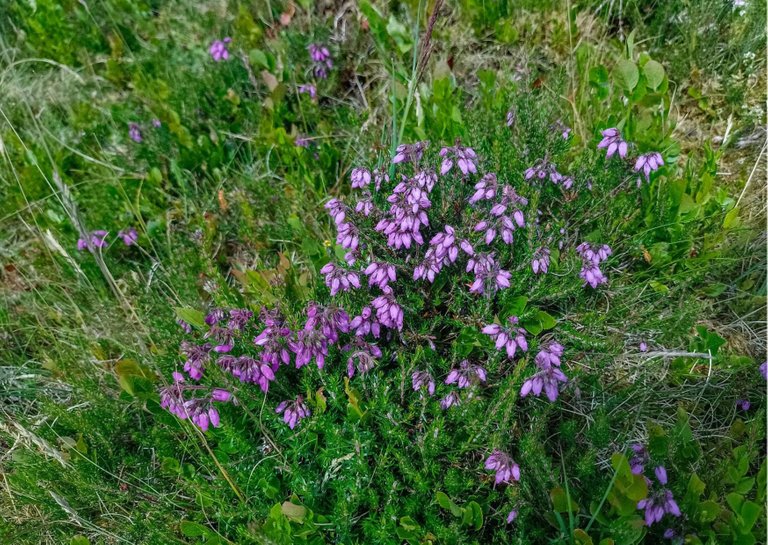 Lucky heather
---
If flowers are your thing, then you're in for a treat, as there are some colourful ones with bees and tiny little buterflies around.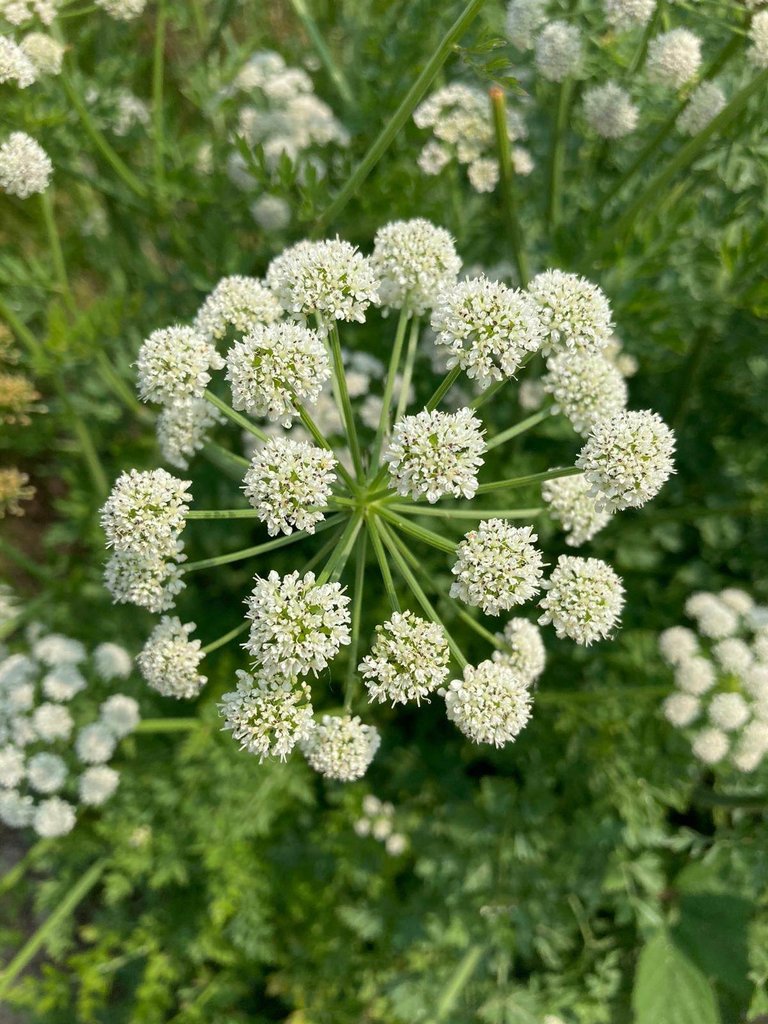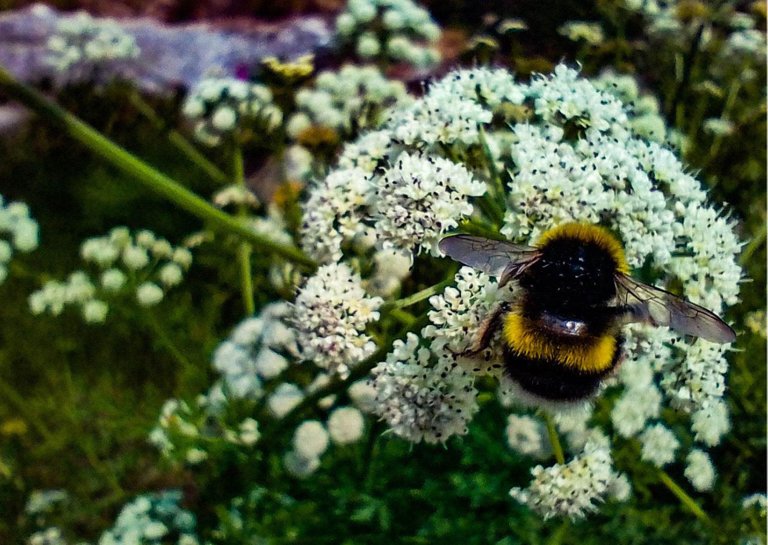 Wild angelica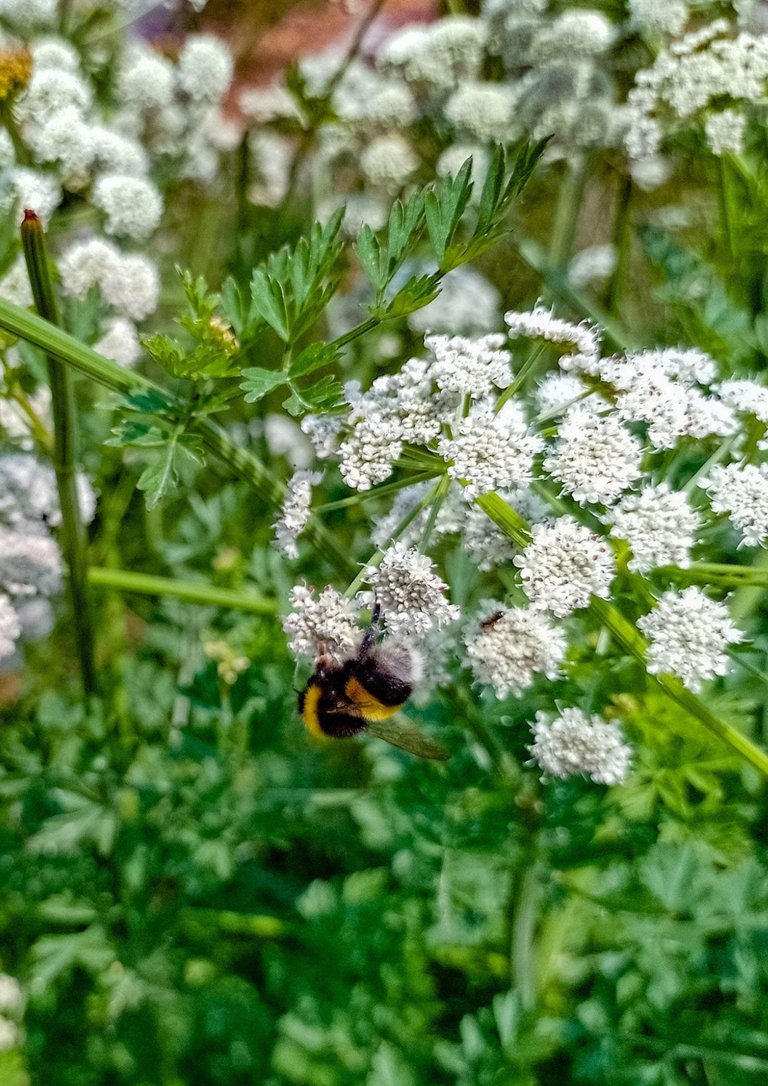 ---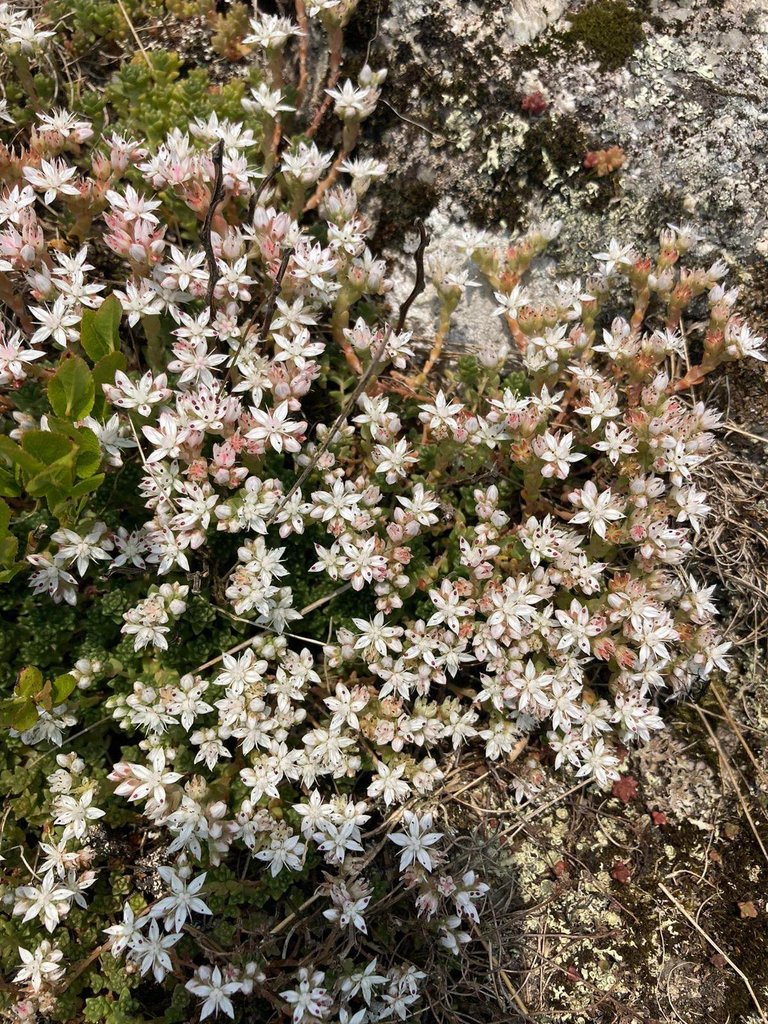 Hairy Stone Crop
---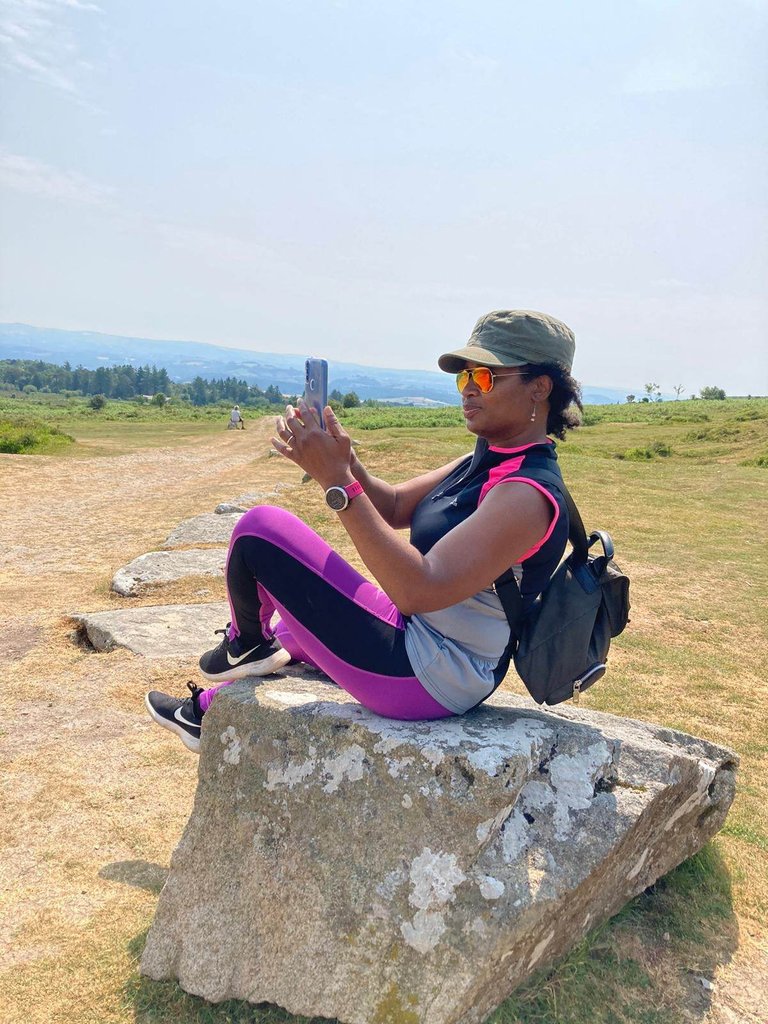 It's a manageable trek, and we were excited as we neared Haytor Rock. It was only when we arrived there that we noticed there were other hikers, and children too.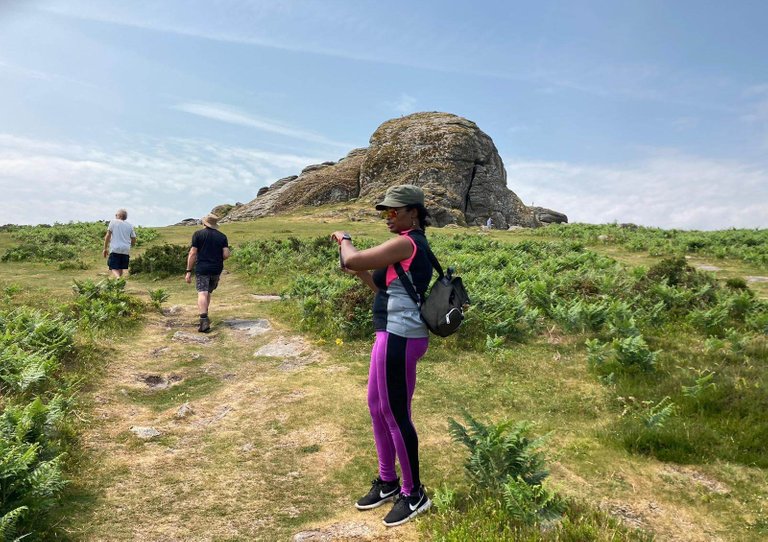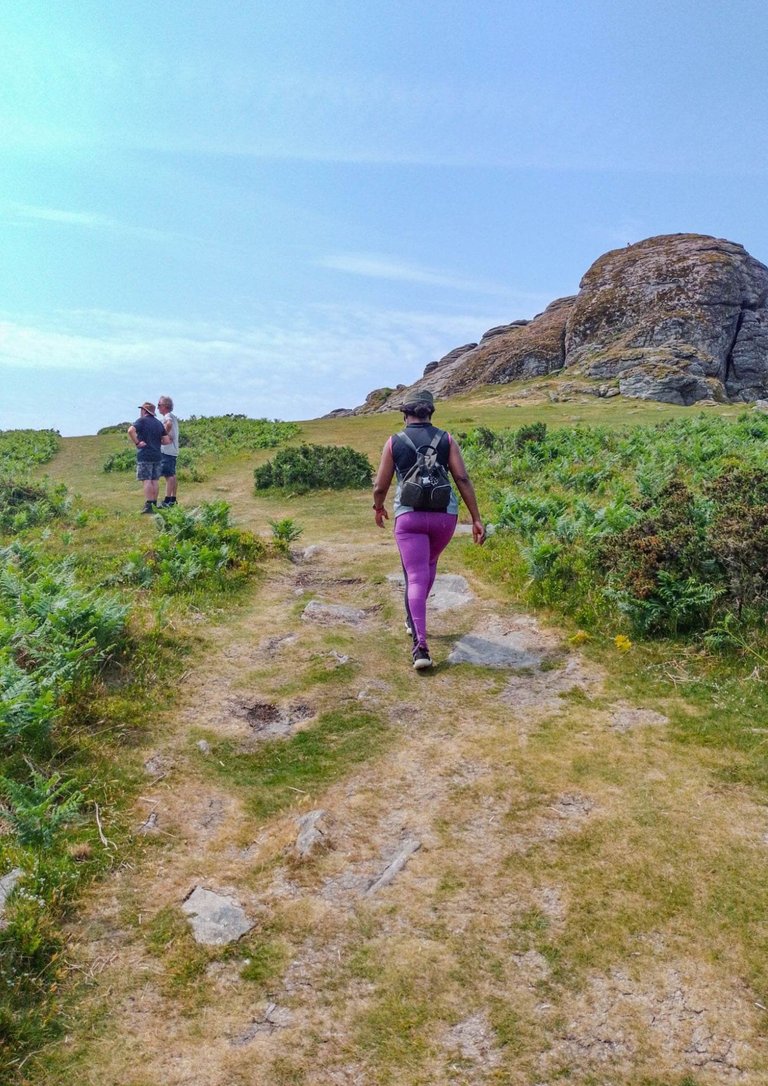 Three Wise Monkeys and a photographer climbed the rocks.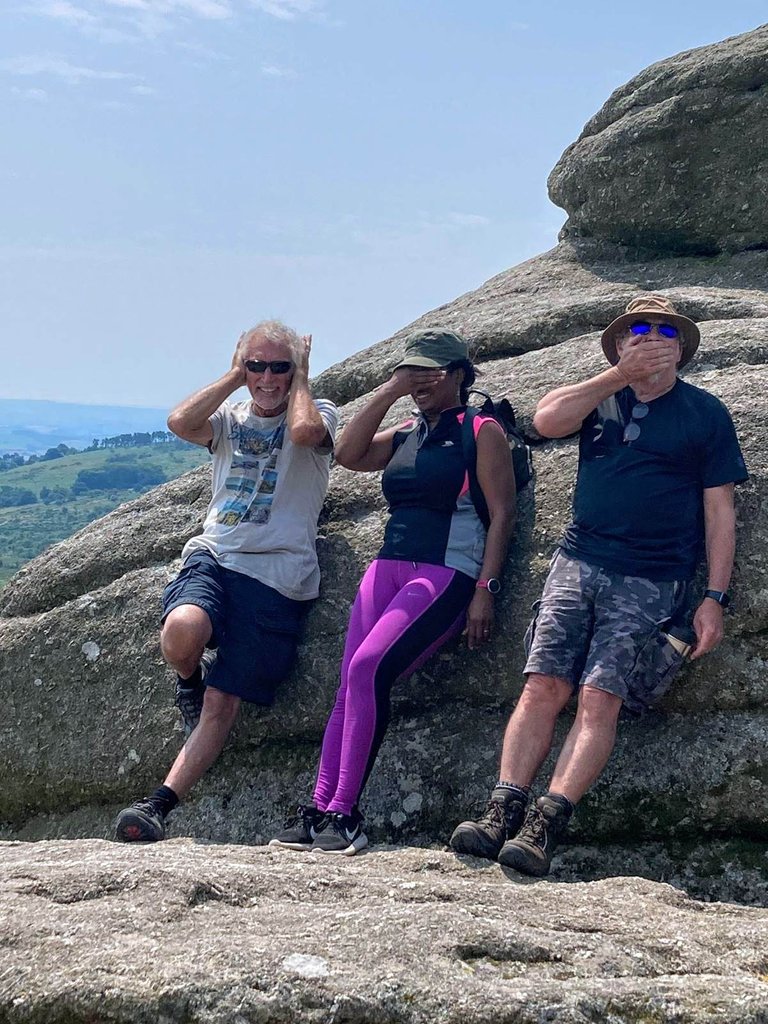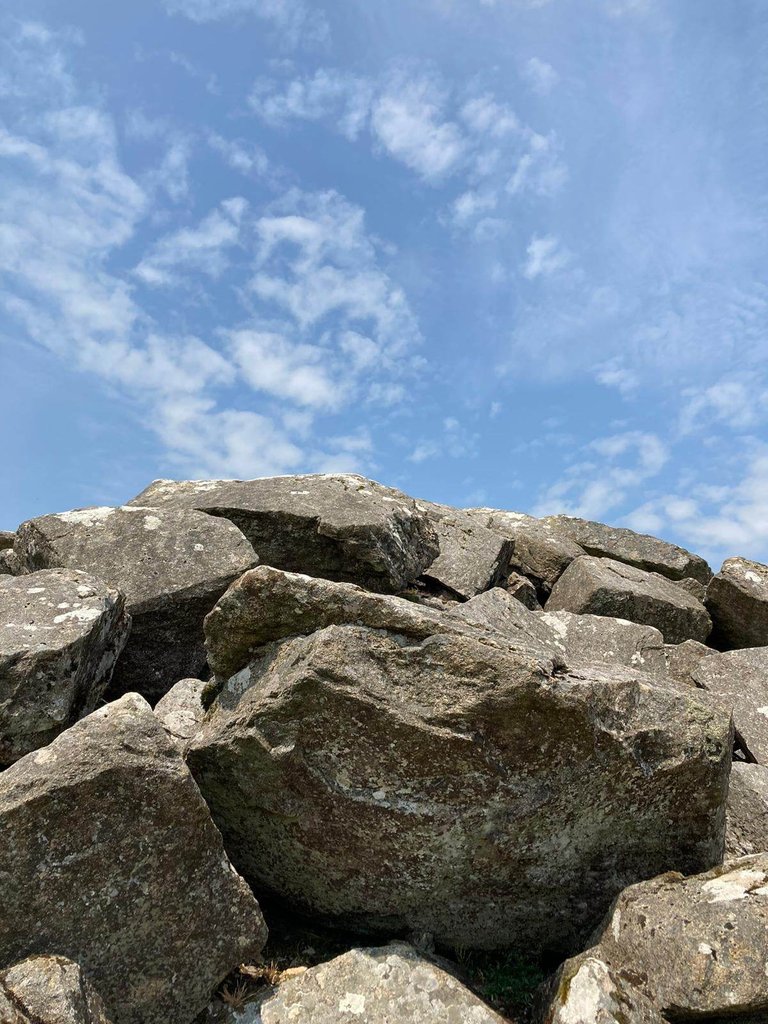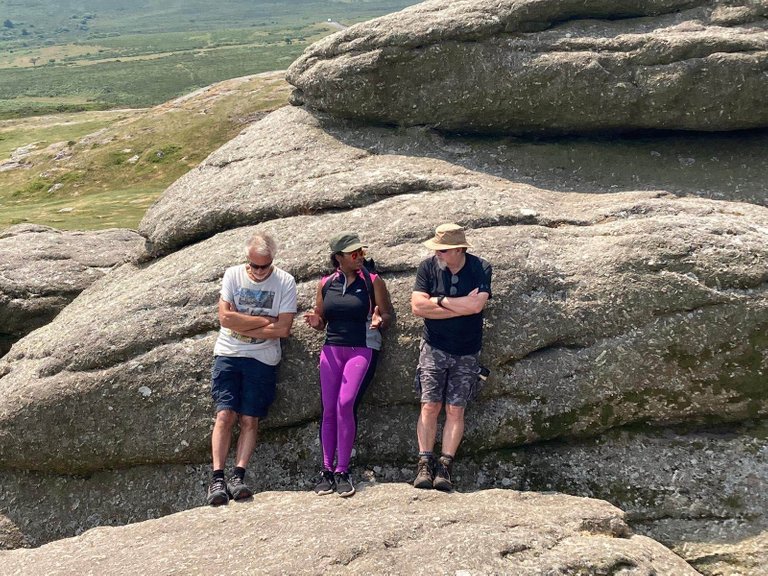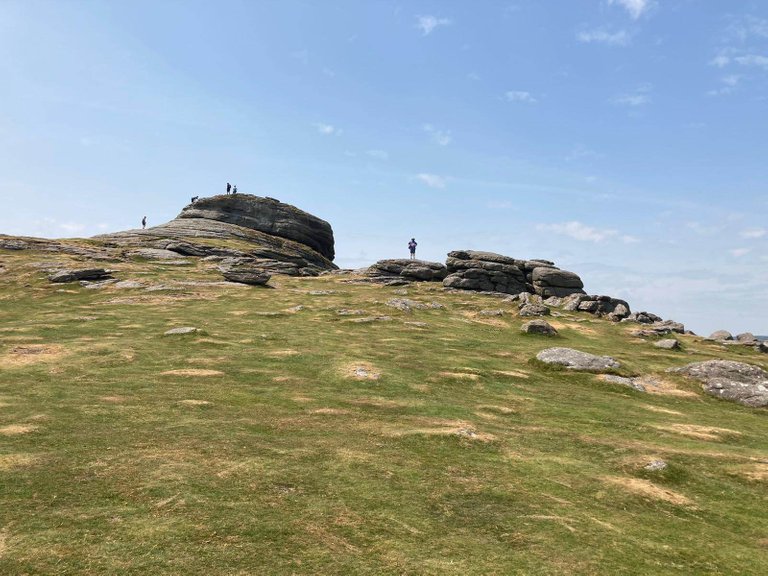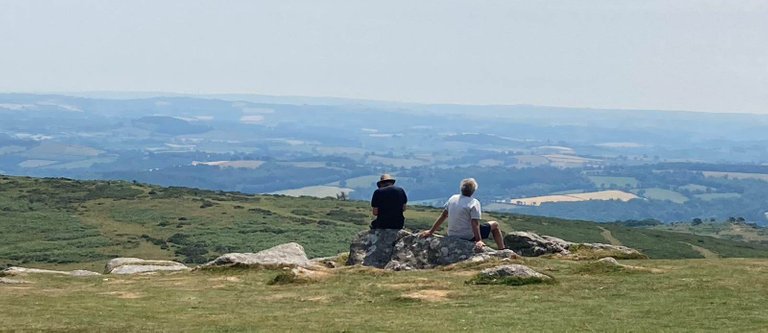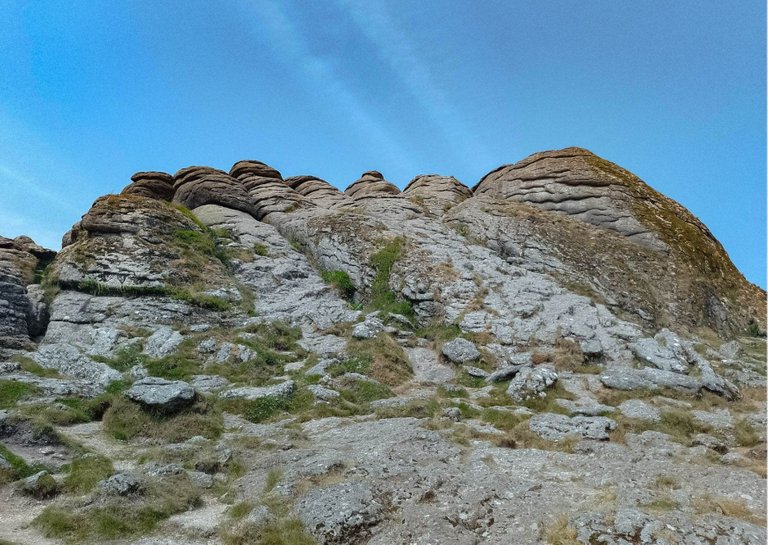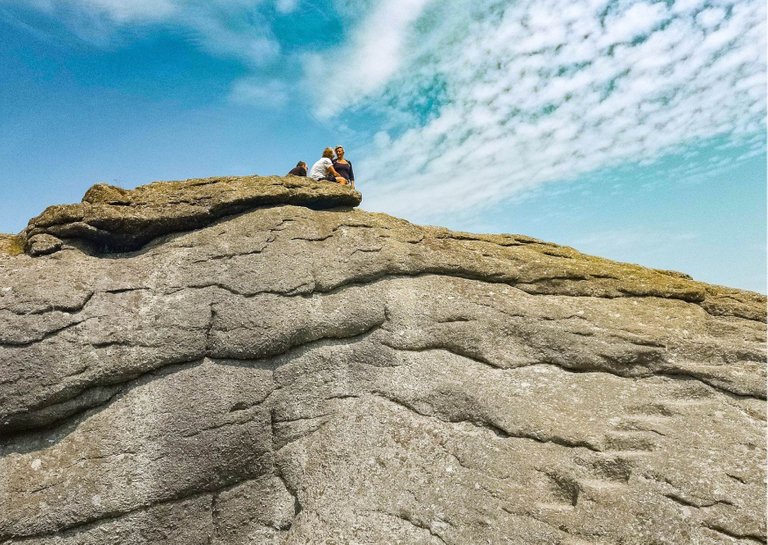 My friends made it to the top of the Haytor Rocks, where I was happy to look up at them.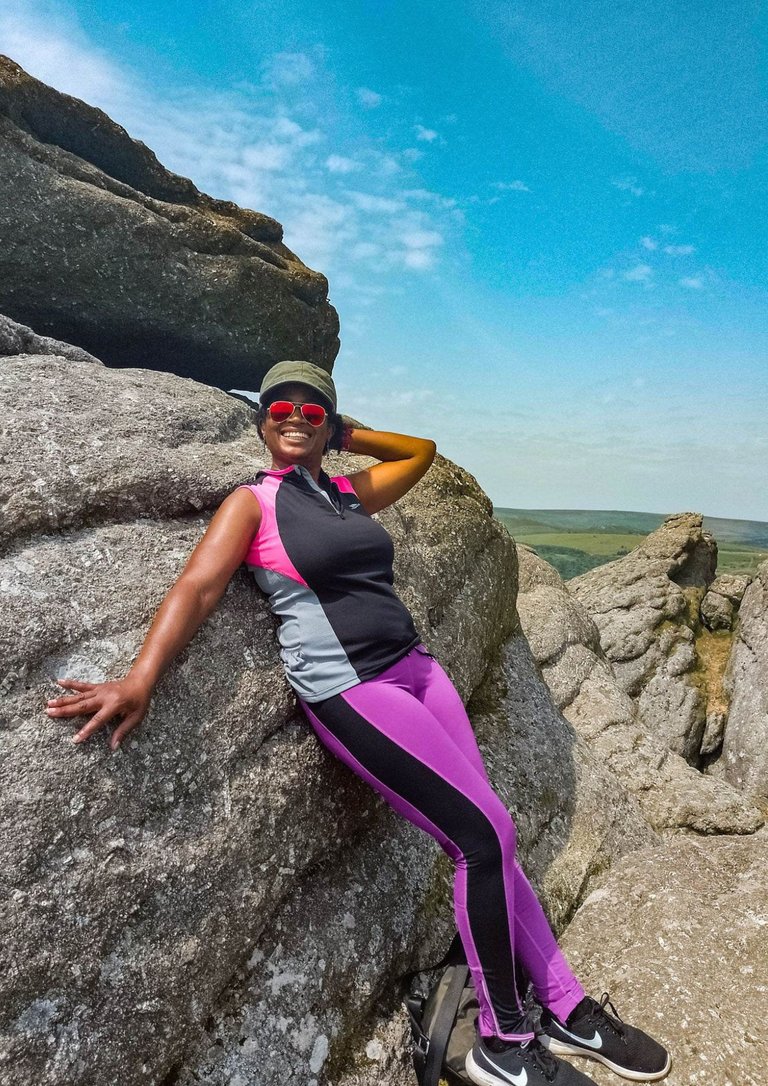 There's a limit as to how high I can go before my vertigo kicks in, so this was the highest point that I made to the Haytor Rocks, which is just a few steps below the top.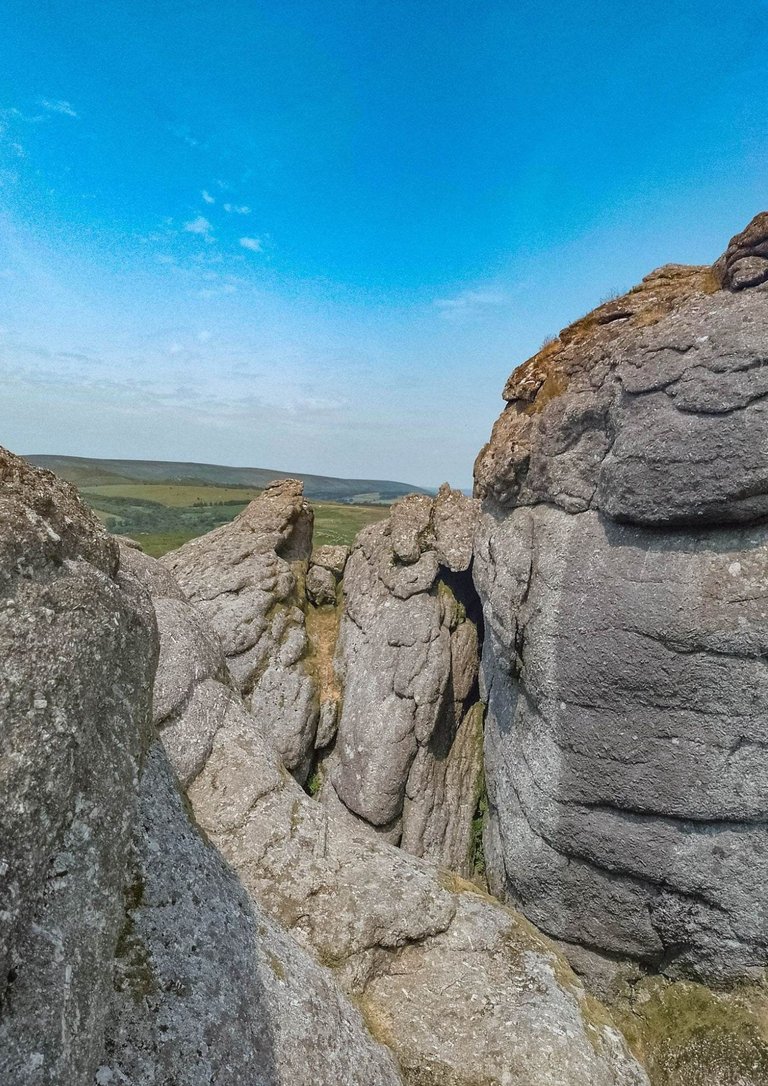 I still had a pretty view from here.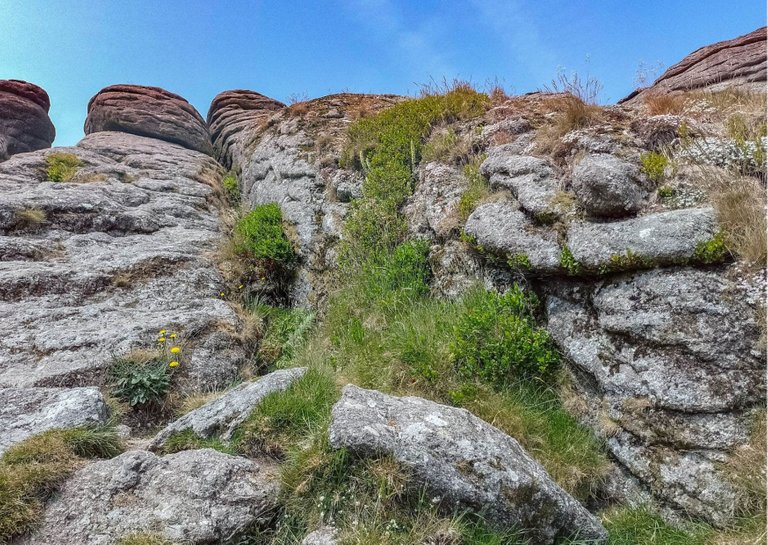 The hike down was pretty easy because there are steps in the rocks which provide a safe walk down.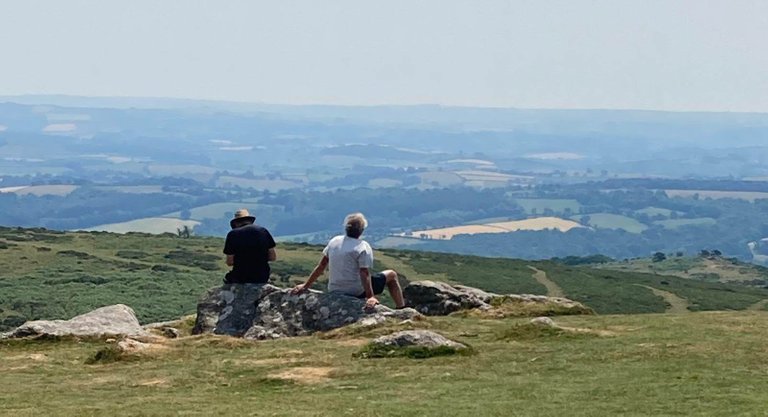 It was fun watching these rock climbers as we made our way to see some wild ponies on the hilly section of the moor.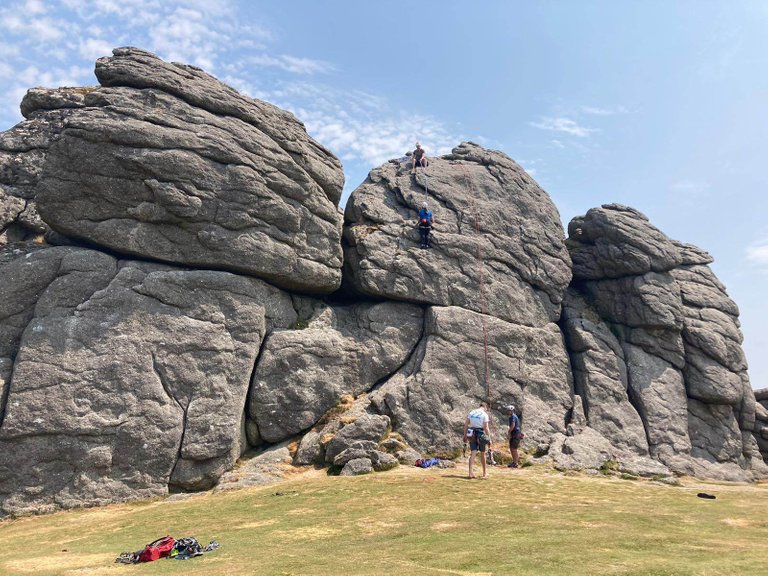 ---
I love ponies, so it was great for me to capture them close up. They are so friendly that you might be tempted to rub their bellies, but as with all wild animals, you have to proceed with caution.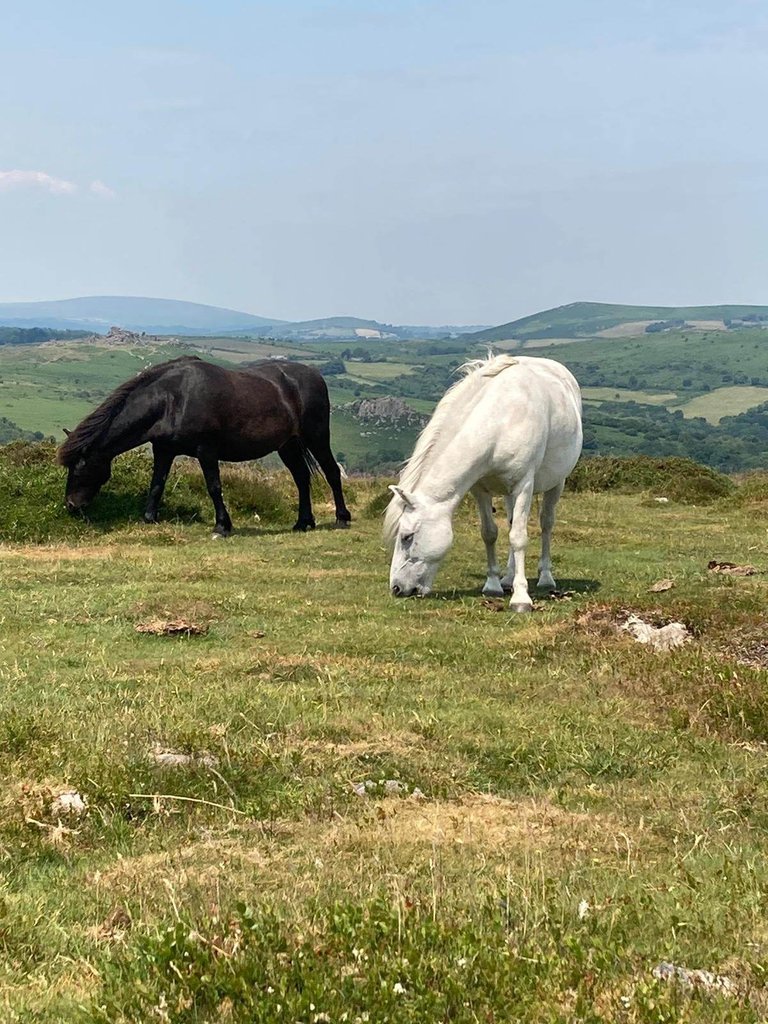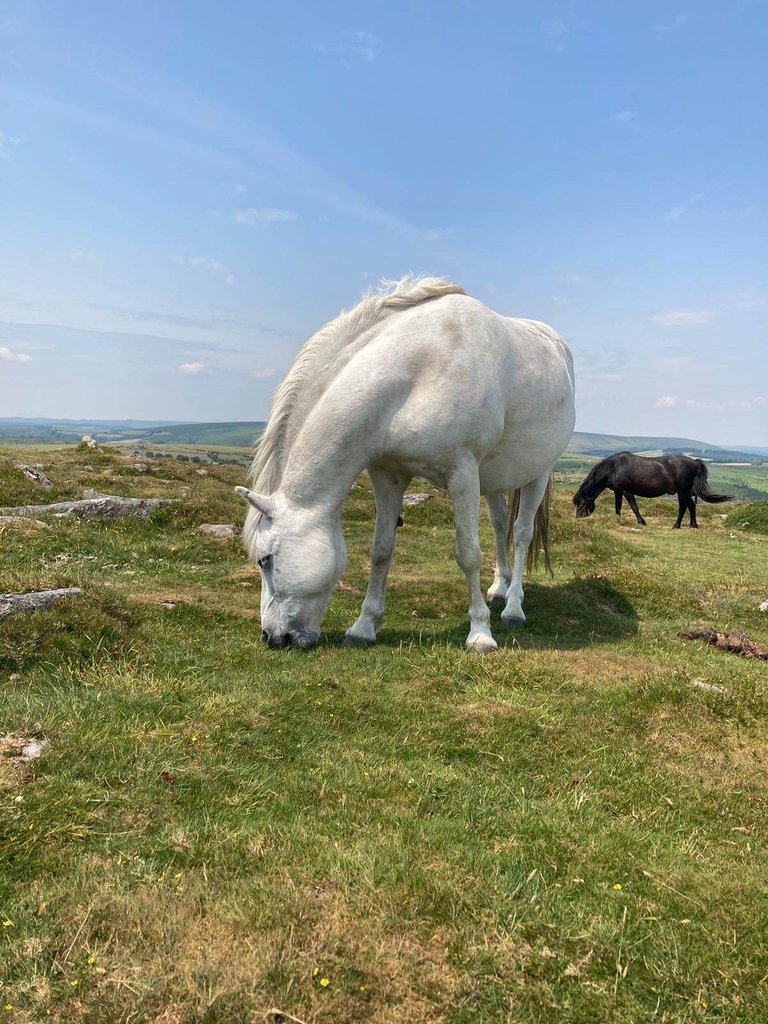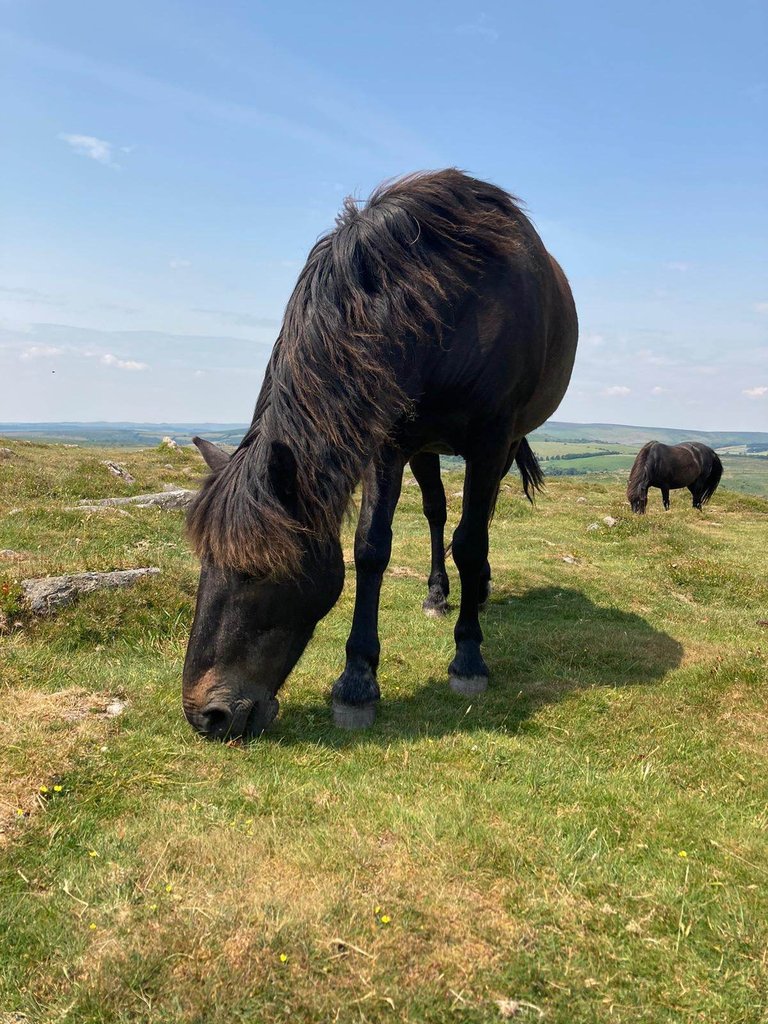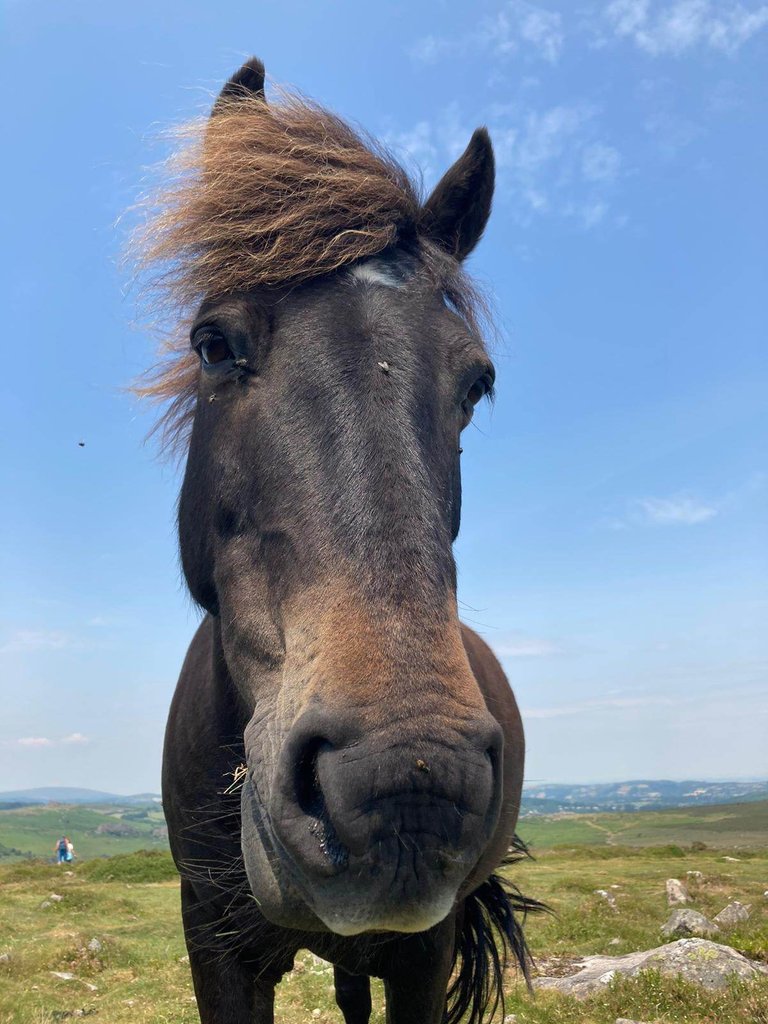 ---
Strangely, we saw only one sheep that disappeared quickly before we were able to capture it. However, along with the ponies are cows that graze away at the grass all day. This is an awesome way to maintain the immaculate grounds.
Well, if you are into archaeology, plants, animals, history, or just having a fun-filled time in nature, a trip to Dartmoor, south Devon Uk is a priority location that should not be missed.
That was how we ended our amazing hike before we headed to a local barn for a traditional English lunch.
I hope you enjoyed the stunning beauty of this location as much as I did:)
All Images are mine.

---
---