A Visit to Foxton Locks, UK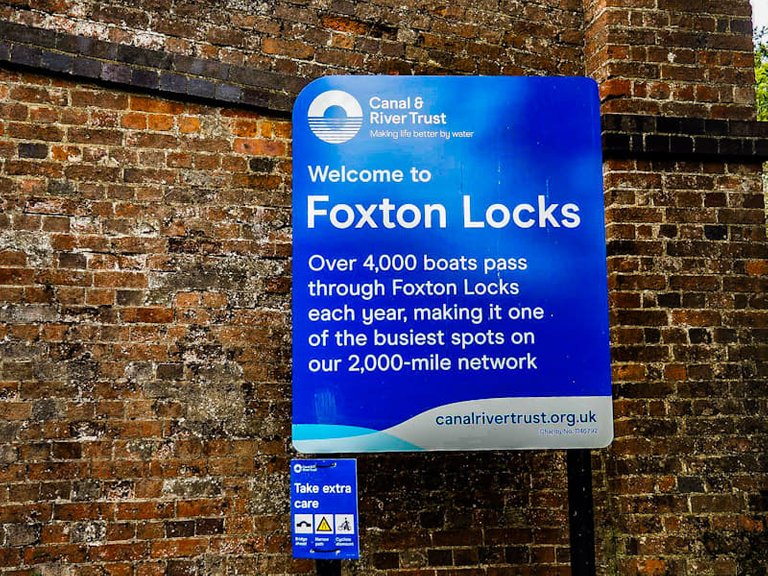 ---
One special thing about being a continuous cruiser on a narrowboat is that you get to moor up in some of the most iconic locations, and you get to play in them as your backyard. This special place is Foxton Locks, approximately 34 acres of hilly, countrysides with stunning mountain views lining the skies, and a fascinating flight of locks that ascends and descends narrowboats traversing to other locations.
Foxton Locks is the preferred location for an excursion for persons living in and outside of Leicestershire, as it's a great family outing and children are always ecstatic to assist in the opening and closing of locks gates. It's amazing to see their faces, and I always appreciate the extra hands, which save me a trip back and forth to close both gates at each lock.
It was a glorious day and schools were out, so there was a noticeable increase in traffic of boats going in both directions, to and away from Foxton Locks. I had already been through the flight of locks, and decided to meander my way back down the towpaths, right before sundown. When I arrived, I was cheerfully greeted by one of the volunteers (dressed in blue polo shirts) who noticed my camera, and she enquired if I got lovely photos. The volunteer said it was a steady day of boat traffic and she was looking forward to opening the locks for this last scheduled boat for the day.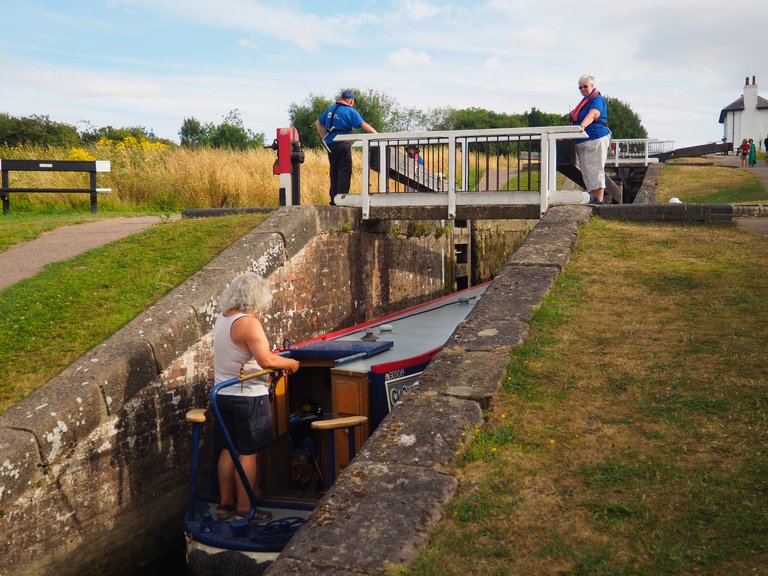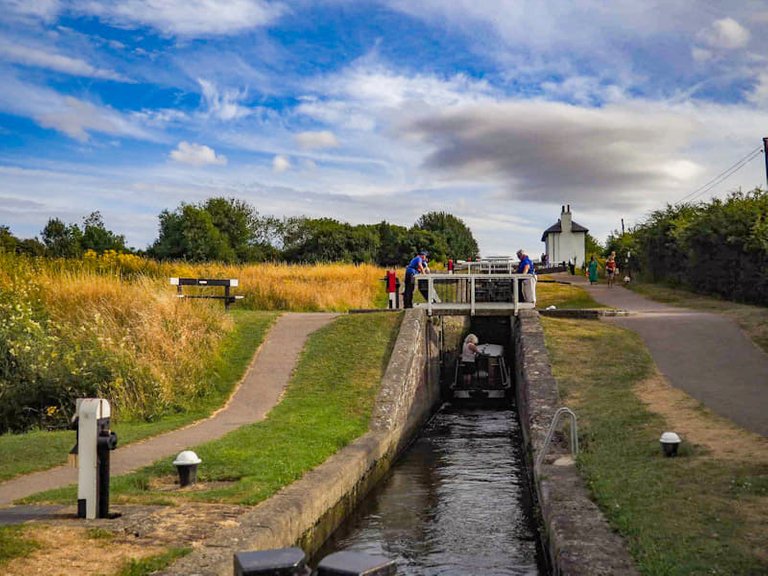 ---
My route taken along the towpath was via Turnover Bridge, which is a picturesque walk with signs leading you towards the flight of locks.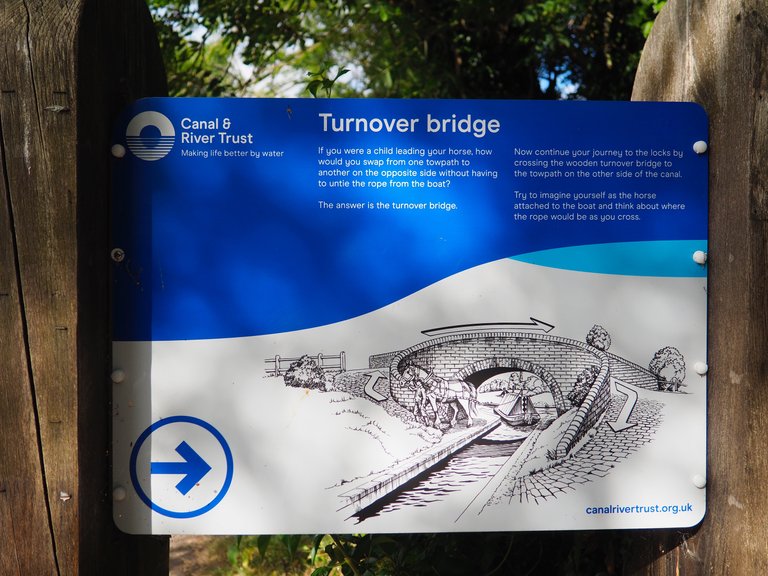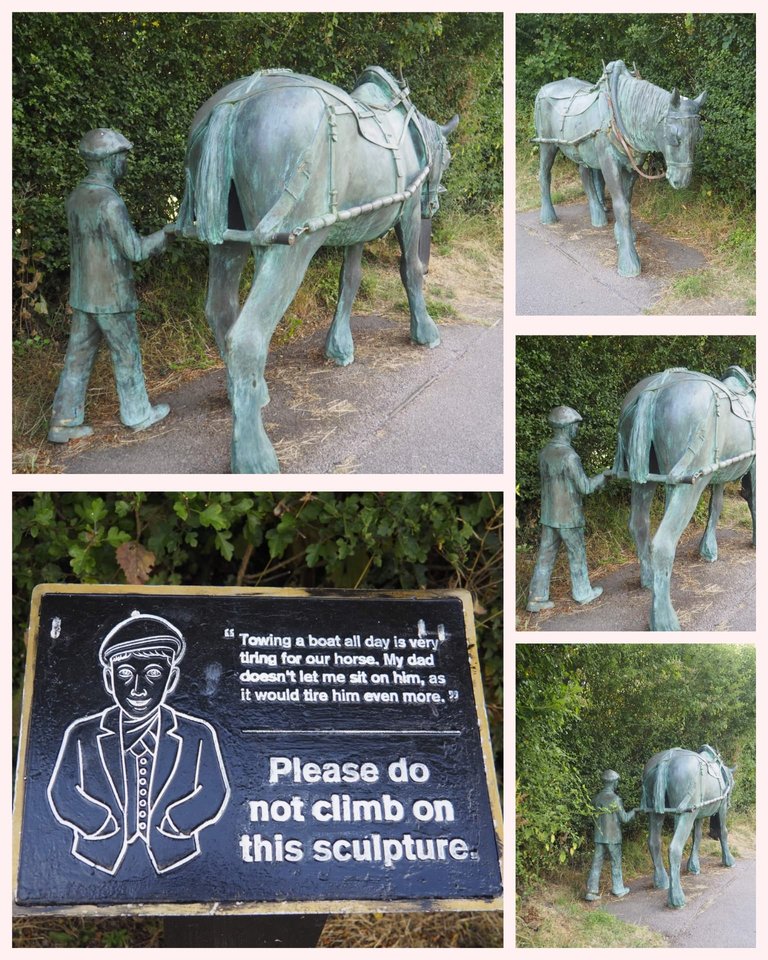 ---
Across the UK, at the top of all flights of locks along the canals, there's always a Top Lock Country House. The one at Foxton Locks is ideal because they have converted the house to a coffee shop, which serves some of the most delicious cob sandwiches and ice cream, which has been super popular over the last days of record-breaking heatwaves.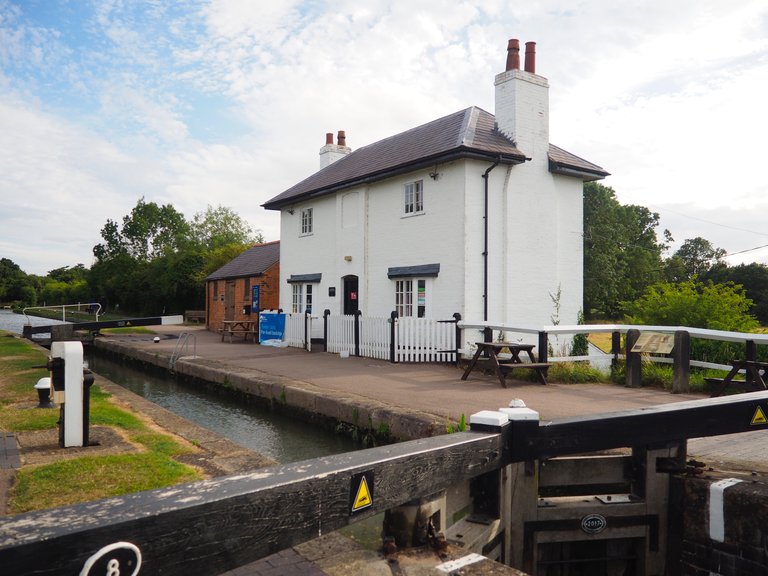 Hubby bought me a delicious homemade rum raisin ice cream after we navigated our boat up the locks a few days ago, but on this day I was on a solo walk.
My eyes spotted this handsome old fella drinking coffee on his own. So suave, I couldn't resist; I captured these shots of his best features.
What a poser, heh?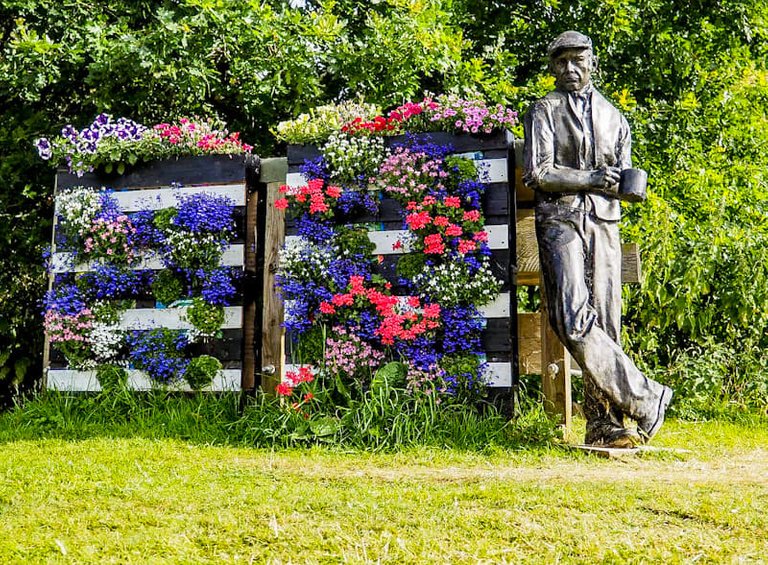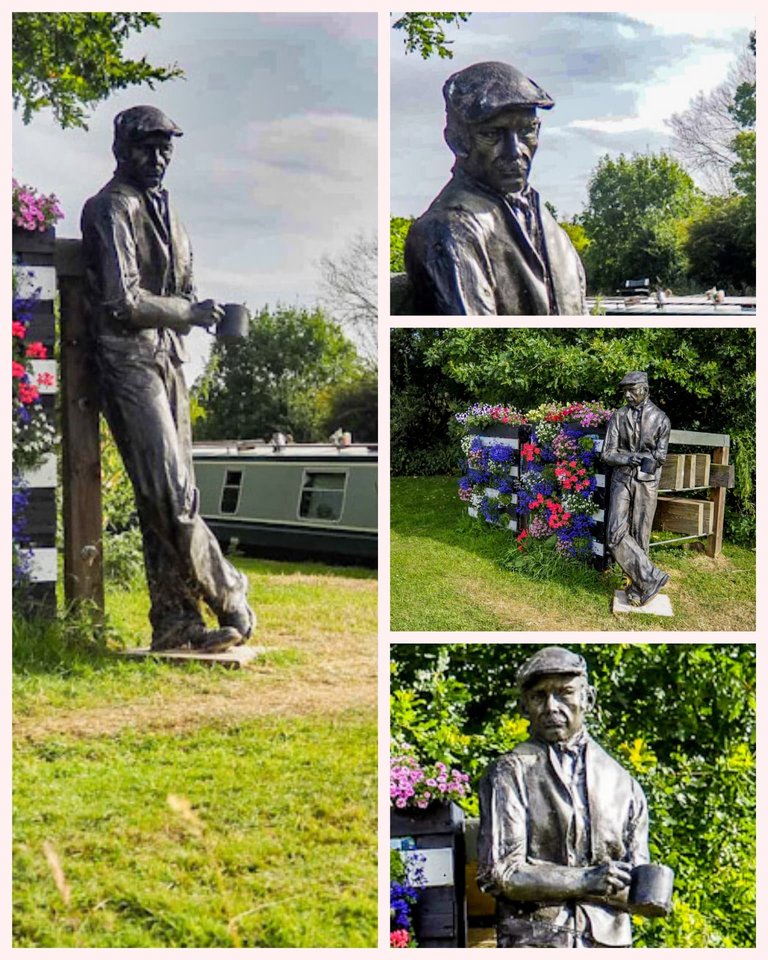 ---
---
Breathtaking views overlooking Foxton Locks
The overview of the flight of locks is beautiful and immaculately maintained. It's one of the most famous flights of locks on the canal network that every boater looks forward to.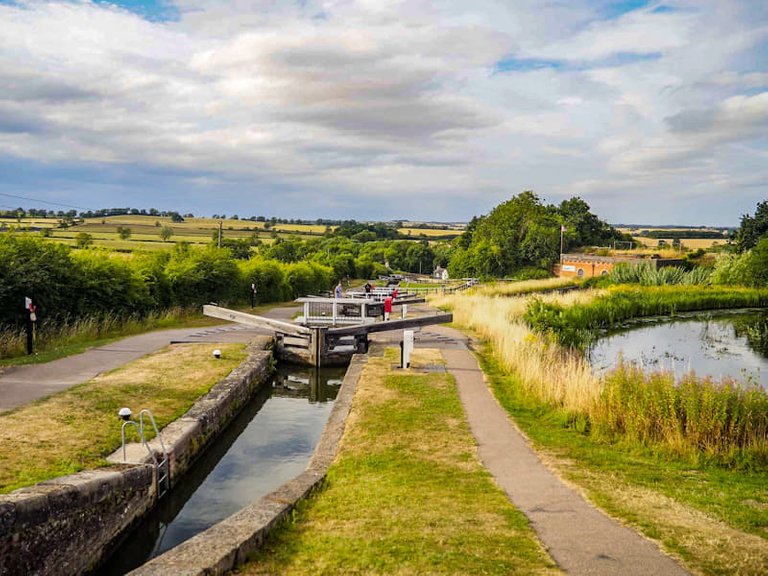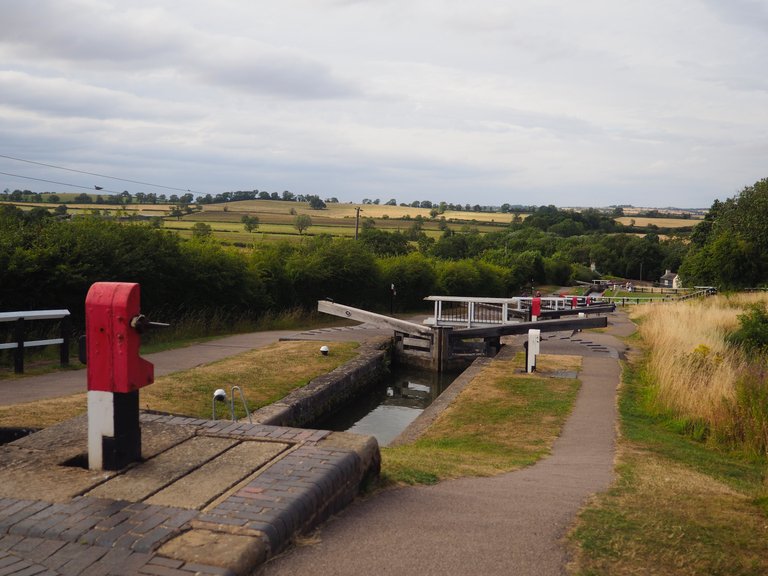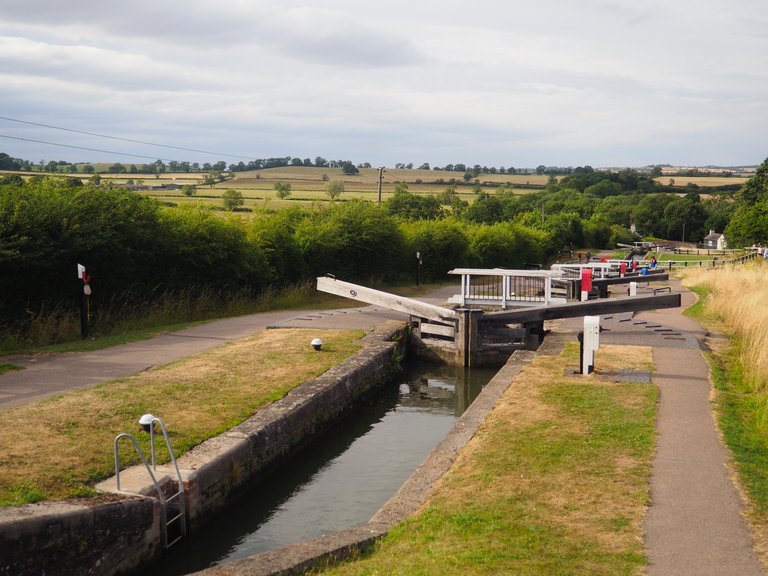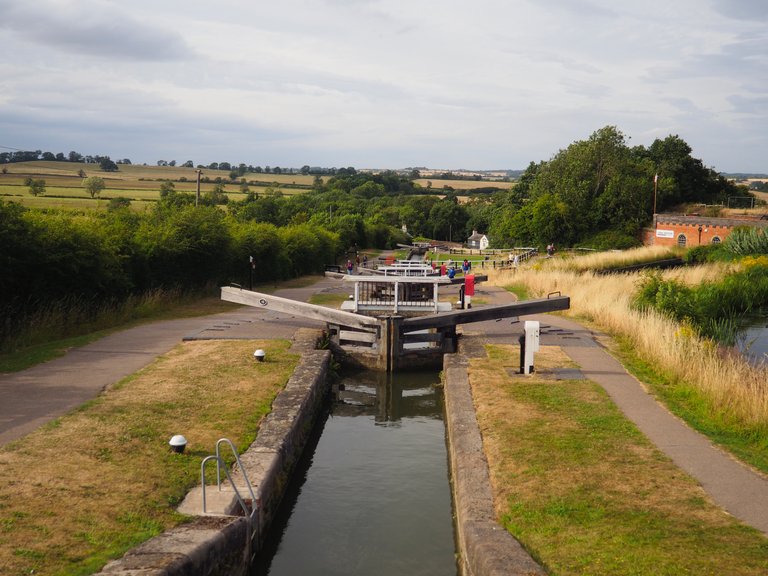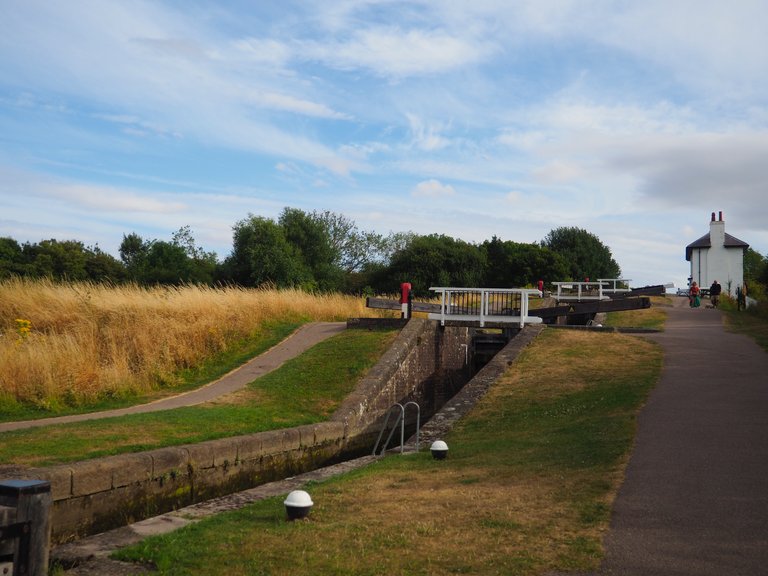 This incredible engineering mechanism is always operated by volunteers. They consist of retirees from neighbouring local villages, who finally get to live their childhood dreams, of manning, operating, and interacting with journeying boaters.
Aren't these some amazingly beautiful views?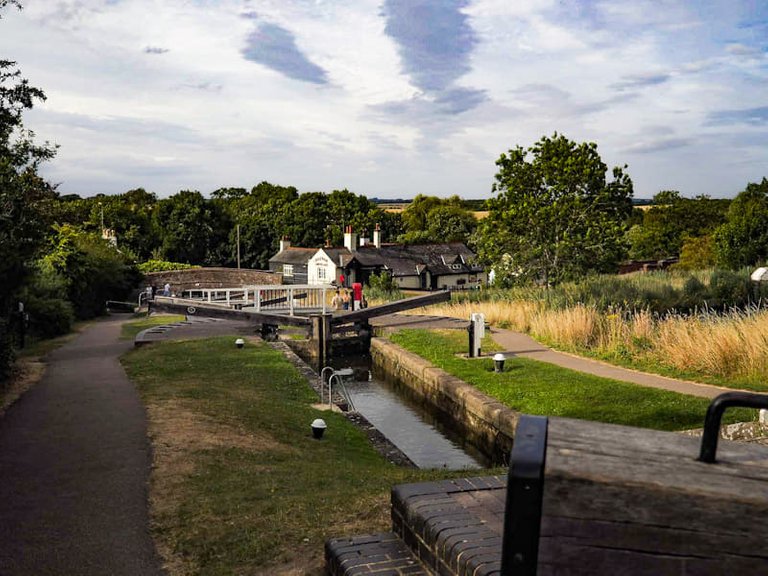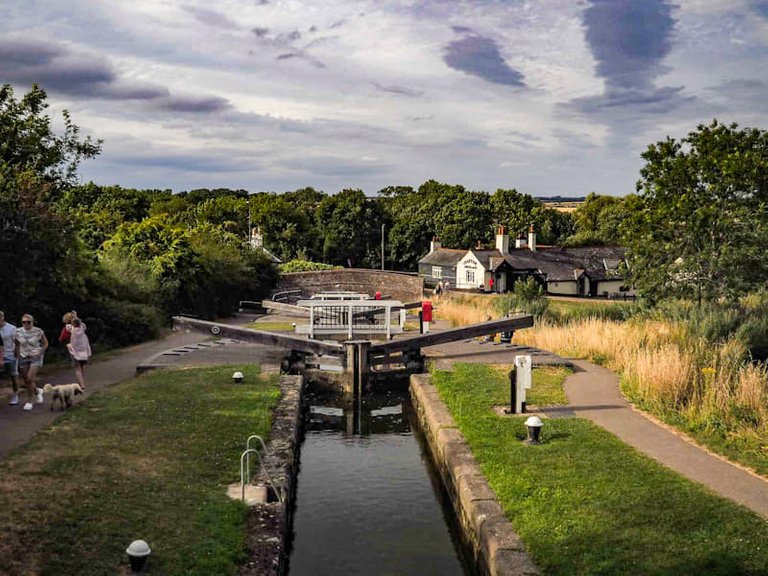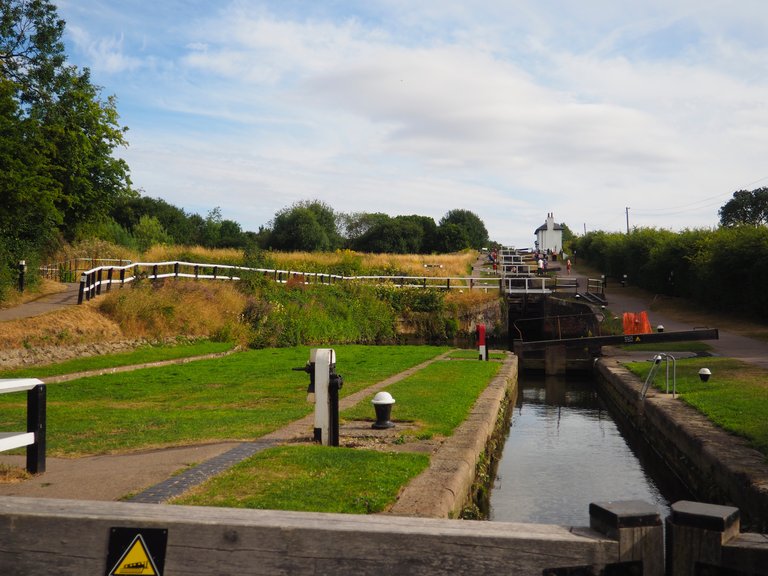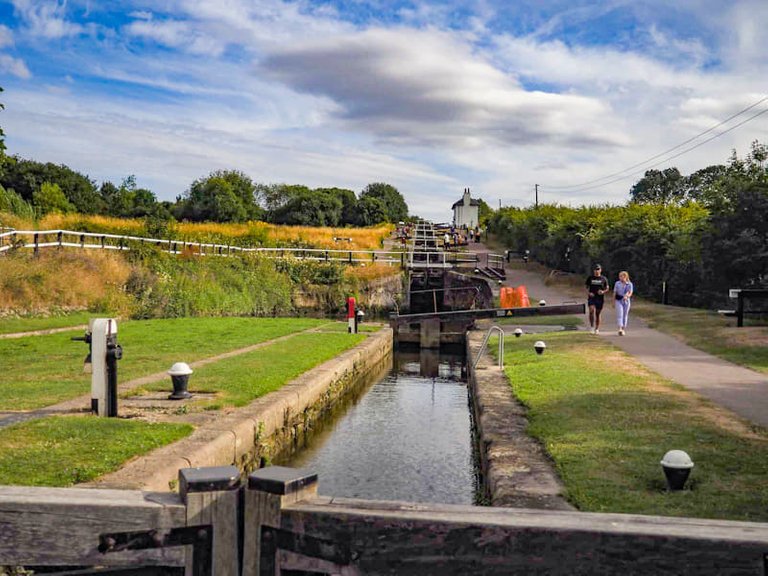 Here you get to see the different levels that each boat has to ascend or descend. There are two paddles for each lock, and the sequence for opening the locks is of paramount importance, a red paddle, and a white paddle.
The volunteers have a catchy phrase that's easy to remember:
"Red before white, and you'll be alright. White before red, and you'll wish you were dead."
I am sure that they've repeated it a zillion times, but it's a sequence that you want to remember.
The reason is that the red paddle fills the chamber (where the boat waits) with water, while the white paddle empties the full chamber in the next lock on the flight, back into the side pond, as seen here.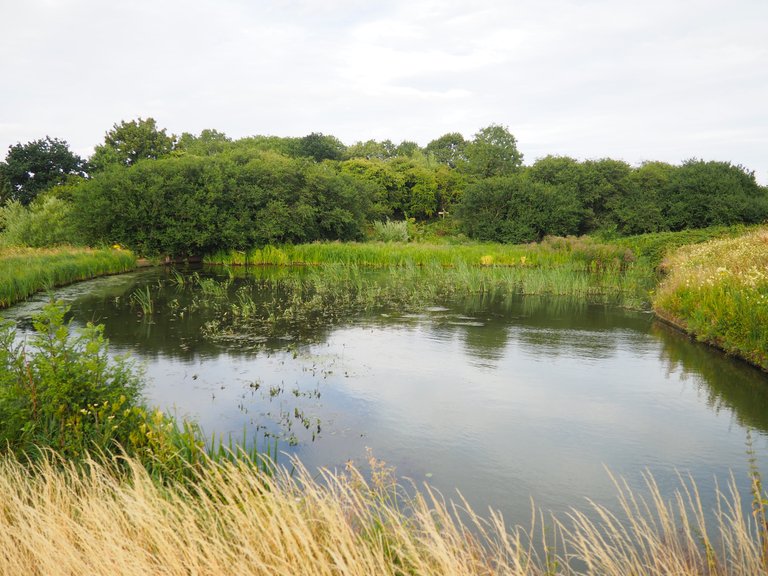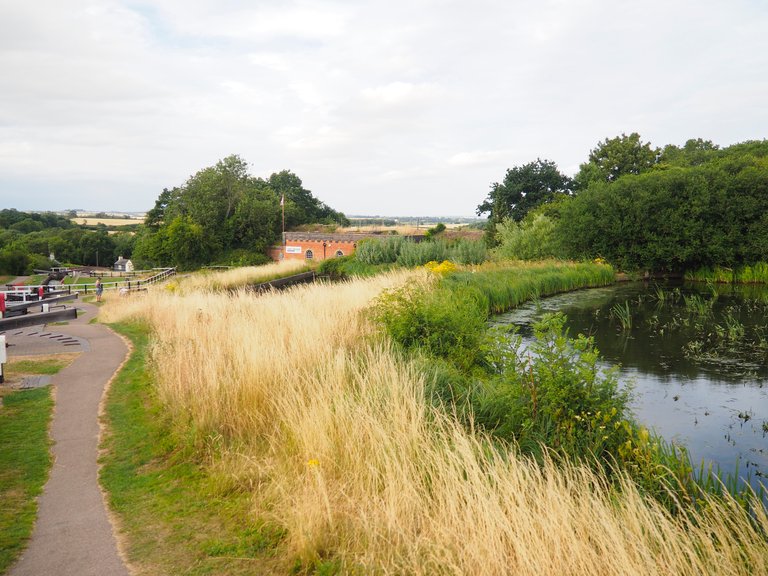 C'mon, you are not gonna forget that now, are you?
Or are you gonna say, let me prove that for myself? I doubt that very much.
This is one of the times when I'm happy to do as I'm told! No question!
Also, there are always gongoozlers (people watching boaters cruising by), who have the cameras videoing and photographing physics in motion, as each narrowboat enters an empty chamber, gates close, and the rise of boats and the water fills, and vice versa. It still fascinates me, and I've done hundreds of locks before.
---
---
On the southern side of Foxton Locks, is this interesting swing bridge that narrowboat owners have a key to operate. The great thing about it is that the key cannot be released unless the bridge is closed. This eliminates the problem of boaters opening and leaving the bridge open (very important as that bridge leads to the parking lot at Foxton Locks.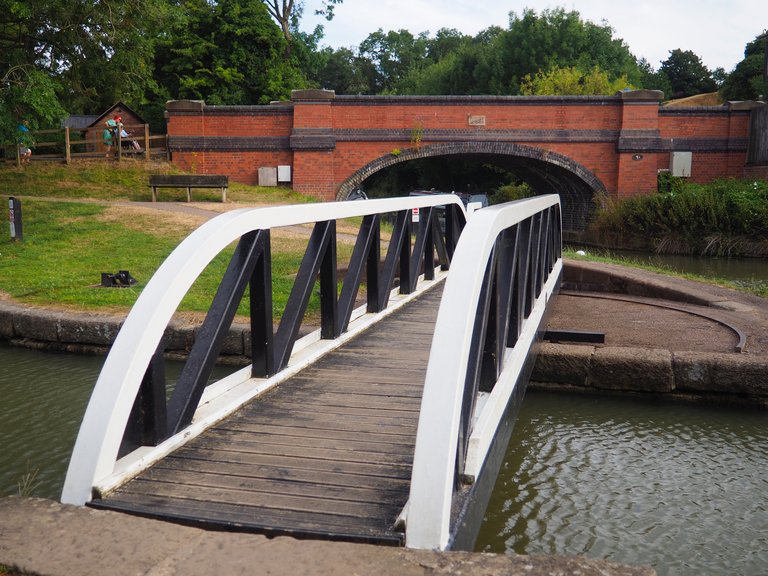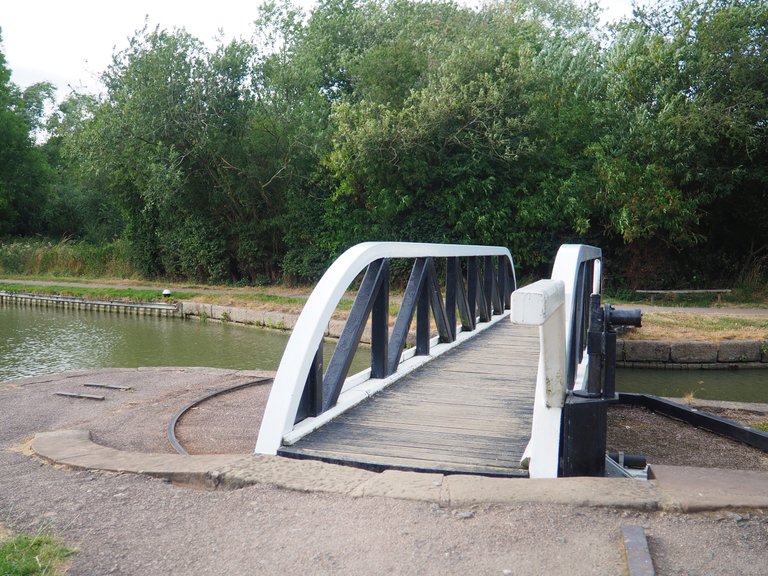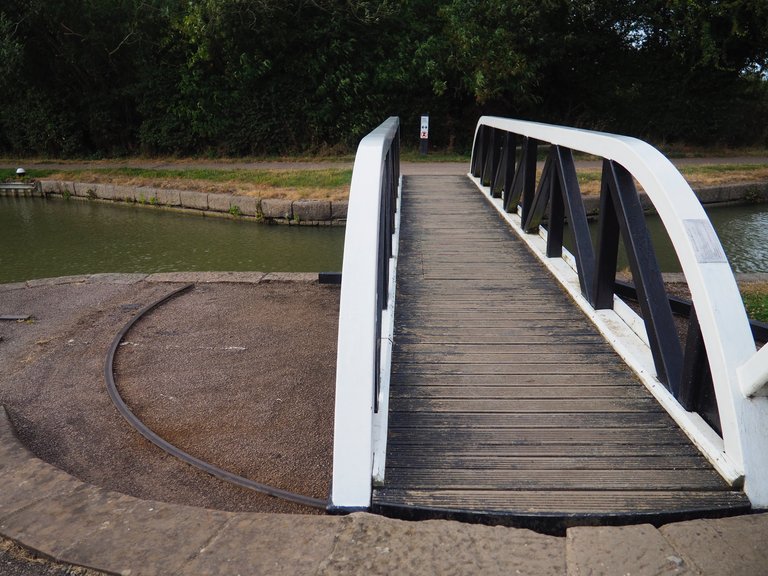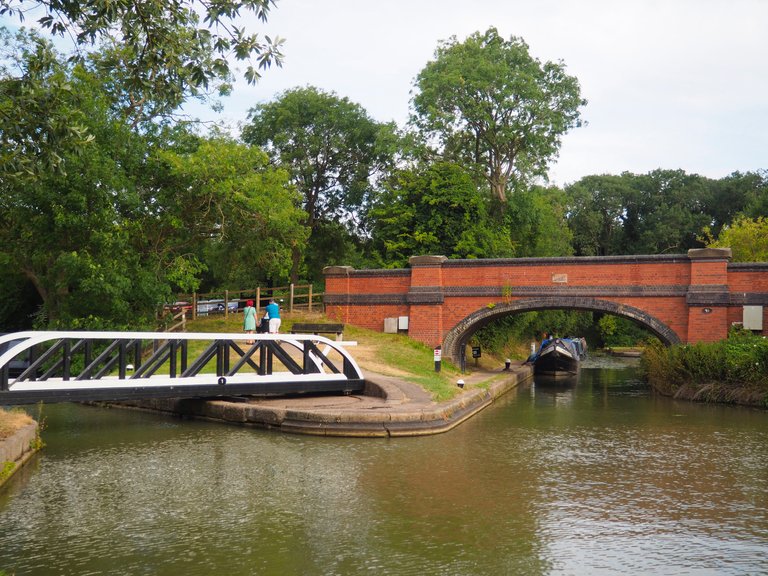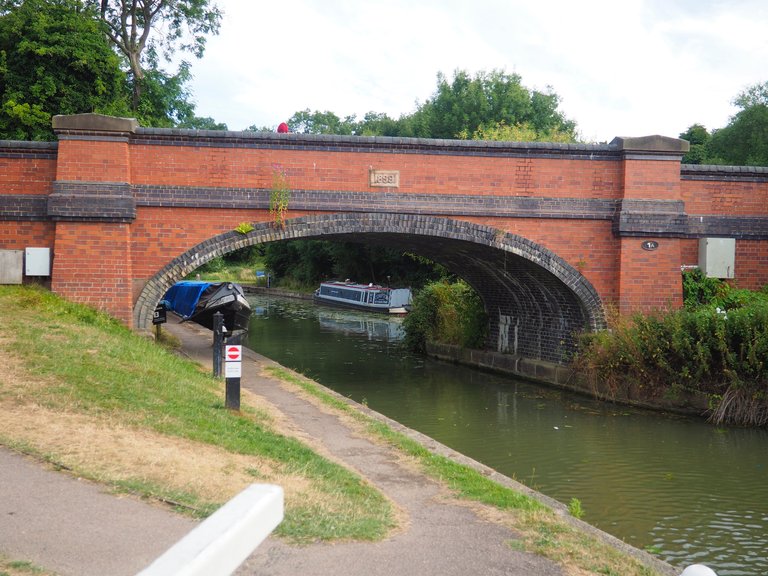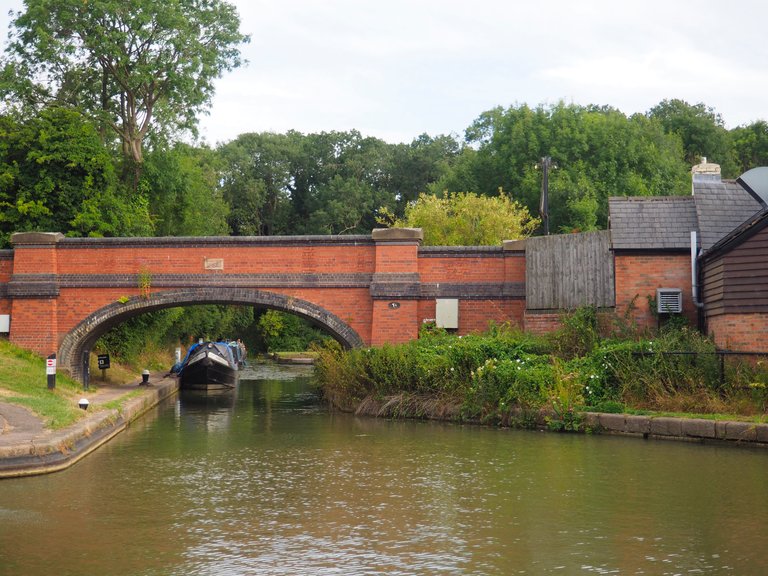 ---
There is a restaurant and a pub, both lining the canals, that are popular locations and on Fridays, there is a jazz band that makes you feel like you were teleported to New Orleans.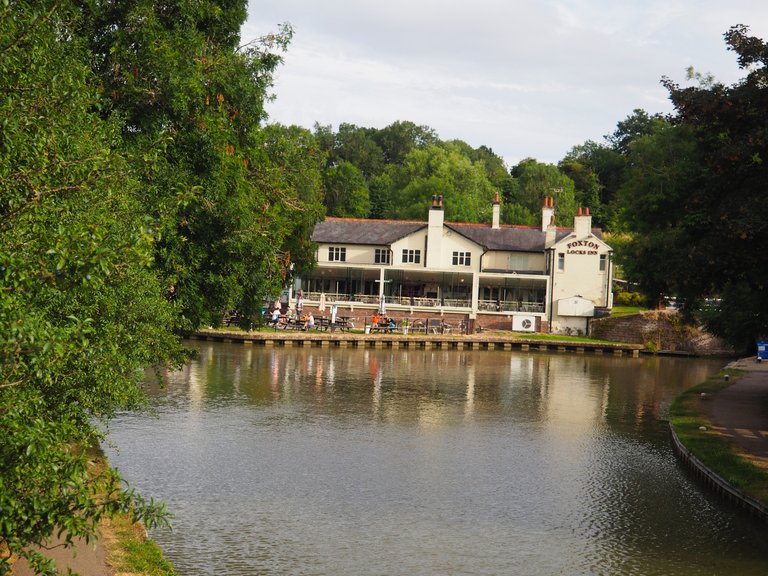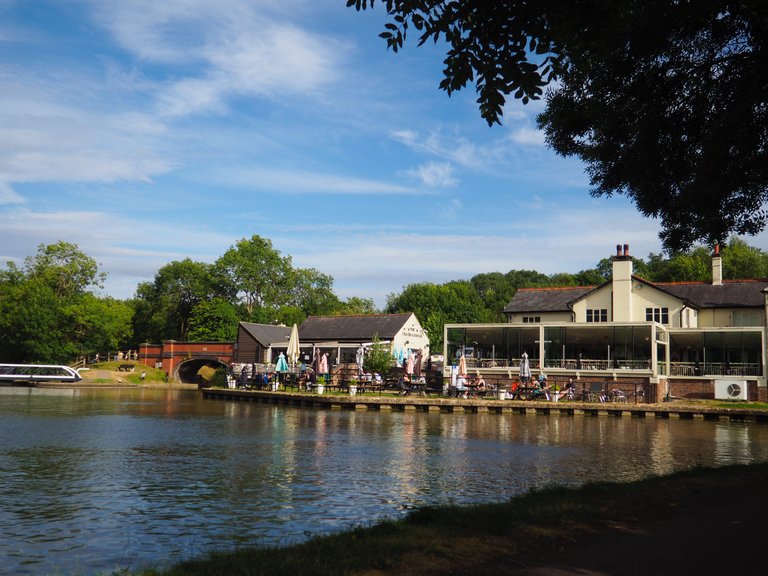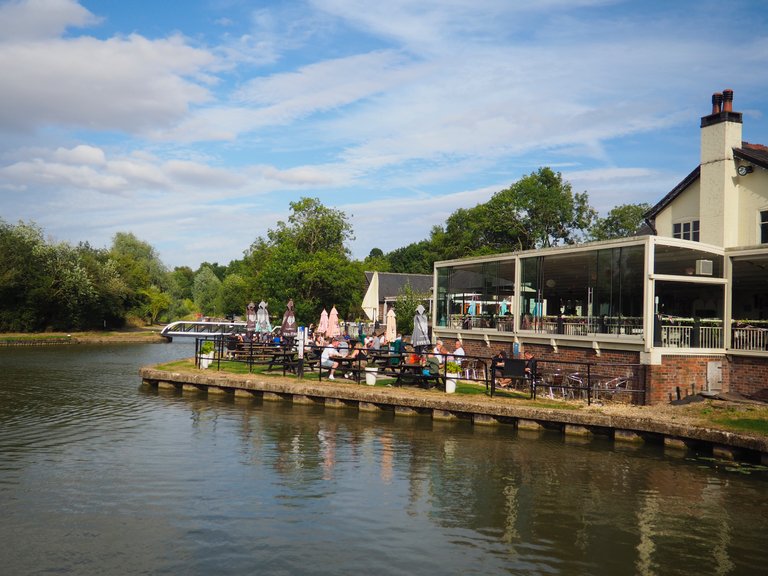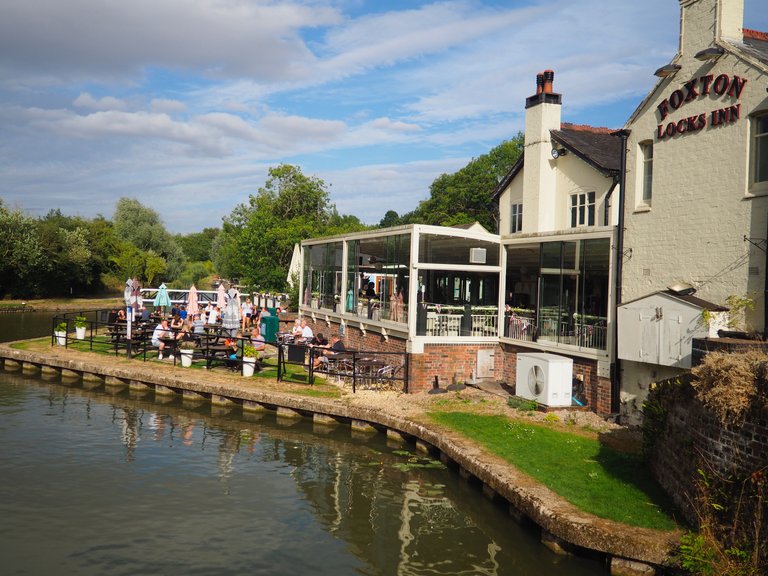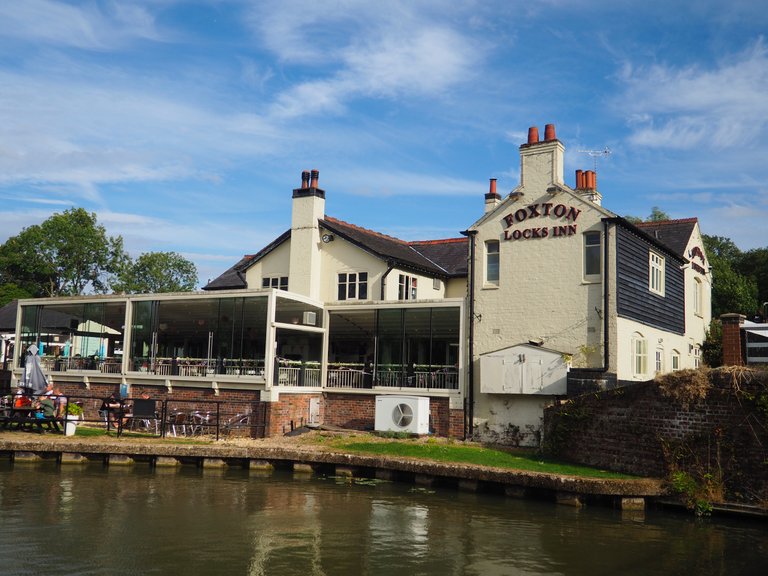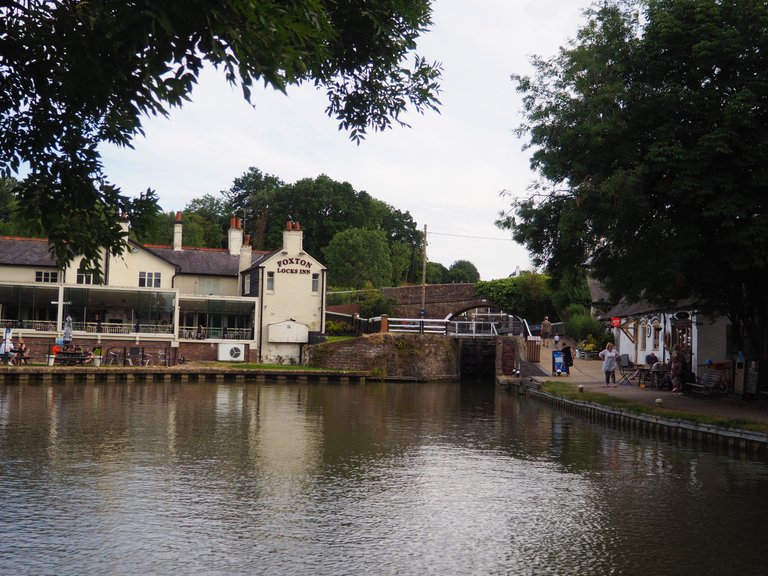 ---
There's also a museum, which was closed when I got there, but here are some exterior photos.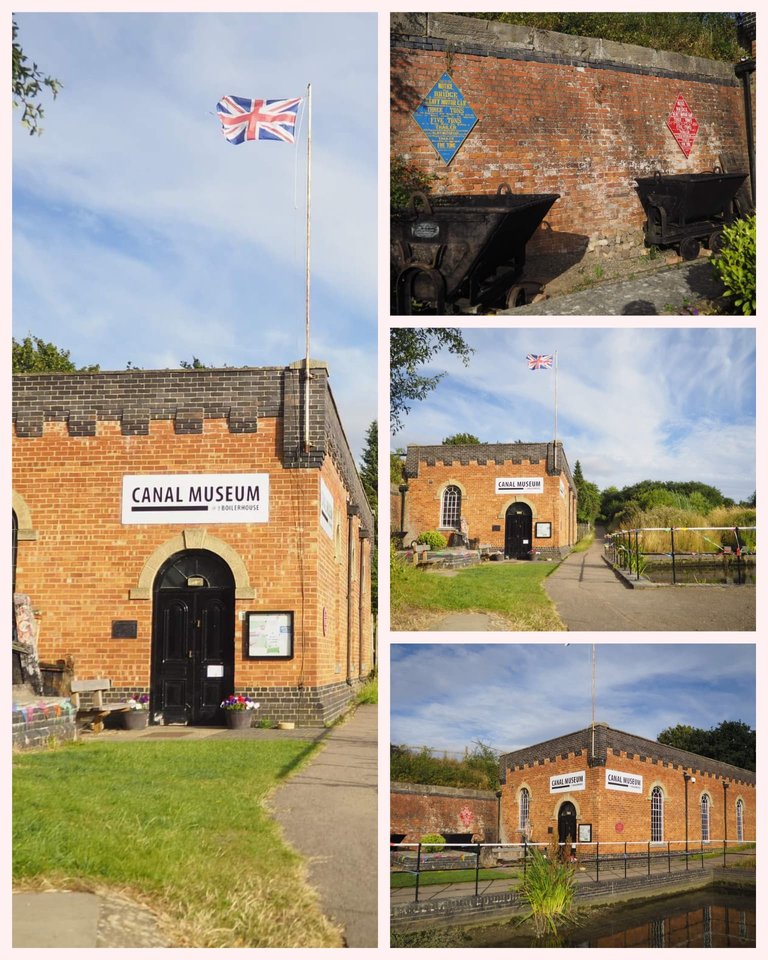 ---
---
---
Foxton Locks Is Dog-friendly
There's even a sign welcoming dogs at their local canal-side pub, and it's common to see dog-walkers going by with their dogs.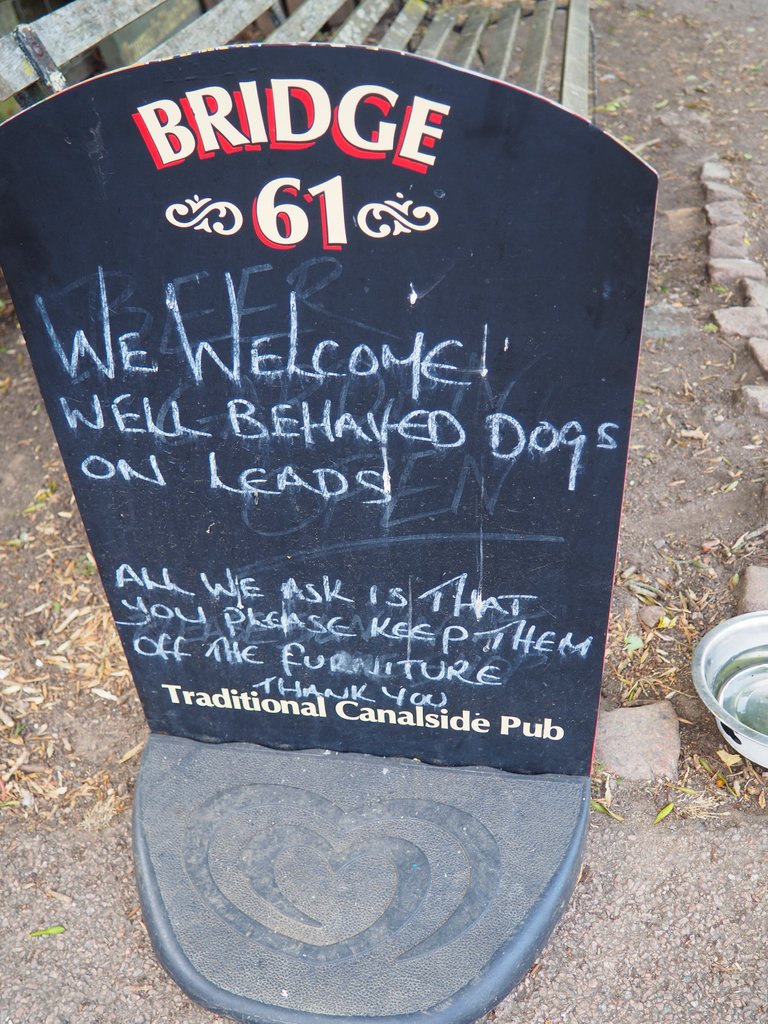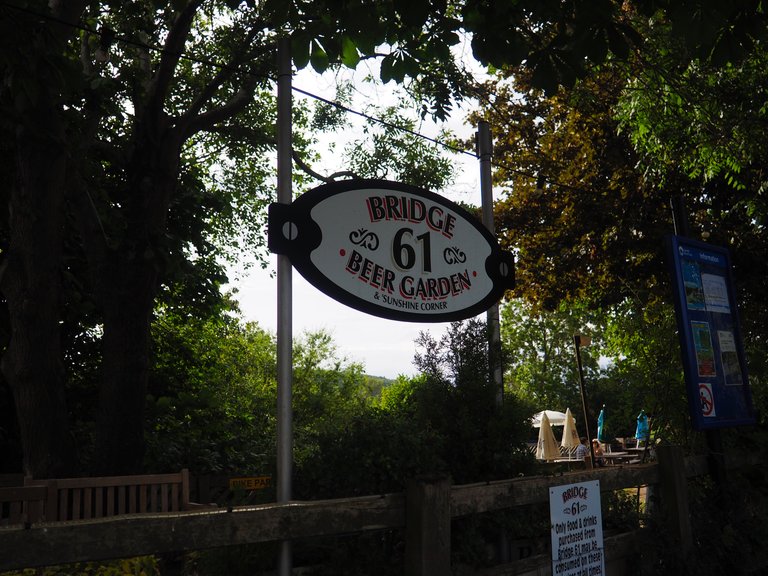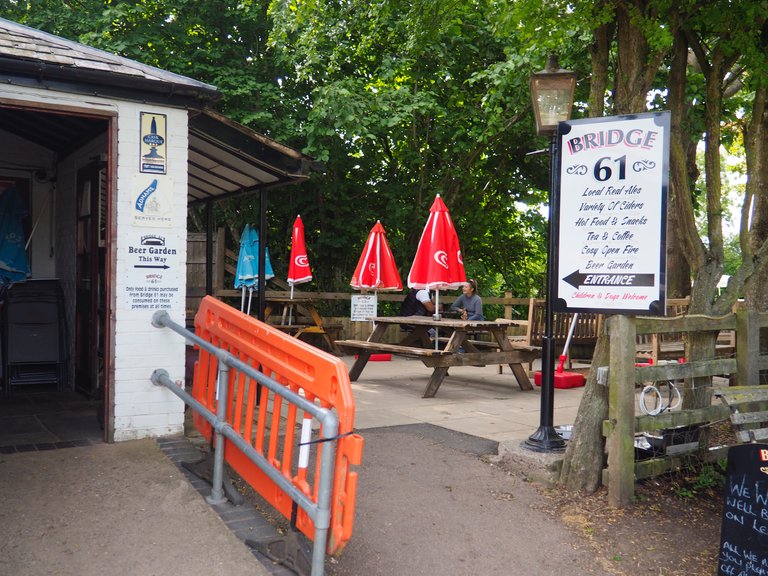 Also a plant stall where all proceeds go to a local dog charity.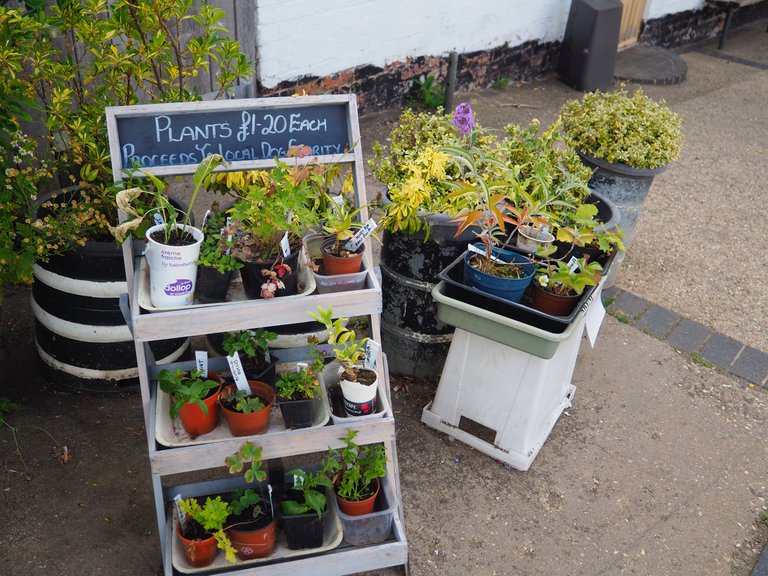 ---
Narrowboaters are very friendly, and occasionally you'll encounter a super friendly one like this fellow called Peter, from Wales, who has only been on his boat for 2 weeks. A lovely 57 ft boat, and he insisted on giving me a tour of his boat. That's something you can expect from narrowboaters, they are most times keen to have persons (strangers) pop in to view their boats.

I guess it's just a pride thing because they really are all so different inside and you can work magic with them. He also had a dog that followed me around as if he thought I was his new permanent companion.
Pete was thrilled with his diesel operated radiator. I took a picture of the flute, but there was camera shake caused by a sudden bark from the dog.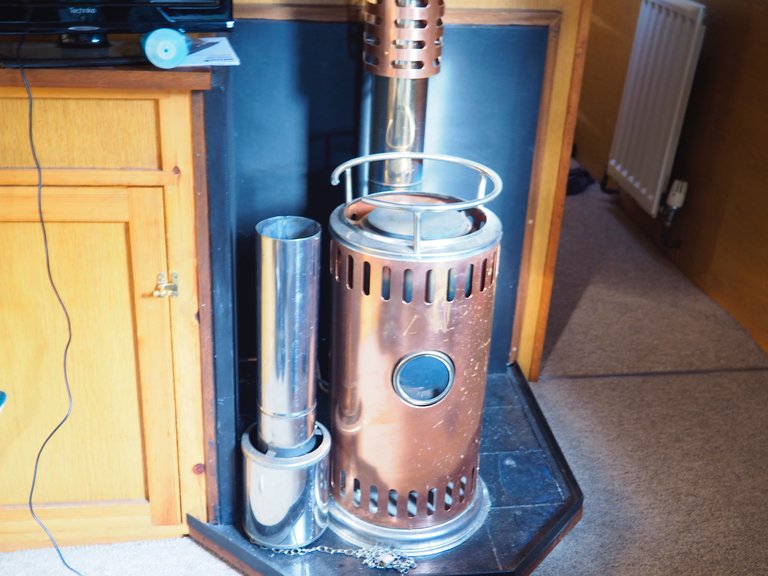 ---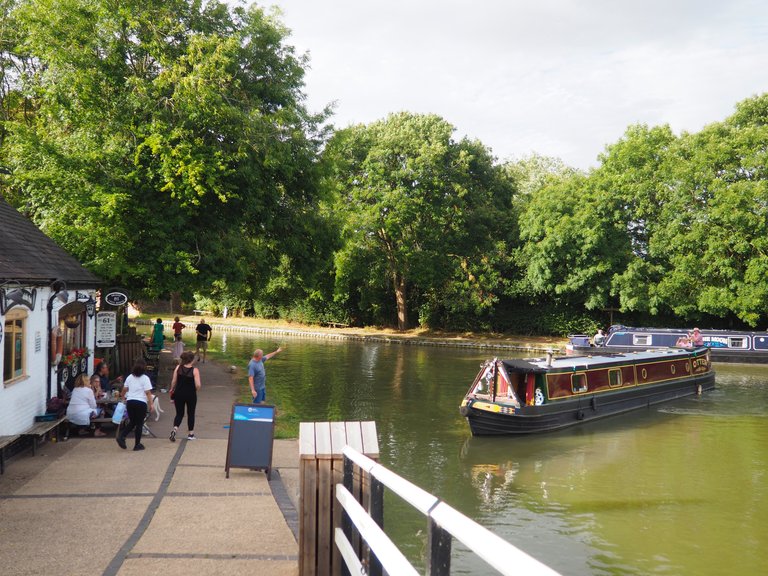 ---
The grounds of Foxton Locks is so groomed, yet it does not feel fabricated; just an earthy grounding feel from the ambience. There's an instant uplift in your mood. There are little gem spots every where, that I was tempted to play hide and seek by myself.
I captured many shots, before the sun disappeared, and I slowly interacted with other boaters along the towpath who were friendly and curious if I was also on a boat.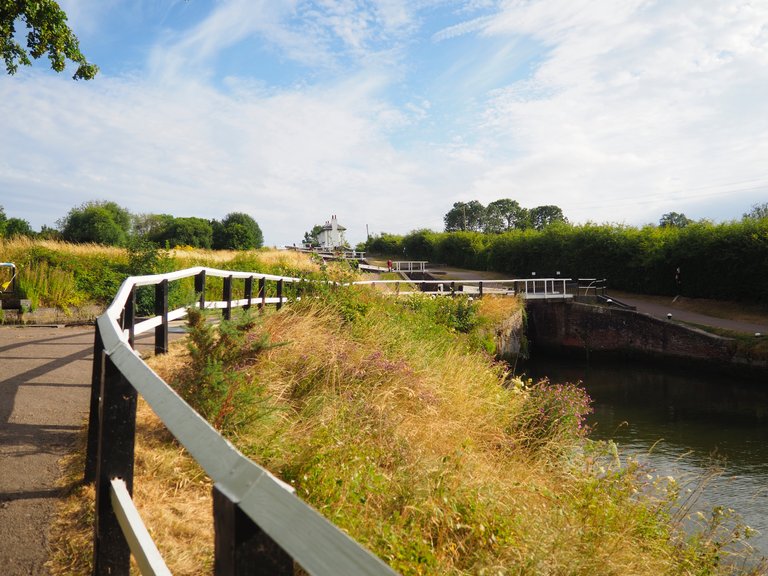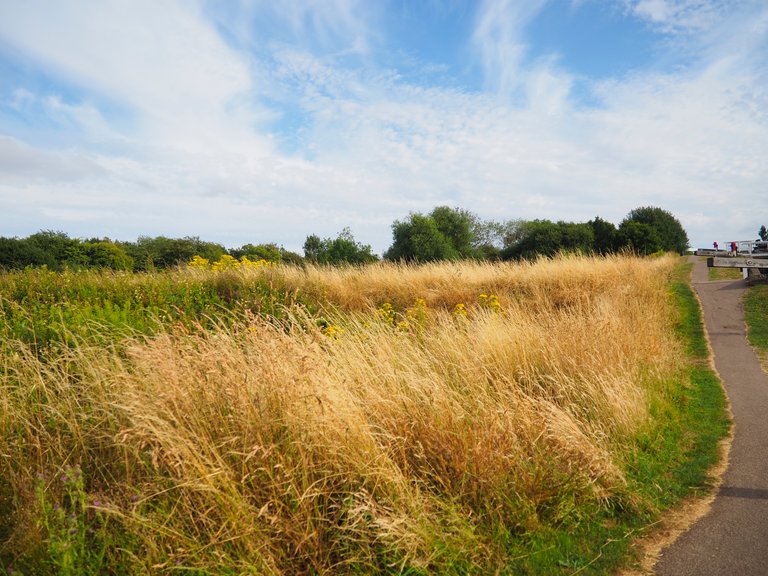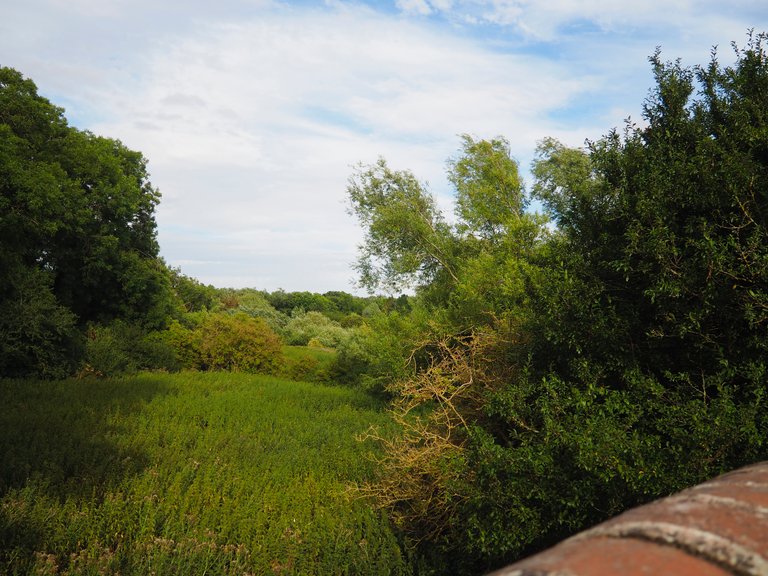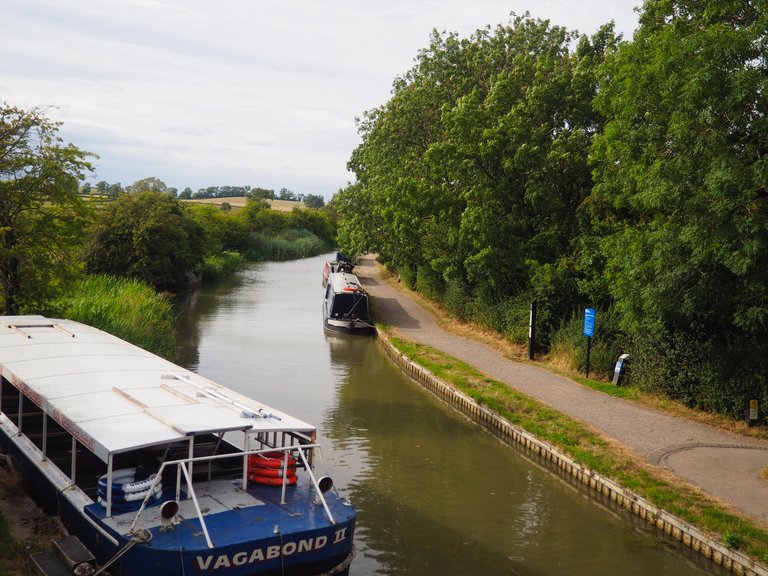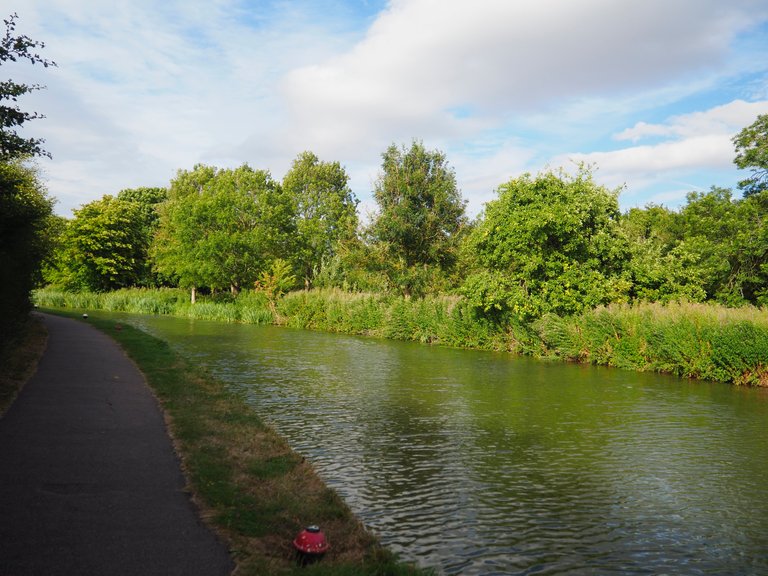 ---
---
It was a stirring feeling walking back to Badger, the black and white boat here.
I had hoped to see my favourite volunteer who I've chatted with every time we've done the flight of locks here at Foxton, just to warn him that the next time should Badger ever make it up and down the flight of locks, it will be with new occupants on the boat, as we're parting ways with her, and handing her over to new owners on Saturday.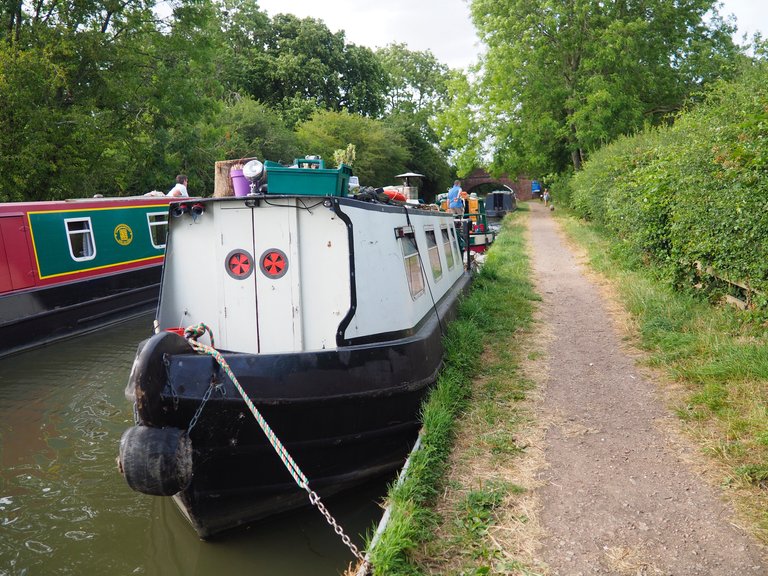 I've been pleased to end my journey with Badger at this amazingly beautiful location, where I first visited many years ago as a gongoozler.
If you're ever in the Leicestershire area in the UK, be sure to make a trip to enjoy a fascinating day at Foxton Locks.
Thank you so much for being part of my journey with Badger the narrowboat:)))
Still, many rivers to cross!
One love!
---
---