Asparagus and bacon – a dance of flavors on our delicious pie

The asparagus season is finally here. Asparagus is among the first types of spring vegetables. The asparagus picking season starts as early as March and lasts until mid-June, culminating in mid-May. Asparagus is extremely popular in our country also because of its detoxifying and diuretic effects on the body.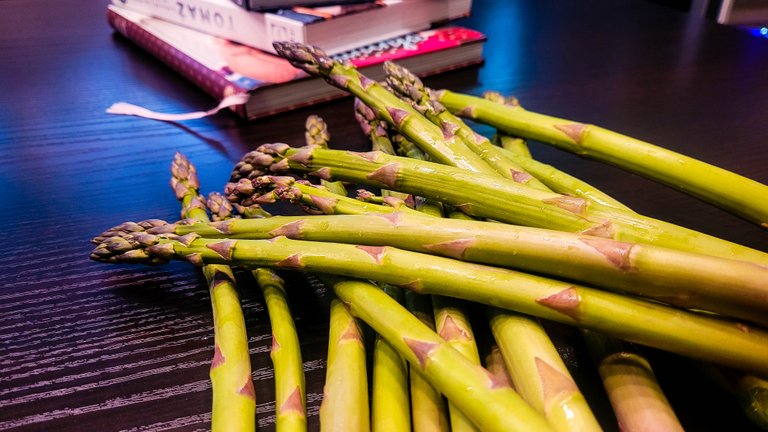 Before I share today's recipe with you, here are some facts about asparagus.
Asparagus originates in Asia Minor, where it was grown and eaten by locals as early as 2,000 years ago. The Greeks and Romans also considered them a special treat. Interestingly, they were even used as an anti-toothache drug and as a protective measure in bee stings. Already in those times asparagus was known as an extremely healthy food that was supposed to help against many problems. Even then, asparagus was also attributed healing powers in renal disease, and it was also considered an excellent natural aphrodisiac. It is also known as an excellent diuretic, which is why it is also recommended at elevated temperatures and for draining water from the body. Did you know that the asparagus root is useful too? Cooked in wine is an excellent help against toothache. Asparagus is a highly recommended and also a desirable part of the menu also because it contains a lot of vitamins and minerals. This vegetable is extremely rich in potassium, phosphorus, iron, copper, zinc and iodine, contain folic acid and a huge amount of vitamin C. However, even here, their healing power does not end, as they are also a rich source of flavonoids, which means they help lower blood pressure and cholesterol.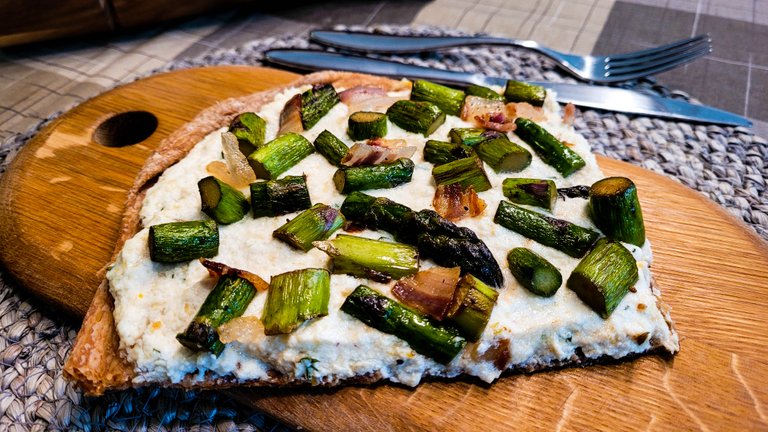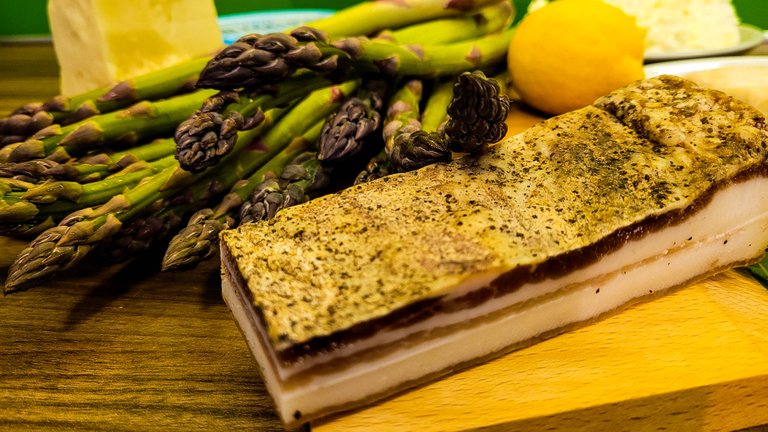 I prefer to buy asparagus from local growers, so I get on the plate always fresh and delicious asparagus. This time I will share with you one of my favorite recipes - an asparagus pie with bacon. In put in the pie also lemon zest and fresh mint, which gives the dishe exceptional freshness and taste.

Ingredients for 4 persons :
250 g of thawed puff pastry
400 g fresh asparagus
80 g slices of bacon
100 g ricotta
100 g mascarpone or creamy cheese
1 teaspoon of finely grated lemon zest
1 teaspoon finely chopped mint
2 tablespoons of grated parmesan
a pinch of salt
a pinch of freshly ground pepper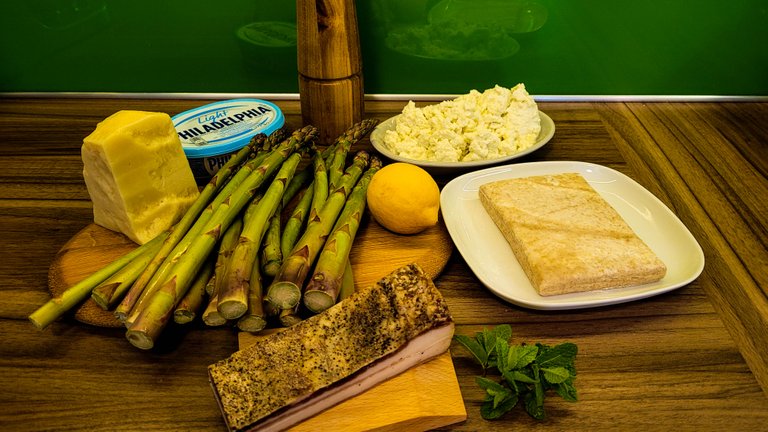 Preheat the oven at 200 degrees Celsius. Roll out the puff pastry on the floured surface into a rectangle, measuring 15 x 30 cm. Place the dough on a baking tray, covered with baking paper and pierce the dough with a fork in several places. Bake the dough in a preheated oven for 15 minutes or so long that it inflates nicely and bakes golden brown.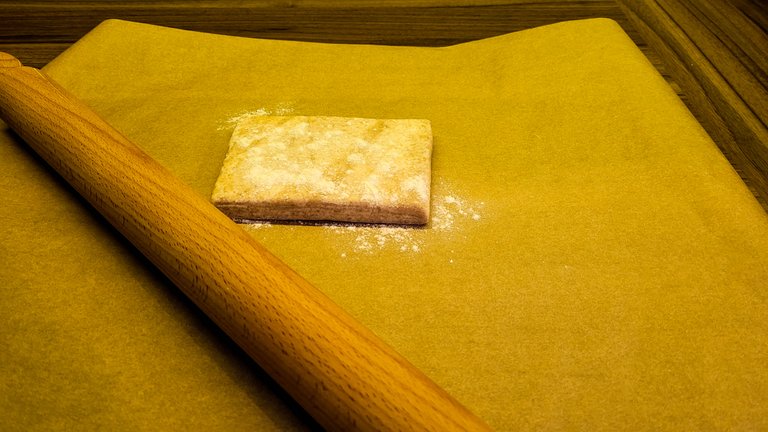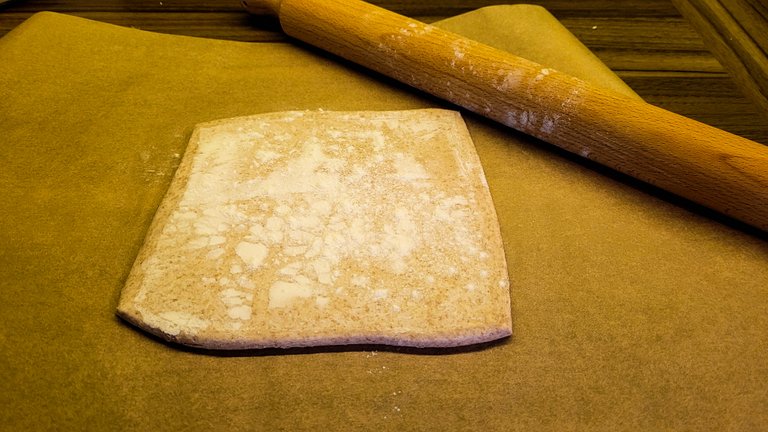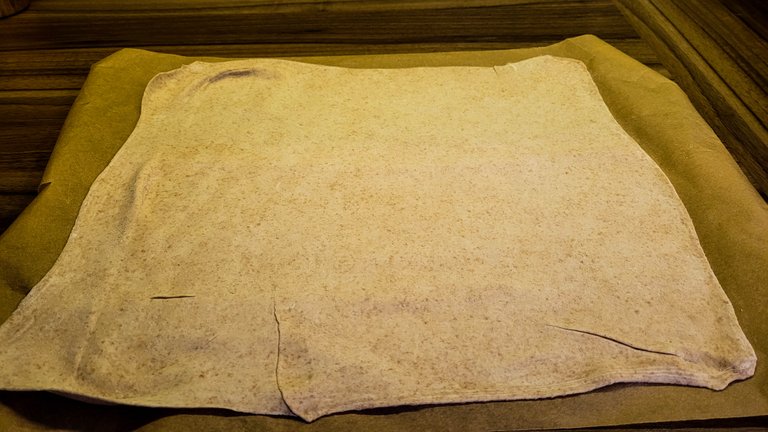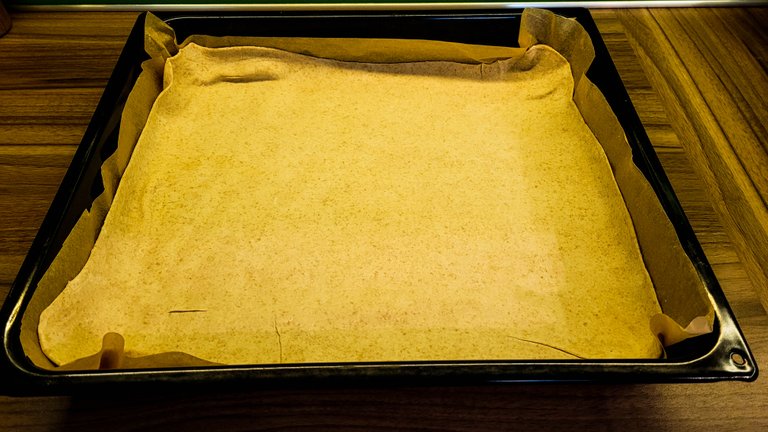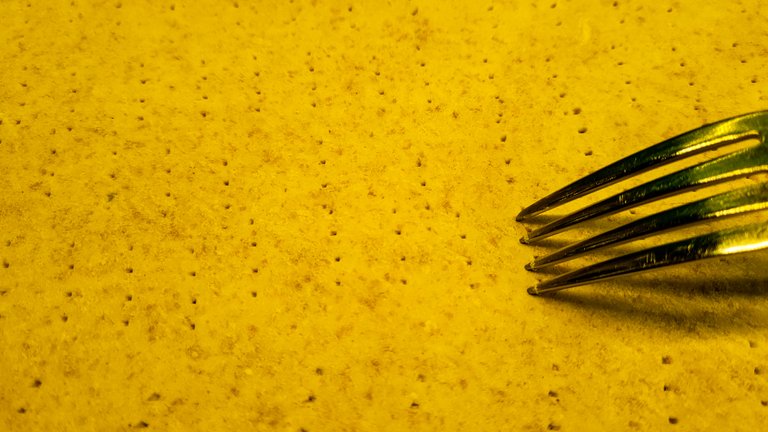 While the dough is baked, prepare the other ingredients. Wash the asparagus first, then break off the woody parts, discarding them. We take them individually in the hand and start breaking them in the direction from the bottom to the top. Where it breaks it means that the "wooden" part of the asparagus is to discard. In general, this is 2-3 centimetres of the bottom part. Honestly, we don't discard any part of the asparagus, since we keep the "hard" part of the vegetable and make great soup, but this is already a recipe for a new post.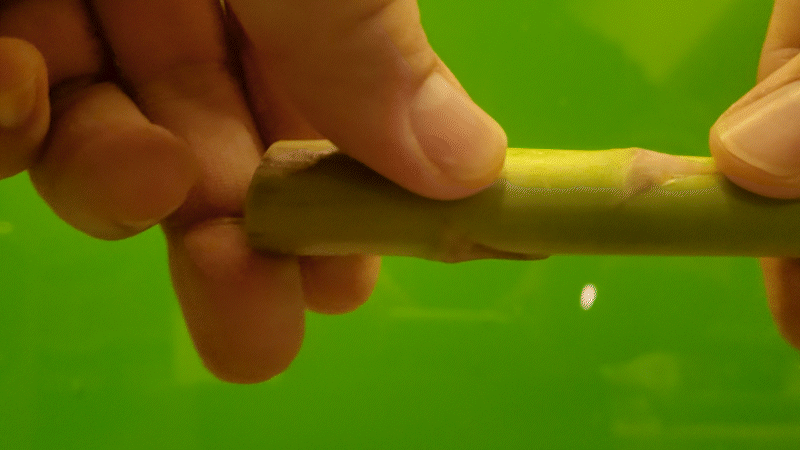 In a bowl, mix the mascarpone or creamy cheese, ricotta, lemon zest, chopped mint, parmesan, salt and freshly ground red pepper.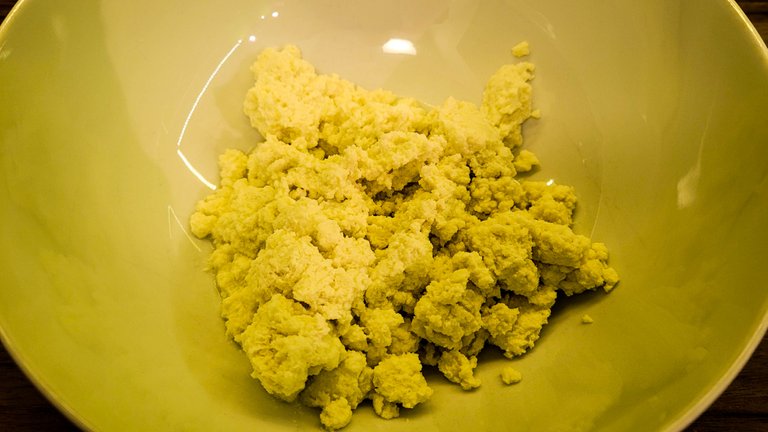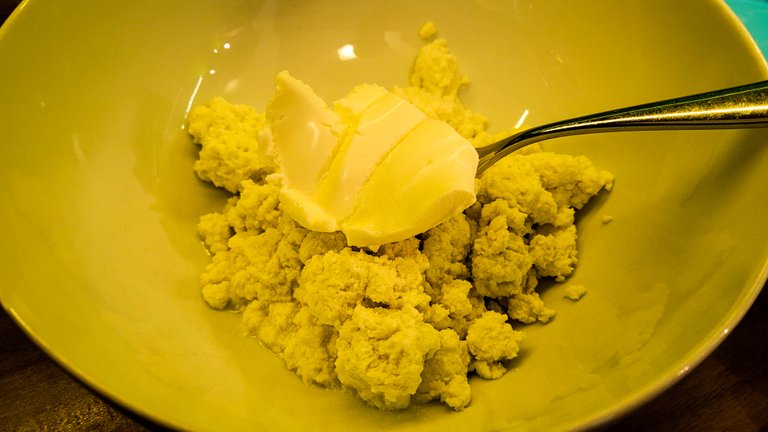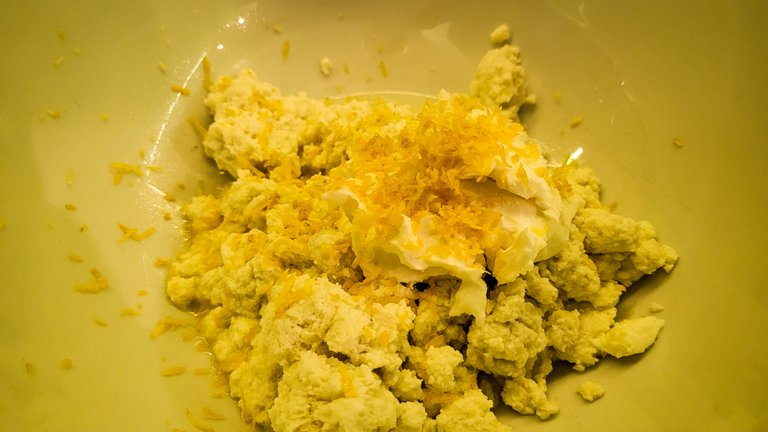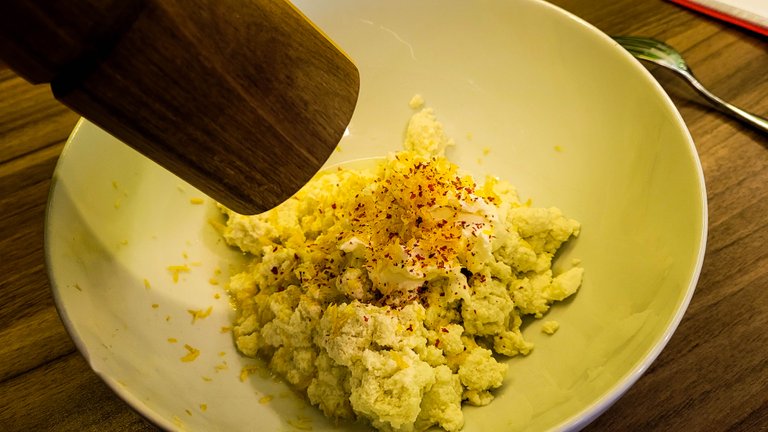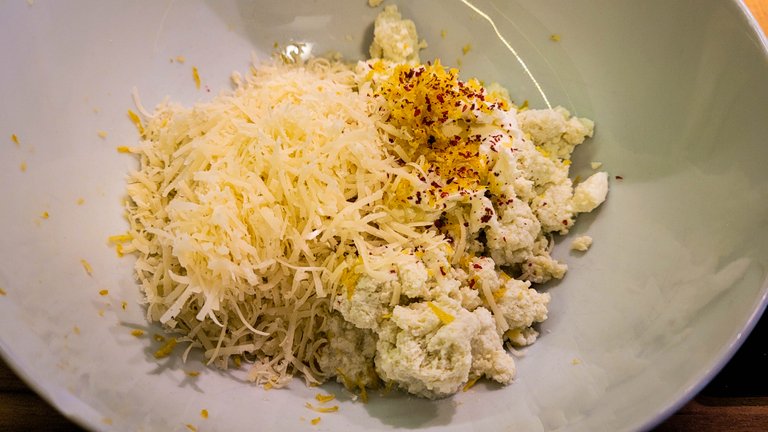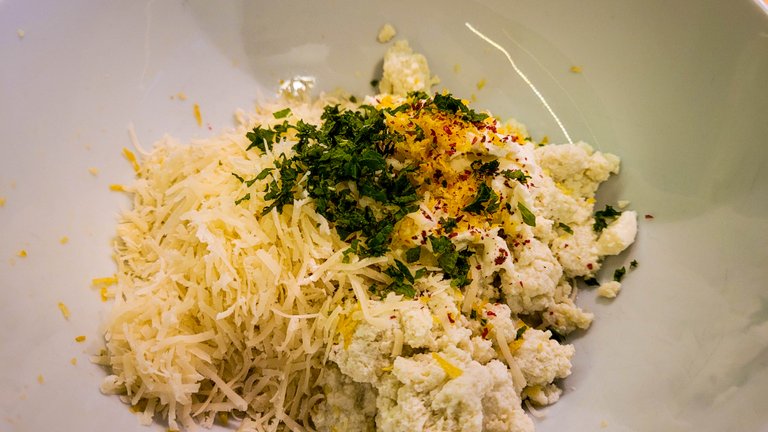 Fry the slices of bacon till they are crispy. Once roasted, take it out of the pan and place them on a paper cloth to absorbs excess fat.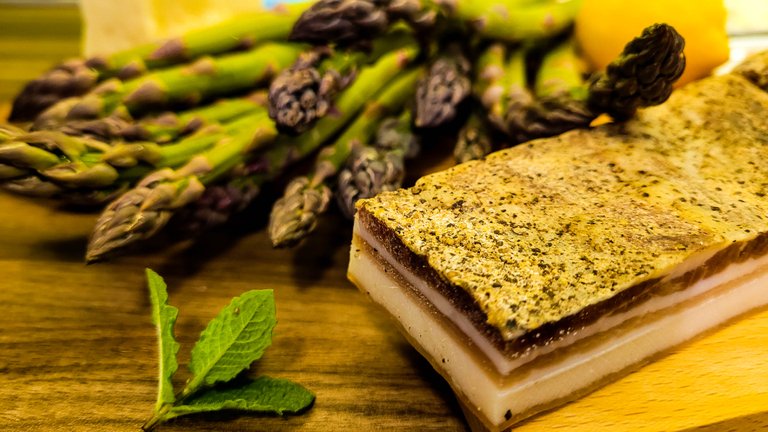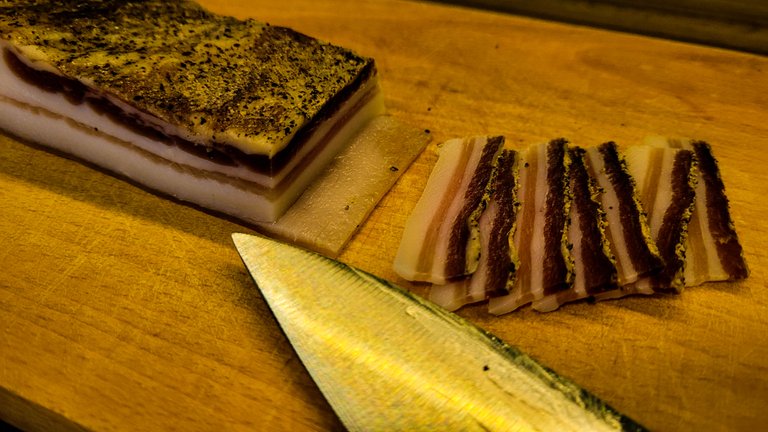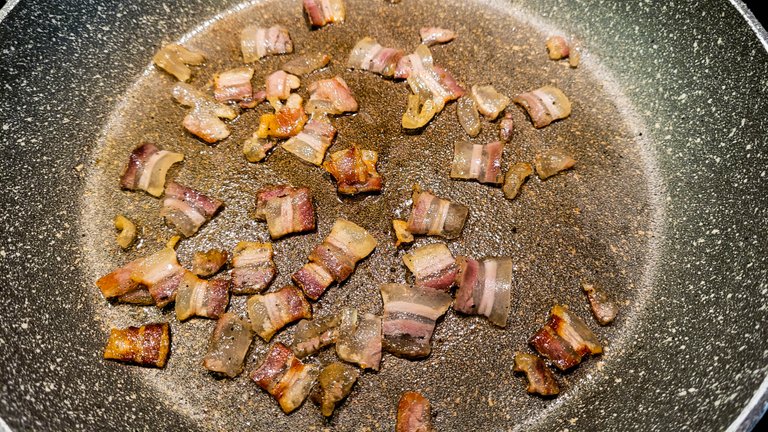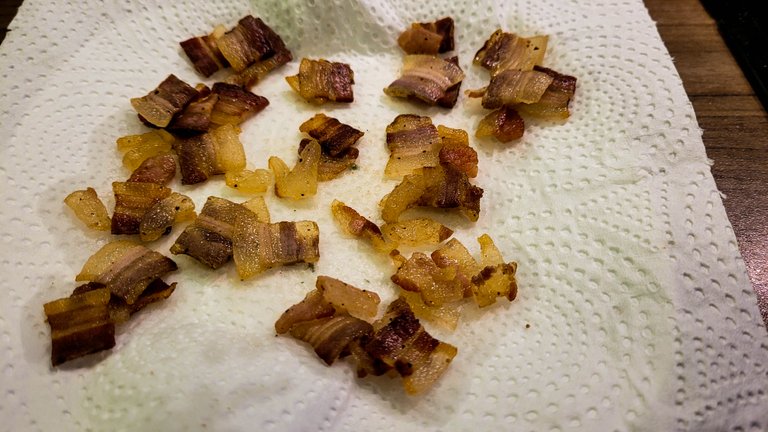 Fry the asparagus on the fat left in the pan and make them gently caramelize.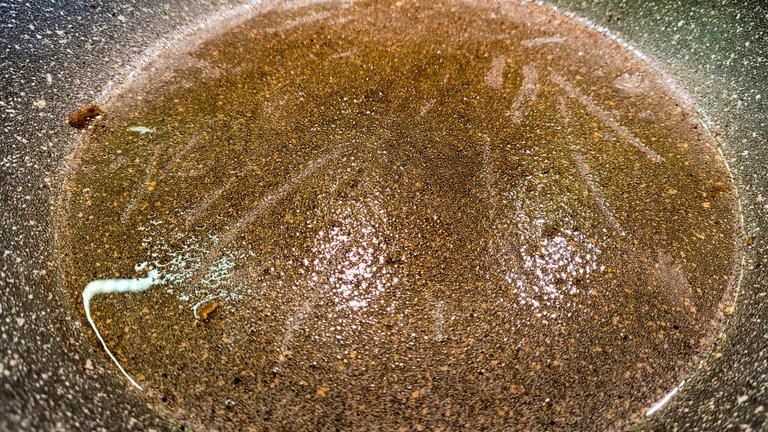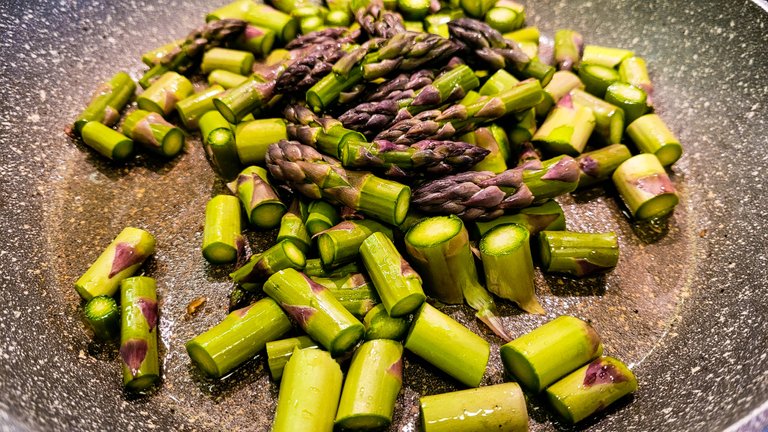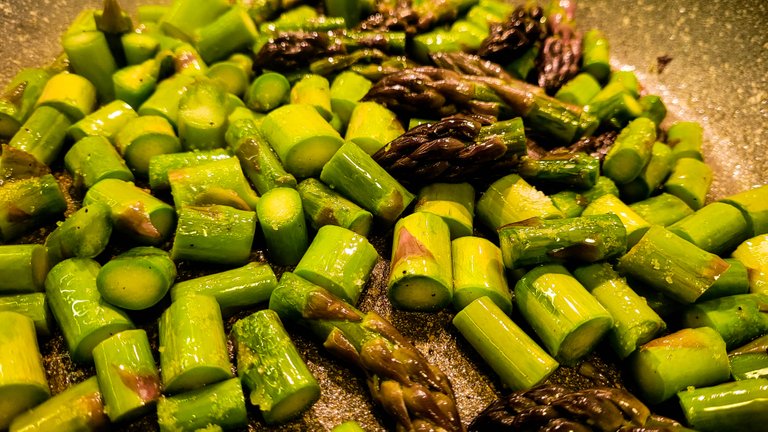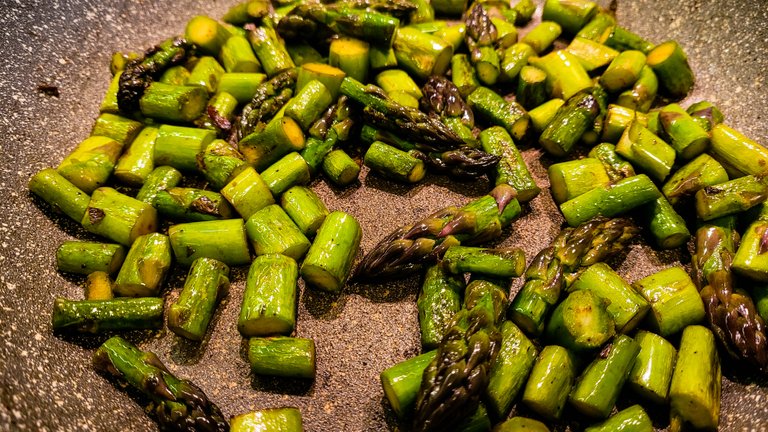 Take the baking tray out of the oven and coat the dough with ricotta mix. Sprinkle the roasted asparagus on the top of the pie.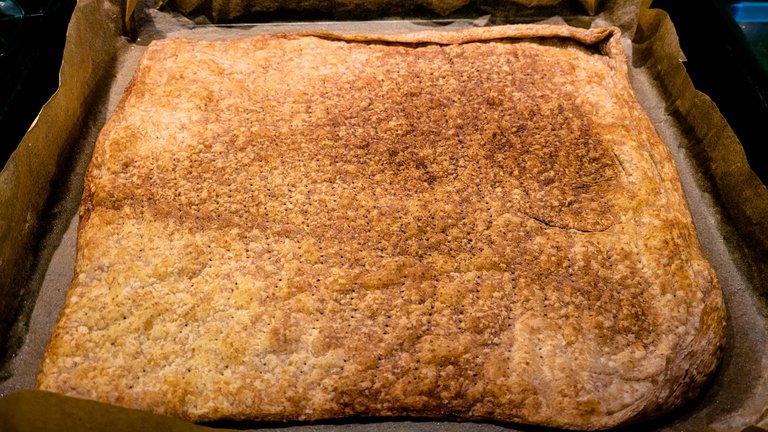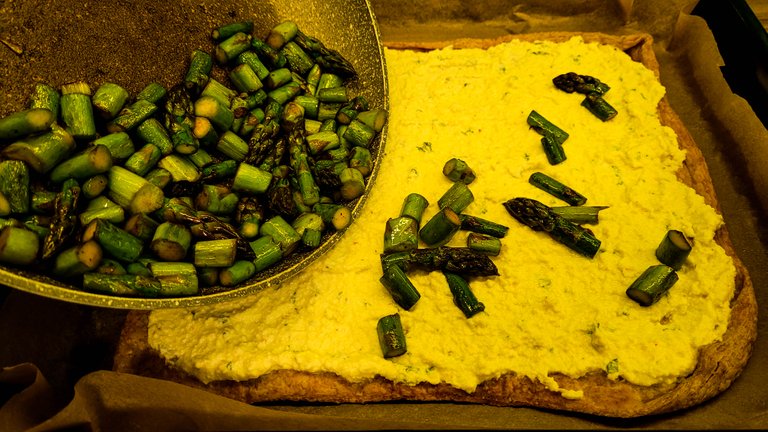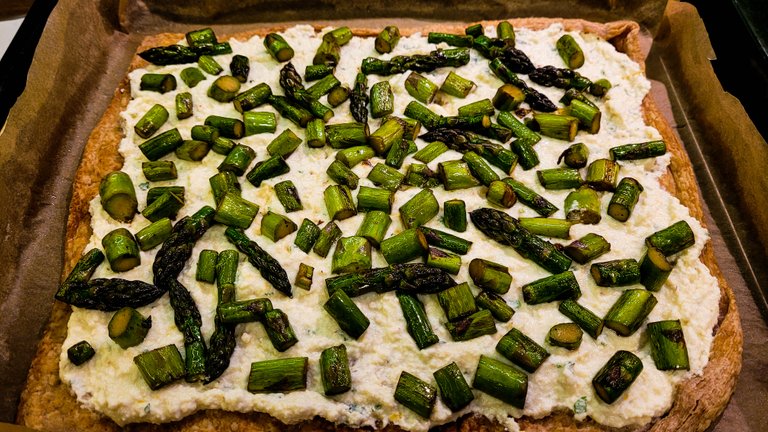 Push the tray into a preheated oven for about 10 minutes.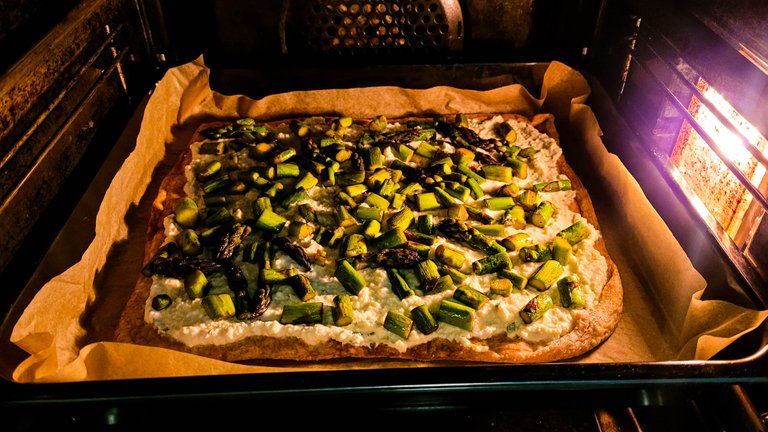 Take the baked pie out of the oven. Now sprinkle the roasted bacon over the pie.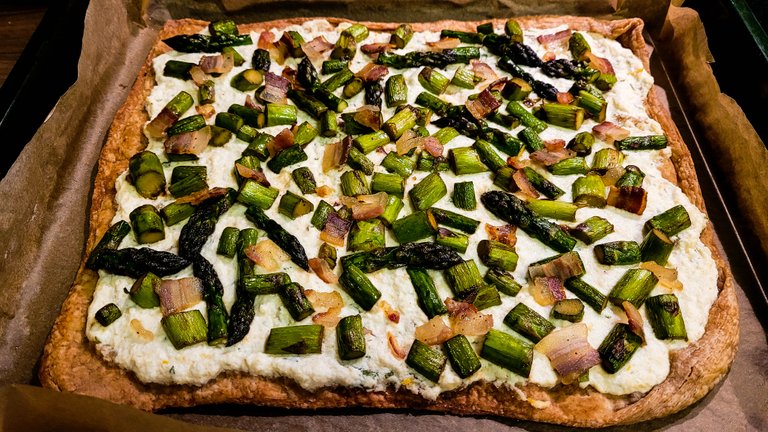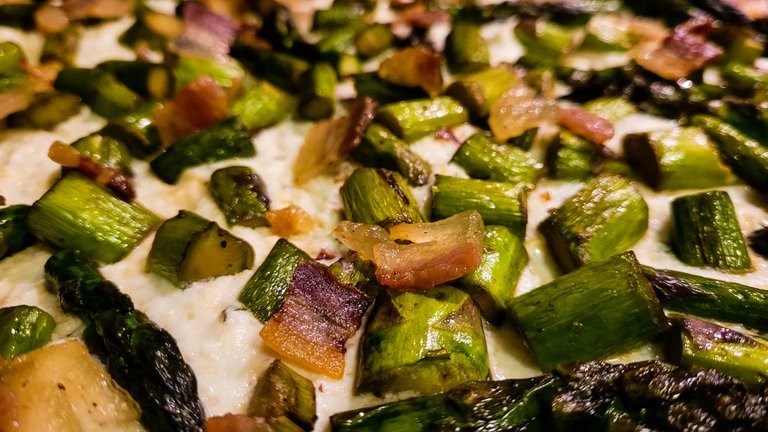 Pie can be a great snack - in this case, cut it into small pieces. It can be a great appetizer - in this case we cut it into slightly larger pieces. It can also be easily indulged in lunch or dinner menu- in this case, cut it into large pieces and serve with a large bowl of seasonal salad. As you can read, size matters ...in my plating 😁.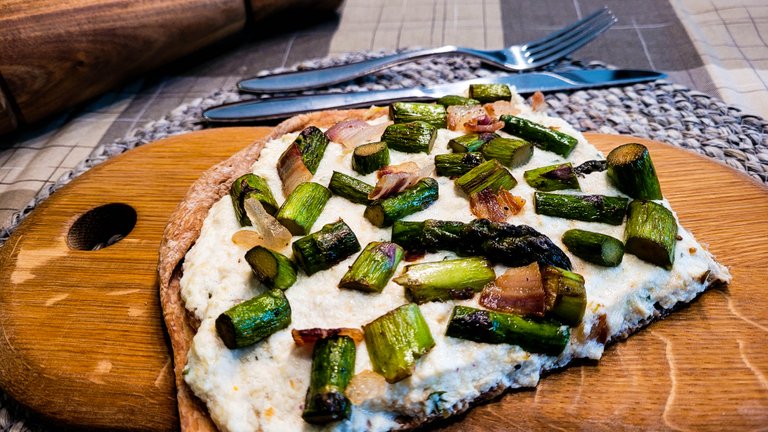 Bon Appetite 🍽️ 🍴 😋

Thanks for reading,
feel free to leave a comment, I will be glad to reply to.
Best regards, @miljo76

---
---