EL ÚLTIMO ADIOS DE JOSE SEBASTIÁN
---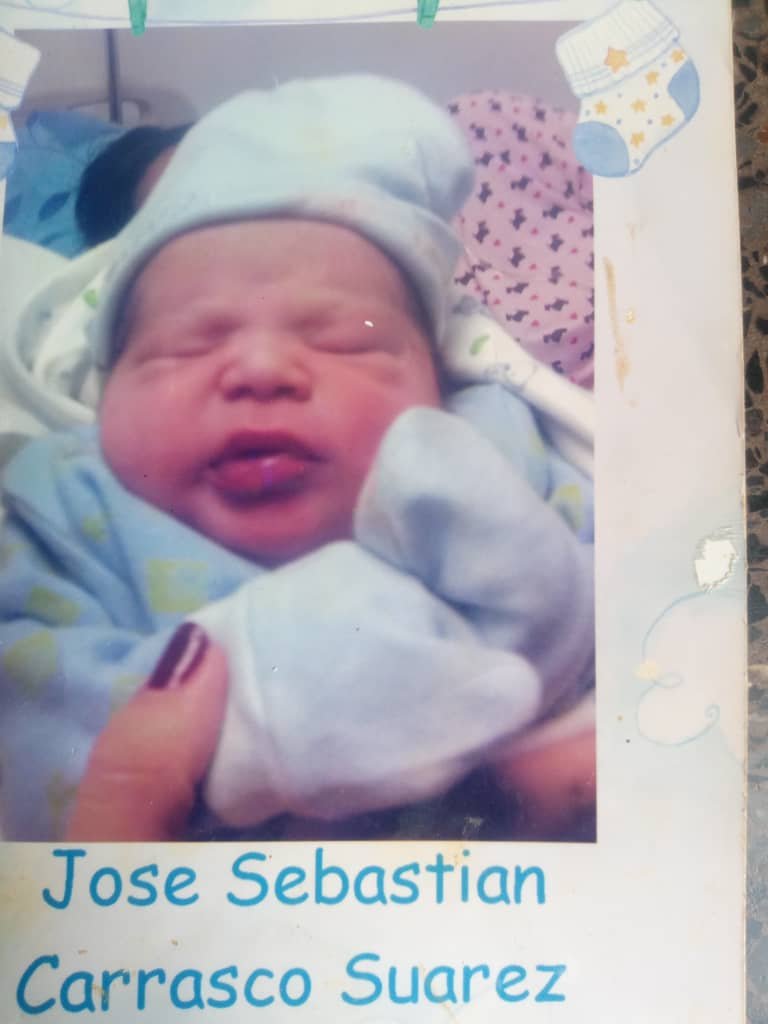 El día de su nacimiento ❤️
---
Tal día como hoy, 15/02/2011, fue el último contacto que tuve con mi hijo José Sebastián. Hoy desperté a eso de las 3 am, la misma hora, en que, ese día lo desperté, lo bañé con agua tibia,lo amamante, lo vesti.
Today, 02/15/2011, was the last contact I had with my son José Sebastián. Today I woke up at about 3 am, the same time I woke him up that day, bathed him with warm water, breastfed him, and dressed him.
---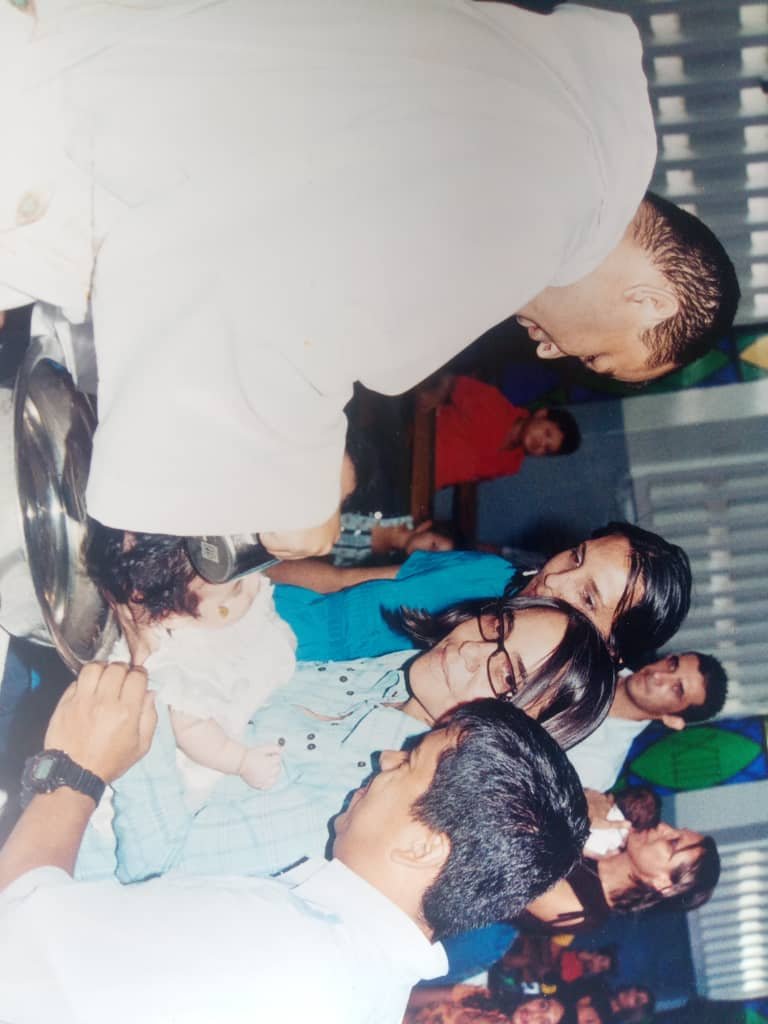 José Sebastián en su bautizo junto a mí ❤️ y su papá ❤️
---
Recordar esos instantes para mí inolvidables, haber sentido ese laso invisible que conecta al hijo con su madre vivir esa experiencia aunque fue muy dolorosa por su partida de este mundo. fue un regalo por el tiempo que estuvo con vida junto a mi. Hoy comunidad de hive quiero compartir un poquito de mi vivir y transitar por está vida.
To remember those unforgettable moments for me, to have felt that invisible link that connects the son with his mother, to live that experience even though it was very painful for her departure from this world, it was a gift for the time she was alive with me.
Today hive community I want to share a little bit of my life and my journey through this life.
---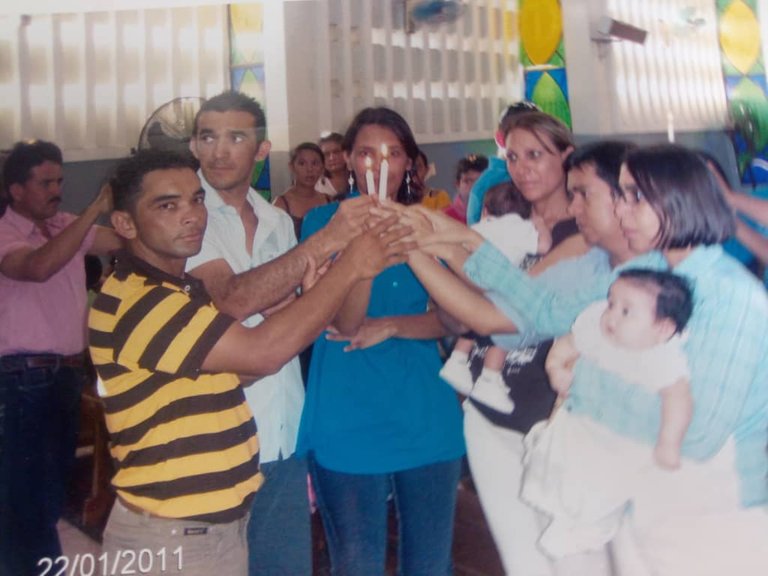 El brindis después de su bautizo
---
les cuento la historia mi hijo nacio con un problema cardiovascular, producto de esa afección congénita le iban a practicar una cirugía de preparación ventricular , debido al DX Trasposición de grandes vasos. Ese día se lo entregue primeramente a Dios, y luego al doctor, porque; Se trataba de una de las cardiopatías más complejas que se conoce en esa especialidad .pero aunque yo sabía los riesgos que corría, siempre guarde en mi corazón una inmensa esperanza de volverlo a tener en mis brazos.
I tell you the story my son was born with a cardiovascular problem, product of this congenital condition was going to practice a ventricular preparation surgery, due to the DX Transposition of large vessels. That day I gave him first to God, and then to the doctor, because it was one of the most complex cardiopathies known in that specialty, but although I knew the risks I was running, I always kept in my heart an immense hope of having him in my arms again.
la cirugía comenzó a las 7 Am y tardo más de 15 horas , esto me obligaba a controlarme y a ser paciente, para no desvoronarme en la incertidumbre. Aunque la comunicación con el cirujano cardiovascular era frecuente. El corazón de una madre sabe cuándo su hijo no está bien.
The surgery started at 7 am and took more than 15 hours, this forced me to control myself and be patient, so as not to lose myself in uncertainty. Although communication with the cardiovascular surgeon was frequent. A mother's heart knows when her child is not well.
Pero luego de mi hijo batallar por tantas horas y caer en paro varias veces y fallece a los 5 meses de edad a consecuencia de un paro al miocardio el día 16/02/2011 pasada la media noche y desde entonces. Me acompaña desde el cielo .Mi Ángel de mi corazón 💔
But after my son struggled for so many hours and fell into arrest several times and died at 5 months of age as a result of a myocardial arrest on 16/02/2011 after midnight and since then. He accompanies me from heaven, my Angel of my heart 💔.
---
Sentí la necesidad hoy de compartirles está historia.Gracias por leerme y seguiremos en contacto hasta una nueva oportunidad. Todas las fotos son de mi autoría y utilice el traductor deepl
I felt the need to share this story with you today, thank you for reading it and we will keep in touch until another opportunity.
All photos are my own and I used the deepl translator.
---
---