Not Your Keys, Not Your Crypto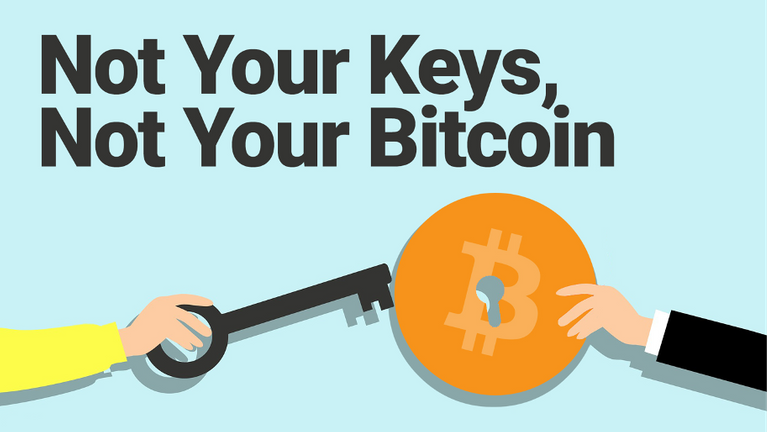 Hello reader, after last two articles about Private Keys topic, let's see another important point of view about this important topic. If you missed last 2 articles, here below you can find them:
-What Are Private Keys
-How Should You Store Private Keys
The slogan "Not Your Keys, Not Your Coins" (or "Not Your Keys, Not Your Crypto"), means that if you do not have full possession of the keys (passwords and seed phrase) to your wallet you do not really own your cryptocurrencies.
In other words, if you store your cryptocurrencies on a centralized exchange-or any third-party custodial service-they are essentially not yours. The worst-case scenarios are that of a hacker who could breach the exchange (or even go out of business), or a regulator who could freeze all the funds on it. You might then think that the best alternative is to hold your assets in a hardware wallet (like Ledger) or hot wallet (like MetaMask), of which you have full and absolute control.
"How can exchanges stop you from withdrawing your own assets when the whole point of crypto is to give power to normal people?"
This obviously comes after Binance temporarily paused withdrawals and Celsius completely stopped them.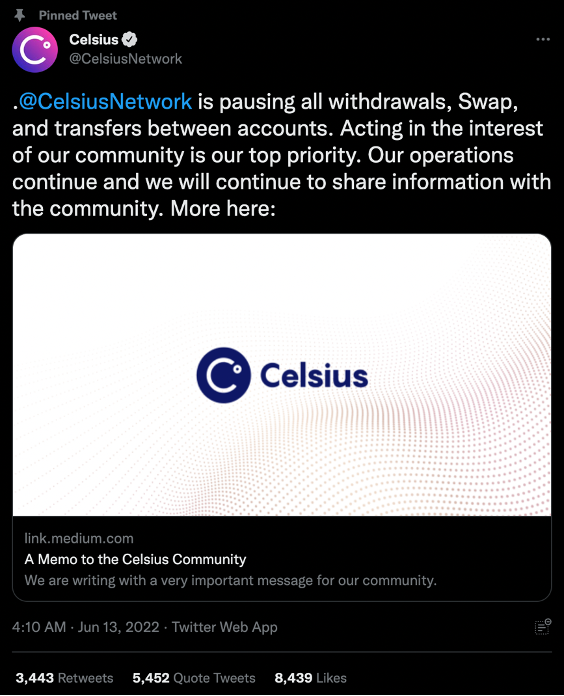 You can start following my posts on Twitter too at this profile: https://twitter.com/MicheleZilocchi
Why is this happening? Doesn't it defeat the purpose of crypto?
"Not your keys, not your crypto"
This is the biggest problem with centralized exchanges. When you buy crypto on a centralized exchange like Binance, FTX, KuCoin or Coinbase, they are in control of your assets, not you!
Why? They hold your private keys. So, centralized platforms like Celsius and Binance can limit or stop your withdrawals (as we've seen).
What can you do?
Get your cryptocurrency from a centralized exchange and store it in a decentralized ledger or cold wallet. "Self-custody" of your crypto means having your private key, having your private key gives you full control over your assets.
The proper storage of private keys has become a major issue in recent times. According to a 2017 Chainalysis study, between 30% and 50% of all Bitcoin will likely be lost and no longer be in circulation due to users losing their private keys.
In summary, you have to choose who you trust:
-If you trust an exchange, you delegate key custody to it. You must then carefully assess the soundness of the platform in question, analyzing the team and growth plans.
-If you trust your memory and cognitive abilities, delegate this to yourself. In this case you need to store the seed phrase in a safe place (preferably several different places), and certainly not inside Internet-connected devices.
In both cases there are advantages and disadvantages, it is up to you to choose.
---
---