Visiting the national archaeological museum of Brüning, Peru (Eng-Esp)
Hello to all my traveler friends of the world! Today I come to share a walk through the national museum of Brünig in Lambayeque - Peru, one of the places you have to visit if you are in this area. We will also visit a traditional candy factory and the historic center of the city. Come with me!
Hola a todos mis amigos viajeros del mundo! Hoy vengo a compartir un paseo por el museo nacional de Brünig en Lambayeque - Perú, uno de los lugares que tienes que visitar si estás por esta zona. Además visitaremos una fábrica de dulces tradicionales y el casco histórico de la ciudad. Acompañenme!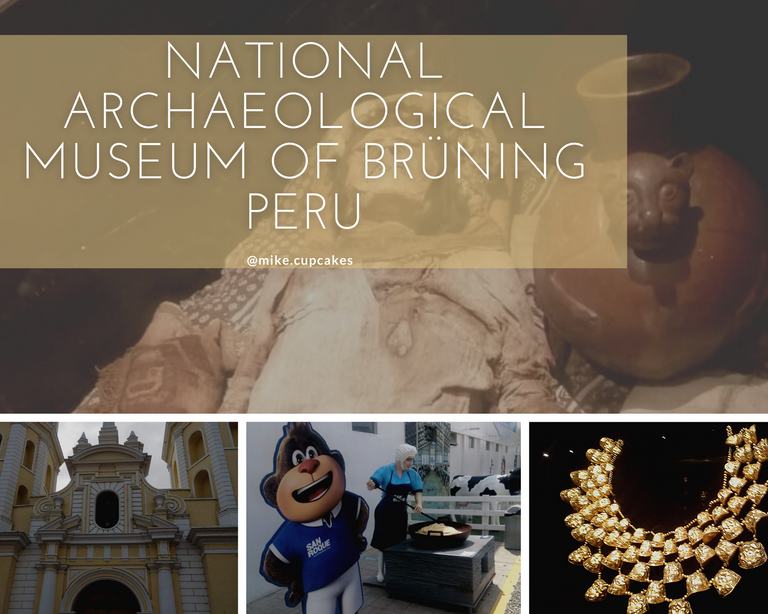 The Brüning National Archaeological Museum was founded as a project 100 years ago thanks to the research of Enrique Brüning. When we arrive at this important Peruvian museum we are welcomed by a modern building, although it was built in 1966.
El museo arqueológico nacional de Brüning, fue fundado como proyecto hace 100 años gracias a las investigaciones de Enrique Brüning. Al llegar a este importante museo peruano nos recibe un edificio moderno, aunque fue construido en 1966.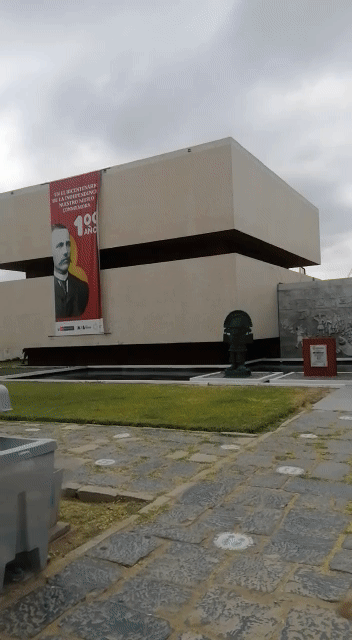 [//]:# (!pinmapple -6.704310 lat -79.903811 long Museo arqueológico nacional de Brüning d3scr)
This incredible place has 3 exhibition halls and a collection of more than 1400 archaeological pieces.
Este increíble lugar cuenta con 3 salas de exhibición y su colección es de más de 1400 piezas arqueológicas.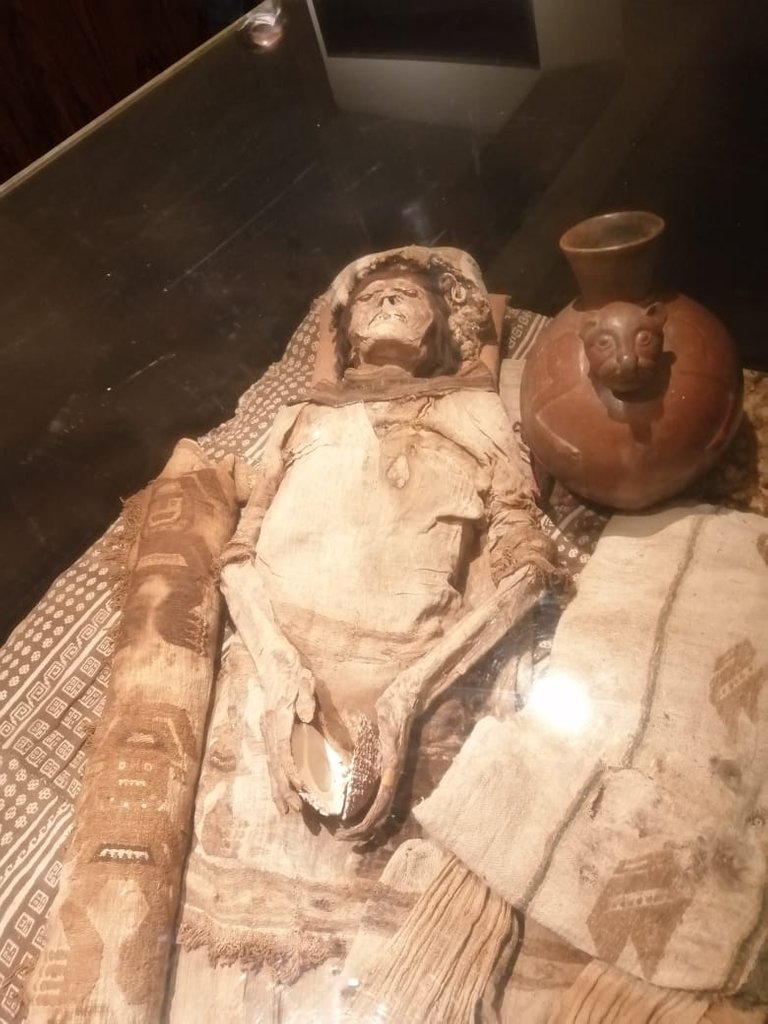 One of the best preserved mummies in the Mummy collection.
Una de las momias mejor conservadas de la colección de Momias.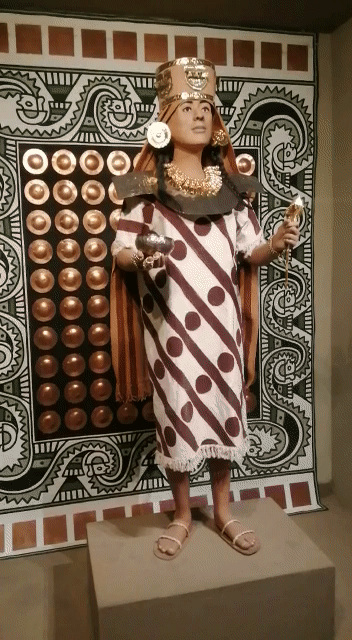 The museum exhibits the cultures of the first civilizations of Peru in the VII century after Christ.
Gold samples and objects built for hunting, fishing and agriculture.
El museo expone las culturas de las primeras civilizaciónes del Perú en los siglos VII despues de cristo.
Las muestras de Oro y objetos construidos para la caza, la pesca y la Agricultura.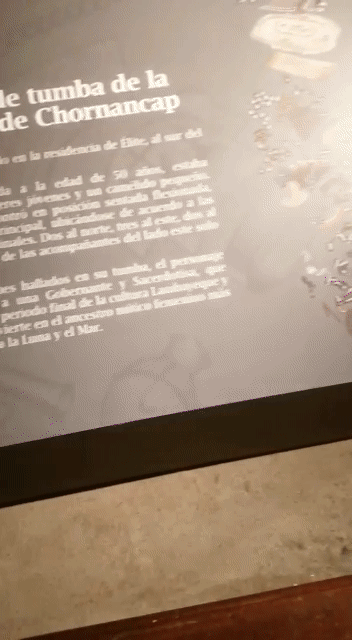 In its rooms the cultural sequence is explained with more than 300 pieces of ceramics, metal and some photographs.
En su salas se explica la secuencia cultural con más De 300 piezas de cerámica, metal y algunas fotografías.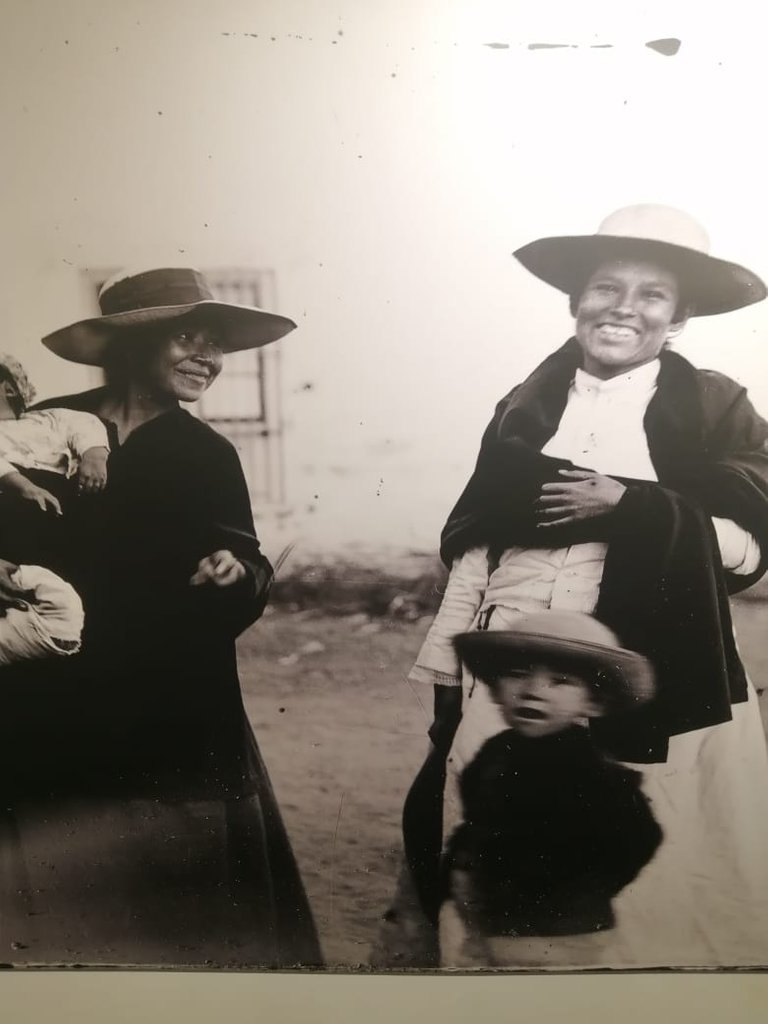 Photo of the contemporary civilization of Peru.
Foto de la civilización contemporánea de Perú.

One of the most impressive pieces in this museum was this skeleton, which is said to be more than 10,000 years old.
Una de las piezas más impactantes de este museo fue este esqueleto, que según dicen puede tener más de 10mil años.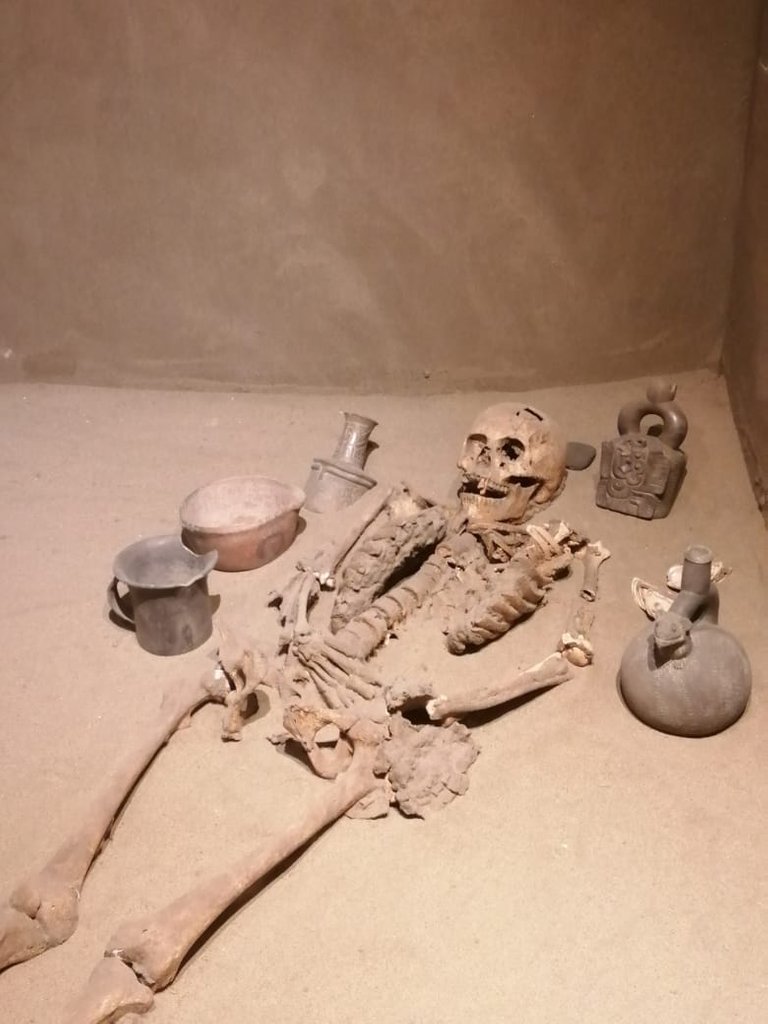 This is the official website of the museum to check visiting hours and admission prices.
Esta es la página oficial del museo para consultar horarios de visita y precios de la entrada.

After the great 3-hour tour of the museum, we went to visit the traditional candy factory of the city. This is the San Roque factory, where they make the famous King Kong dessert.
Después del grandioso recorrido de 3 horas por el museo, fuimos a conocer la fábrica de dulces tradicionales de la ciudad. Se trata de la fábrica San Roque, donde elaboran el famoso postre King Kong.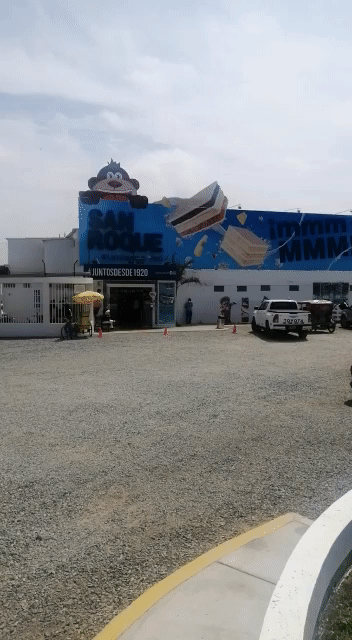 This dessert consists of a layer of manjar blanco or arequipa, 2 layers of crunchy cookies and a layer of various flavors, depending on the location of the factory. It can be fruit, peanut or jam.
Este postre consiste en una capa de manjar blanco o arequipa, 2 capaz de galleta crocante y una capa de sabores variados, según la ubicación de la fábrica Puede ser de frutas, de maní y de mermeladas.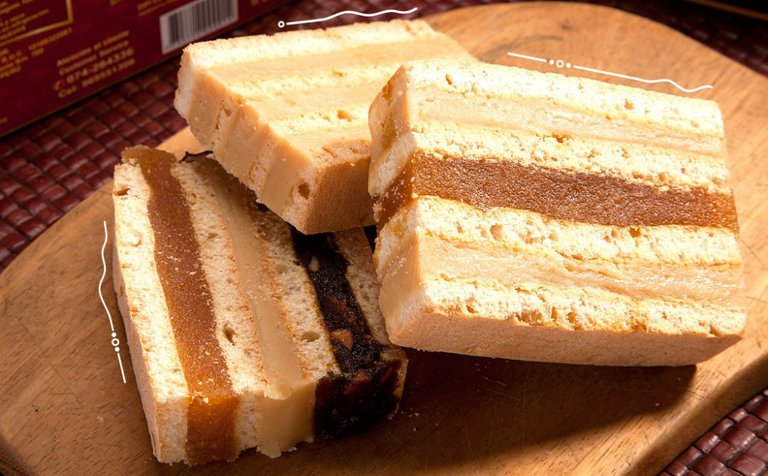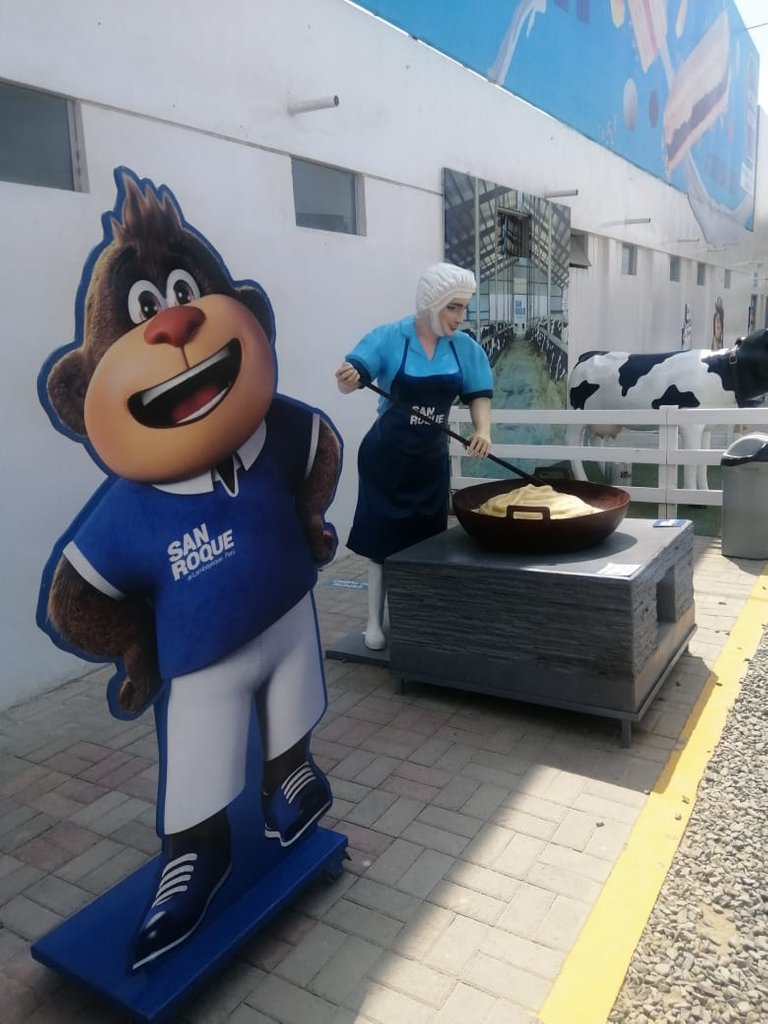 We also toured the historic center of the city of Lambayeque, visited its church and its square.
También recorrimos el casco histórico de la ciudad de Lambayeque, conocimos su iglesia y su plaza.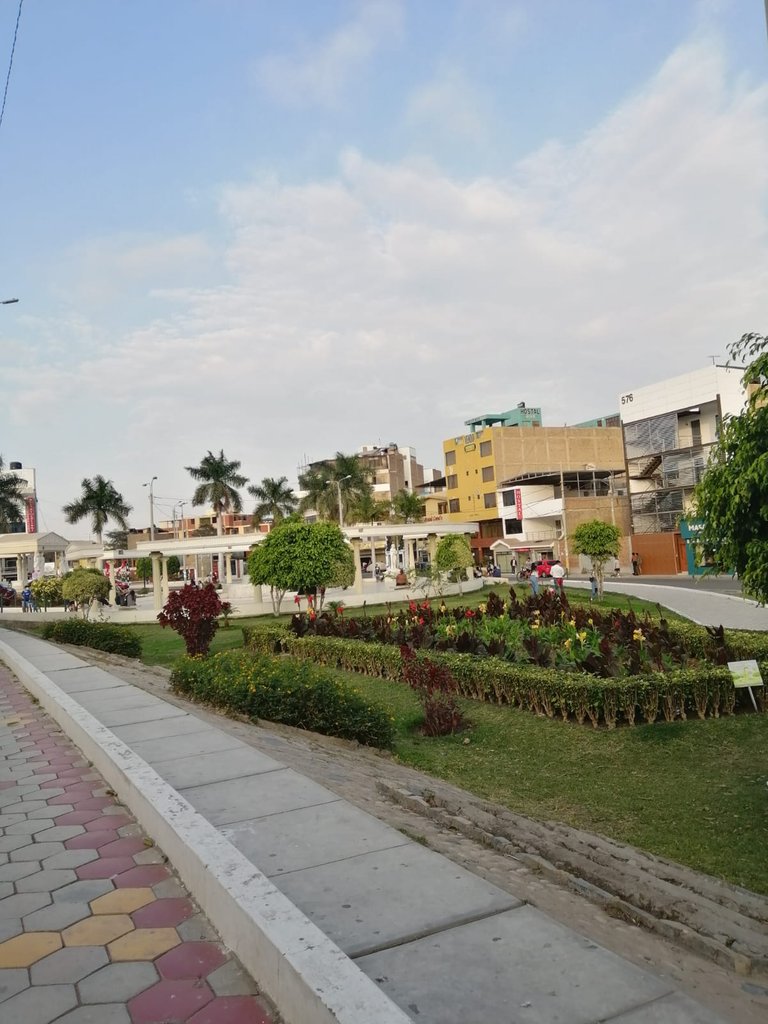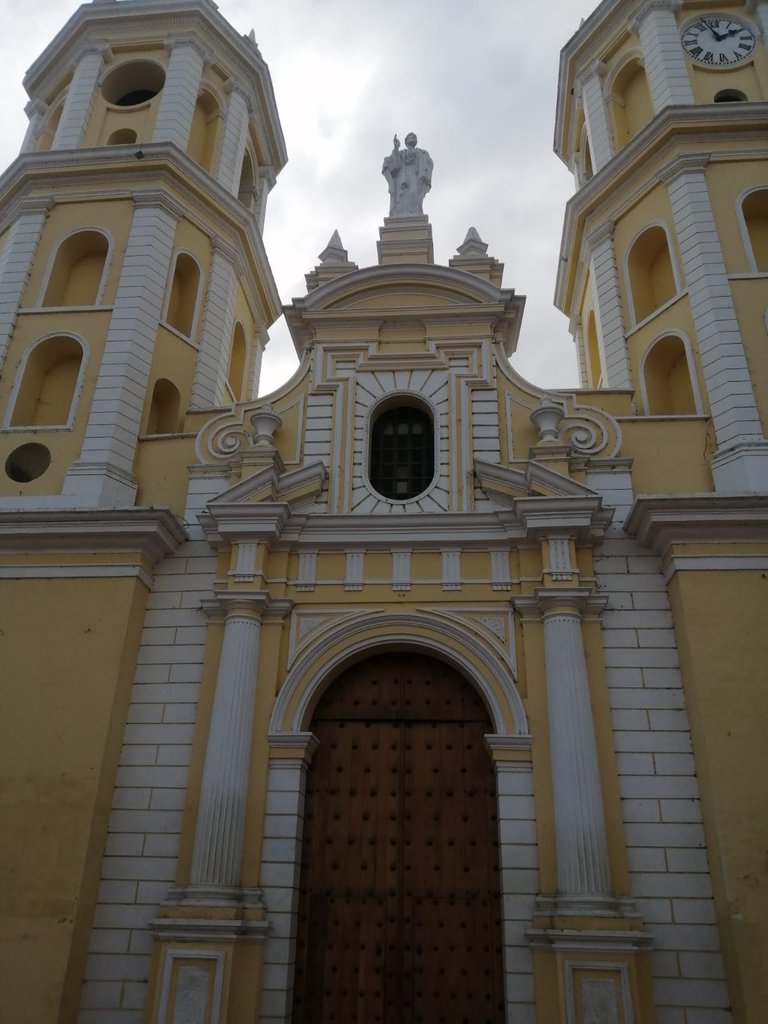 I hope you like this nice tour of the city of Lambayeque and if you have the opportunity do not hesitate to visit it. Leave your comments if you have been here?
Until the next trip, greetings!
Espero que les guste este bonito recorrido por la ciudad de Lambayeque y si tienen la oportunidad no duden en visitarla. Deja tus comentarios si has estado aquí?
Hasta el próximo viaje, saludos!
---


Post of my authorship. Photos taken of my work with my phone Huawei Psmart 2019.
Recursors used: Lighroom // video inshot // CANVA /// EZGIF.COM
Translated with Deepl.com
All Rights Reserved || © @mike.cupcakes 2021.
_
Post de mi autoría. Fotos tomadas a mis trabajos con mi teléfono Huawei Psmart 2019.
Recursors usados: Lighroom // video inshot//CANVA /// EZGIF.COM
Traducido con Deepl.com
Todos los Derechos Reservados || © @mike.cupcakes 2021.
Social Networking // Redes Sociales


Facebook


Instagram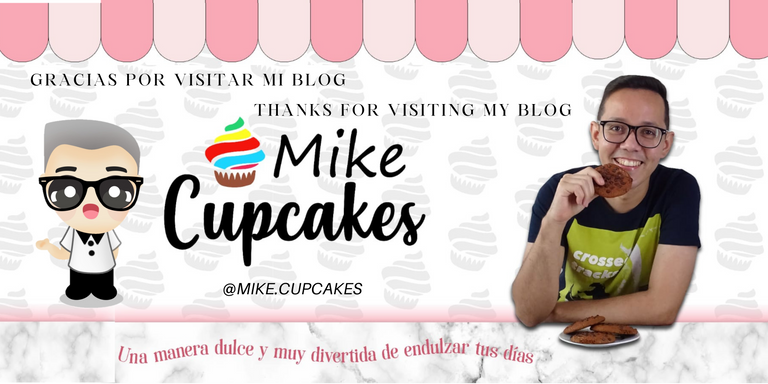 ---
---