Una tortita con suerte (Esp-Eng)
Un día teníamos un pedido de una clienta habitual para su pequeña hija, el tema era la película Harly Queen.Todo el diseño estaba perfecto y ya estaba listo para entregar.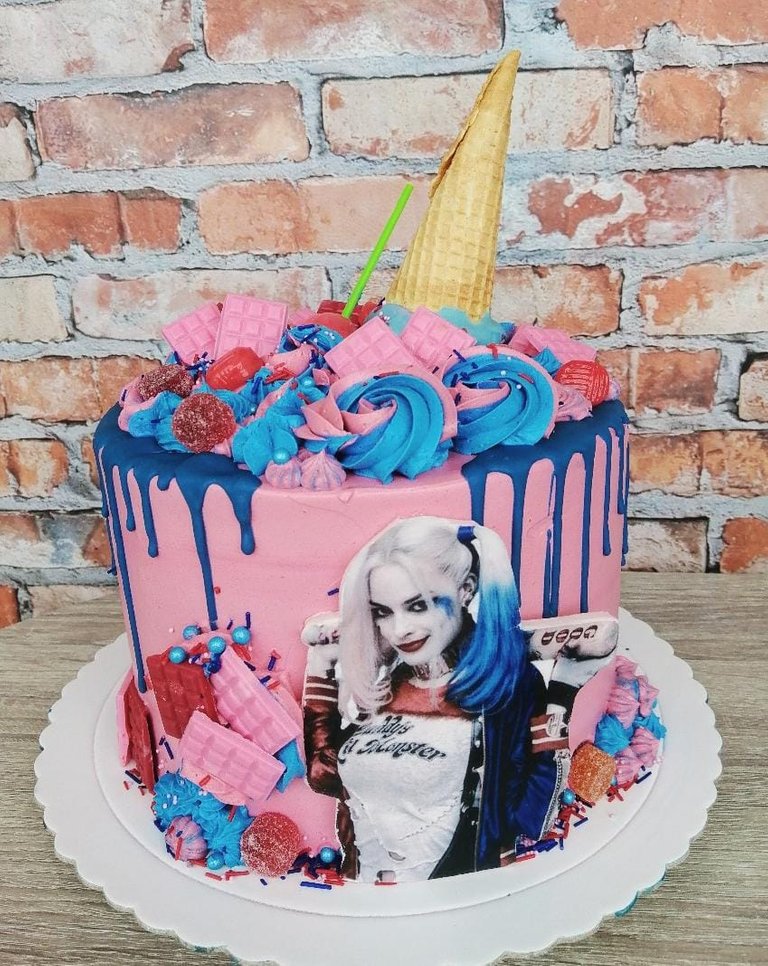 Foto original de la torta de Harly Queen tomada ese día antes de salir del taller.
Por lo general nuestros delivery son en auto, ya que en motocicleta se hace complicado para cargar nuestras cajas. Sin embargo la clienta envió su compañía "de confianza" de delivery que solo manejaba motocicletas.
Le indicamos que ya no sería responsabilidad de la tienda la manera de llegar de la torta a su destino y la clienta estuvo de acuerdo.
Justo en el momento en que llegó su motocicleta, en hacedor de lluvia decidió bendecirnos con preciadas gotas refrescantes y empezó a llover. Lo curioso es que no estamos en una zona de lluvia y estábamos en pleno verano, así que jamás podré explicar qué fue lo que pasó.
El chico insistio en llevarse la torta. Entonces como empresario precavido, decidí tomar una foto de la torta y de cómo se vería dentro de la caja. Se las envié a la clienta para que viera que no era nuestra responsabilidad Y el chico se fue.
Todos en la tienda nos quedamos muy preocupados. Me asomé a la ventana para ver la caja de la tortita bajo la lluvia que cada vez era más fuerte. El chico se dio cuenta que era imposible movilizarse y se detuvo a solo una cuadras de nuestro taller a esperar que la lluvia pasara.
Podía verlo debajo de un toldo de la panadería, con cara de angustia caminar de un lado a otro, mientras el tiempo pasaba y pasaba. Terminó entregando la tortita 45 minutos tarde, pero afortunadamente sana y salva. Definitivamente fue una tortita con suerte.
---

English version
A lucky little cake
One day we had an order from a regular customer for her little daughter, the theme was the movie Harly Queen.The whole design was perfect and ready to deliver.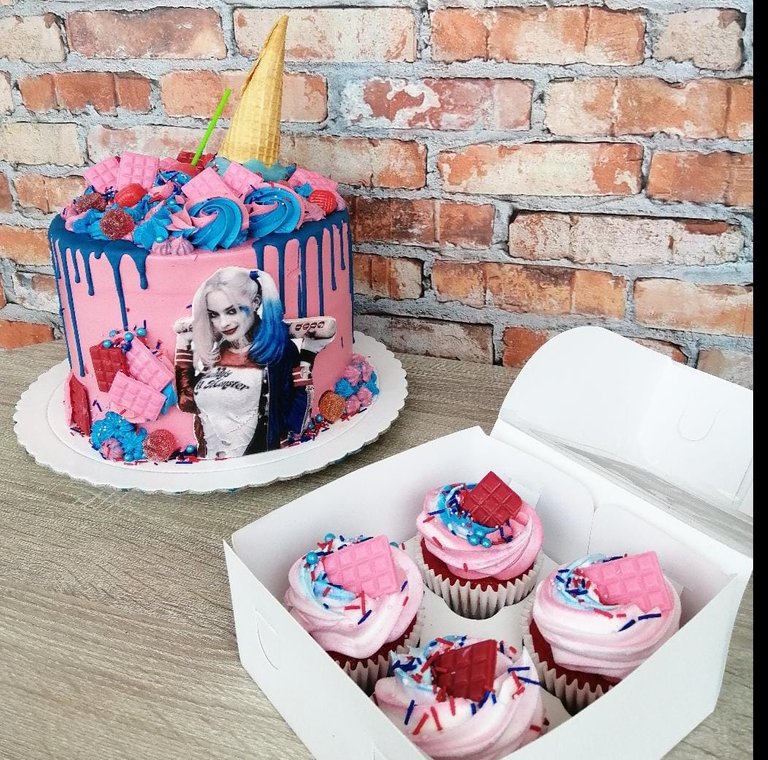 Original photo of Harly Queen's cake taken that day before leaving the workshop.

Usually our deliveries are by car, since by motorcycle it becomes complicated to load our boxes. However the customer sent her "trusted " delivery company that only handled motorcycles.
We told her that it would no longer be the store's responsibility to get the cake to its destination and the customer agreed.
Just as her motorcycle arrived, the rainmaker decided to bless us with precious refreshing drops and it started to rain. The funny thing is that we are not in a rainy area and we were in the middle of summer, so I will never be able to explain what happened.
The boy insisted on taking the cake. So as a cautious businessman, I decided to take a picture of the cake and what it would look like inside the box. I sent them to the customer so she could see that it was not our responsibility AND the boy left.
Everyone in the store was very concerned. I looked out the window to see the pancake box in the rain that was getting heavier and heavier. The boy realized that it was impossible to move and stopped just a block away from our shop to wait for the rain to pass.
I could see him under an awning of the bakery, with an anguished face walking from one side to the other, while the time passed and passed. He ended up delivering the pancake 45 minutes late, but fortunately safe and sound. It was definitely a lucky pancake.
---


Post of my authorship. Photos taken of my work with my phone Huawei Psmart 2019.
Recursors used: Lighroom //
Translated with Deepl.com
All Rights Reserved || © @mike.cupcakes 2021.
_
Post de mi autoría. Fotos tomadas a mis trabajos con mi teléfono Huawei Psmart 2019.
Recursors usados: Lighroom//
Traducido con Deepl.com
Todos los Derechos Reservados || © @mike.cupcakes 2021.
Social Networking // Redes Sociales


Facebook


Instagram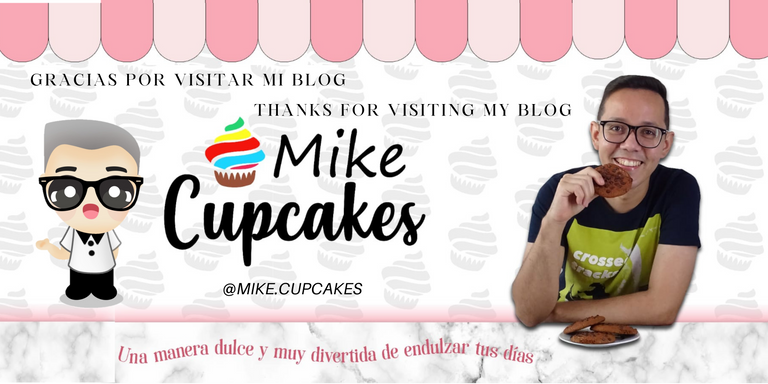 ---
---