Receta para crear un hada / Relato (Esp-Eng)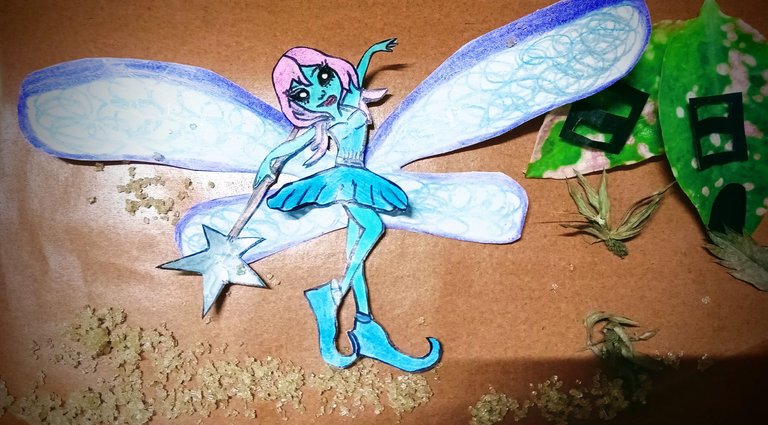 Anita es mi nieta de 5 años, es muy curiosa y todo quiere saberlo. Hace unos días mi hija me la dejó en la tarde después de clase mientras ella hacía unos trámites en el banco. Me encanta tenerla en casa, todo se llena de alegría y de color.
Después de que merendamos unos emparedados que nos trajo la abuela, me dijo que quería leer. Anita es mi única nieta, así que me gusta consentirla.
Entramos a la biblioteca de la casa y nos sentamos en la alfombra. Rápidamente me trajo un bello libro de cuentos de hadas que le leía a su madre cuando tenía su edad. La miro mientras pienso que el tiempo pasa volando.
Cuando terminé de leer el cuento, me miró Y me preguntó
-Abuelo ¿Cuál es la receta para hacer un hada?-
-Jajajaja- no puede contener la risa y mientras la cargaba entre mis brazos camino a la cocina le dije:
-Mi niña, soy pastelero... Si alguien sabe de recetas soy yo-
Nos pusimos los delantales y manos a la obra.
-Abuelo ¿necesitamos algodón de azúcar?- me dijo muy emocionada mi pequeña.
-Si preciosa, para su cabello rosa y dulce- le dije afirmando su elección.
-¿Podemos ponerle caramelo y malvaviscos?- continuó Anita con su selección de ingredientes.
-Claro que sí mi niña, esas serán las alas- y sonreíamos como si conspiráramos.
-Por aquí tenemos espinaca y zanahorias, ¿servirán?- decía ella mientras parecía asaltar el refrigerador.
-Podemos usar las verduras para su piel, así será fuerte y saludable- La animé para recordarle la importancia de las verduras.
-No podemos olvidar su casita abuelo, debe ser una casa pequeña de hojas y troncos, voy al jardín para traer lo necesario-
y con una marcha enérgica fue y regresó rápidamente con una casa diminuta para el hada.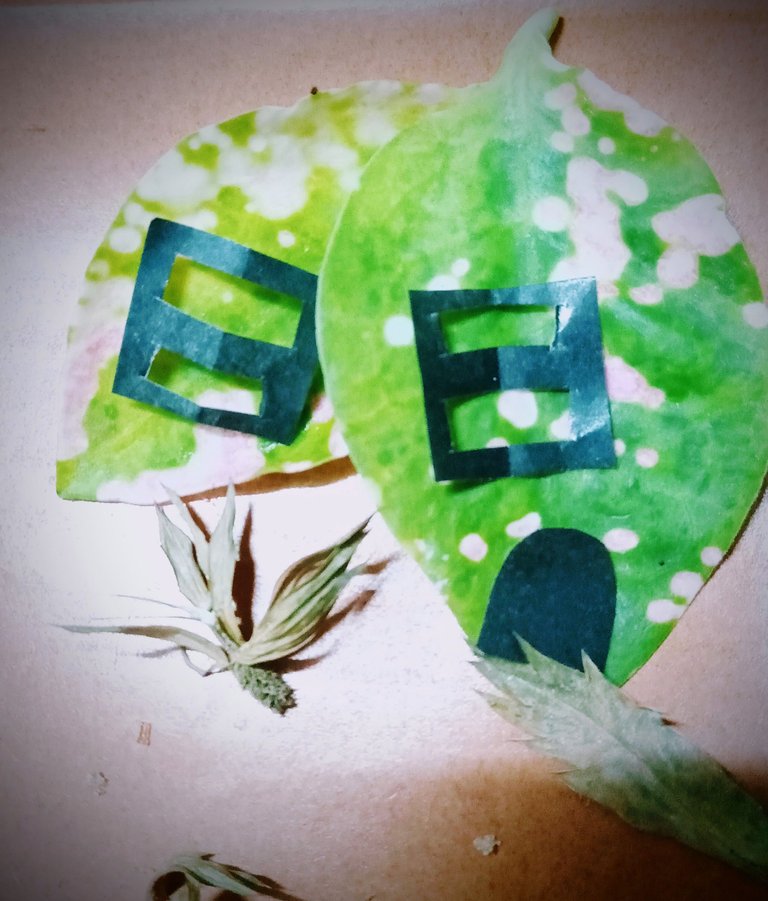 ---
-No olvidemos el azúcar, será el polvo de hada que le permita volar- me dijo mientras ponía azúcar morena por todo el rededor de su hada. Ya teníamos su pequeña casa ahora faltaba el hada así que entre caramelo, malvavisco, algodón de azúcar y verduras hicimos nuestra hermosa hada.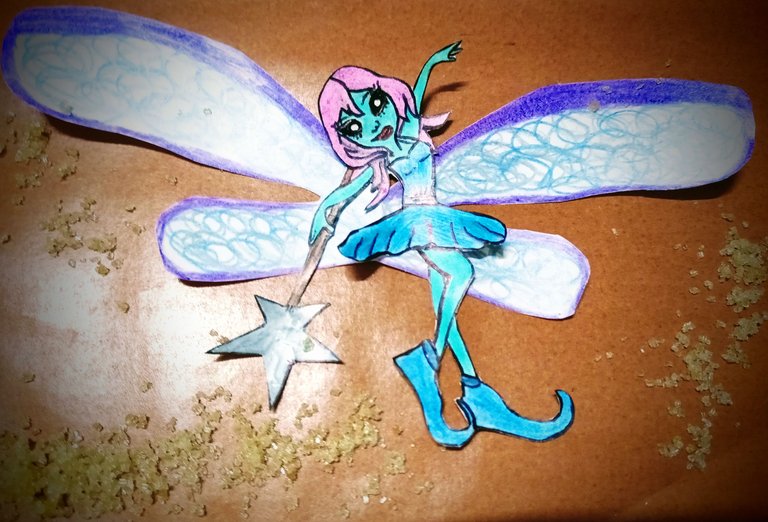 -Es hermosa abuelo, estoy feliz por nuestro trabajo- dijo Anita mientras saltaba de alegría. -Pero nos falto darle una habilidad, abuelo, algo que la haga especial como un hada de arcoíris, que son las encargadas de darle color al rocío o un hada de la primavera o tal vez un hada del agua-
Me acerqué a ella y susurrando le dije:
-Tengo algo mejor para tu preciosa hada, será un hada del propósito. Tu hada te acompañará en el largo camino de la vida y te guiará para que tomes las decisiones correctas y encuentres tu propósito en la vida. Así, mi pequeña, crecerás siendo una gran mujer luchadora, emprendedora y con la meta de dejar una huella en este mundo-
Anita saltó a mis brazos y dándome las gracias se fue al jardín a jugar con su nueva amiga. Tal vez ahora no lo entienda pero al crecer recordará al hada del propósito y tomará el camino correcto en la vida.
---

Esta es mi entrada al concurso Create Your Fairy | Challenge de @snoo , para crear mi hada me basé en en mi cuento y utilicé papel reciclado, crayones de madera y azúcar de repostería, también utilicé hojas que encontré en el jardín para hacer su casa y cartulina de color negro para las ventanas y la puerta. Me gustaría invitar a participar a @chacald.dcymt. Espero que les guste mi cuento, gracias por visitar mi blog. Saludos!
| | |
| --- | --- |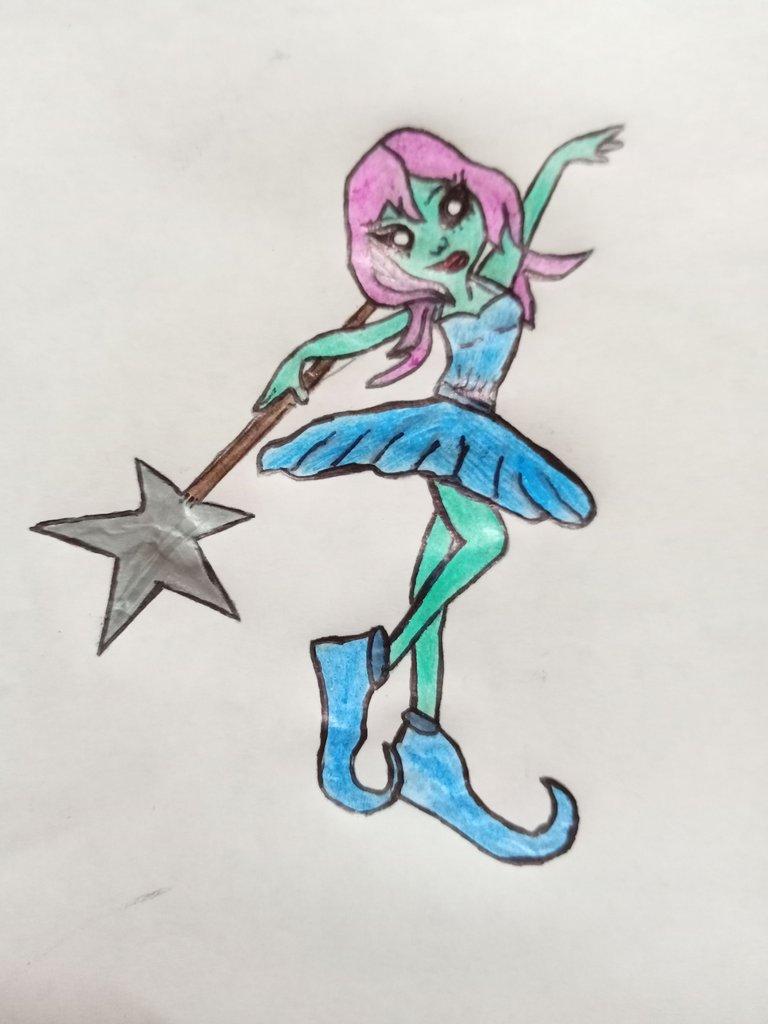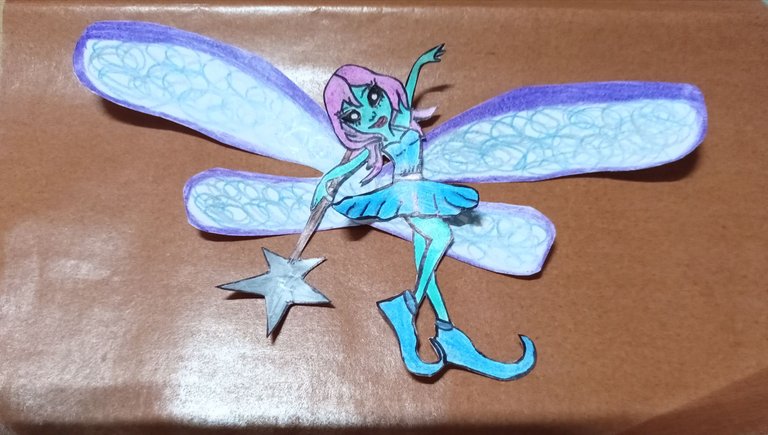 English version
Recipe to create a fairy
Anita is my 5 year old granddaughter, she is very curious and wants to know everything. A few days ago my daughter left her with me in the afternoon after school while she was doing some paperwork at the bank. I love having her at home, everything is full of joy and color.
After we had some sandwiches that grandma brought us, she told me she wanted to read. Anita is my only granddaughter, so I like to spoil her.
We went into the home library and sat on the rug. She quickly brought me a beautiful book of fairy tales that she used to read to her mother when she was her age. I look at it while thinking that time is flying by.
When I finished reading the story, she looked at me and asked me
*-Grandpa, what's the recipe for making a fairy?
-Hahahaha- she can't hold back the laughter and as I carried her in my arms on my way to the kitchen I said to her:
-My child, I am a baker.... If anyone knows recipes it's me-
We put on our aprons and got down to work.
*-Grandpa, do we need cotton candy?" my little girl said excitedly.
*-Yes, precious, for her pink and sweet hair," I said affirming her choice.
*-Can we put caramel and marshmallows in it? continued Anita with her selection of ingredients.
Of course we can, my girl, those will be the wings and we smiled as if we were conspiring.
-over here we have spinach and carrots, will they work? she said as she seemed to raid the refrigerator.
-We can use the vegetables for his skin, so he will be strong and healthy I encouraged her to remind her of the importance of vegetables.
-We can't forget your little house grandpa, it must be a small house of leaves and logs, I'm going to the garden to get the necessary-
and with a brisk walk he went and quickly returned with a tiny house for the fairy.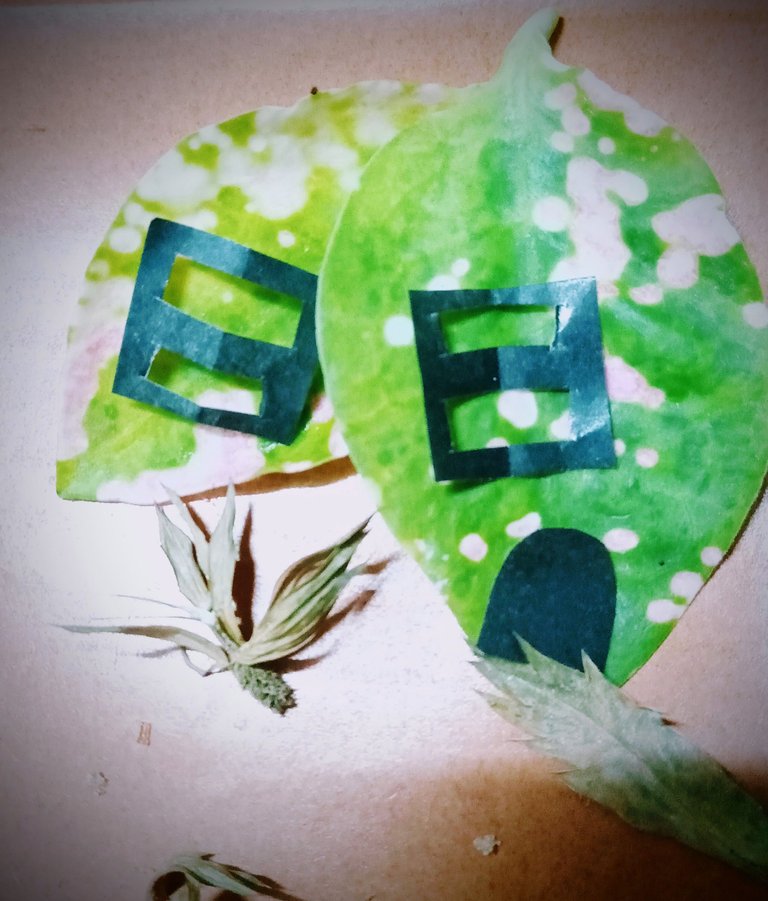 ---
-Don't forget the sugar, it will be the fairy dust that will allow her to fly- she told me while she was putting brown sugar all around her fairy. We already had her little house, now the fairy was missing, so between candy, marshmallow, cotton candy and vegetables we made our beautiful fairy.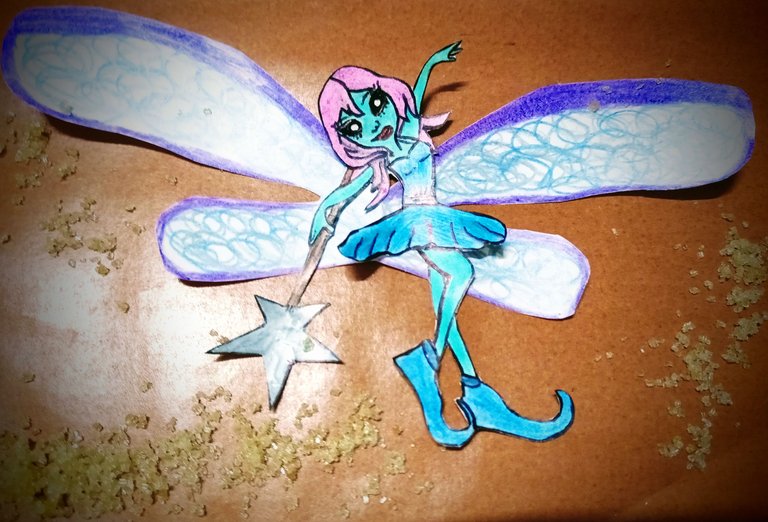 -It's beautiful grandpa, I'm happy for our work," said Anita as she jumped for joy. -But we didn't give her a skill, grandpa, something that makes her special like a rainbow fairy, who is in charge of giving color to the dew or a spring fairy or maybe a water fairy-.
I approached her and whispering I said:
-I have something better for your precious fairy, it will be a fairy of purpose. Your fairy will accompany you on the long road of life and guide you to make the right choices and find your purpose in life. So, my little girl, you will grow up to be a great woman, a fighter, an entrepreneur, and with the goal of leaving a mark in this world-.
Anita jumped into my arms and thanked me and went to the garden to play with her new friend. She may not understand now but as she grows up she will remember the purpose fairy and take the right path in life.
---

This is my entry to @snoo's Create Your Fairy | Challenge contest , to create my fairy I based on my story and used recycled paper, wood crayons and confectioners sugar, I also used leaves I found in the garden to make her house and black colored cardboard for the windows and door. I would like to invite @chacald.dcymt to participate. I hope you like my story, thanks for visiting my blog. Regards!


Post of my authorship. Photos taken of my work with my phone Huawei Psmart 2019.
Recursors used: Lighroom // InShot
Translated with Deepl.com
All Rights Reserved || © @mike.cupcakes 2021.
_
Post de mi autoría. Fotos tomadas a mis trabajos con mi teléfono Huawei Psmart 2019.
Recursors usados: Lighroom // InShot
Traducido con Deepl.com
Todos los Derechos Reservados || © @mike.cupcakes 2021.
** Social Networking // Redes Sociales**


Facebook


Instagram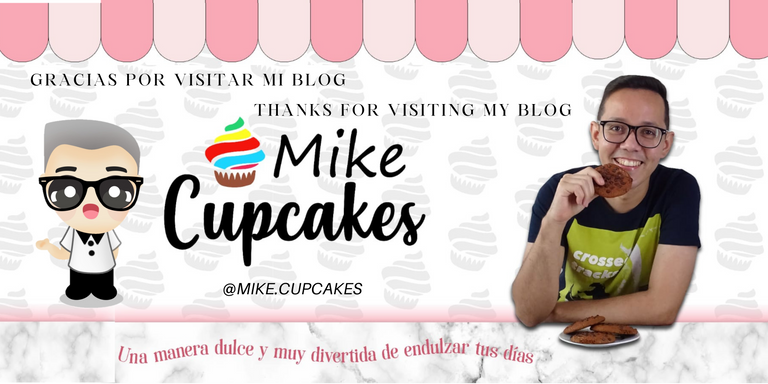 ---
---