Mummies in chocolate popsicles | Recipe (Eng-Esp)
Hello to all my baking friends! Happy Halloween to all, to celebrate it I want to share with you this great recipe for:
Mummies in chocolate popsicles.
Hola a todos mis amigos reposteros! Feliz Halloween para todos, para celebrarlo quiero compartir con ustedes esta grandiosa receta de:

Momias en paletas de chocolate.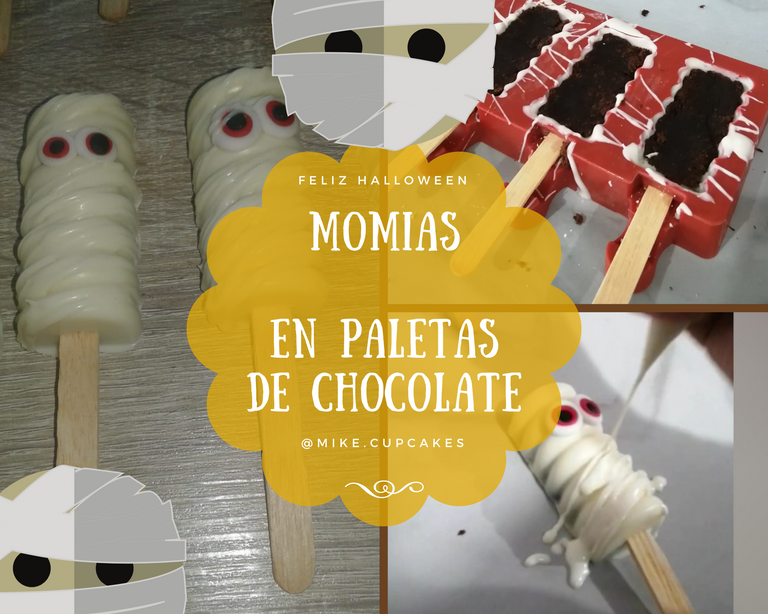 For the preparation of these delicious popsicles we will need:
-100gr of white chocolate
-Red, white and black fondant
Para esta la preparación de estas deliciosas paletas necesitaremos:

-100gr de chocolate blanco
-Fondant rojos, blanco y negro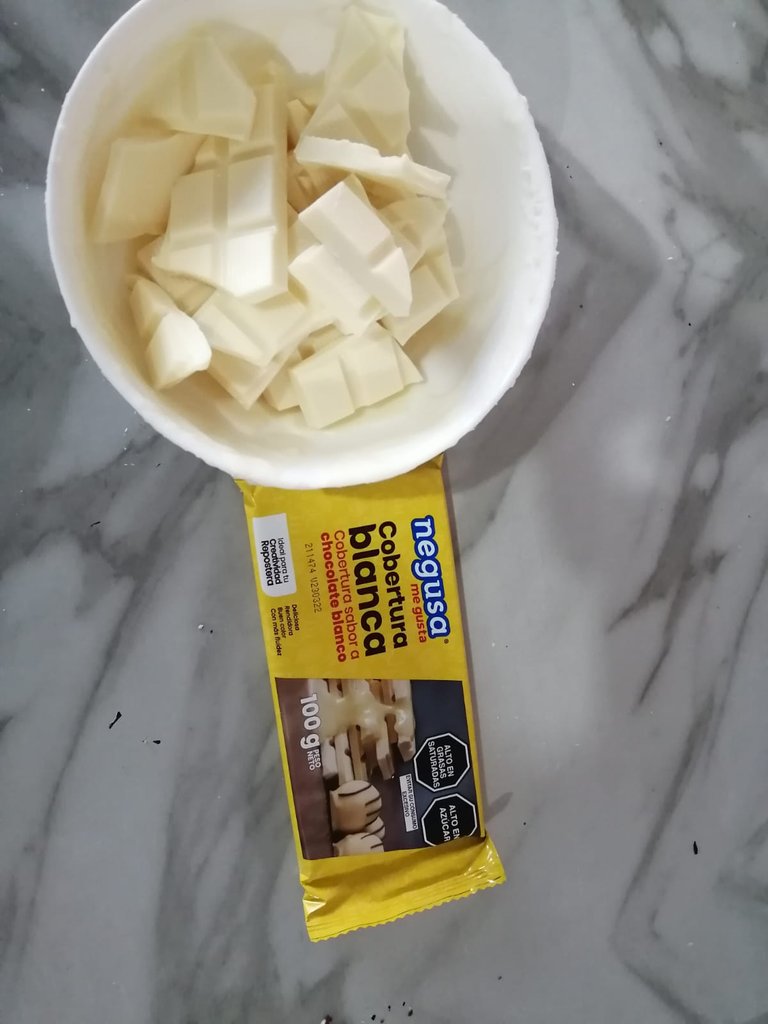 Melt the chocolate in the microwave for 30-second intervals until it is perfectly melted.
-Derretimos el chocolate en microondas por intervalos de 30 segundos hasta q se derrita perfectamente.
-Carefully fill the bottom of the special paddle molds, which are made of silicone so that they do not stick.
-Rellenamos con mucho cuidado el fondo de los moldes especiales para paleta, que son de silicona para que no se peguen.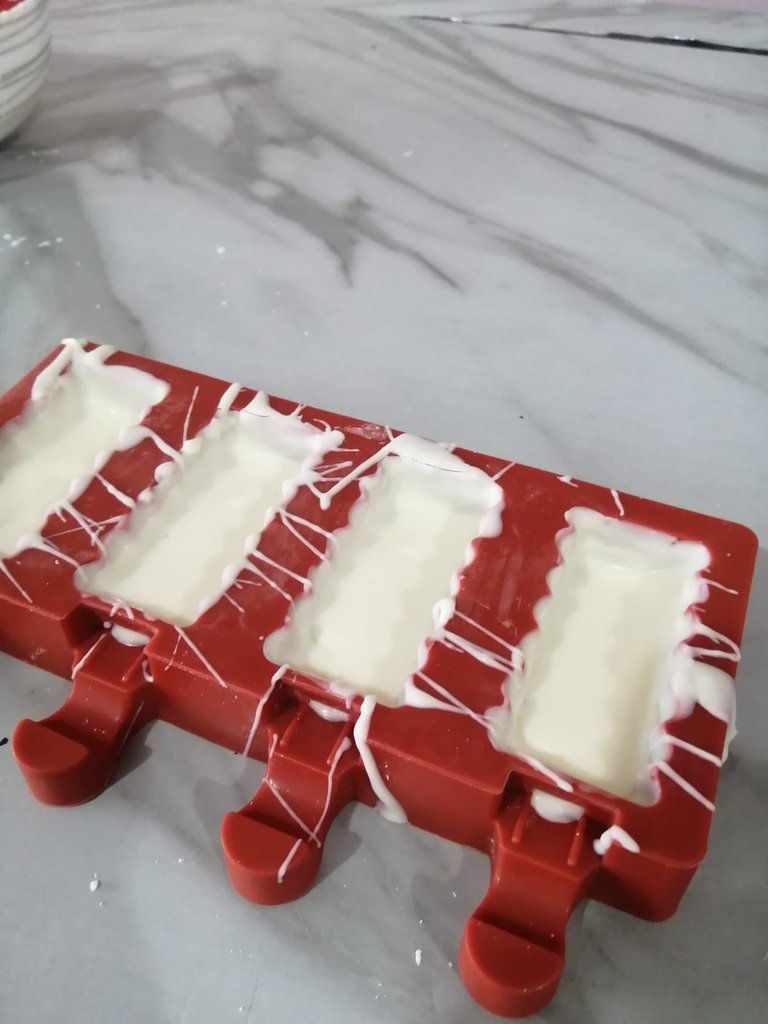 -Let cool to room temperature and when the chocolate hardens put sticks to hold the paddle.
-Dejamos enfriar a temperatura ambiente y cuando el chocolate se endurece ponemos palitos para sostener la paleta.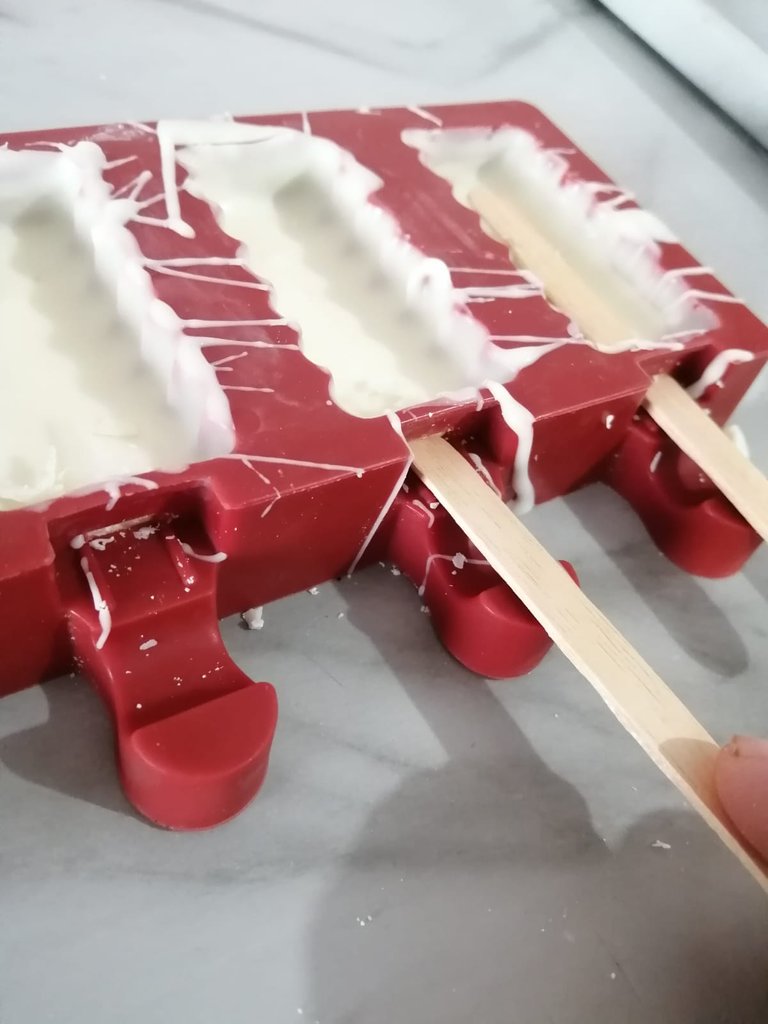 -Then fill with truffle, cookie crumbs, peanuts or the filling of your choice.
-Después rellenamos con trufa, restos de galleta, maní o el relleno de su preferencia.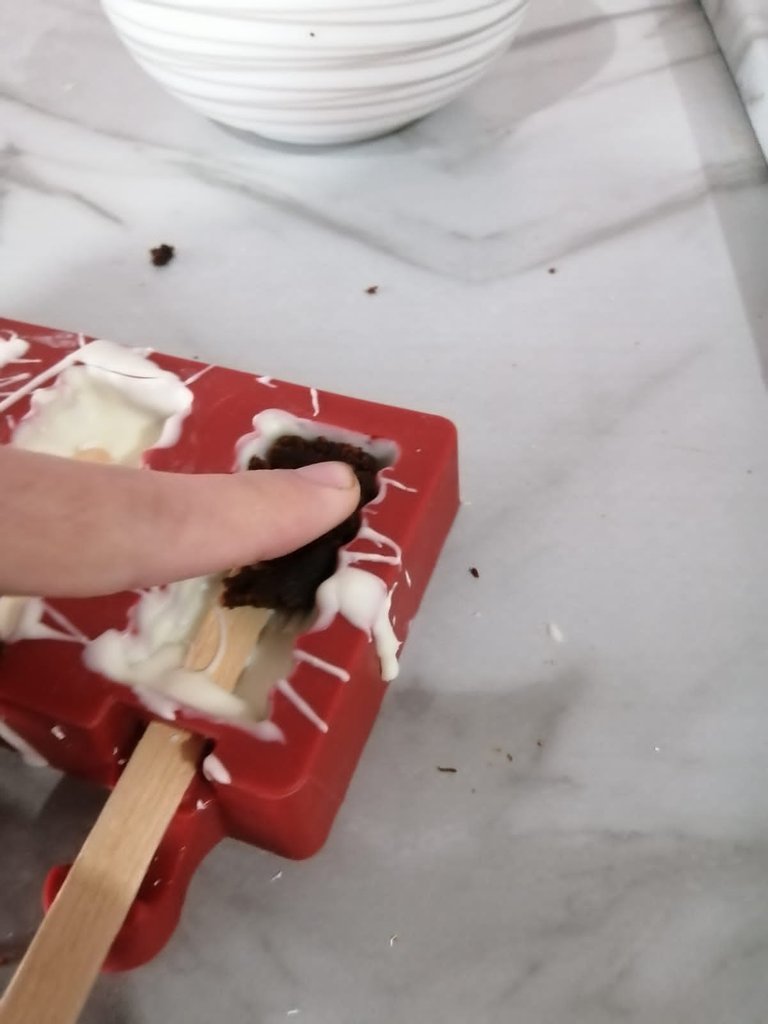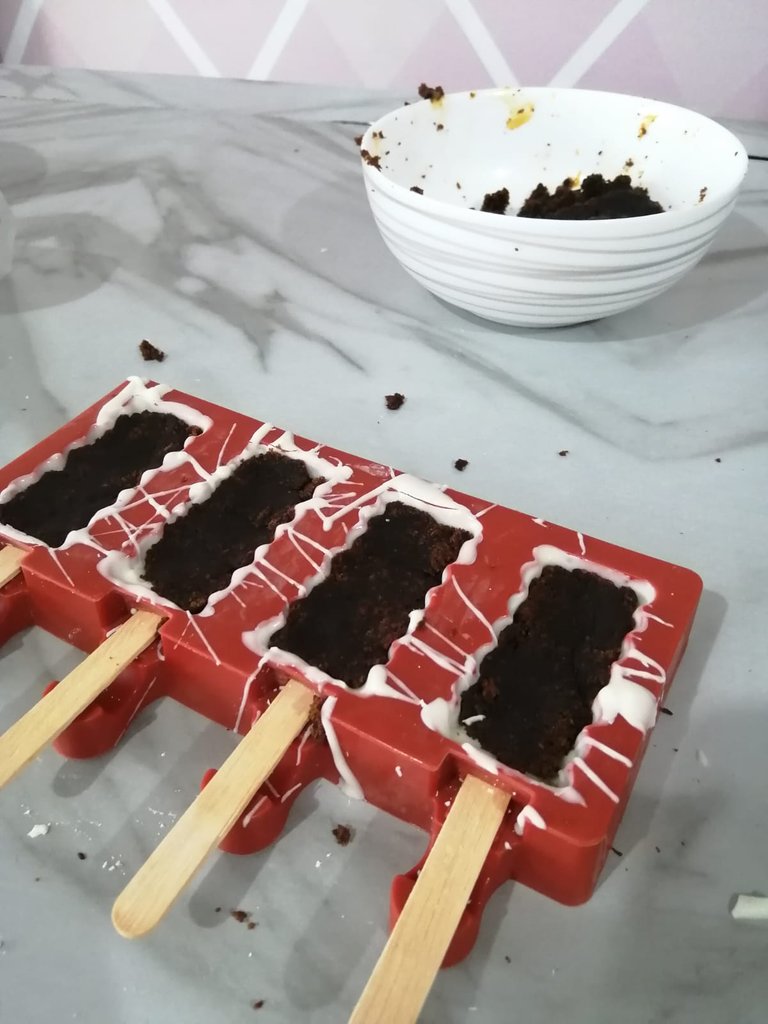 -Once we have the filling we proceed to cover with chocolate until the mold is well filled. Let stand for 30 minutes at room temperature.
-Una vez que tenemos el relleno procedemos a cubir con chocolate hasta rellenar bien el molde. Dejamos reposar durante 30 minutos a temperatura ambiente.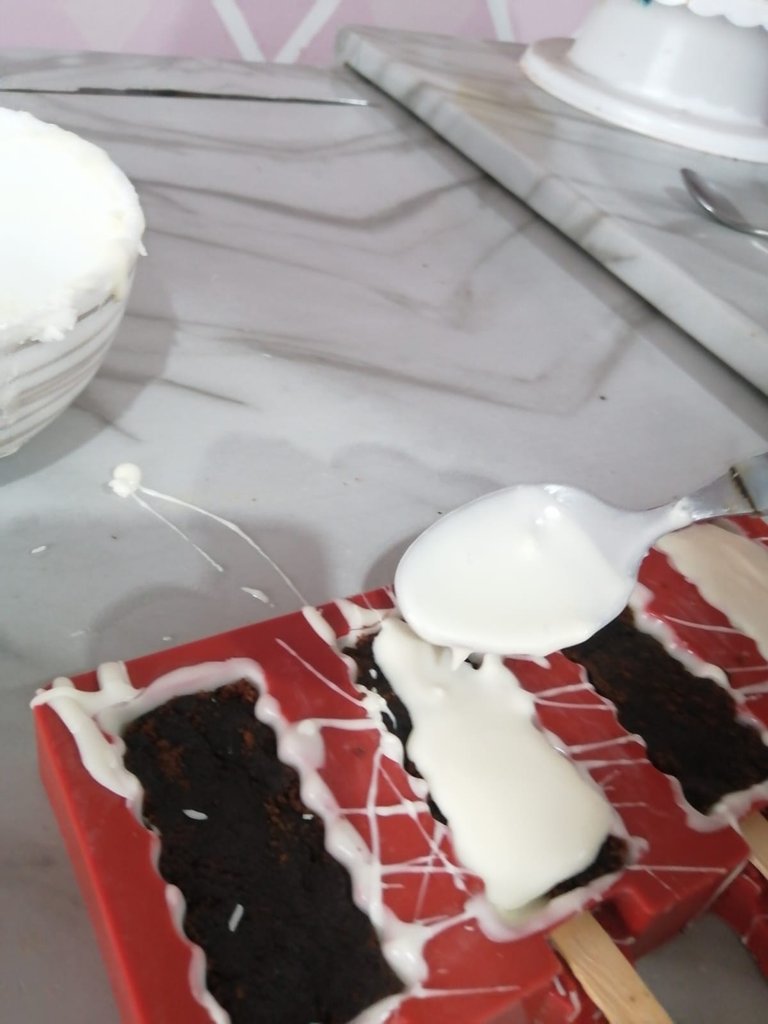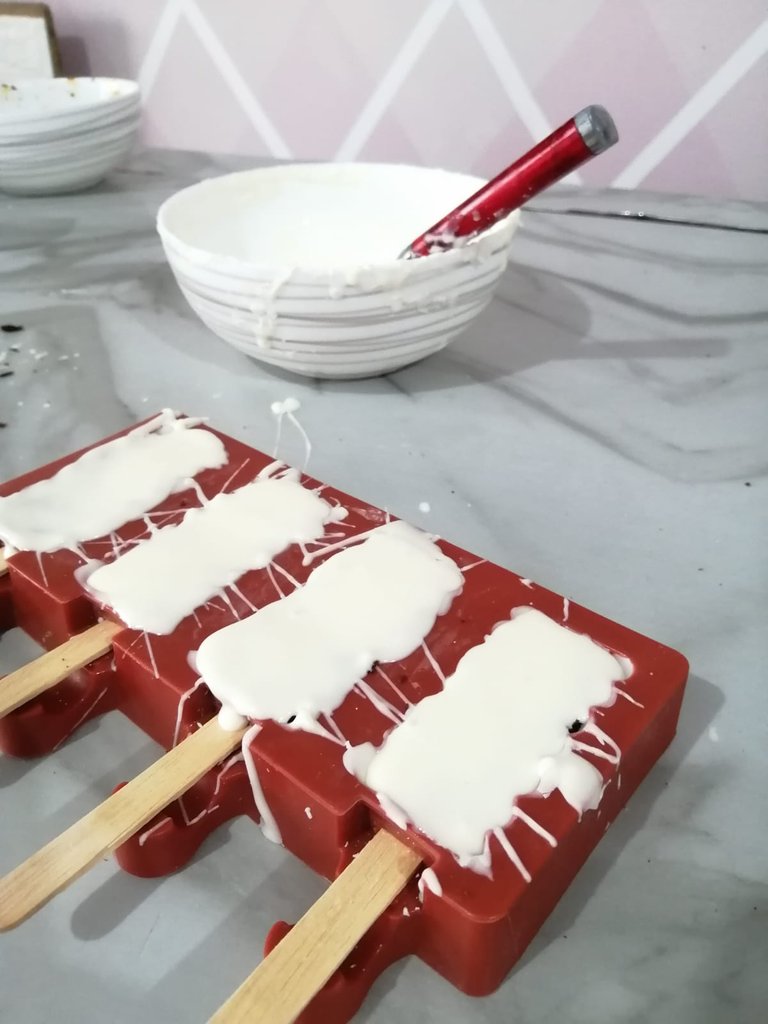 -Unmold the popsicles.
-Desmoldamos las paletas.
-Then we make the eyes with fondant.
-Luego hacemos los ojos con fondant.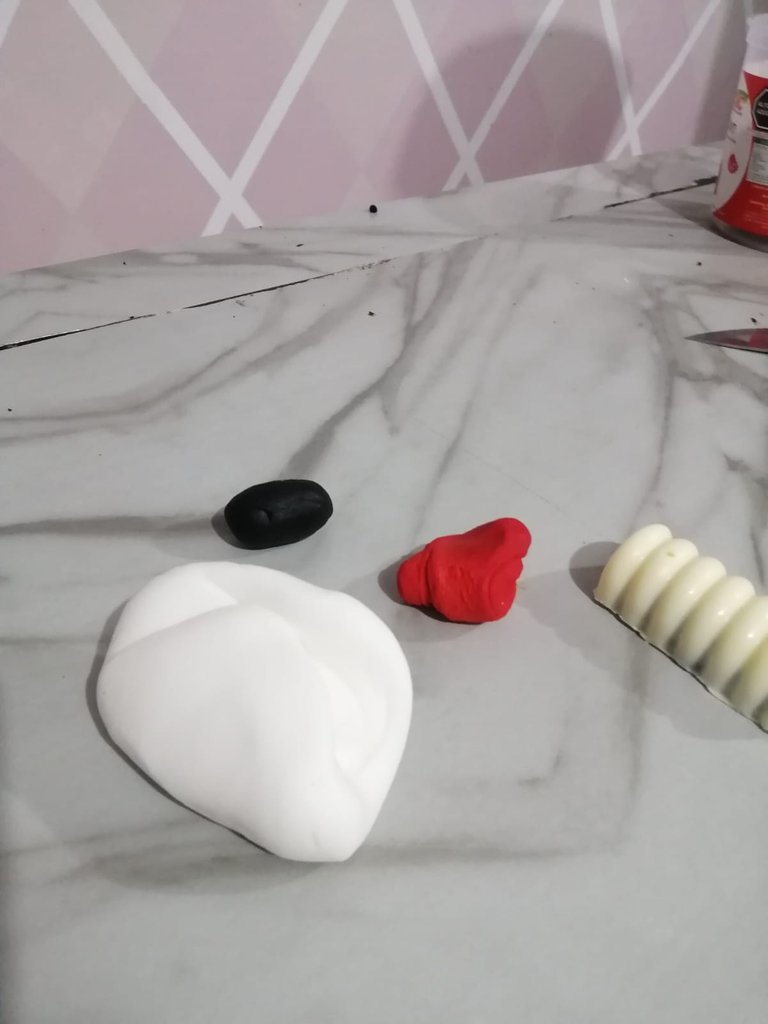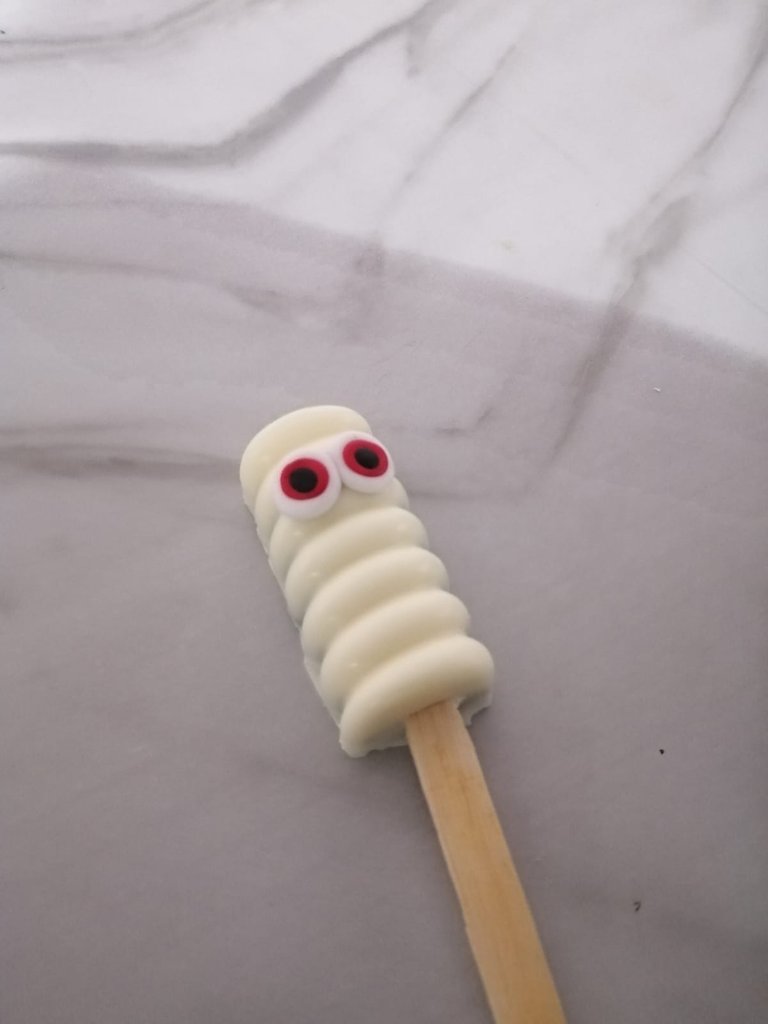 -To give it a mummy effect, put the chocolate in a disposable sleeve with a fine tip and make lines from side to side. Let it rest until it sweetens and repeat 3 times so that the amount of lines is abundant.
-Para darle efecto de momia, ponemos el chocolate en una manga desechable con punta fina.Y vamos a hacer lineas de lado a lado. Lo dejamos reposar hasta endulrecer y repetir unas 3 veces para q la cantidad de líneas sea abundante.
---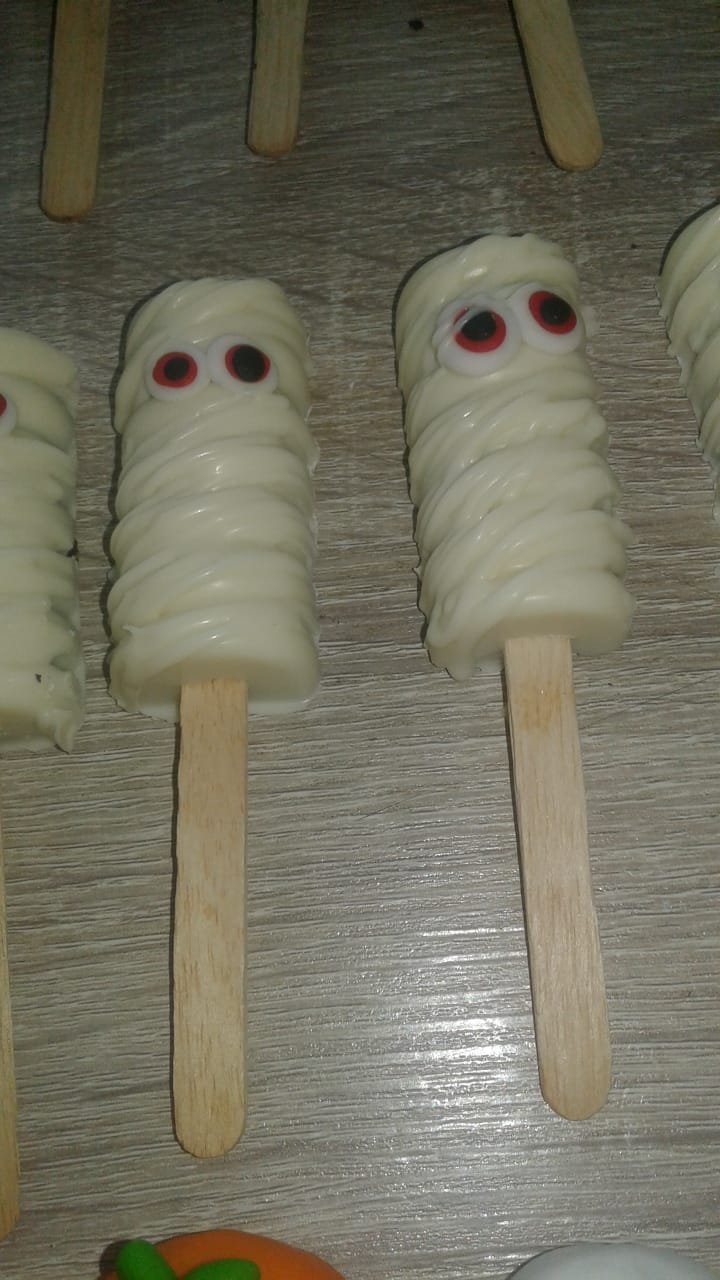 Post of my authorship. Photos taken of my work with my phone Huawei Psmart 2019.
Recursors used: Lighroom // video inshot // Canva // Ezgif.com
Translated with Deepl.com
All Rights Reserved || © @mike.cupcakes 2021.
_
Post de mi autoría. Fotos tomadas a mis trabajos con mi teléfono Huawei Psmart 2019.
Recursors usados: Lighroom // video inshot // Canva // Ezgif.com
Traducido con Deepl.com
Todos los Derechos Reservados || © @mike.cupcakes 2021.
*Social Networking // Redes Sociales


Facebook


Instagram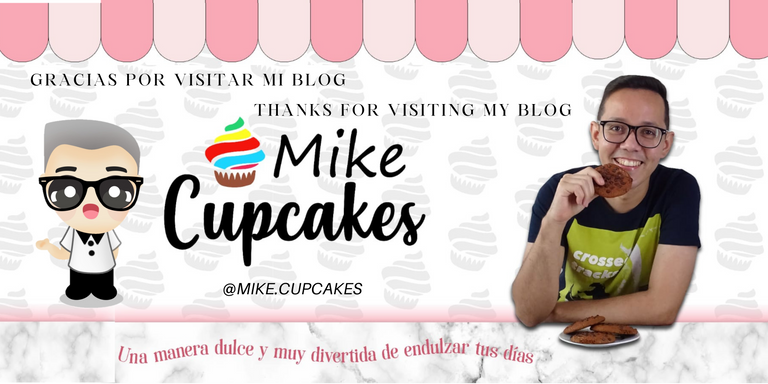 ---
---