Galletas tradicionales de jengibre | Receta (Esp-Eng)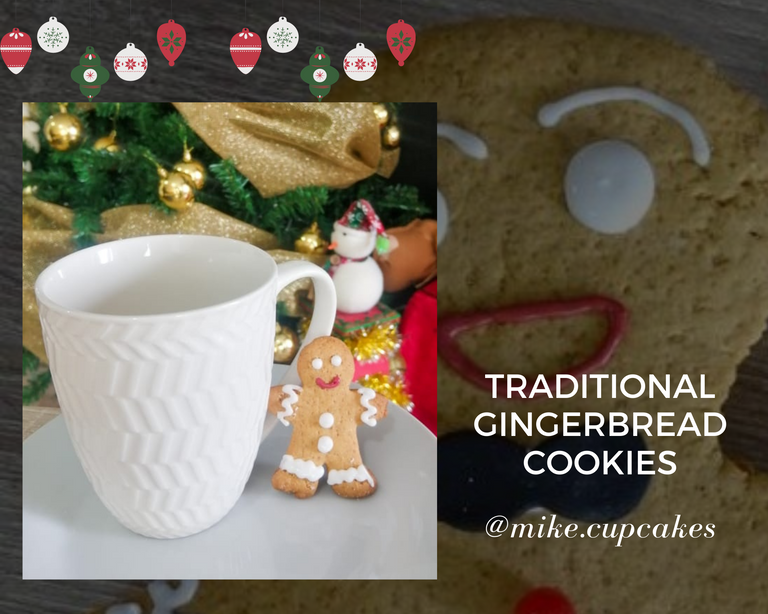 ---

Hola a todos mi amigos reposteros! En estas fechas de fiestas navideñas y celebraciones, debemos tener en casa algunas meriendas para ofrecer a nuestras familias, que mejor que unas deliciosas galletas tradicionales de jengibre.
Hello to all my baking friends! In these dates of Christmas parties and celebrations, we must have at home some snacks to offer to our families, what better than some delicious traditional gingerbread cookies.
---

Ingredientes:
120 gramos de mantequilla
120 gramos de azúcar morena
120 mililitros de miel
1 huevo
400 gramos de harina
2 cucharadas de jengibre en polvo
1 cucharada de canela en polvo
1 pizca de sal
Ingredients:
120 grams of butter
120 grams of brown sugar
120 milliliters of honey
1 egg
400 grams of flour
2 tablespoons of powdered ginger
1 tablespoon of cinnamon powder
1 pinch of salt
---
Preparación:
-Ponemos a cremar la mantequilla con el azúcar y el huevo, en la batidora a velocidad baja durante unos minutos.
Preparation:
-Cream the butter with the sugar and the egg in the mixer at low speed for a few minutes.
---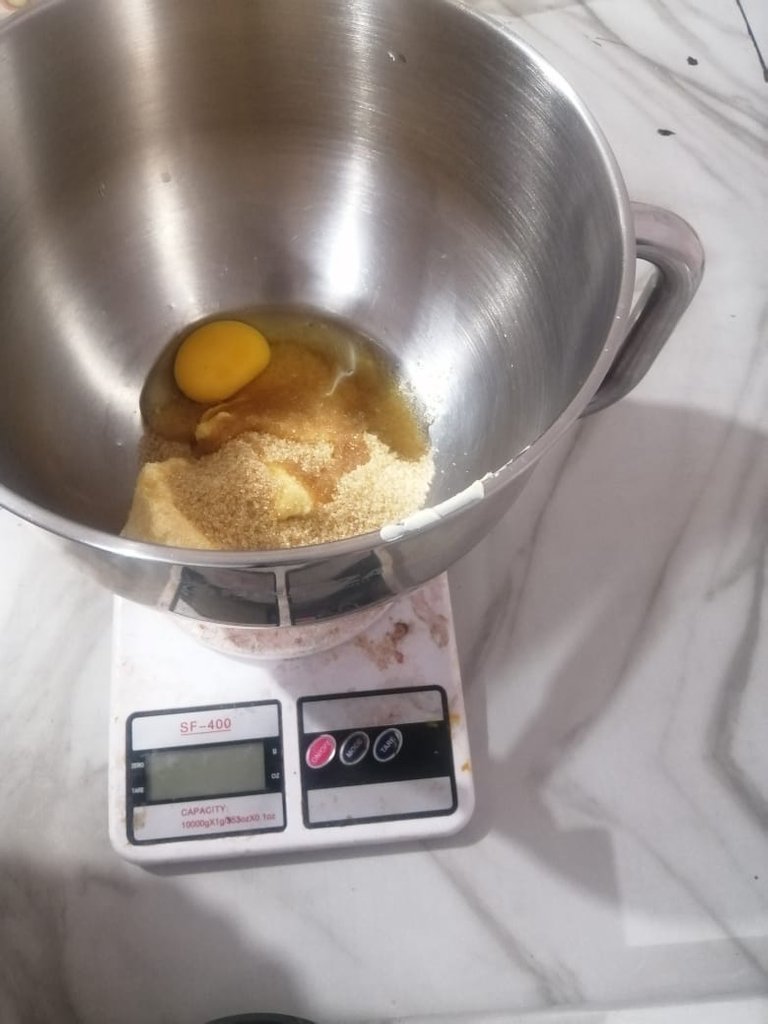 | | |
| --- | --- |
-Con ayuda de un colador, tamizamos la harina y vamos incorporando a la mezcla y seguimos batiendo.
-With the help of a sieve, sift the flour and add it to the mixture and continue beating.
---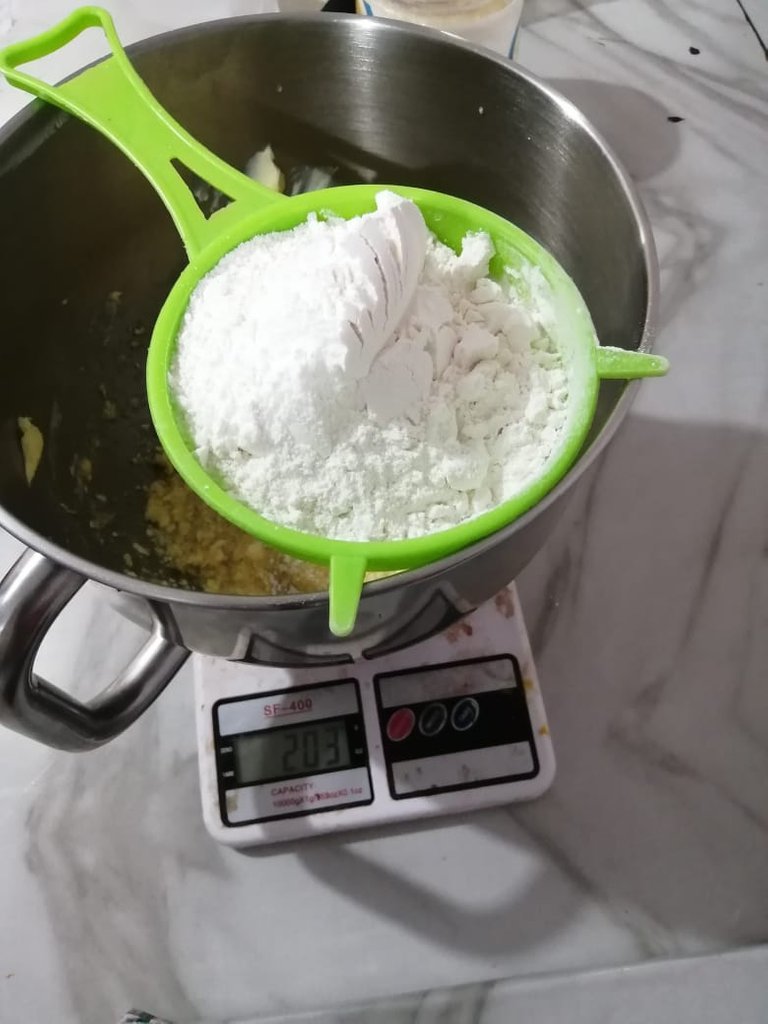 -Tanizamos el jengibre y la canela y seguimos mezclando.
-Tanninize the ginger and cinnamon and continue mixing.
---
| | |
| --- | --- |
-Incorporamos la miel y seguimos batiendo por unos minutos hasta que la masa quede homogénea.
-Add the honey and continue beating for a few minutes until the dough is homogeneous.
---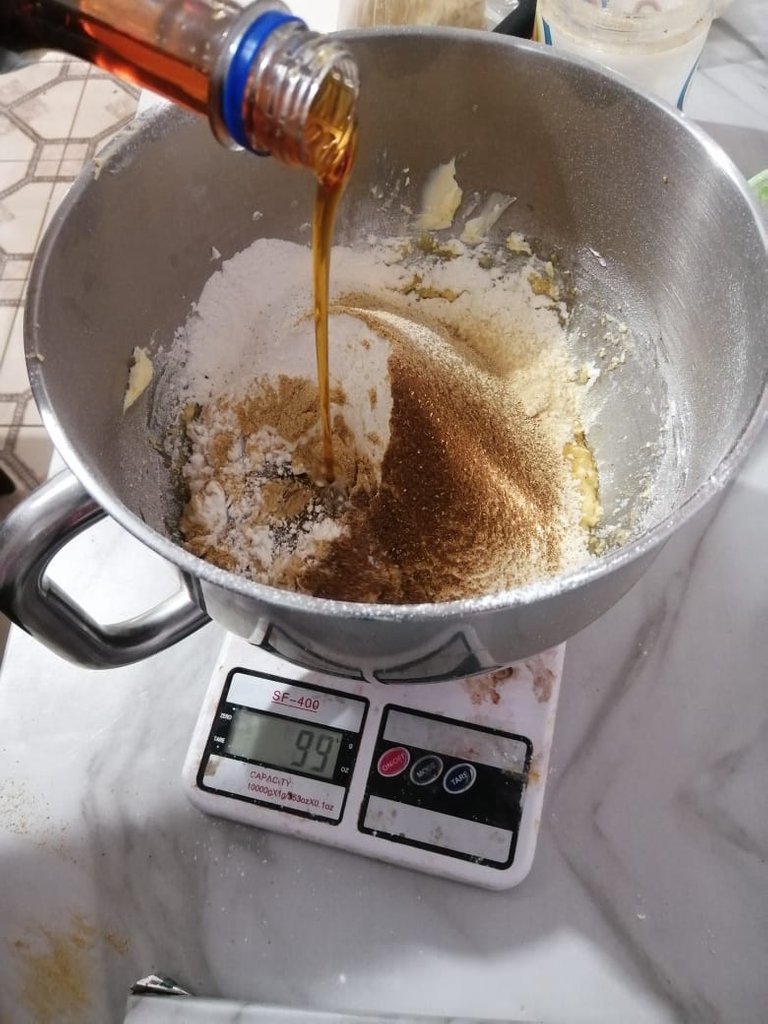 -Sabemos que la masa está lista cuando tomemos una bolita y no esté pegajosa. Cuándo nos damos cuenta que se puede trabajar sin que se quede pegada en las manos.
-We know the dough is ready when we take a small ball and it is not sticky. When we realize that we can work it without it sticking to our hands.
---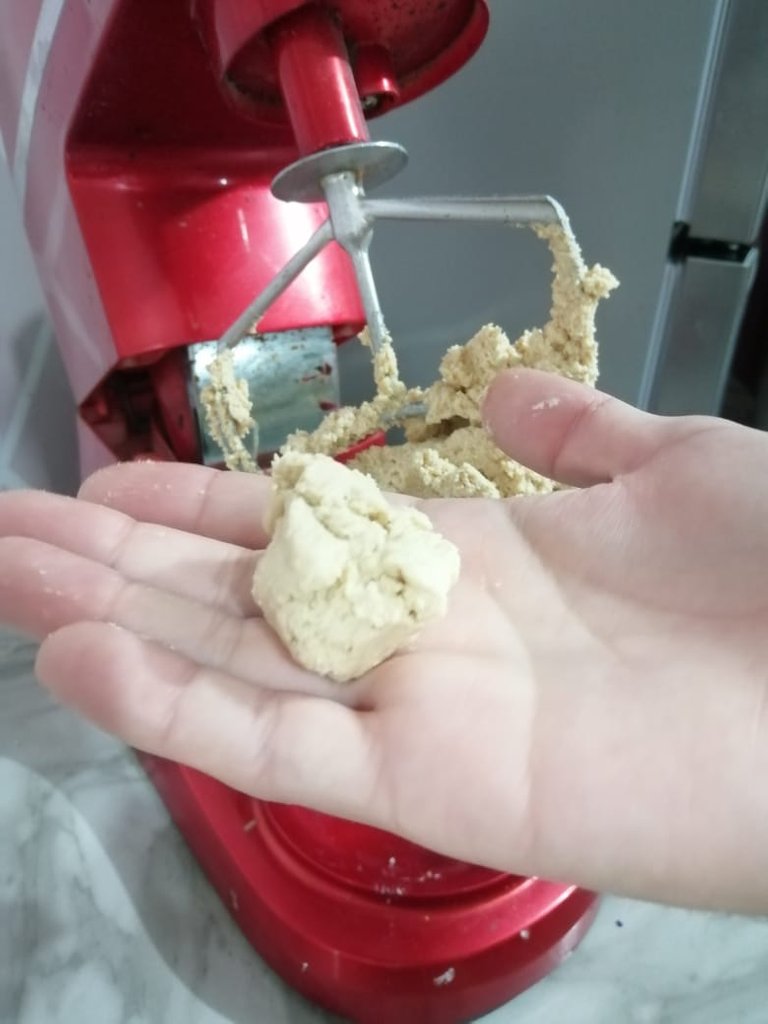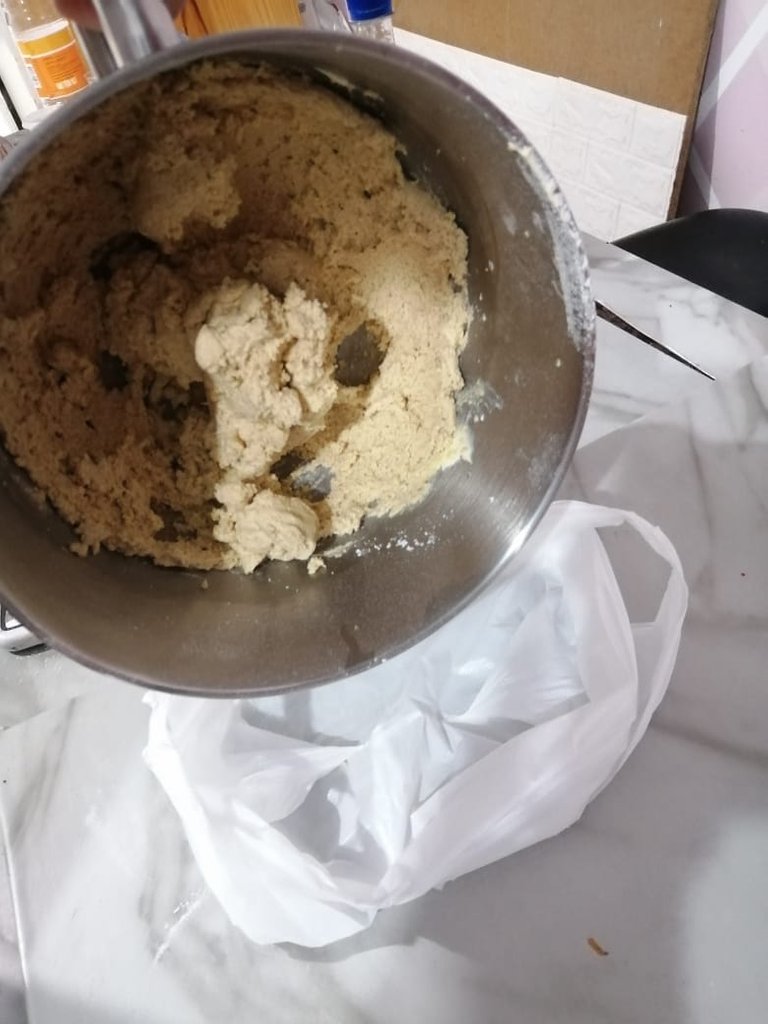 -Ponemos toda la masa en papel plástico y refrigeramos por 1 hora antes de usar.
-We put all the dough in plastic wrap and refrigerate for 1 hour before using.
---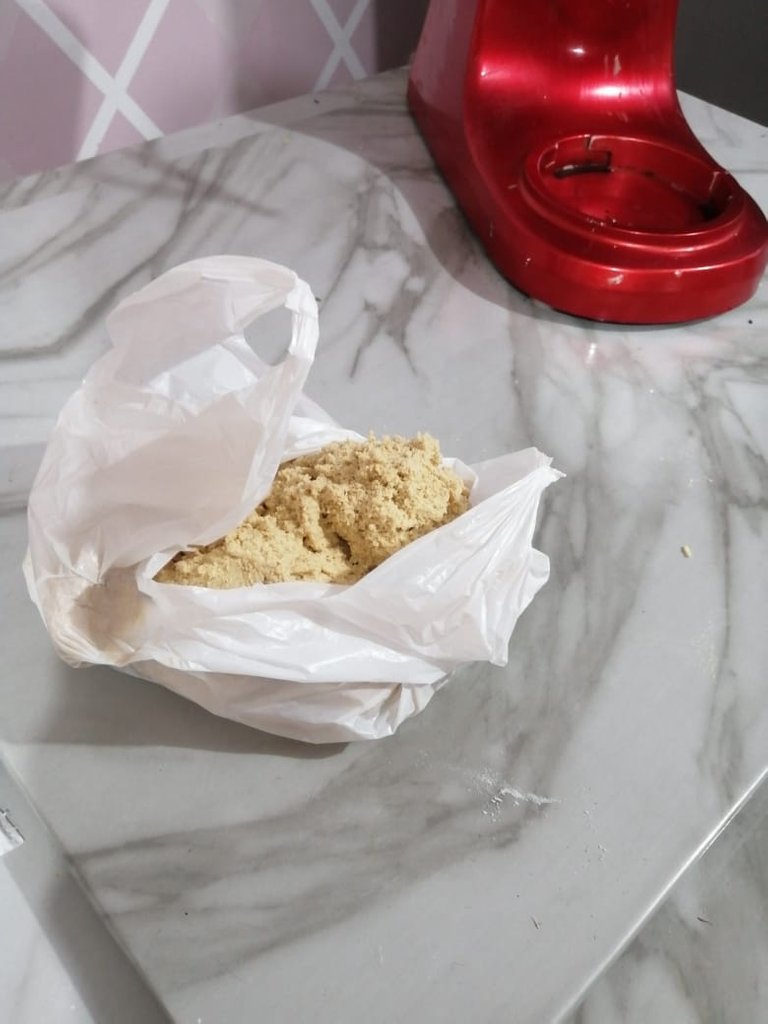 -Pasada la hora de refrigeración, ponemos la masa en una superficie plana, previamente enharinada. Con ayuda de un rodillo o una botella hacemos placas delgadas de masa. Cortamos nuestros hombres de jengibre con un cortador de galletas.
-After the hour of refrigeration, place the dough on a flat, previously floured surface. With the help of a rolling pin or a bottle, make thin slabs of dough. Cut our gingerbread men with a cookie cutter.
---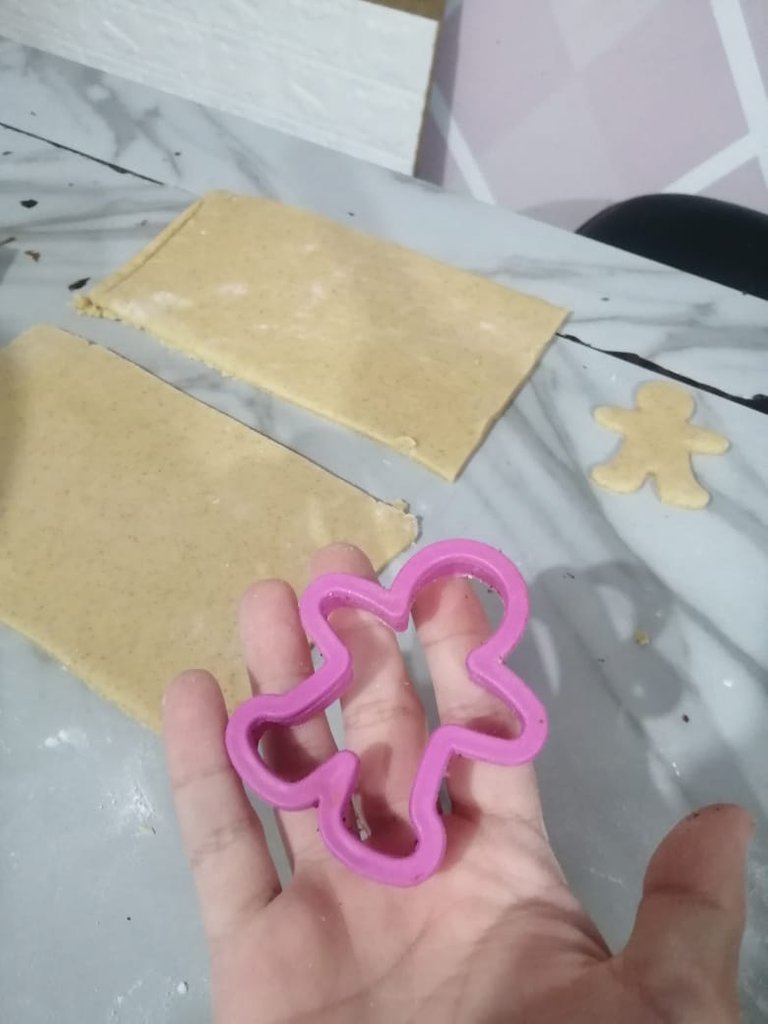 -Colocamos nuestras galletas en una bandeja engrasada. Y llevamos al hono a 180 grados centígrados durante 10 minutos o hasta que se doren.
-We place our cookies on a greased tray. And bake in the oven at 180 degrees Celsius for 10 minutes or until golden brown.
---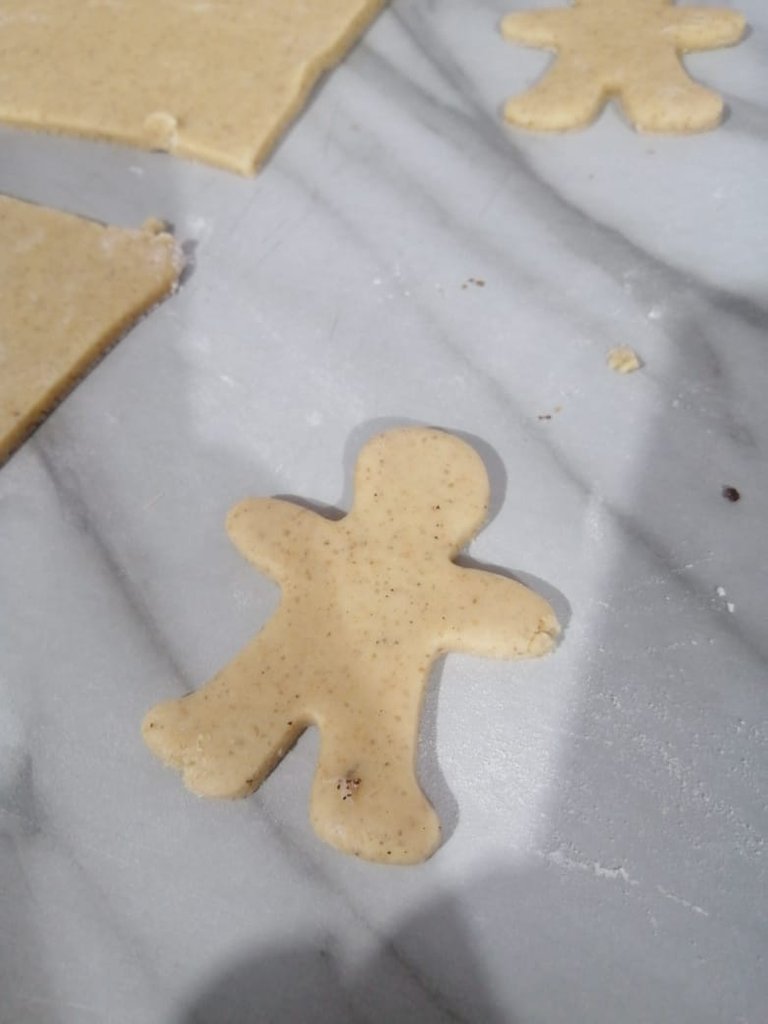 -Decoramos a nuestro gusto. Podemos usar gomitas, caramelos, cobertura para pasteles y mucha imaginación.
-We decorate to our liking. We can use gumdrops, candies, cake icing and lots of imagination.
---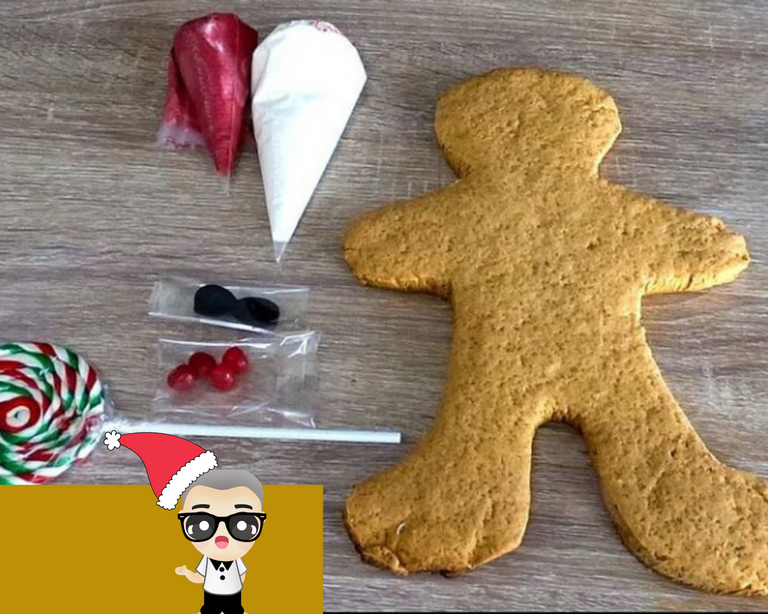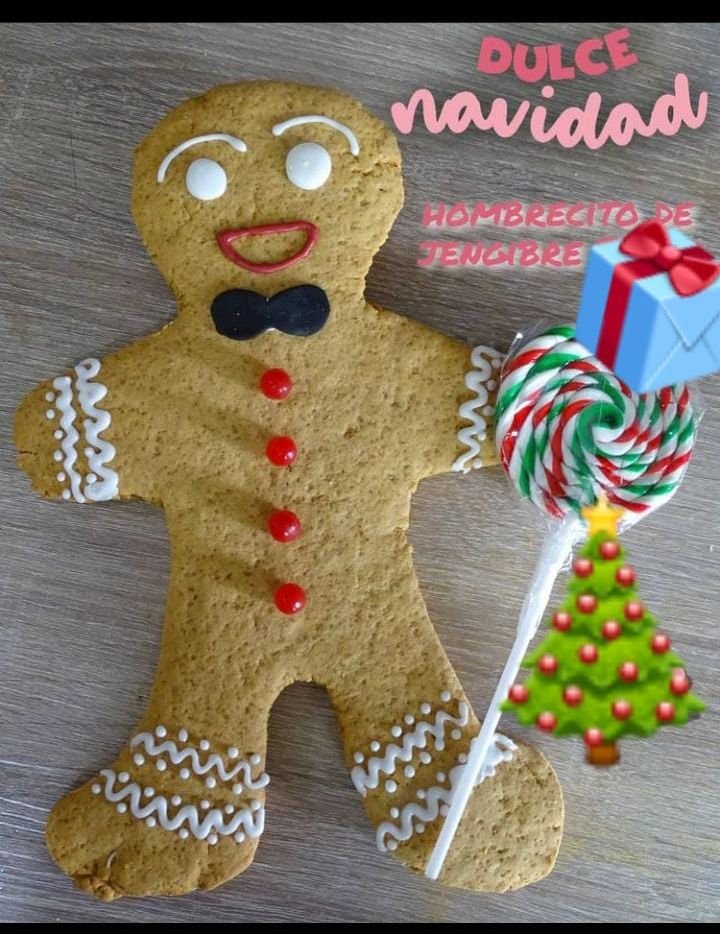 Y listo, podemos disfrutar de nuestra galleta tradicional de hombre de jengibre. Espero que les guste que se animen a prepararla y que dejen sus comentarios. Gracias por visitar mi blog. Saludos navideños!
And ready, we can enjoy our traditional gingerbread man cookie. I hope you like it, that you are encouraged to prepare it and that you leave your comments. Thanks for visiting my blog. Christmas greetings!
---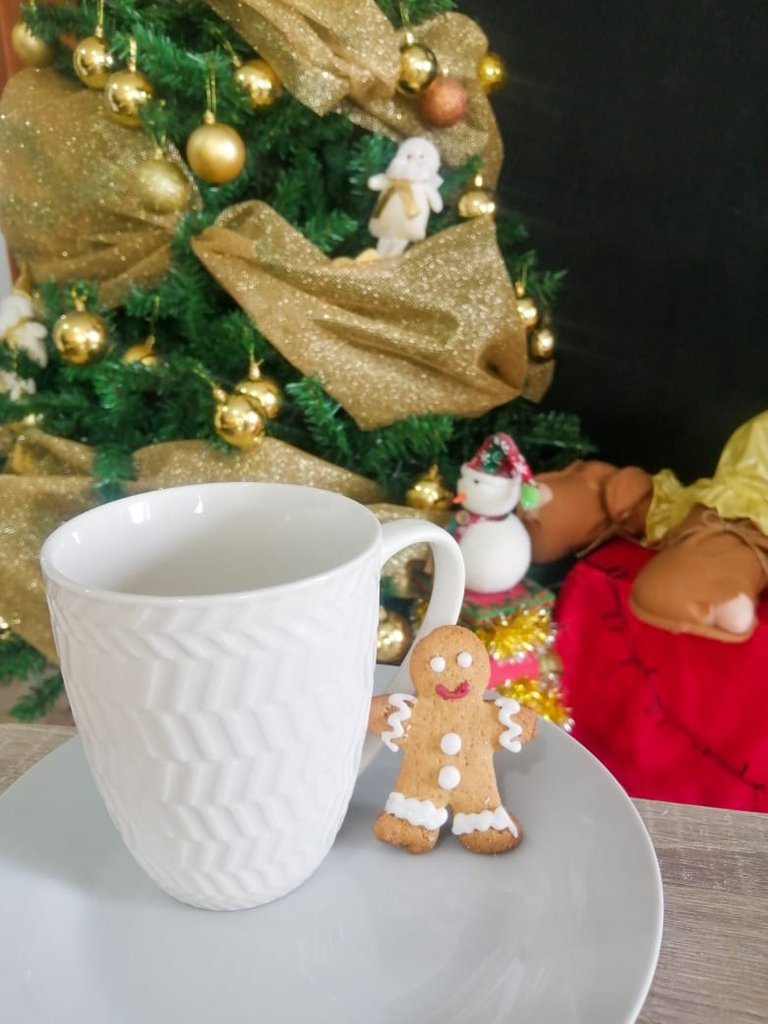 Post of my authorship. Photos taken of my work with my phone Huawei Psmart 2019.
Recursors used: Lighroom // video inshot // Canva.
Translated with Deepl.com
All Rights Reserved || © @mike.cupcakes 2021.
_
Post de mi autoría. Fotos tomadas a mis trabajos con mi teléfono Huawei Psmart 2019.
Recursors usados: Lighroom // video inshot // Canva.
Traducido con Deepl.com
Todos los Derechos Reservados || © @mike.cupcakes 2021.
Social Networking // Redes Sociales


Facebook


Instagram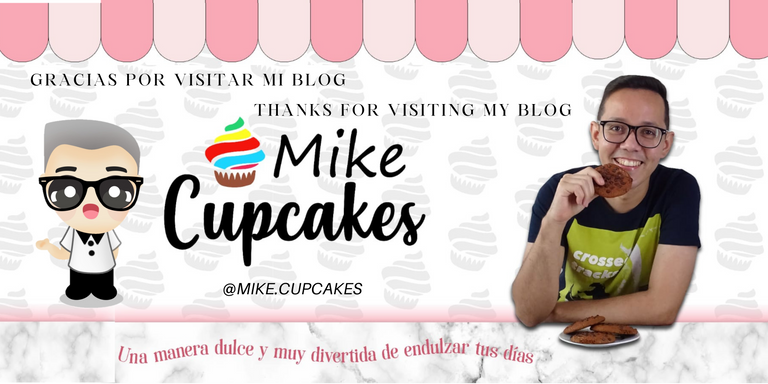 ---
---