Delicate pineapple | Christmas recipe
¡Hola a todos mis amigos reposteros! Esta es mi entrada al The Brand New PLANT BASED challenge: CHRISTMAS DELIGHTS!
Have you ever wondered: what to do with pineapple peel? Follow me and I show you how to recycle. Pineapple peels and turn them into a delicious dessert.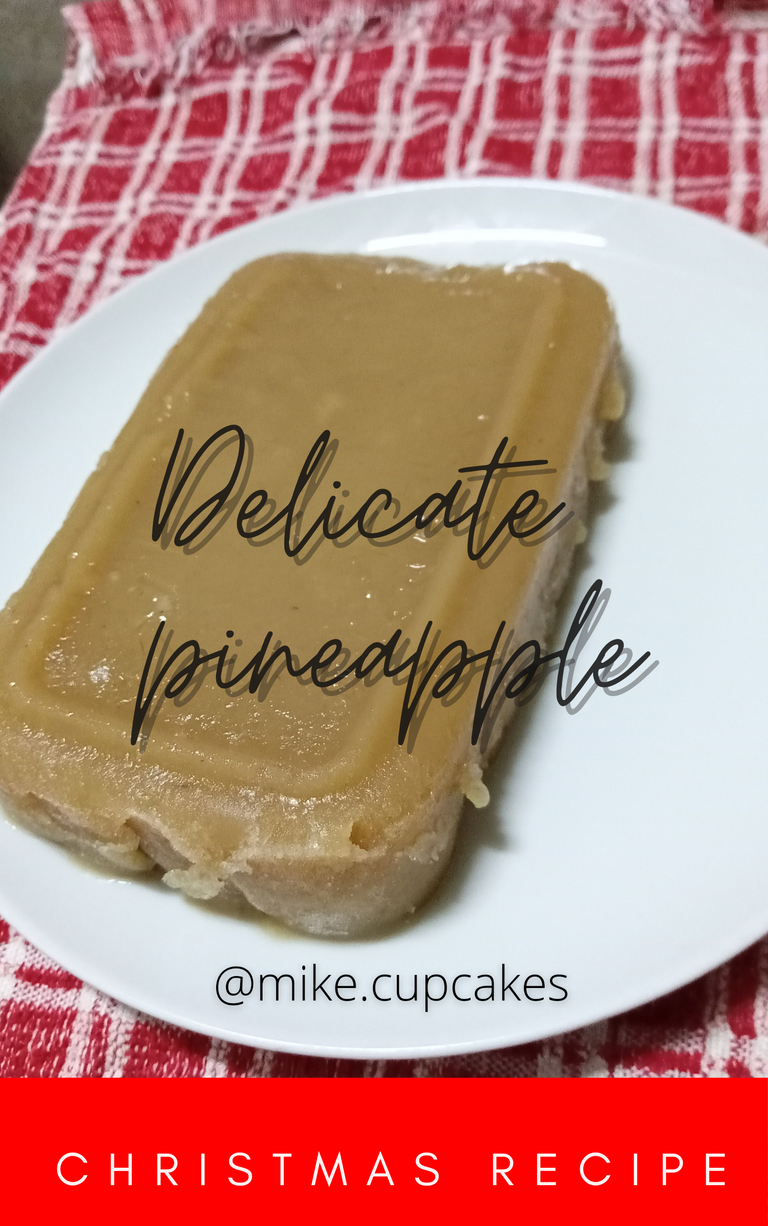 The first thing to do is to wash the pineapple very well before peeling it, remove the peel and set it aside. After we enjoy a delicious pineapple on wheels for breakfast, we have the peel for dessert.
Ingredients:
Pineapple peel
1 cup sugar cane juice
3 tablespoons cornstarch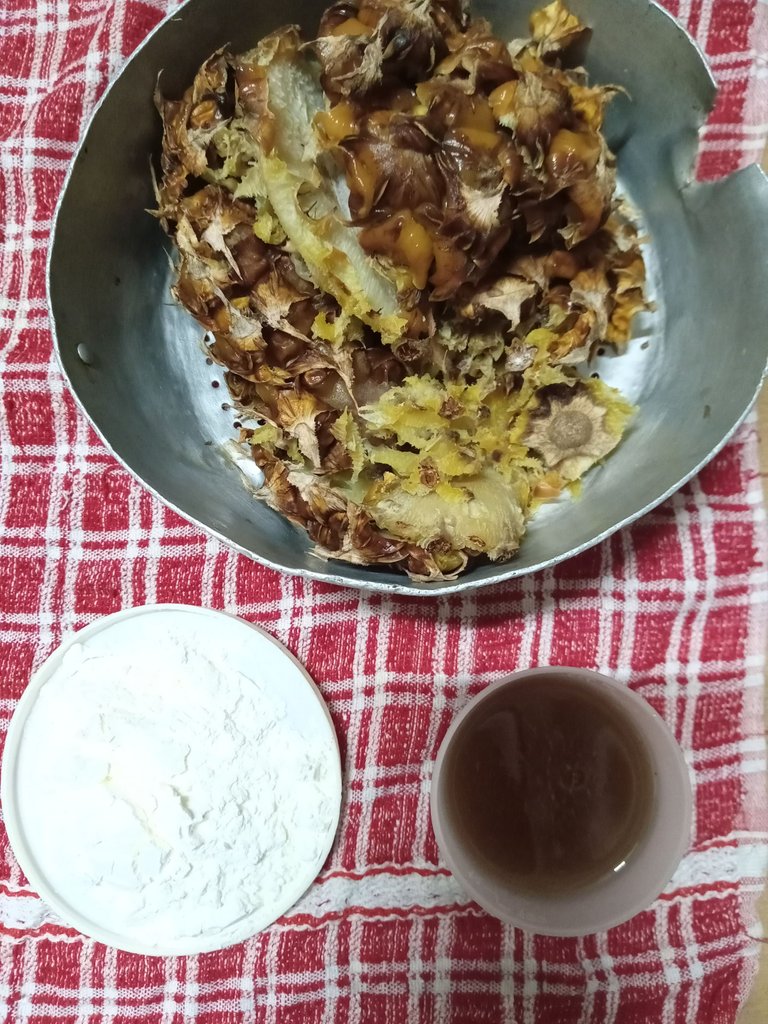 Put the peels in a pot and add the cane juice, which will sweeten the pineapple delicacy.
Add 2 cups of water and heat until it boils.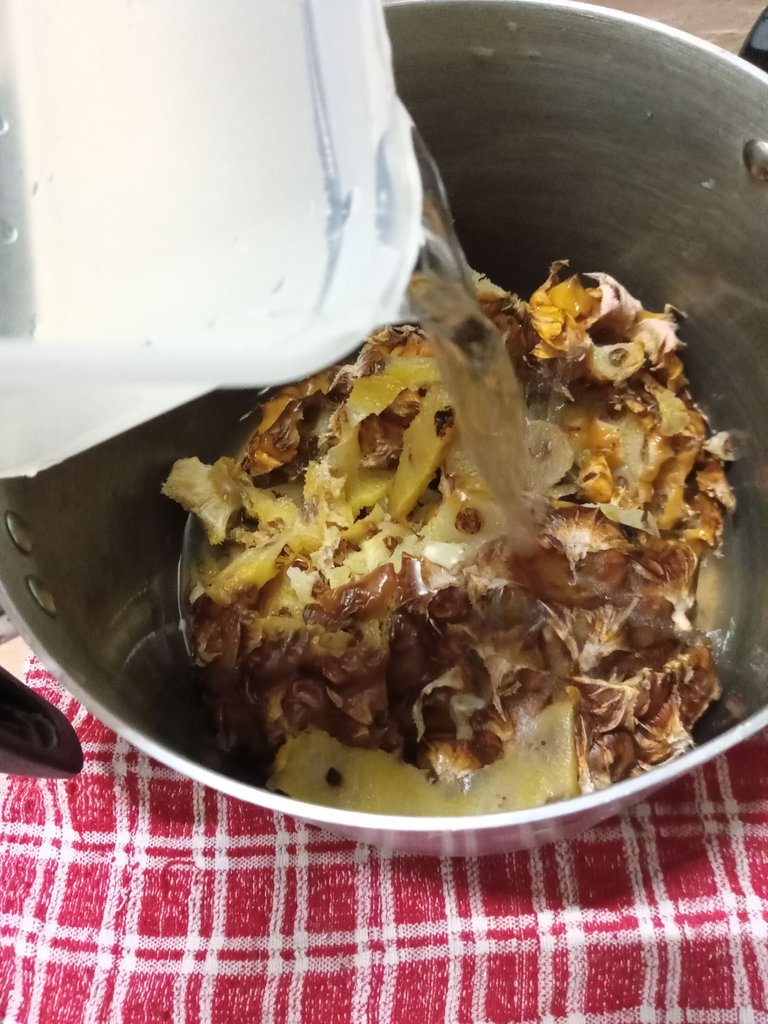 Let it boil for 5 minutes and enjoy the delicious pineapple aroma that floods our kitchen.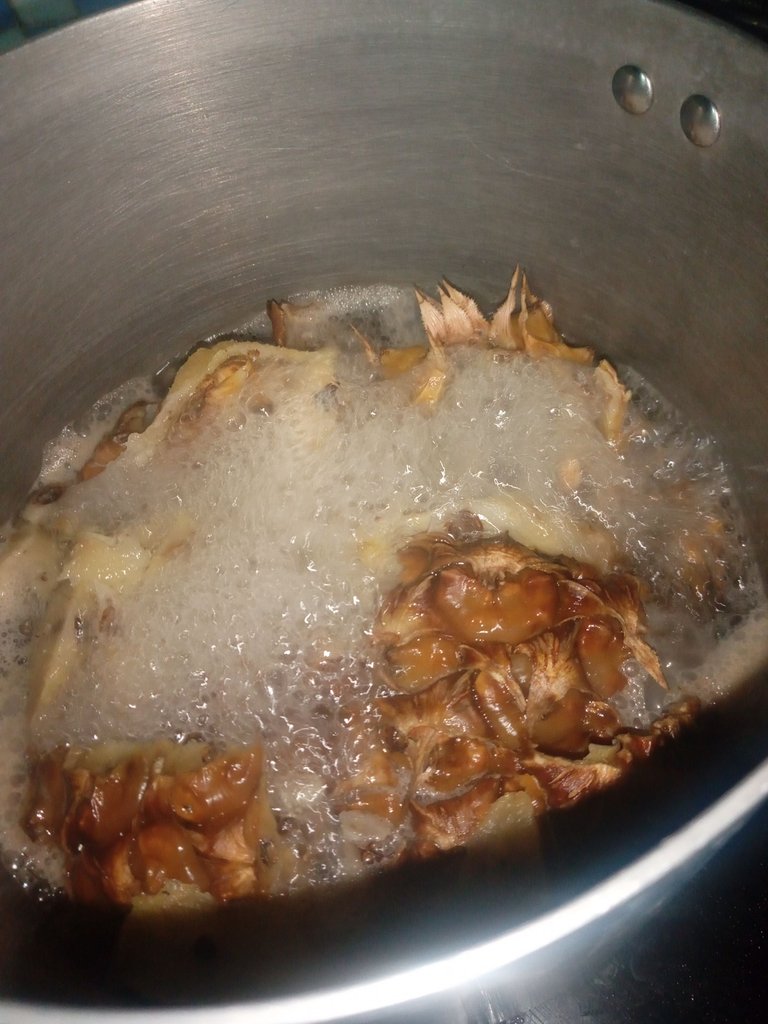 Put the peels and the pineapple juice concentrate in the blender and process until everything is well crushed.
We pass the mixture through a strainer.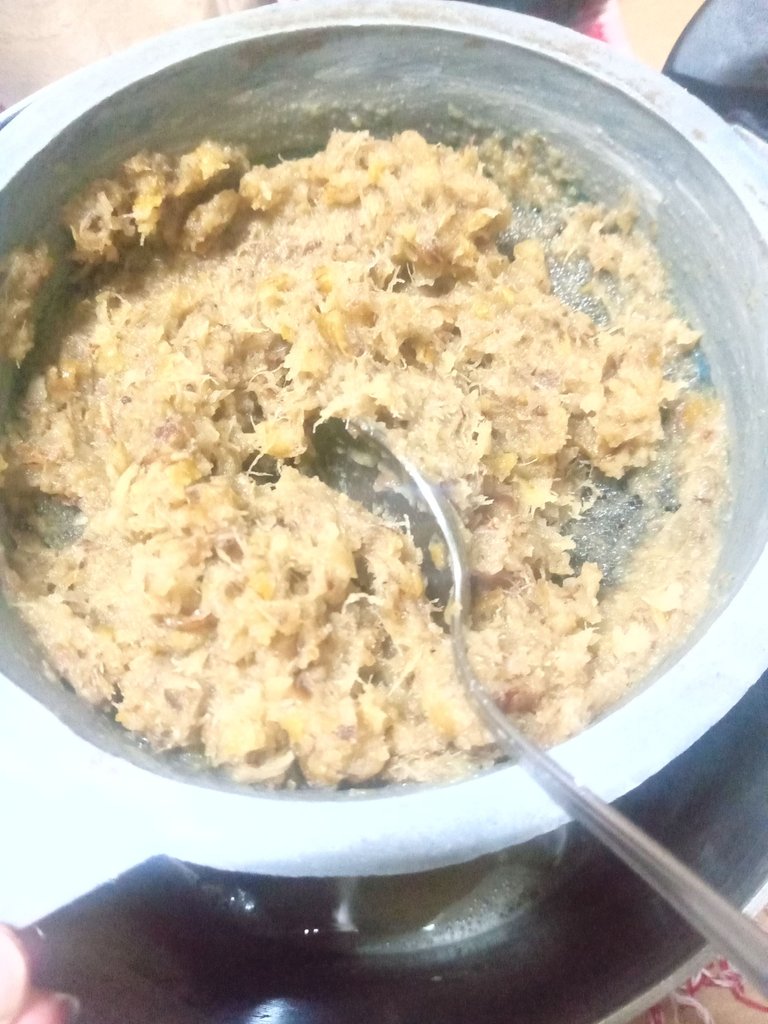 To this strained juice, add the cornstarch and put it back on low heat until it thickens.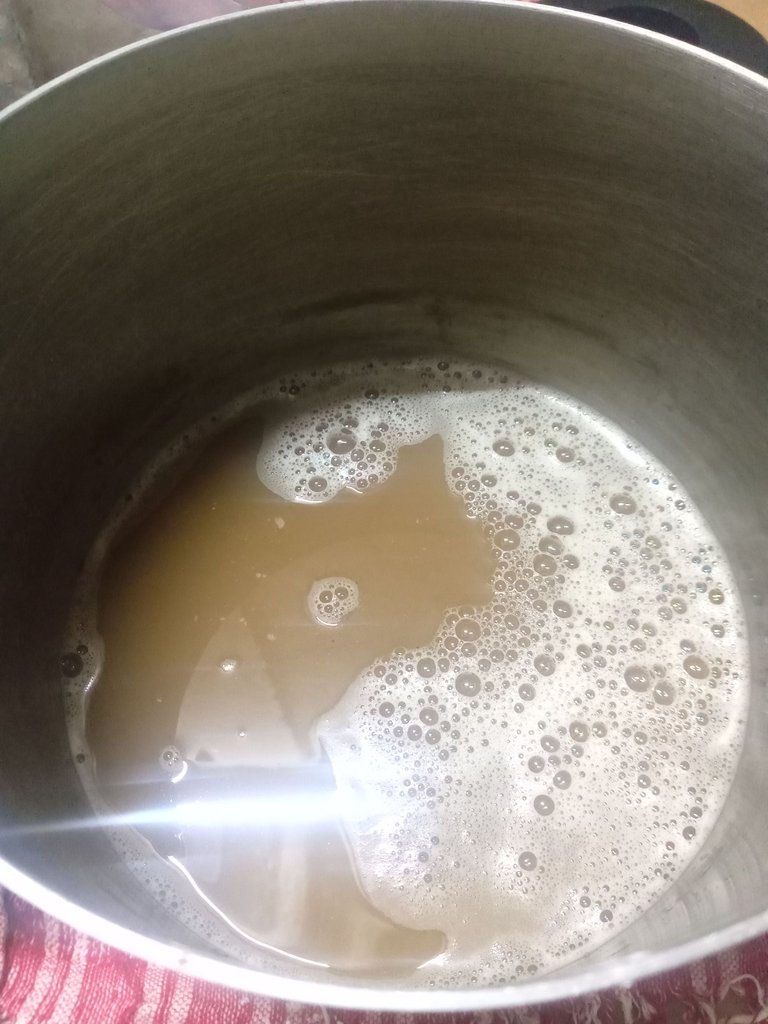 When it takes the consistency of a compote, put in a container and refrigerate for 8 hours before serving.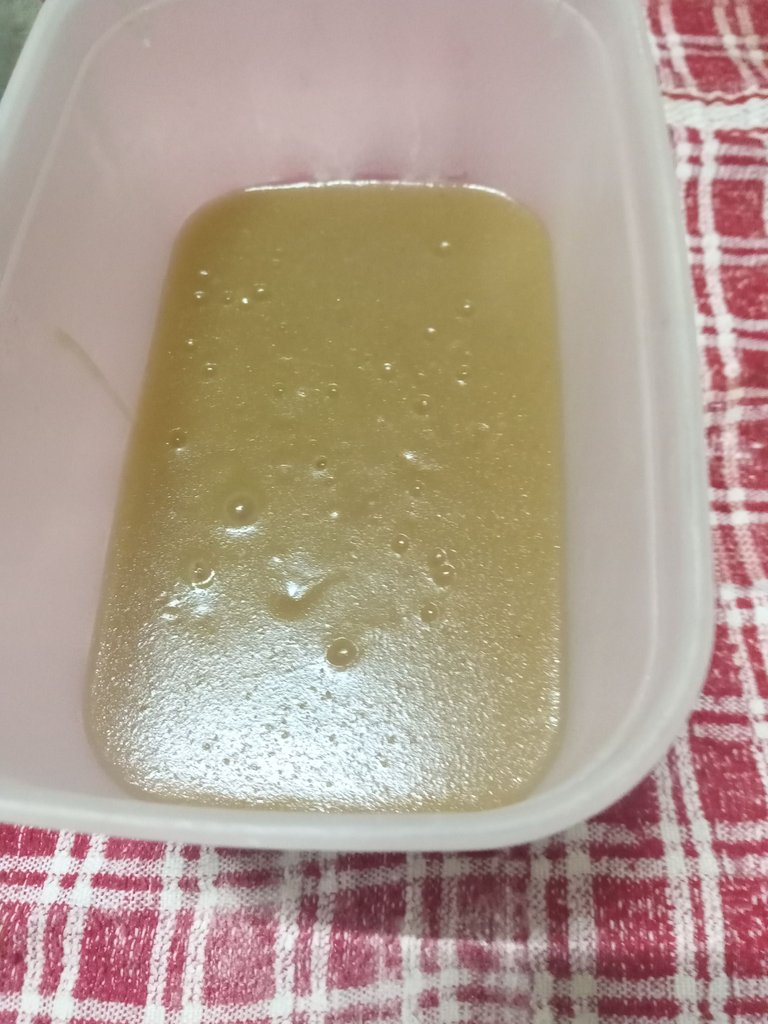 When we see that the delicate pineapple is solidified, unmold and serve.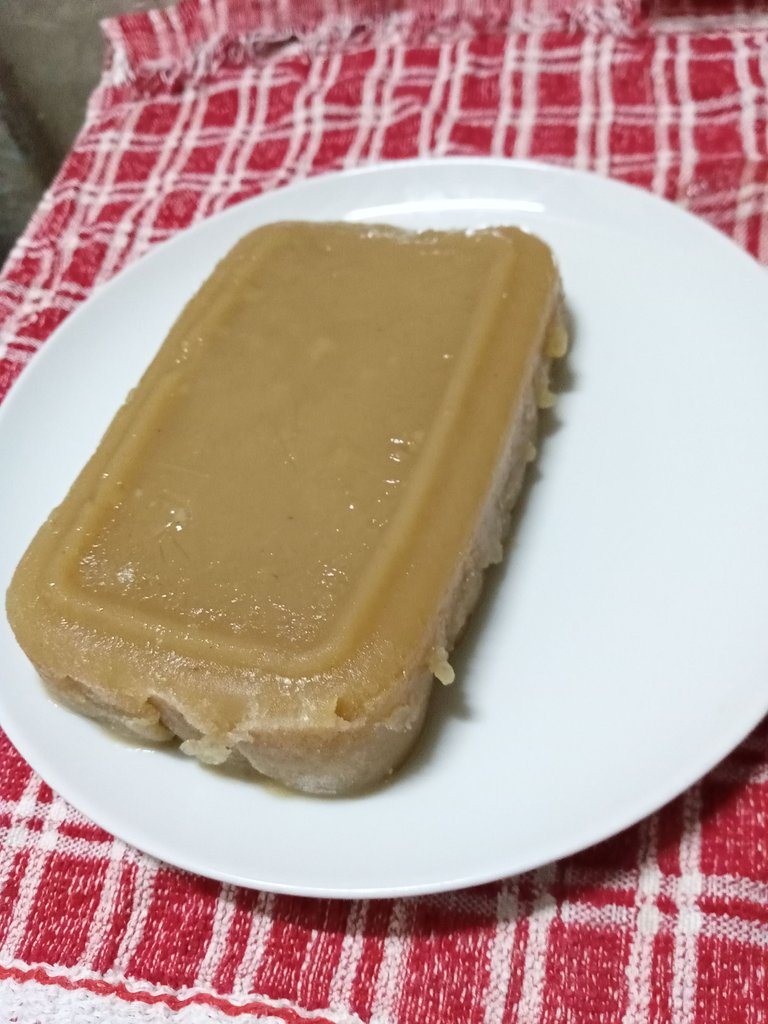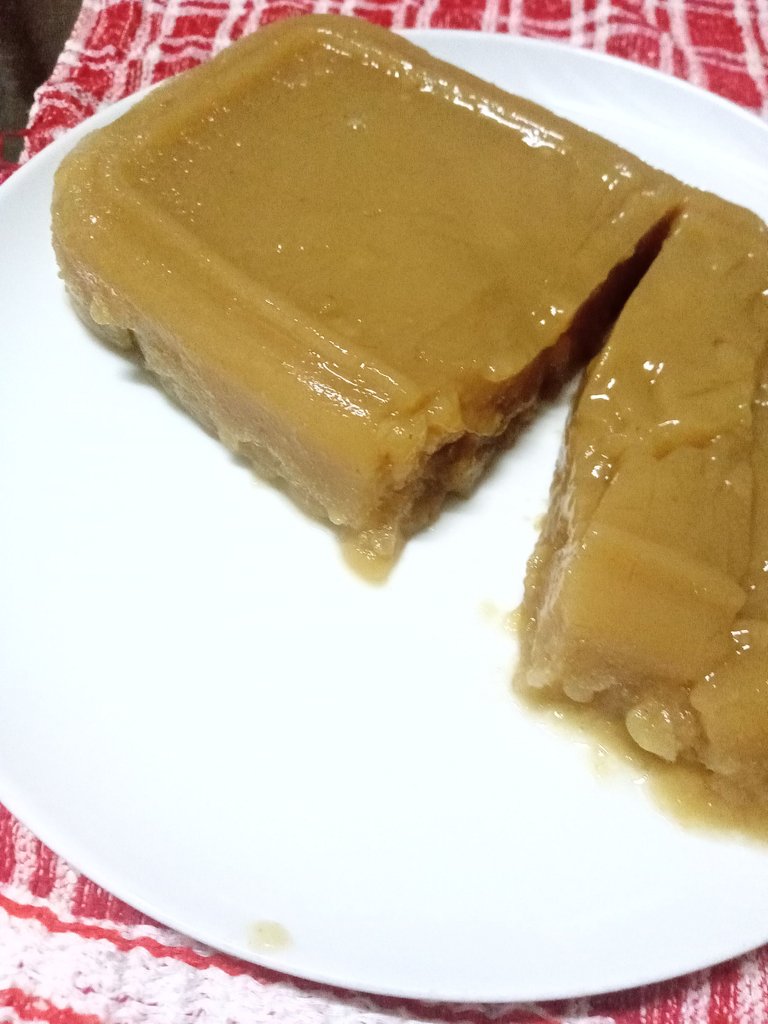 This dessert is a delight, it is prepared at home for the Christmas season. It is a vegan version of gelatin that kids and adults love. My mother calls it delicate pineapple jelly. I hope you like it and that you are encouraged to prepare the recipe to enjoy with your family. See you next time.
---


Post of my authorship. Photos taken of my work with my phone Huawei Psmart 2019.
Recursors used: Canva// Lighroom // video inshot
Translated with Deepl.com
All Rights Reserved || © @mike.cupcakes 2021.

Social Networking // Redes Sociales


Facebook


Instagram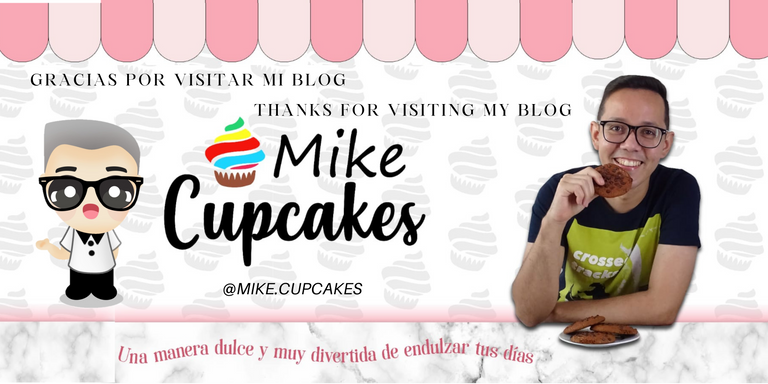 ---
---