Hive Open Mic Week 107 / Tiempos de fe - Dread Mar I (Vocal Cover) By @migueydani
---
New week in Open Mic accompanied by a new challenge. Brave mind, a theme that means a lot to me and without a doubt the song I select clearly represents what I have achieved today mentally and spiritually.
The song is called Tiempos de fe (Times of Faith) by the Argentinean artist Dread Mar I. It belongs to the album Transparente released on June 1st, 2012. In particular this song represents in me what really helped me to be a courageous minded person and it is nothing more than my faith in God and his love.
That's right, love and belief in God strengthens me day by day in a huge and rewarding way.
Beautiful community of Hive, here I leave you my participation in week 107 and hopefully some of you can identify as much as I can with the song.
The thumbnail photo in the video is the view I have from my balcony and whenever I see the immensity that surrounds me, I remember that my faith is as big as the sky.
A big hug and a thousand blessings.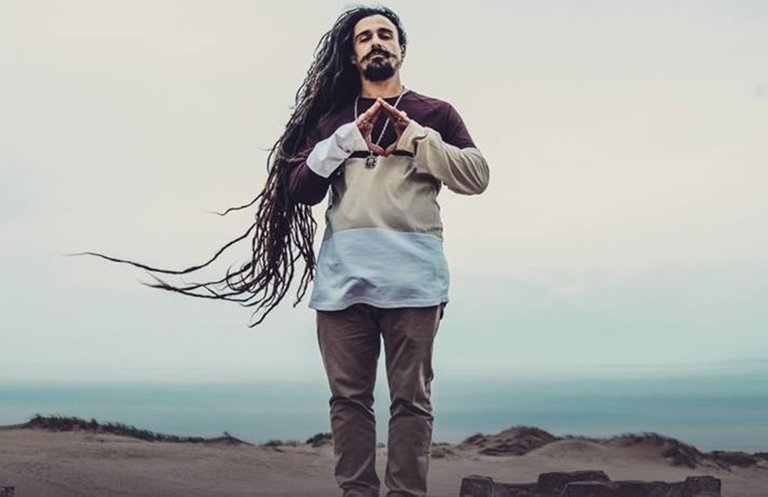 Source / Fuente

Nueva semana en Open Mic acompañada de un nuevo reto. Mente valiente, temática que para mí significa mucho y sin duda alguna la canción que seleccione representa claramente lo que hoy he logrado mental y espiritualmente.
La canción se llama Tiempos de fe del artista argentino Dread Mar I. Pertenece al álbum Transparente lanzado el 1ero de Junio del año 2012. En particular este tema representa en mí lo que realmente me ayudó a ser una persona de mente valiente y no es más que mi fe en Dios y su amor.
Así es, el amor y creencia en Dios me fortalecen día a día de una manera enorme y gratificante.
Hermosa comunidad de Hive, aquí les dejo mi participación en la semana 107 y ojalá algunos puedan identificarse tanto como yo con la canción.
La foto miniatura del video, es la vista que tengo desde mi balcón y siempre que veo la inmensidad que me rodea, recuerdo que mi fe es tán grande como el cielo.
Un gran abrazo y mil bendiciones.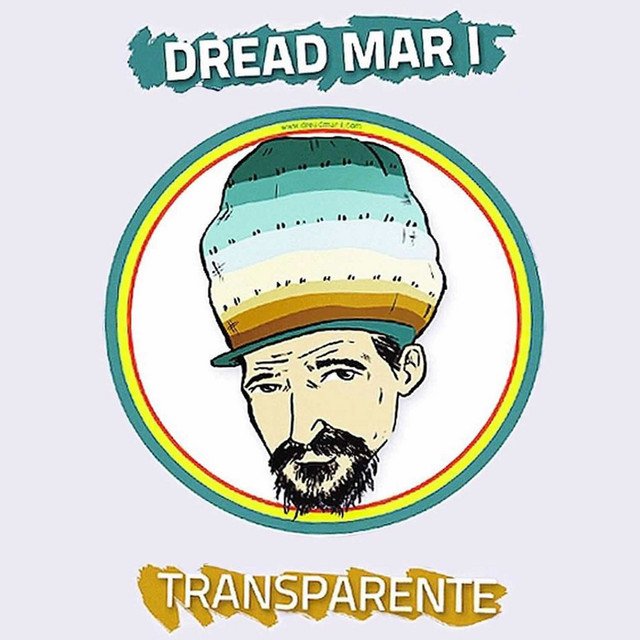 Source / Fuente
Lyrics
I walk in different directions, different from yesterday
I see my essence in my life, times of faith.
It is because You accompany me wherever I go
You make me happy in the morning and what I am
And what I am
There is no greater hope, than your blessing
There is no future more beautiful, than that of your love
You are everything in my life, inner light
You have shown me the beautiful, the way
The way
There is no greater hope, than your blessing
There is no future more beautiful, than that of your love
You are everything in my life, inner light
You have shown me the beautiful, the way
The way

Source / Fuente
Letra
Camino rumbos distintos, a los de ayer
Veo mi esencia en mi vida, tiempos de fe
Es porque Tú me acompañas a donde voy
Me haces feliz la mañana y lo que soy
Y lo que soy
No hay esperanza más grande, que tu bendición
No hay futuro más bello, que el de tu amor
Tú eres todo en mi vida, luz interior
Tú me has mostrado lo bello, el camino
El camino
No hay esperanza más grande, que tu bendición
No hay futuro más bello, que el de tu amor
Tú eres todo en mi vida, luz interior
Tú me has mostrado lo bello, el camino
El camino
---
▶️ 3Speak
---
---