[Eng-Esp]: RECETA DE LA SIEMPRE DESEADA HAMBURGUESA // RECIPE OF THE ALWAYS WANTED BURGER
Hola apreciada comunidad de
@gems
Hello dear @gems community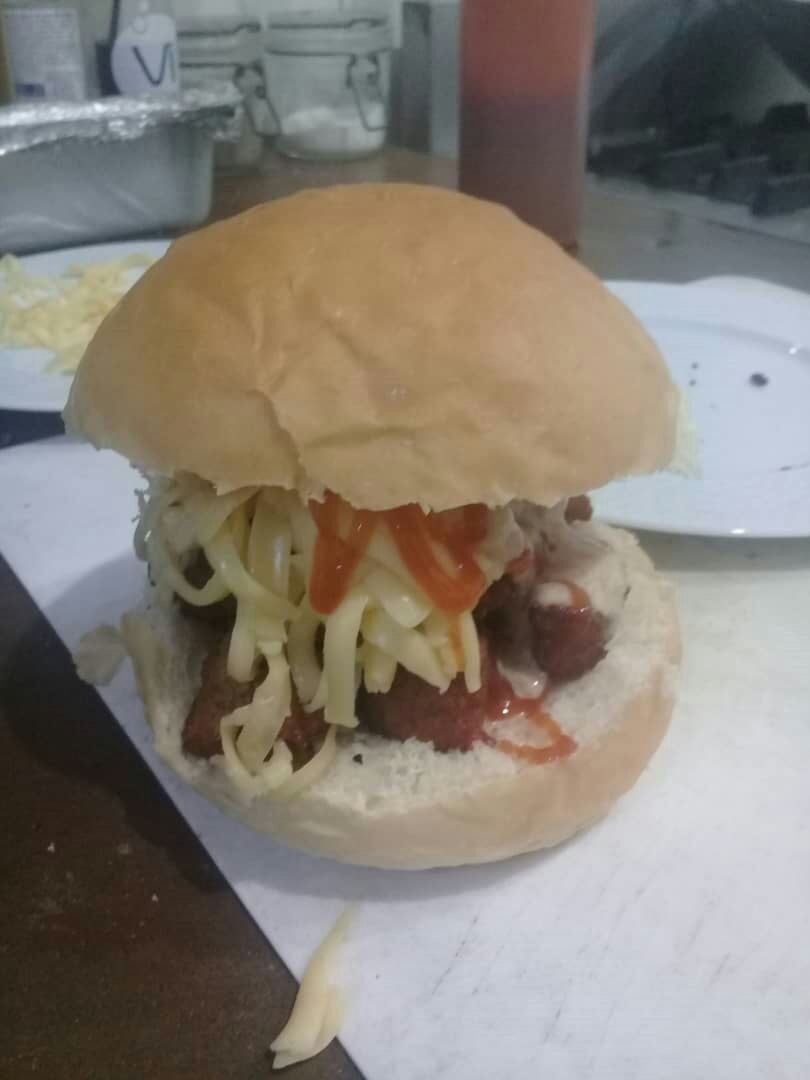 Familia bonita de Hive lo prometido es deuda, aquí está lo que cené ayer, logré documentar mi cena con mi personal y de verdad que con tanto trabajo se me hace muy cuesta arriba mostrar mi día adía pero aquí estoy cumpliendo con lo prometido pues me siento comprometido con esta comunidad de escribir diariamente para mantener o aportar mi granito de arena.
Nice family from Hive, what was promised is a debt, here is what I had for dinner yesterday, I managed to document my dinner with my staff and really that with so much work it is very difficult for me to show my day goodbye but here I am fulfilling what I promised because I feel committed to this community of writing daily to maintain or contribute my bit.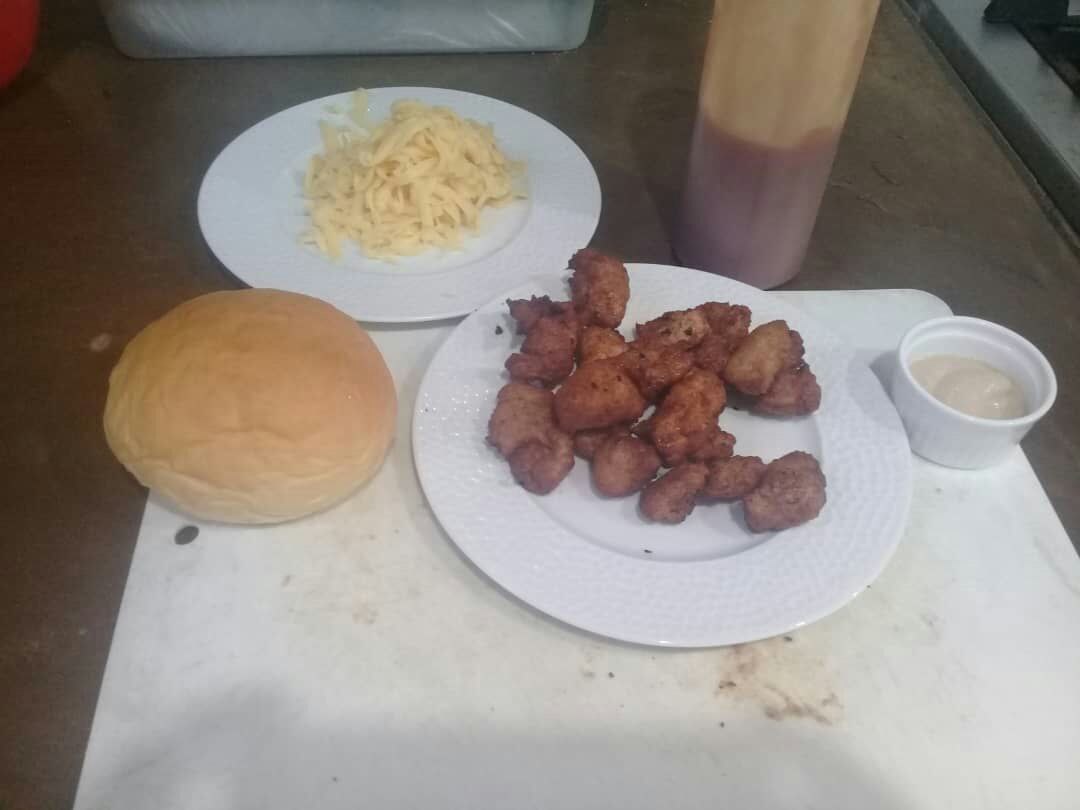 Esta receta es muy conocida pues se trata de armar hamburguesas, cosa que todo el mundo come y que no puede faltar agregarle:
Carne o pollo
Lechuga, tomate y cebolla
Salsas varias:de tomate, mayonesa.(Opcional: de ajo, mostaza,...)
Mantequilla
Para Venezuela normalmente le agregan un huevo frito o tocineta
-Mucho queso, el que quieras.
This recipe is well known because it is about making hamburgers, something that everyone eats and that you cannot miss adding:
-Meat or chicken
-Lettuce, tomato and onion
-Various sauces: tomato, mayonnaise (Optional: garlic, mustard, ...)
-Butter
-For Venezuela they usually add a fried egg or bacon
-Much cheese, whatever you want.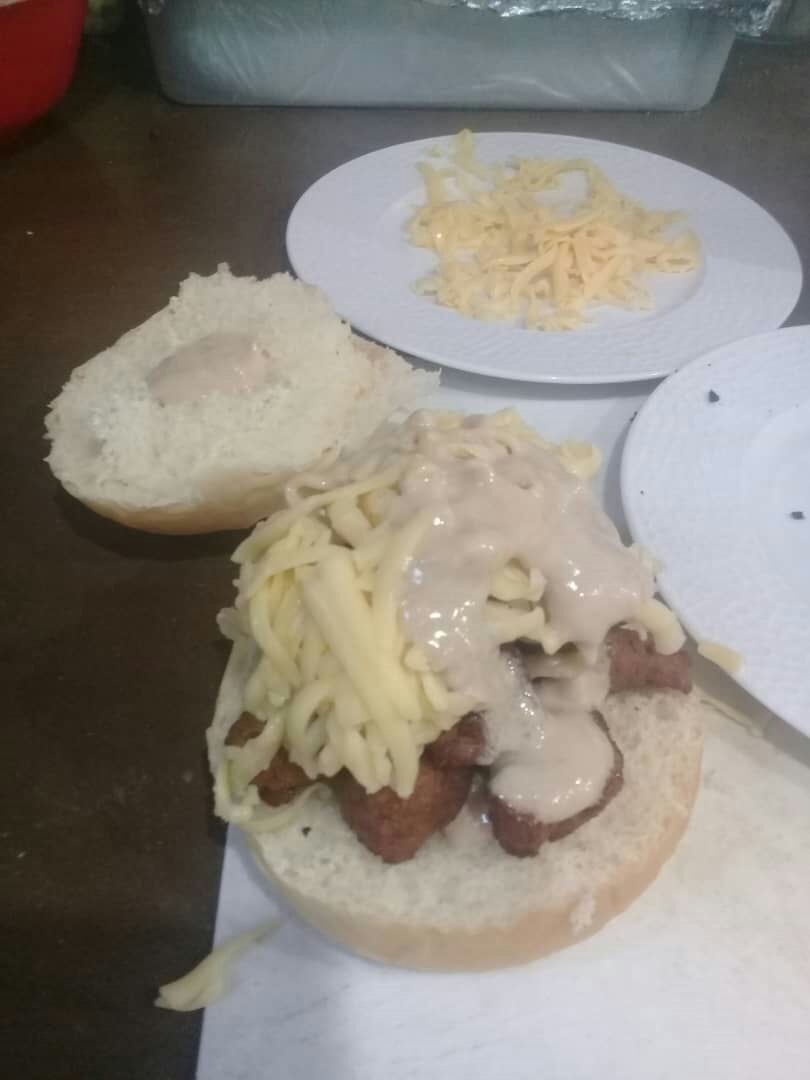 Preparación:
-Al pan de hamburguesa lo abres a la mitad, le agregas algo de mantequilla y lo tuestas un poco. Particularmente hice el pan que me quedó de un suave único, eso me contentó mucho pero tu puedes comprarlos en cualquier panadería.
-Le agregas un poco de las salsas a cada tapa del pan e inmediatamente colocas la carne o el pollo.
-Encima de la carne la lechuga y el resto de los vegetales
-Por último, el huevo y la tocineta y el queso y colocas la tapa encima.
Preparation:
-You open the hamburger bun in half, add some butter and toast it a little. In particular, I made the bread that left me with a unique softness, that pleased me a lot but you can buy them at any bakery.
-You add a little of the sauces to each cover of the bread and immediately add the meat or chicken.
-On top of the meat the lettuce and the rest of the vegetables
-Finally, the egg and the bacon and the cheese and place the lid on top.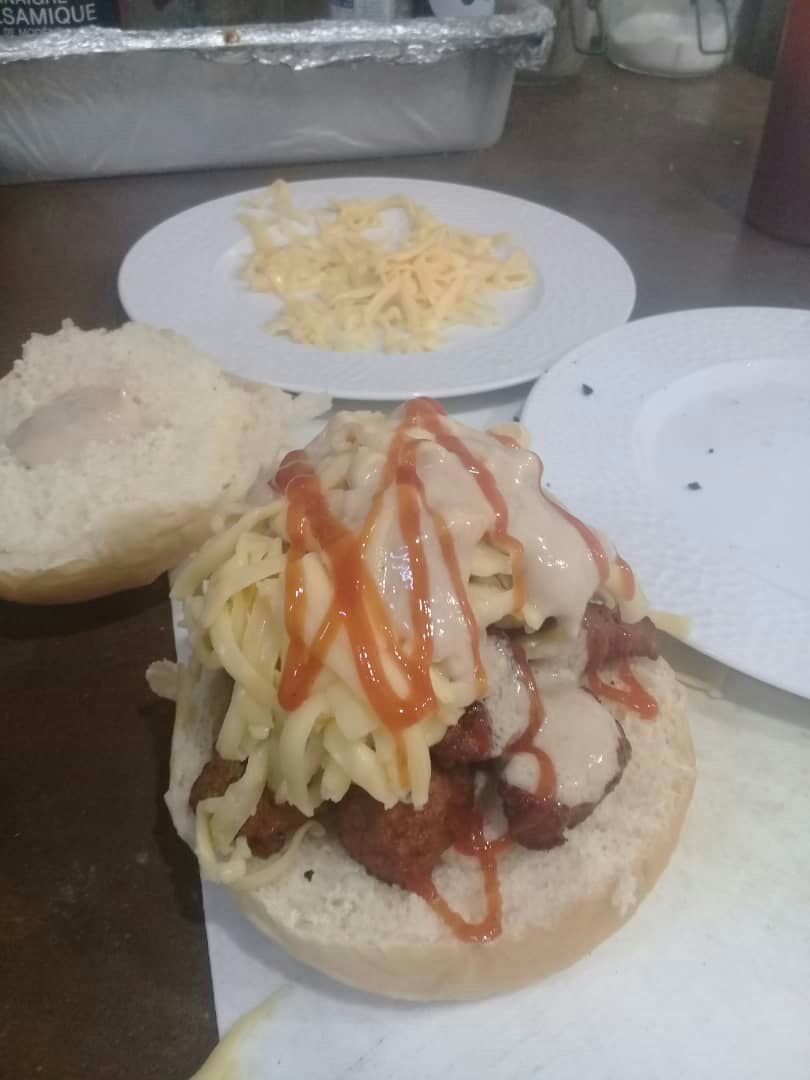 ¡Listo! ya tienes tu rica hamburguesa ideal para la familia y amigos y que puedes disfrutar como almuerzo o cena preferiblemente. Espero puedan tener la dicha de comerse una hamburguesa porque de verdad son divinas y siempre provocan. ¡SALUD!
Clever! You already have your delicious hamburger ideal for family and friends and that you can enjoy as lunch or dinner preferably. I hope you can have the happiness of eating a hamburger because they are truly divine and always provoking. HEALTH!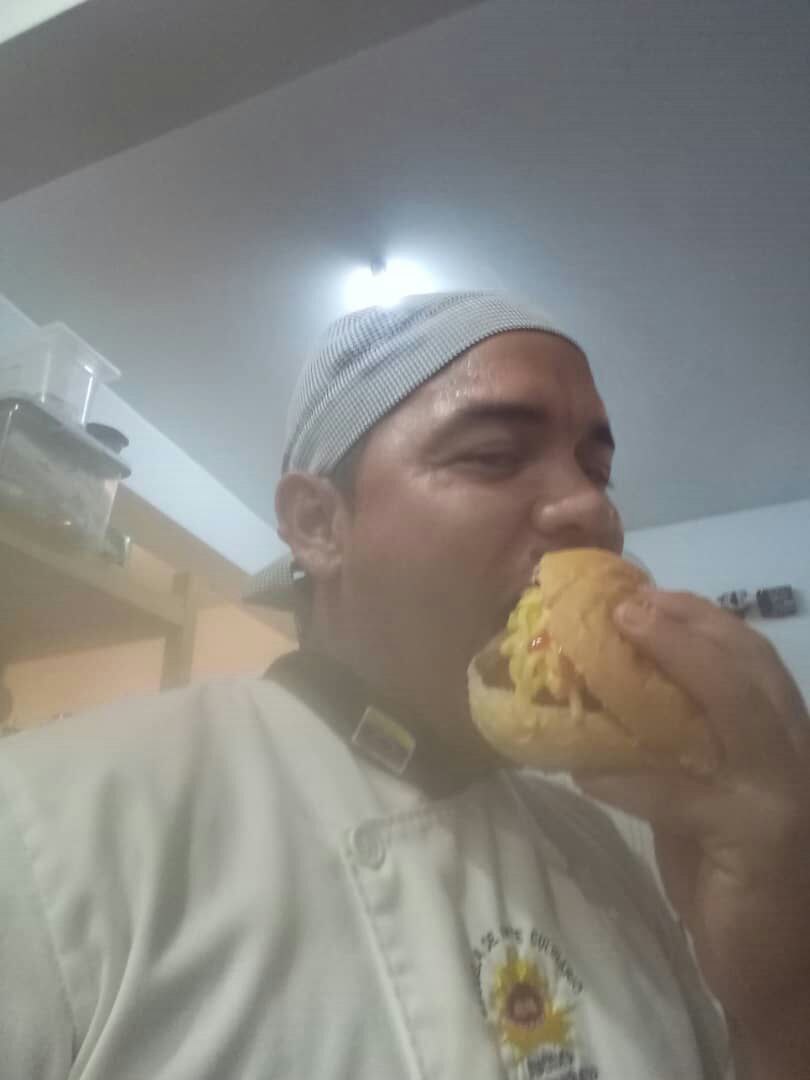 Les mando un abrazo en la distancia. Cuídense.
I send you a hug in the distance. Take care.




---
---