[Eng-Esp]: RESUMEN DE LA SEMANA // SUMMARY OF THE WEEK
Hola apreciada comunidad de
@gems
Hello appreciated @gems community
RESUMEN DE LA SEMANA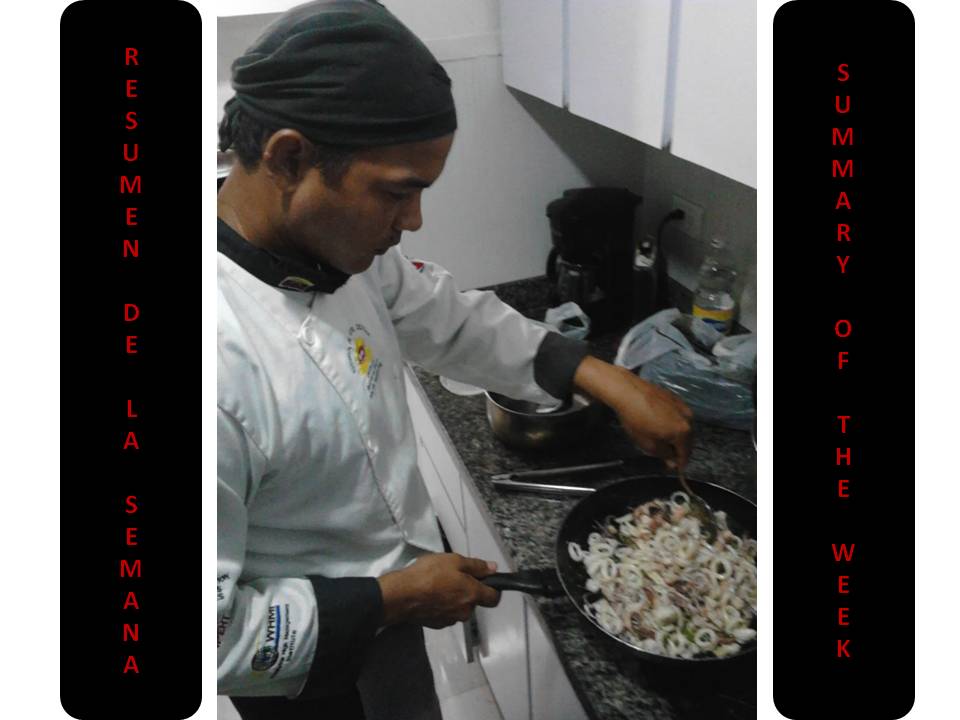 Como todos los domingos aquí traigo el resumen de lo que fue mi agitada semana por si alguno de ustedes le interesa copiar alguna receta o simplemente distraerse un poco así que aquí voy:
Like every Sunday, here I bring a summary of what was my hectic week in case any of you are interested in copying a recipe or simply getting a little distracted, so here I go:
---
LUNES DE PANES:
Este post lo dediqué a describir mi día haciendo panadería, fue una mañana productiva y con mucho cansancio porque no es fácil amasar toda una mañana seguida.
I dedicated this post to describe my day making bakery, it was a productive morning and very tired because it is not easy to knead a whole morning in a row.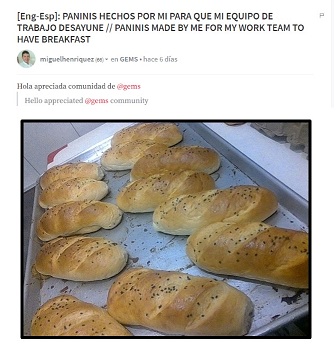 https://hive.blog/hive-148441/@miguelhenriquez/eng-esp-paninis-hechos-por-mi-para-que-mi-equipo-de-trabajo-desayune-paninis-made-by-me-for-my-work-team-to-have-breakfast
---
MARTES DE INICIATIVA:
Decidí unirme a la iniciativa de una dama @ambarvegas que lo propuso y mi pupila me invitó a hacerla, me pareció excelente, si no la han hecho háganla.
I decided to join the initiative of a lady @ambarvegas who proposed it and my pupil invited me to do it, I thought it was excellent, if you have not done it, do it.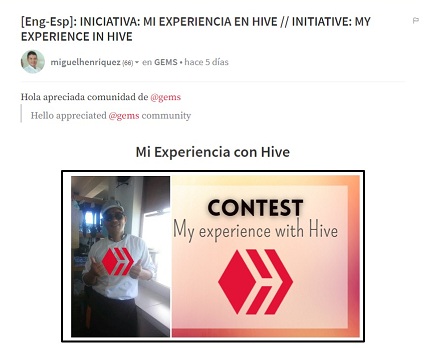 https://hive.blog/hive-148441/@miguelhenriquez/eng-esp-iniciativa-mi-experiencia-en-hive-initiative-my-experience-in-hive
---
MIÉRCOLES DE PLAYA:
Porque no todo es trabajo, decidí darme un chapuzón en mi mar querido y aproveché de tener una nueva experiencia con la Tabla, de verdad que pasé un día fenomenal.
Because not everything is work, I decided to take a dip in my beloved sea and took advantage of having a new experience with the Table, I really had a great day.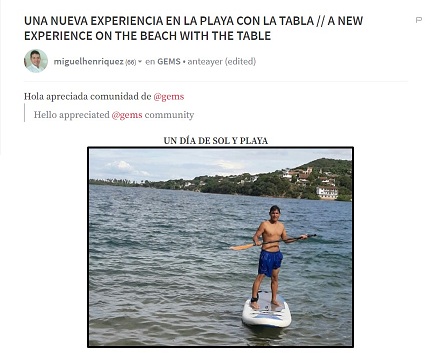 https://hive.blog/hive-148441/@miguelhenriquez/una-nueva-experiencia-en-la-playa-con-la-tabla-a-new-experience-on-the-beach-with-the-table
---
JUEVES DE LICOR:
Quise apoyar a la comunidad de #Beer que me parecen personas muy agradables y simpáticas además soy bartender así que me identifico con esa comunidad y este post fue sobre una bebida típica de aquí.
I wanted to support the #Beer community, which I find to be very nice and friendly people, I am also a bartender so I identify with that community and this post was about a typical drink from here.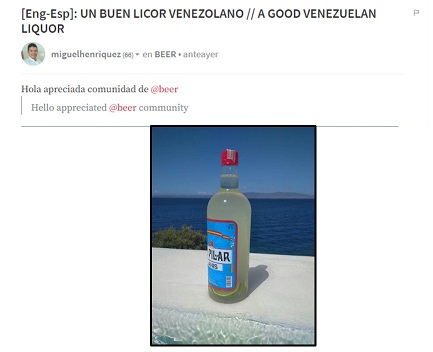 https://hive.blog/hive-187719/@miguelhenriquez/eng-esp-un-buen-licor-venezolano-a-good-venezuelan-liquor
---
SÁBADO DE CEVICHE PERUANO:
El viernes no pude postear por tanto trabajo pero el sábado si y fue una grata experiencia con una receta que les ofrecí sobre un plato típico de Perú: Ceviche y las fotos estuvieron a cargo de un buen amigo de mi trabajo quien deseaba hacer una sesión de fotos a mis preparaciones.
On Friday I could not post because of so much work but on Saturday I did and it was a pleasant experience with a recipe that I offered them about a typical Peruvian dish: Ceviche and the photos were in charge of a good friend from my work who wanted to do a cooking session. photos to my preparations.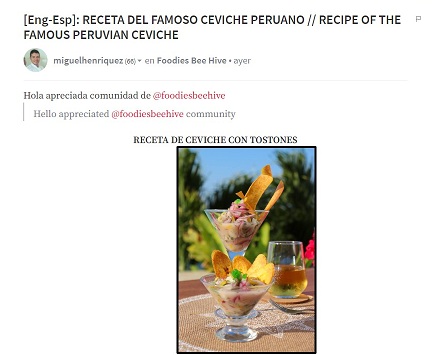 https://hive.blog/hive-120586/@miguelhenriquez/eng-esp-receta-del-famoso-ceviche-peruano-recipe-of-the-famous-peruvian-ceviche
---
Les mando un abrazo en la distancia. Cuídense.
I send you a hug in the distance. Take care.



---
---