THE TRIP- A TRIP FROM LAGOS TO LOKOJA BY ROAD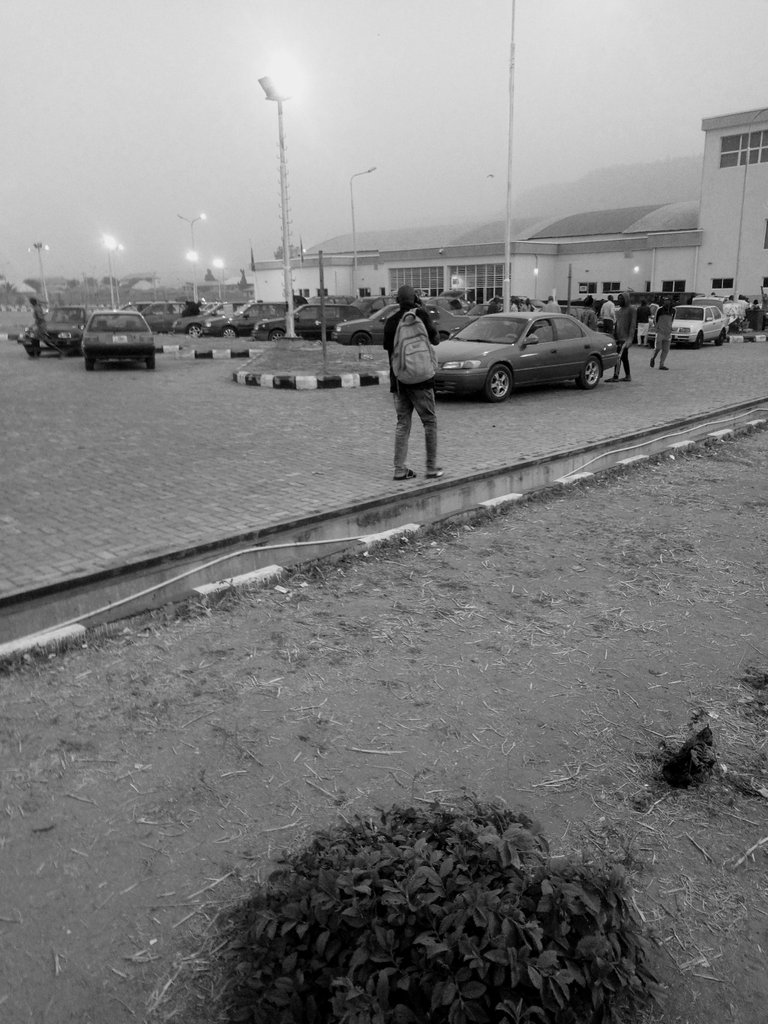 The holiday has ended,as a university student, the few weeks break given to students had elapsed. I had to pack my luggage and prepare myself for 9 hours to approximately 11 hours distance journey, Lagos to Lokoja.
I myself knew it a very long journey and with Nigeria's road situation there is a high possibility one will use more than the required time on the road. I packed my things but couldn't pack much because of the distance. I had to take few things.
I packed my luggage a day before the journey .On the day of the journey, I had to wake up as early as possible and get myself to the bus terminal to catch the first bus so I could get to my destination early, because here in my country Nigeria, for safety precautions, traveling that long distance at late night is not advise able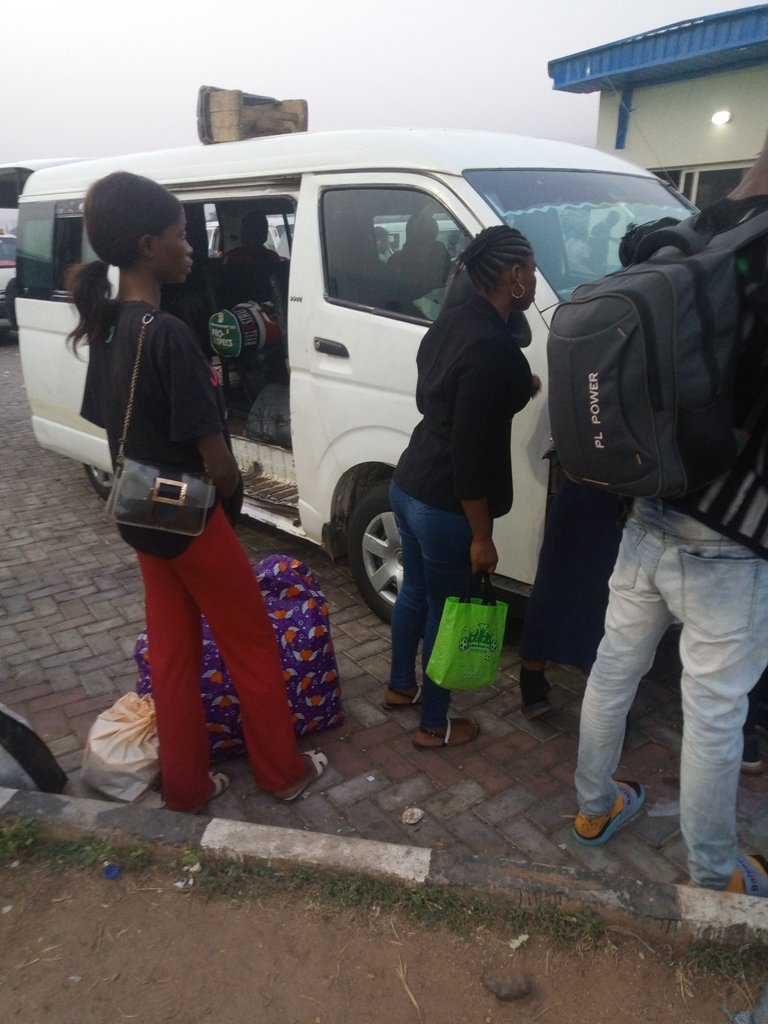 Fortunately for me, I was privileged to meet the first bus at the bus terminal while loading up. I got there being the 10th passenger and had to wait till the bus is filled up, and for the bus to get filled up we are left with 4 people. We in the bus had to be patient and wait for other four passengers.Not quite long, people came and the bus was filled, after some minutes the bus driver came in to start the bus engine while a follower of Christ led us in prayers for journey mercies.
The journey started immediately the prayer ended, me as a person with huge love for music, I plugged in my earpiece and started listening to music while we move.
For those living inside of Lagos, Traffic is a usual thing, fact being we left so early in the morning and was fortunate enough to dodge the traffic before it build up and moved outside Lagos to ibadan.
On getting to Ibadan it was getting brighter,people are out to start their daily life routine but there was no huge traffic on like Lagos.
The driver driving the bus was a man of patience , on getting to osun state, some people in the bus made mention of getting down to urinate. Immediately the driver heard that, he find space to park for them to alight and urinate, unlike some other Lagos drivers,you will understand what I meant if you reside in Lagos.
He parked well and majority of us including myself came down to urinate, after some minutes we embacked on the journey.
The journey was smooth and stress free, after some hours in osun state we entered ekiti state, we continued the journey, some people bought food, drinks and snacks to refresh the body system while we move.
It was a sweet and long distance journey not until we got to the extreme end of ekiti so we can cross the border to kogi state when we encountered traffic. Basically in that particular place there is always traffic and slight movement.
This time the traffic was not moving but stagnant, Drivers had to off the car and bus engines and move out the vehicle for fresh air and some Stretching including we the passengers.
And what caused this traffic of a thing? We got to know that the government are fixing the road because it was really messed up and at that particular time they just poured some tar materials and chemical that can't be stepped on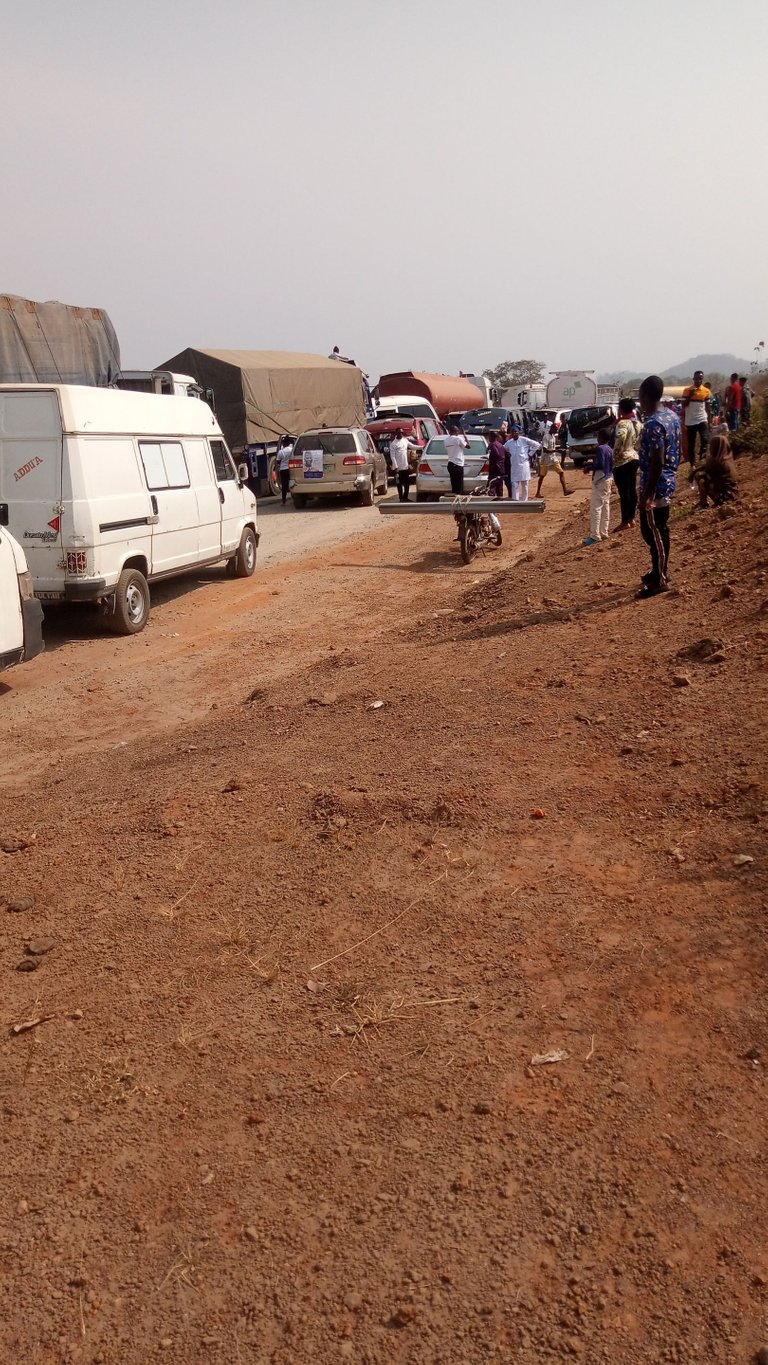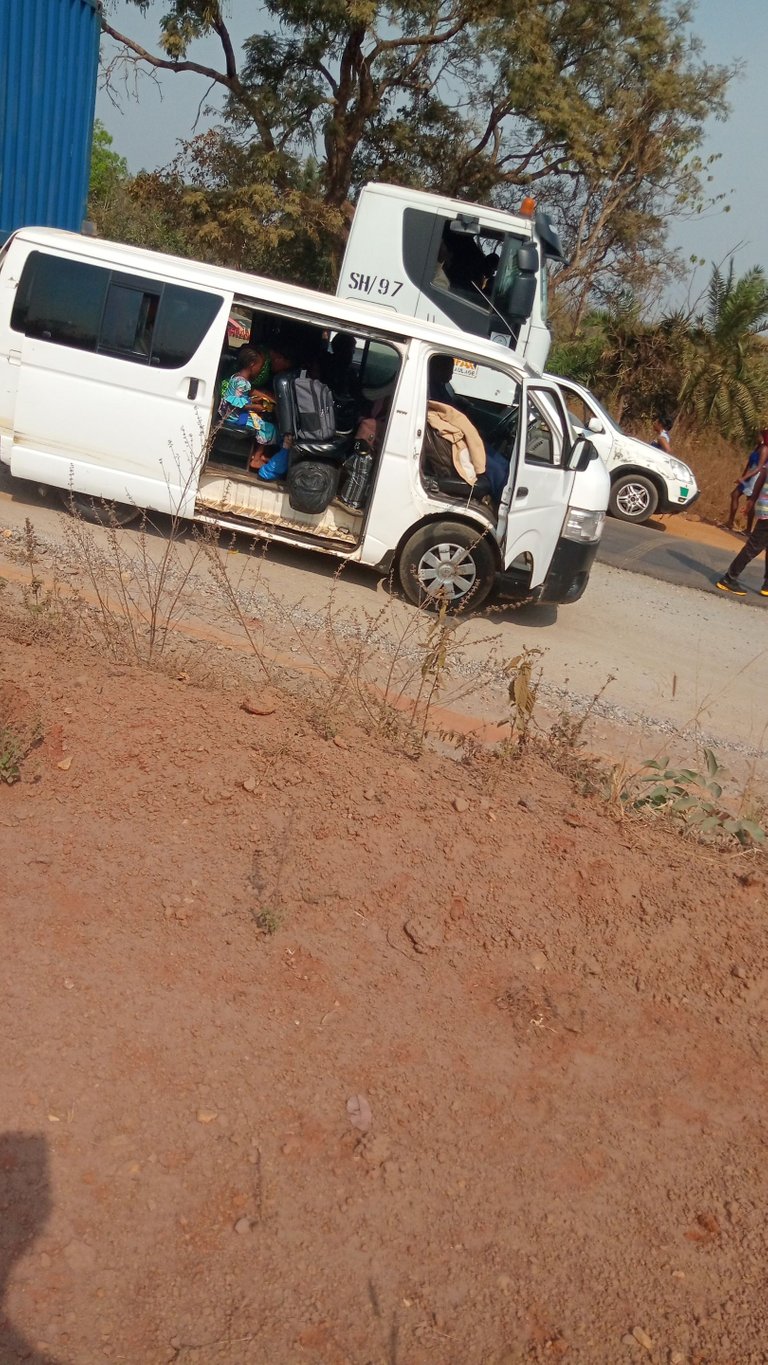 After waiting for two and half hours, we all had to find space and turn back to where we were coming from for another route. Although the road at the other route was bad but we journeyed on it because we got no other alternative.
After moving for few minutes we arrived inside of kogi and head straight to kabba, kabba is a big town inside of kogi
On getting to kabba, the driver Parked at a usual canteen for travellers to eat, we all alighted and got food for ourselves eg amala, semo, eba etc.
After few minutes we continued the journey to lokoja. We spent about two hours while moving from kabba to lokoja.
We got to lokoja around 8pm in the late evening.
I was so tired and stressed, I had to go inside my room, bath,eat and sleep
I hope you enjoyed the content
Thank you for stopping bye to read through my blog
GRACIAS
---
---