PRODUCTION OF MOSAICS
Hello hiveians...
Good evening to you all, its quite a beautiful day...guess what? We'll be talking about mosaic and how to produce them.
What are Mosaics?
Mosaics are pictures or designs constructed from smaller pieces. Mosaic is an artwork of surface decoration made by placing small pieces of glass, stone ceramic, etc. of different colours together. This is done by gumming coloured pieces of glass, marbles, beads, etc. on a flat surface such as a wall, ceiling or board.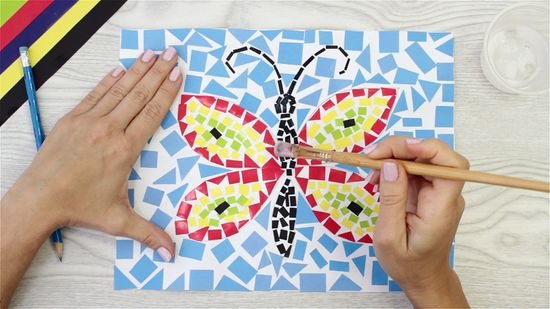 image source
It is an art of creating images with an assemblage of small pieces of coloured glass, stone or other materials. Most mosaics are made of small, flat, roughly square, pieces of stone or glass of different colours, but some may be made of small rounded pieces of stone.
Uses of Mosaic
Mosaic is used for wall and ceiling decoration
Mosaic work increases the reasoning and constructing power of artists
Mosaic is an alternative to painting of surfaces
It encourages improvised use of art materials
Materials for producing Mosaic
Buttons, broken bottles, plates, sequins, pens, pliers, knives, painting brush, scissors, newspapers, rulers, glues, plywood, cardboard, etc.
Get all needed materials like glass, stone, etc. at hand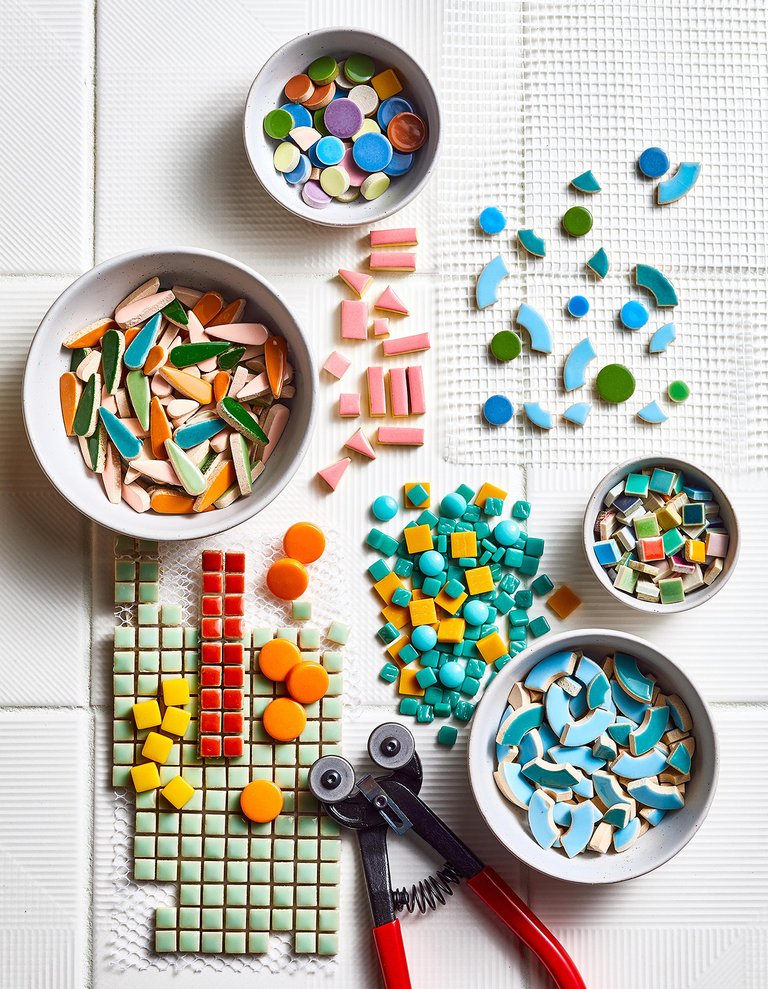 image source
Make a drawing on a given board or surface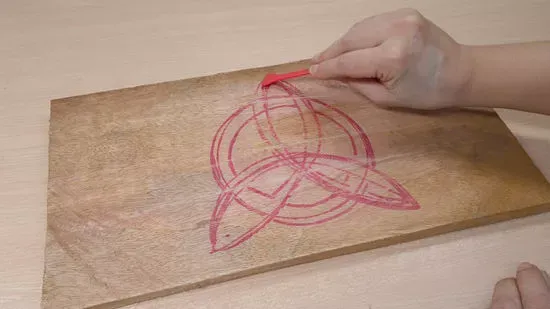 image source
Cover the board surface with glue or gum

Cut in materials bits and gum

image source
---
---