Hive Power Up Day June 2023 [PT/EN]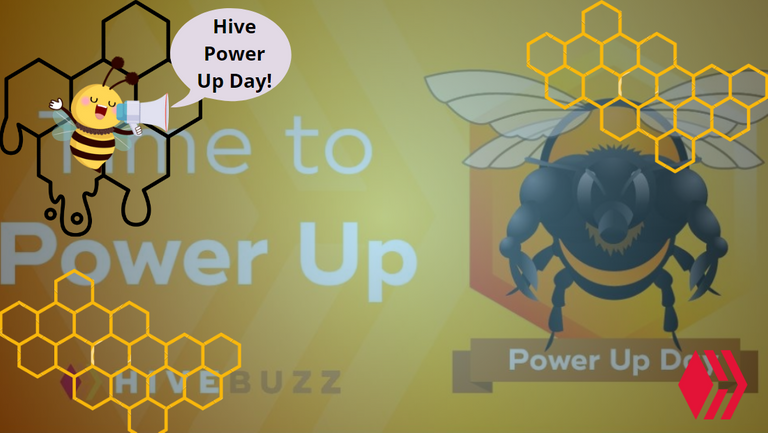 Acredito que todos sabem que a cada primeiro dia do mês, as abelhas aqui da Hive se juntam para fazer um super Power Up! É um dia para ser celebrado, pois mostra força que a comunidade possui, em prol de uma blockchain cada vez mais forte.
No Power Up desse mês, eu contribui simbolicamente com a intenção de gratir a minha badge. Foram transformados 15 Hive em HP.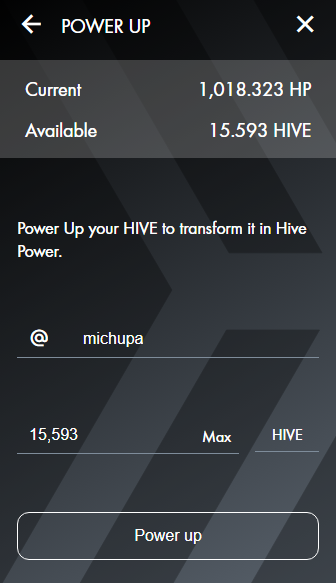 A intenção foi participar de mais um mês!
Mas o meu crescimento aqui dentro da Hive não para! Eu dediquei o mês antes desse, a colocar todos os mes ganhos com posts em HP e hoje eu possuo 5232 HP próprios ( mais 2,5k delegados).
Estou muito feliz de estar chegando perto da minha primeira meta que é 8k de HP. Acredito que até o final desse ano eu cravo essa marca!
Obrigado por me acompanhar e até o próximo mês!
---
[EN]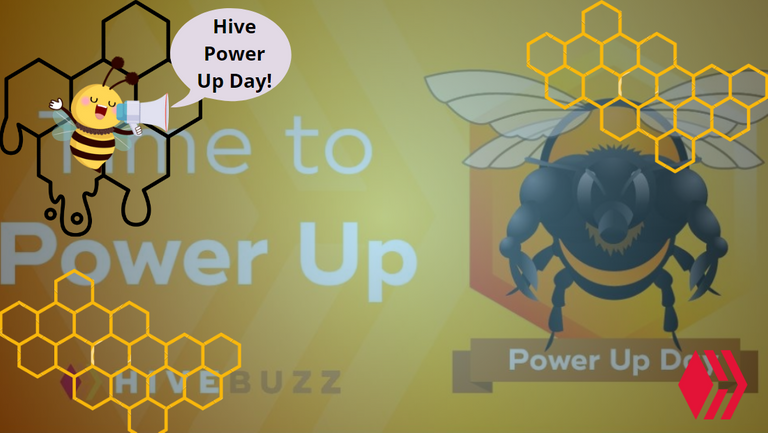 I believe everyone knows that every first day of the month, the bees here at Hive get together to do a super Power Up! It is a day to be celebrated, as it shows the strength that the community has, in favor of an increasingly strong blockchain.
In this month's Power Up, I symbolically contributed with the intention of rewarding my badge. 15 Hive were turned into HP.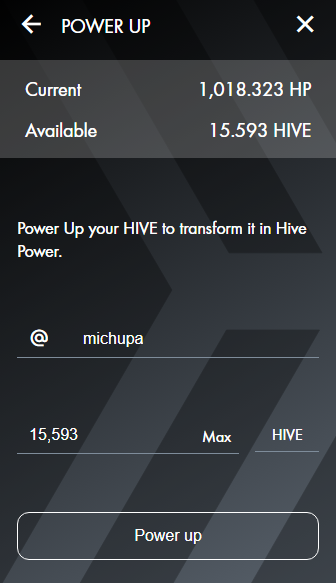 The intention was to participate for another month!
But my growth here at Hive doesn't stop! I dedicated the month before that to putting every month's earnings from posts into HP and today I have 5232 HP of my own (plus 2.5k delegates).
I'm very happy to be getting close to my first goal which is 8k HP. I believe that by the end of this year I will carve this mark!
Thanks for following along and see you next month!
---
---
---