Esp|Eng| BATERISTA QUE HAN SIDO DE INFLUENCIA PARA MI | DRUMMER WHO HAVE BEEN OF INFLUENCE FOR ME.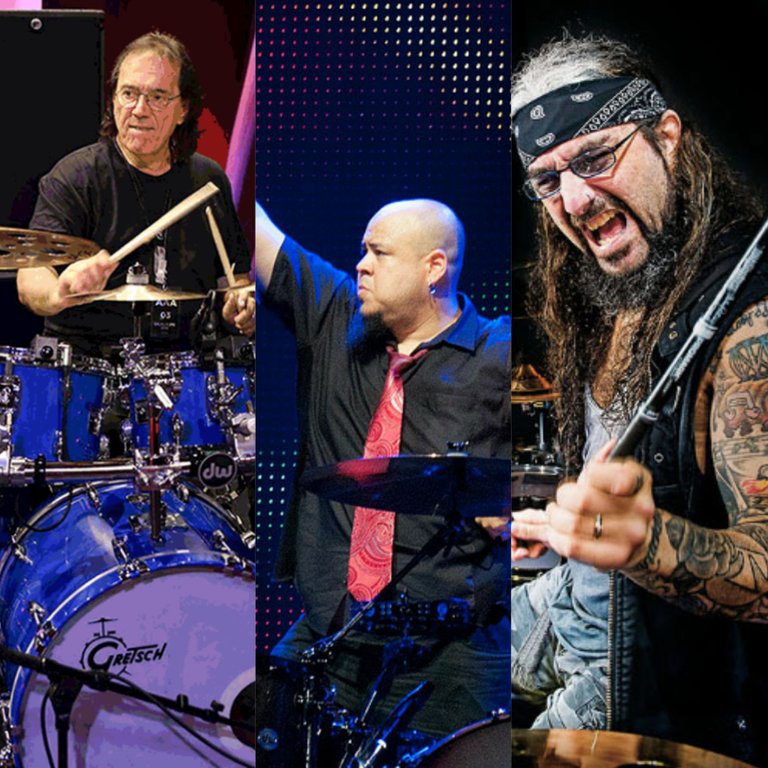 《ESPAÑOL》
Abrazo gigante para todos mis amigos músicos de la comunidad, espero esta semana este yendo con mucha música para ustedes.
Hoy quise hacer algo diferente, algo que nunca había hecho para ustedes pero que me motivó las ganas de que ustedes colegas conozcan los musicos que me han influenciado y que han sido parte de mi crecimiento musical en la batería y a su vez han tenido mi admiración desde hace muchos años.
Estos son músicos de alta trayectoria, tienen muchísimos años en la música, no solo como bateristas, sino también como productores e ingenieros de grabación, todos han conseguido premios importantes como lo son los Grammy's entro otros de igual envergadura.
El primer músico que voy a presentar es el señor:
VINNIE COLAIUTA
Sin lugar a dudas hablar de Vinnie, es hablar quizás de la referencia más clara de un baterista de session, es hablar de academia, de gusto y de disciplina, es hablar de tarimas, de centenares de discos grabados y de escenarios pisados.
El baterista estadounidense es muy conocido en el mundo del jazz, no obstante es uno de los musicos de grabación más cotizados a nivel mundial, y es que gran talento, lectura y habilidad para tocar la batería es algo de otro mundo.
Hoy en día tiene 65 años y sigue teniendo una condición física mejor que cualquier persona de menor edad.
Vinnie ha trabajado con muchos artistas, entre ellos, el cantante de rock argentino "Fito Paez" con quien ha participado en la grabación de muchos discos y acompañando al astro argentino en muchas tarimas y tour por el mundo; humildemente el baterista ha tenido el gusto de grabar para incontables celebridades del mundo de la música como lo son: Celine Dion, Mariah Carey, Sting, Draco Rosas, Ricardo Arjona, Andre Bocelli, Michael Bubble y Leona Lewis, solo por nombrar algunos.
De esta manera el astro de la batería ha logrado cotizar como uno de los musicos más caros de la música actual.
---
《INGLES》
Giant hug for all my musician friends in the community, I hope this week is going with a lot of music for you.
Today I wanted to do something different, something that I had never done for you but that motivated me to want you colleagues to meet the musicians who have influenced me and who have been part of my musical growth in drums and in turn have had my admiration since Many years ago.
These are highly experienced musicians, they have been in music for many years, not only as drummers, but also as producers and recording engineers, they have all won important awards such as the Grammy's among others of equal importance.
The first musician I'm going to introduce is Mr.
VINNIE COLAIUTA
Without a doubt to speak of Vinnie, is to speak perhaps of the clearest reference of a session drummer, it is to speak of academia, taste and discipline, it is to speak of platforms, hundreds of recorded records and trodden stages.
The American drummer is well known in the jazz world, however he is one of the most sought-after recording musicians in the world, and that great talent, reading and ability to play the drums is something from another world.
Today he is 65 years old and continues to have a better physical condition than anyone of less age.
Vinnie has worked with many artists, among them, the Argentine rock singer "Fito Paez" with whom he has participated in the recording of many albums and accompanying the Argentine star on many platforms and tours around the world; The drummer has humbly had the pleasure of recording for countless celebrities in the world of music such as: Celine Dion, Mariah Carey, Sting, Draco Rosas, Ricardo Arjona, Andre Bocelli, Michael Bubble and Leona Lewis, just to name a few.
In this way the star of the battery has managed to quote as one of the most expensive musicians in current music.
---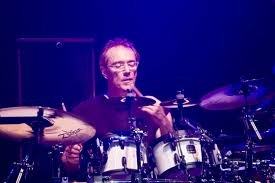 ---
ABE LABORIEL JR.
Cuando hablamos de que muchas veces "LA MUSICA SE LLEVA EN LA SANGRE", Este es un ejemplo claro y notorio, y es que Abe Laboriel JR, es hijo del genio del bajo "Abraham Laboriel", cabe destacar que su padre hoy por hoy es considerado como uno de los mejores bajistas de la historia de este instrumento y es de el que heredó todas las habilidades musicales que hoy en día posee.
Laboriel Jr, es un músico y baterista estadounidense de descendencia hondureña y mexicana, que se ha dedicado al mundo de la grabación y show business desde hace varios años.
Hoy por hoy es el baterista del gran músico "Paul McCartney" con quien ha conseguido algo más que un compañero de trabajo, son grandes amigos y disfrutan de este arte de una manera magnífica.
No obstante de ser baterista de McCartney, Laboriel Jr. ha participado en grabaciones como bateristas con artista como lo son: Juanes, Eric Clapton, Kenny G, Alejandro Sanz, Lady Gaga, Eros Ramazzotti, entre otros.
---
ABE LABORIEL JR.
When we talk about how many times "MUSIC IS TAKEN IN THE BLOOD", This is a clear and notorious example, and it is that Abe Laboriel JR, is the son of the genius of bass "Abraham Laboriel", it should be noted that his father today He is considered one of the best bassists in the history of this instrument and it is from the one that he inherited all the musical abilities that he possesses today.
Laboriel Jr, is an American musician and drummer of Honduran and Mexican descent, who has been dedicated to the world of recording and show business for several years.
Today he is the drummer of the great musician "Paul McCartney" with whom he has gotten more than a co-worker, they are great friends and enjoy this art in a magnificent way.
Despite being McCartney's drummer, Laboriel Jr. has participated in recordings as drummers with artists such as: Juanes, Eric Clapton, Kenny G, Alejandro Sanz, Lady Gaga, Eros Ramazzotti, among others.
---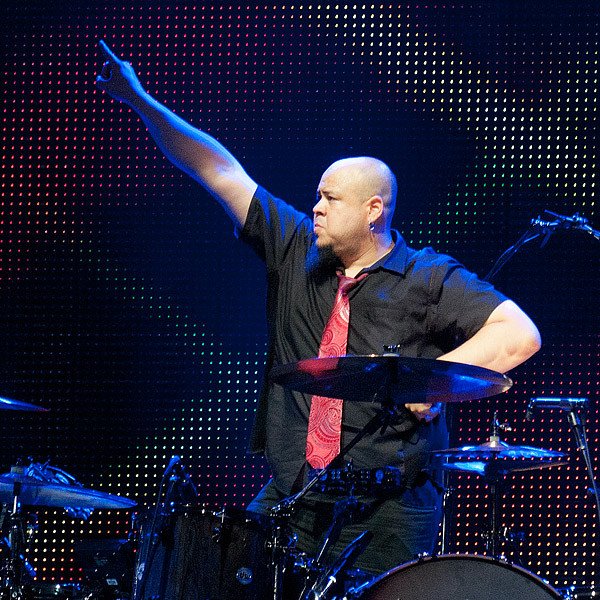 ABE LABORIEL JR.
MIKE PORTNOY
No podía faltar uno de mis bateristas favoritos, el sr. MIKE PORTNOY, un músico súper estrella del rock y del rock progresivo a nivel mundial, conocido como uno de lo grandes bateristas de este género hasta la actualidad.
Su rapidez en la batería se ha ganado miles de fanáticos a nivel mundial, y es que a decir verdad es una de las habilidades más admirables del baterista neoyorkino, a pesar que se dedicó a la música rock, el baterista es egresado de una de las universidades más prestigiosas del mundo " Berklee collage of music" en la ciudad de Boston.
Mike Portnoy fue fundador de la banda DREAM THEATER, grupo que le regaló muchísimos viajes al rededor del mundo, con quienes compartió durante 25 años hasta que en el 2010 decide abandonar las filas de la banda, sin embargo siguió haciendo música con "Avenged Sevenfold".
También participó en grabaciones para artistas como: Billy Sheehan, Jordan Rudess, Steve Morse, Neal Morse, Andy West, Liquid tension xperiment, entre muchos otros grupos y artistas del género que caracterizaba al baterista.
Sin duda alguna un talento admirable.
---
MIKE PORTNOY
I couldn't miss one of my favorite drummers, mr. MIKE PORTNOY, a worldwide superstar rock and progressive rock musician, known as one of the great drummers of this genre to this day.
His speed in the drums has won thousands of fans worldwide, and to tell the truth it is one of the most admirable skills of the New York drummer, although he dedicated himself to rock music, the drummer is a graduate of one of the most prestigious universities in the world "Berklee collage of music" in the city of Boston.
Mike Portnoy was the founder of the band DREAM THEATER, a group that gave him many trips around the world, with whom he shared for 25 years until in 2010 he decided to leave the ranks of the band, however he continued making music with "Avenged Sevenfold" .
He also participated in recordings for artists such as: Billy Sheehan, Jordan Rudess, Steve Morse, Neal Morse, Andy West, Liquid tension xperiment, among many other groups and artists of the genre that characterized the drummer.
Without a doubt an admirable talent.
---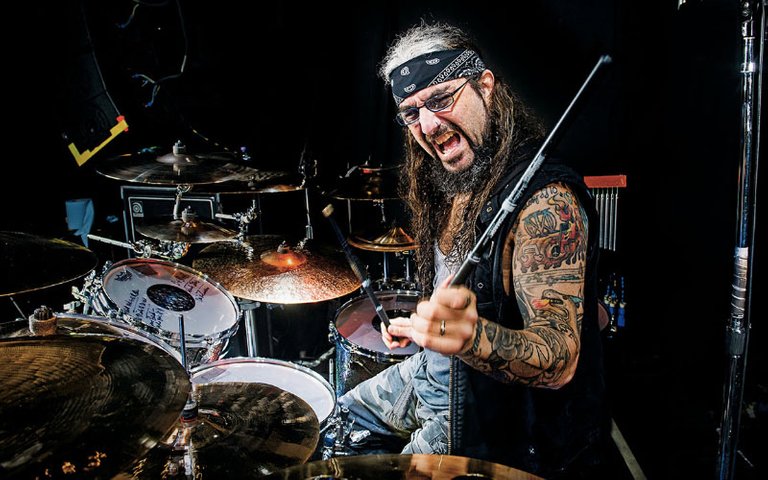 MIKE PORTNOY
DISFRUTEN
ENJOY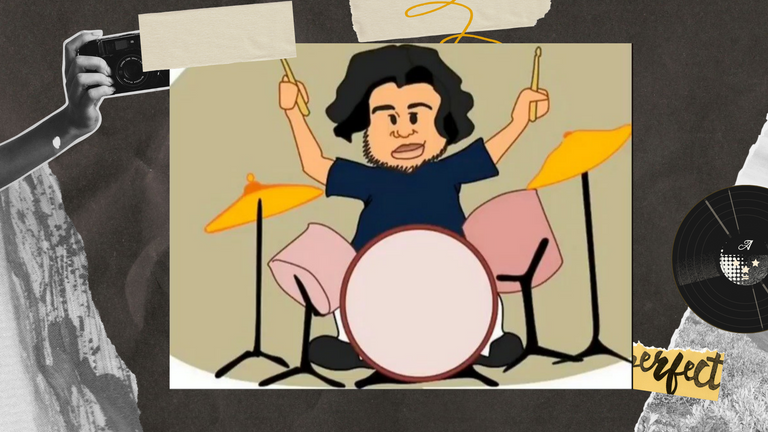 ---
---