The Soul Of The Classical Khmer Traditional Dance Performance Event 🎼🥁💃
Greetings everyone, Today I am so excited to share the classic traditional dance performance with you. A week or two-three days before the actual New Year, it is customary for groups of women and men in villages to perform the traditional dance calls Trot Dance, actually meaning ending of the old year and start with the new happy year as well as to protect people from bad luck.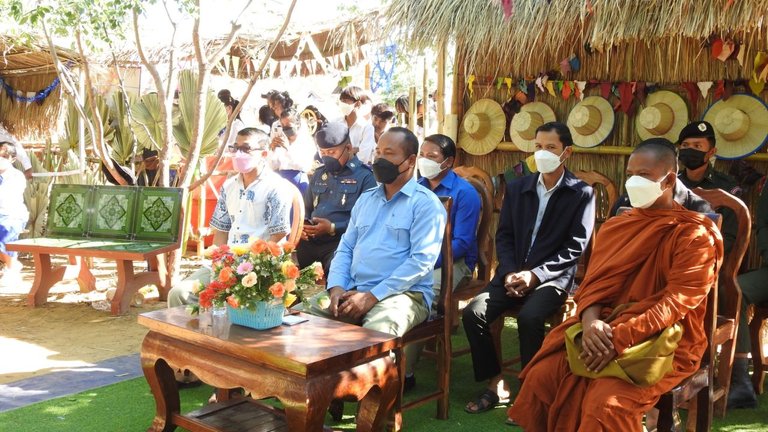 Trot Dance Is Starting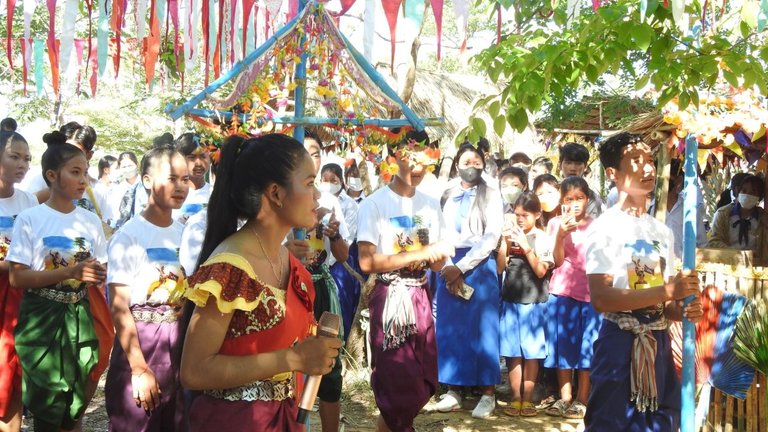 One of my favorite performances was the traditional girl who sing known, which is meant to celebrate the beauty and grace of Cambodian women. She sings so beautifully, clear and strong.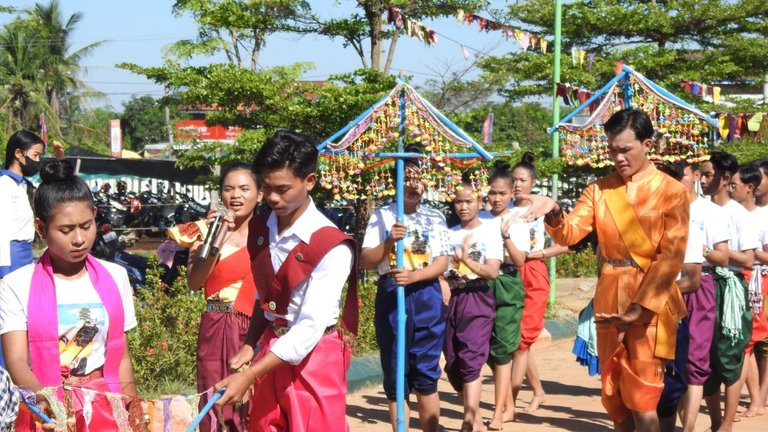 Both men and women can participate in the same movement. They walk slowly until the they got into the planning place to show their dancing. While walking, the sounds by people singing is loud.
Food Preparation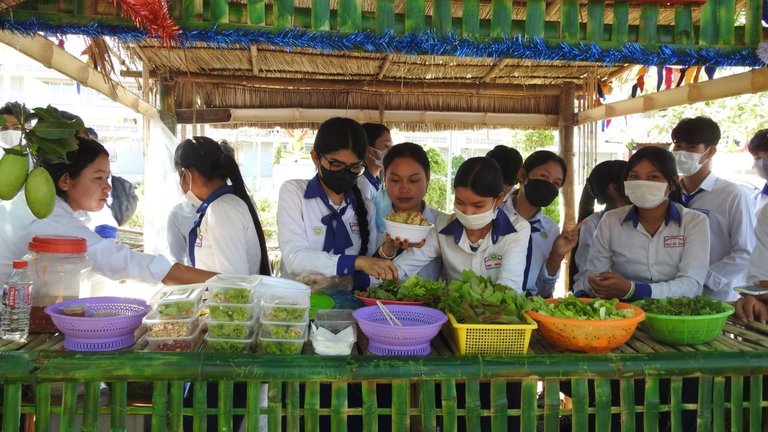 The community organized event included food, traditional dance performances, breakdancing, a spoken word performance, and music! There was a very delicious food country Style prepared by students.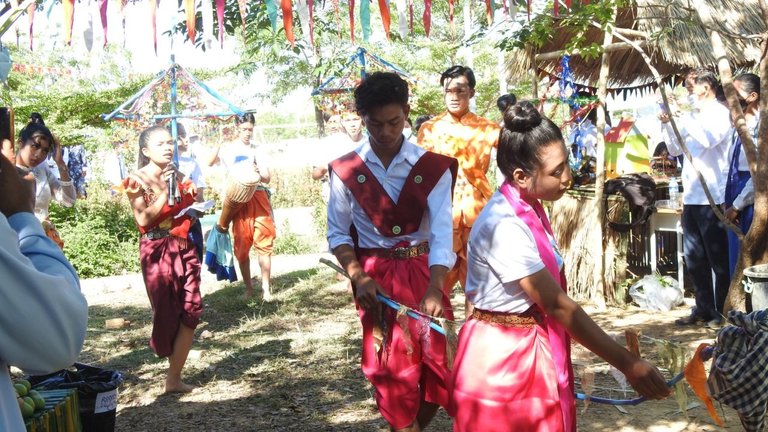 There are many characters in this dance the special one is the singing character. All the words that she sings has a full meaning and really impact to the whole events.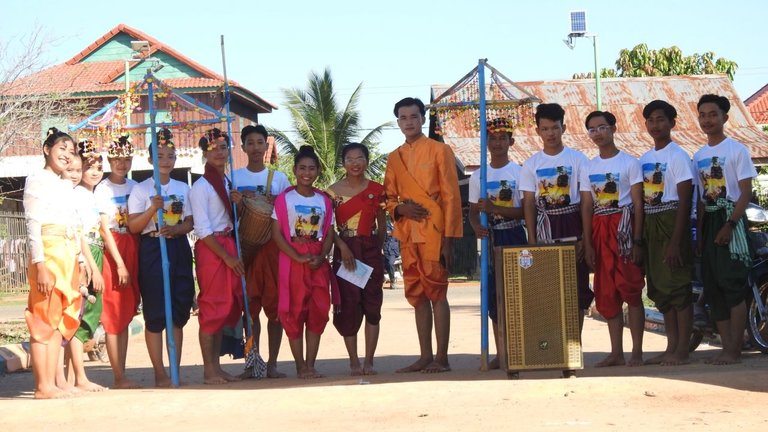 Together in one photo. The five little girls performing this dance for an hour are so beautiful and stunning, they did a very good job and I really appreciate. This part, Women wear a button up shirt and a colorful silk. For men, they wear the white T-shirt with symbols, for the main character they usually wear the classic one which is oranges.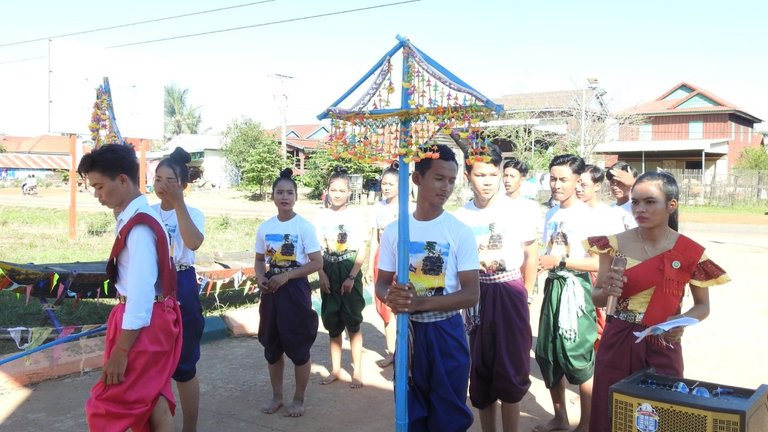 There are many good imitations but this is the real deal. Performed outside - this dance is really keeps the culture and traditions of Cambodia alive.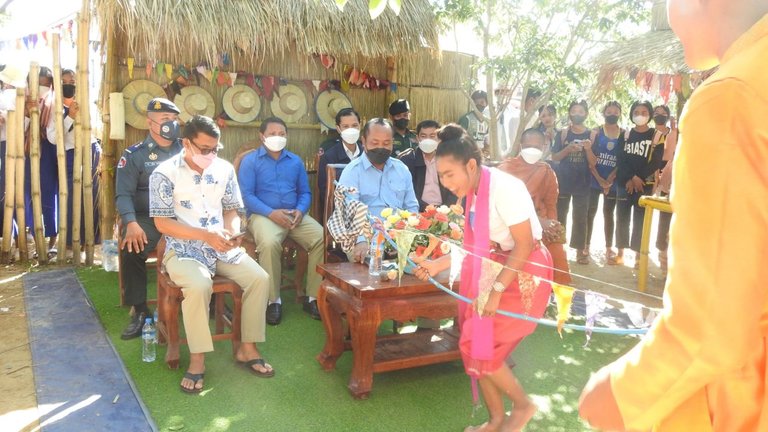 Generally, they also believe that all dance styles-traditional can help create friendship and happiness among society as in each villages especially in the countryside, people always come to see and participate.
---
---