Support My Lovely Farmers Market 👨🏻‍🌾 - Cambodian Organic Vegetables, Fruits Exhibition

Hello all my beautiful people, this morning, the weather is wet from 4-6 am. The outside where we come out providing such a fresh air. Generally, local people do exercise by walking in a small group, talking. Some people also enjoy running, but the environment today doesn't allow them to run because of the dirty road behind.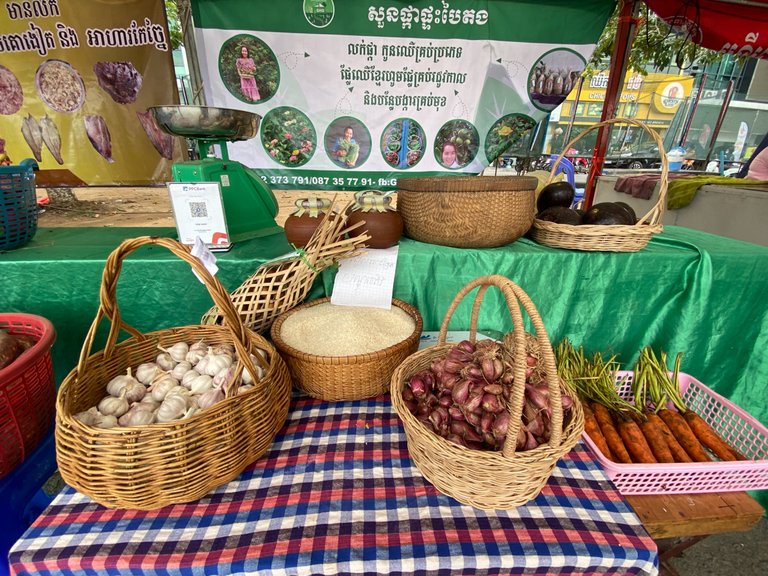 The people I know here often said buy local goods. That means you support local business. Living in the town that you can sell your own product to gives you the ability to connect with your potential customers. You know your community and target market better than your national competition. The best way to take advantage of this is participating in local events. Here, it comes to 4 times that the government has prepared this event. Is there a bigger event coming up in the community? Sponsor the event or provide some sort of value for people attending.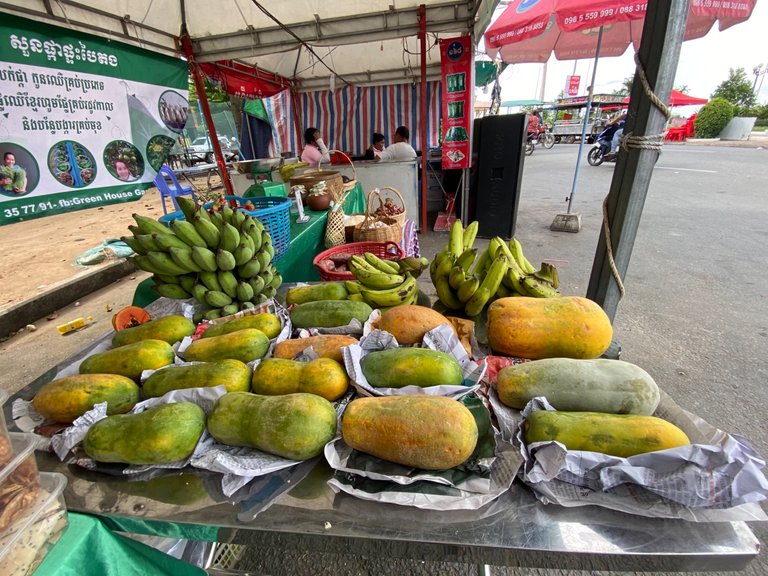 I will take you to look at the other side of the exhibition, on the left hand side we see they have prepared vegetables and fruits. Generally, banana is a common fruit that we always see in most countries especially in Asia. This stall they also have papaya. I would say these two vegetables that I have mentioned is easy to grow, they are not depending on season, the things is that they just need enough water to survive.
In Cambodia, sweet potatoes have been selling in a cheap price. It's only 3000 riel, which is less than 1 dollar. About 8 weeks before your last spring frost date, look for unblemished, smooth, organic sweet potatoes at the store or farmers market. Be sure to ask about the variety and check that it's one that you want to grow.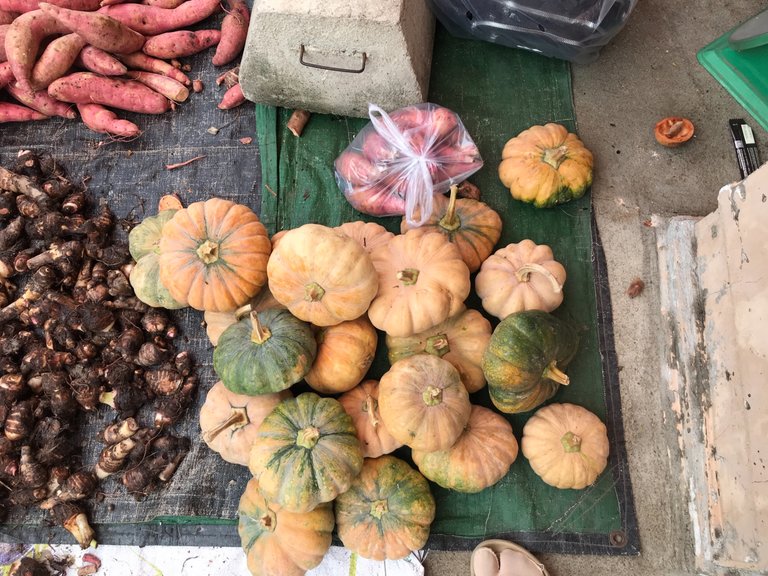 Pumpkin can make into many different kind of recipe both for desserts or meal. People said Pumpkins need 1 inch of water per week. Water deeply, in the morning and on very hot afternoons, especially during fruit set. Obviously, they grow it naturally, but the important is that some pumpkin seems to have a very similar size and color, I think maybe they grow it at the same time and use exactly the same amount of soil.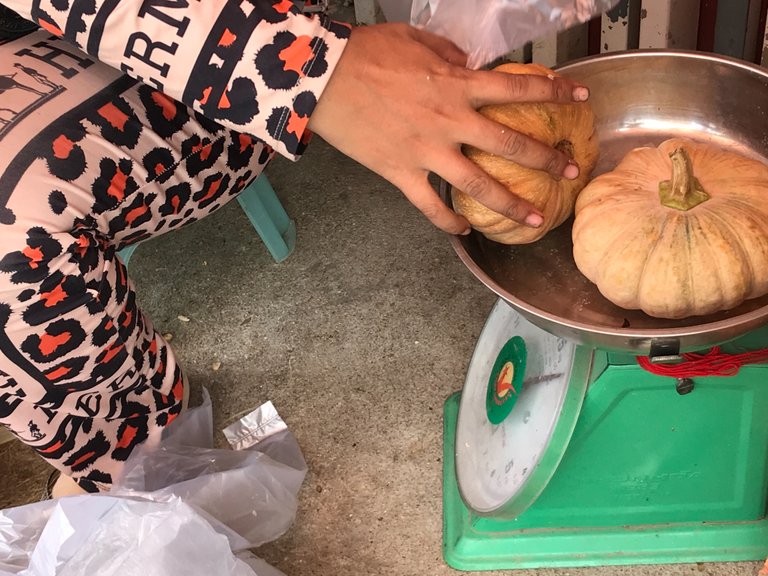 After walking for a long hours, I decided to buy pumpkins. I actually bought two pumpkins because I need it for my Proher recipe, khmer vegetables soup.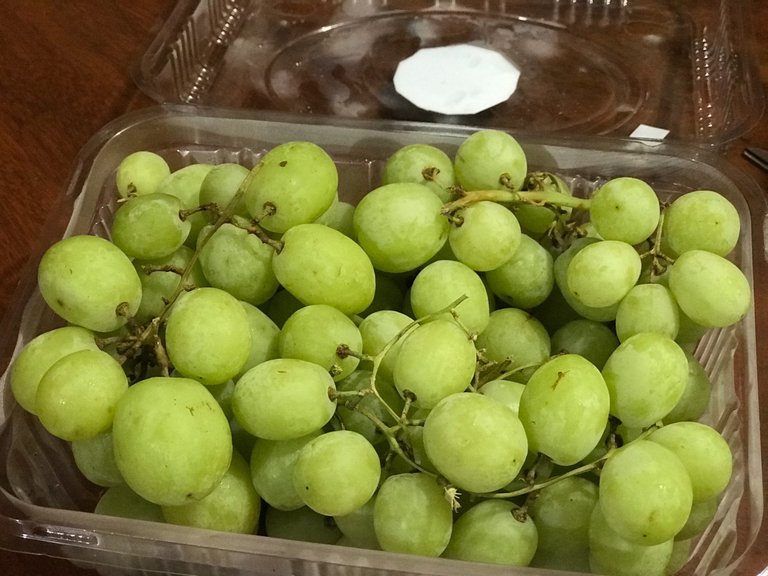 The main health benefit of locally grown fruits is that it's fresher. Fruits and vegetables begin to lose their nutrients within 24 hours of being picked, so fresher produce is more nutritious. In addition, locally grown food is picked at its peak ripeness, when it's most dense with nutrients.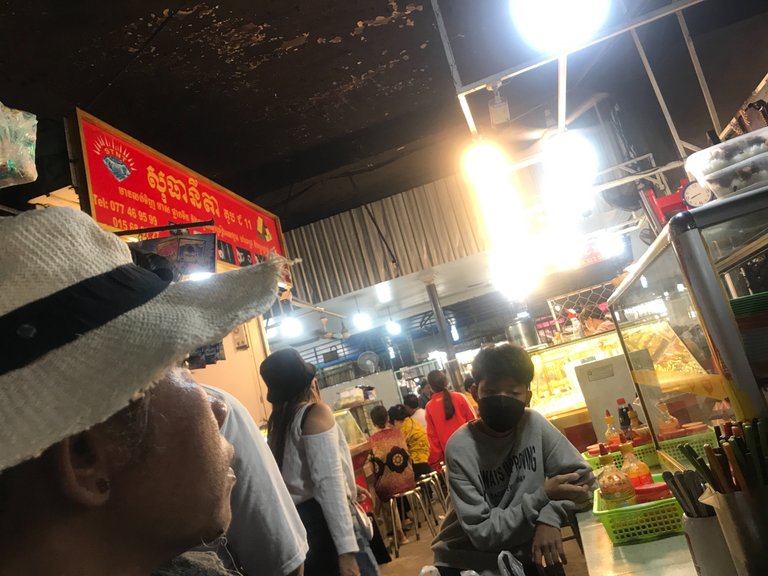 In the evening, me and my mom still visiting here, walking around until we see one stall that sell noodles meatballs and many different kind of food including grilled squid, so we decided to buy one box of grill squid cost 10000 riel which is equal to 2.50 dollars. As I remember the seller has recommended this to us and said it is a fresh squid that she transport it from Sihaknouk, a province of Cambodia where it's located near the sea.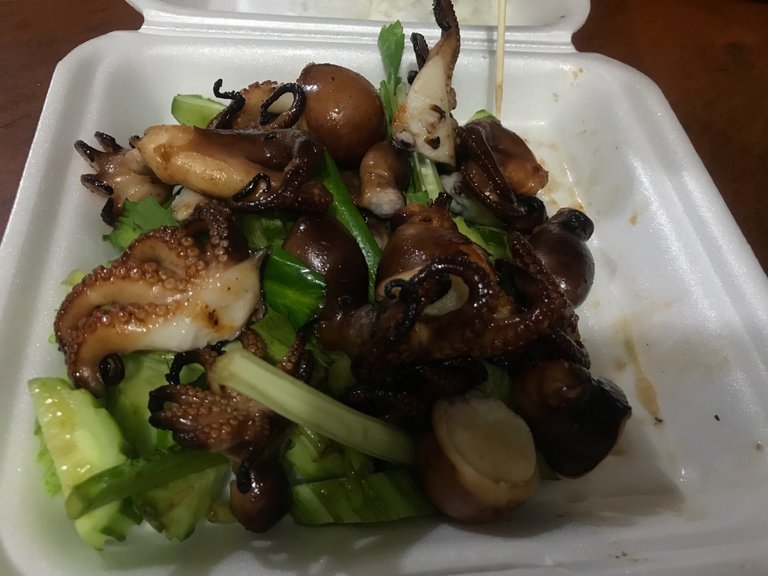 I think the price is acceptable. To be honest it really yummy and super yummy serving with a dipping sauce. We bought it and eat at home with other family members.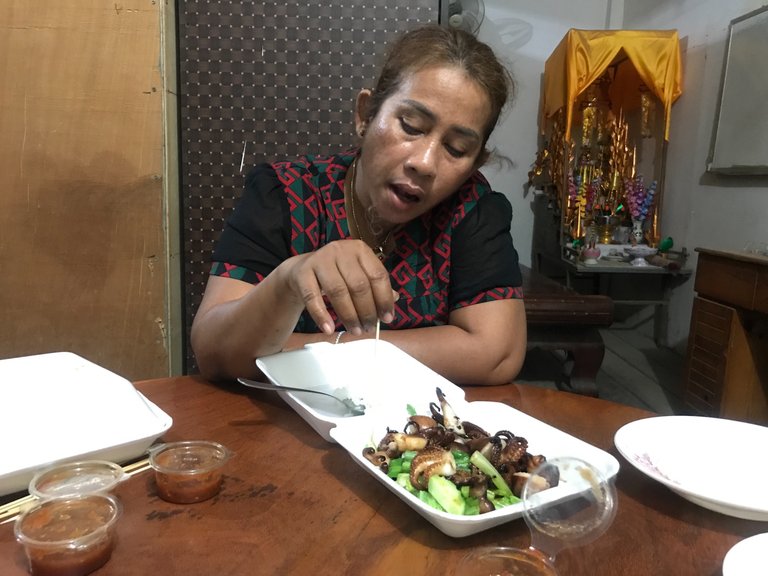 It is the end of my market blog, I hope you enjoy. Lastly, I really suggest you to support farmers market that near you especially local people who own a small business. I also own a family business in the house, and actually knows that it is really happy to see people who live near you trying to support and buy everything that you sell.
---
---