Met The Stunning Jewelry 🔮🌿💫 - Men Who Sell Homemade Bracelets, Necklaces, And Flower 🌼🌸 Chains

Greetings everyone! Happy Sunday, I hope you all doing good. In this blog, I'd like to show you about local handmade jewelry, a small business by men who selling the accessories since 2010.
Pearl necklaces are a particular favorite of mine. I used to wear when I was young. I rarely take it Of, but one day I broke it when I am about to go upstairs I didn't know why it fall out of my neck, maybe I used it for a long time and it can't sustain anymore I guess. Now, If you get them from a good place they're hand strung using silk. I always try to fine it by local street. They have many pearl products including necklaces. They hand string all their peal necklaces with natural pearls and silk thread.
Wooden Keychain 🔑🔐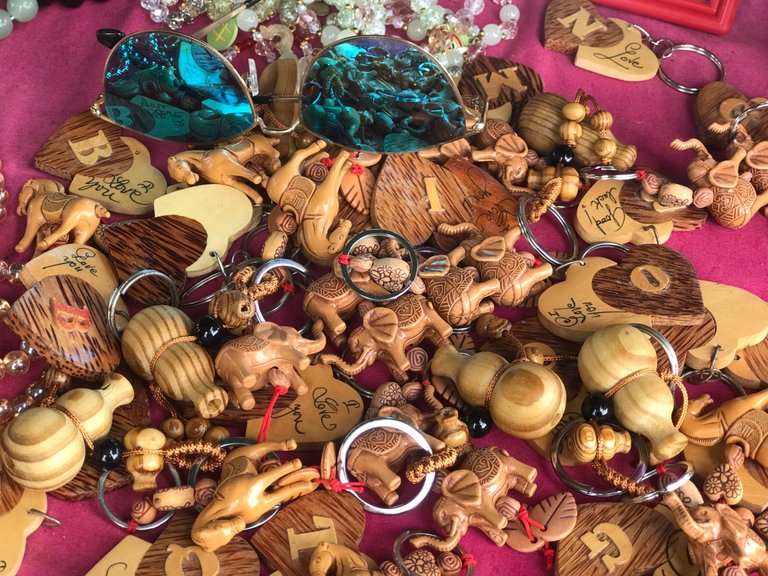 This keychain reminds me of my old keychain that I use to buy from school. As a person who riding a motorbike, I lose my key almost every day after coming back from school. So, I decided to buy a Kitty 🐱 keychain from my school so that it is easier for me to notice my keychain.
All of this handmade jewelry are made from many-many materials though! There are metal/wire, clays, stones of all kinds and ivory, glass, pourable resins, purchased or found objects, etc. The seller said they use many-many techniques to manipulate those materials in order to make jewelry items like if the items/materials are not just purchased then attached together.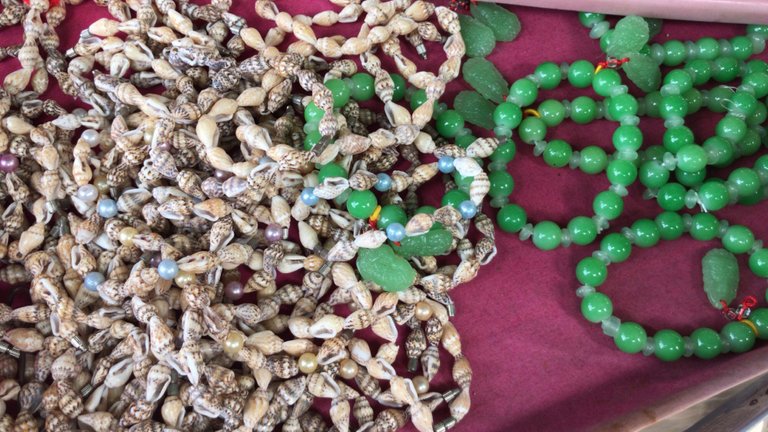 Coming from someone who always wear handmade bracelets, I would have to say that for me, handmade bracelet is and always has been a creative expression. Well, Handmade jewelry took a lot of time to prepare.
Time is truly a precious resource, so knowing that an item was crafted just for you has so much more meaning, both to the giver and the receiver. This is what interesting about handmade jewelry and that can make us feel the energy of a handmade piece!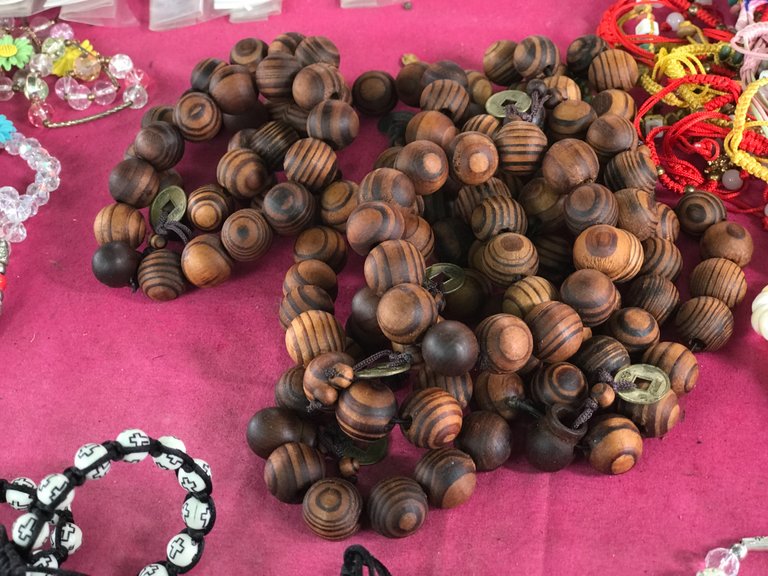 ---
A wonderful Sunday
Hope you guys enjoy!❤️💚💛
---
---