Life Of little Girl Selling Fruit And Clams For Passengers Along The Street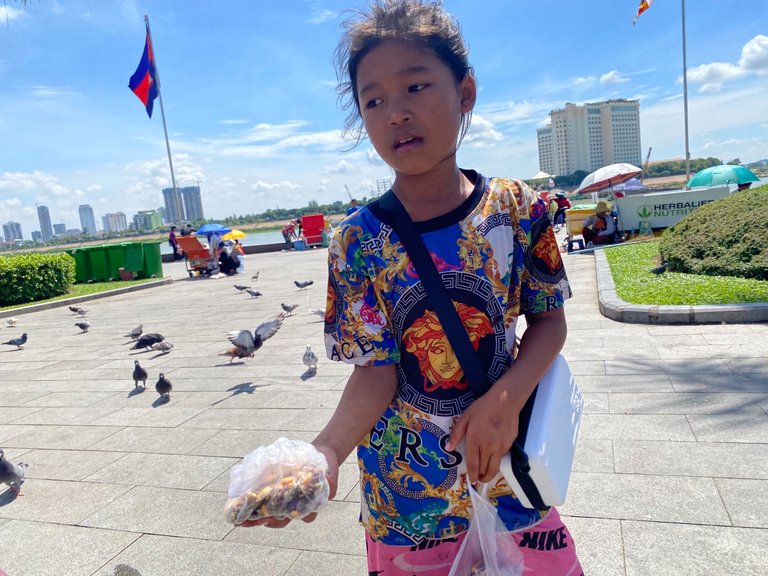 This morning I went to Phnom Penh (capital city of Cambodia). I saw these little girl who help her mother selling clams for the passengers who pass along this road.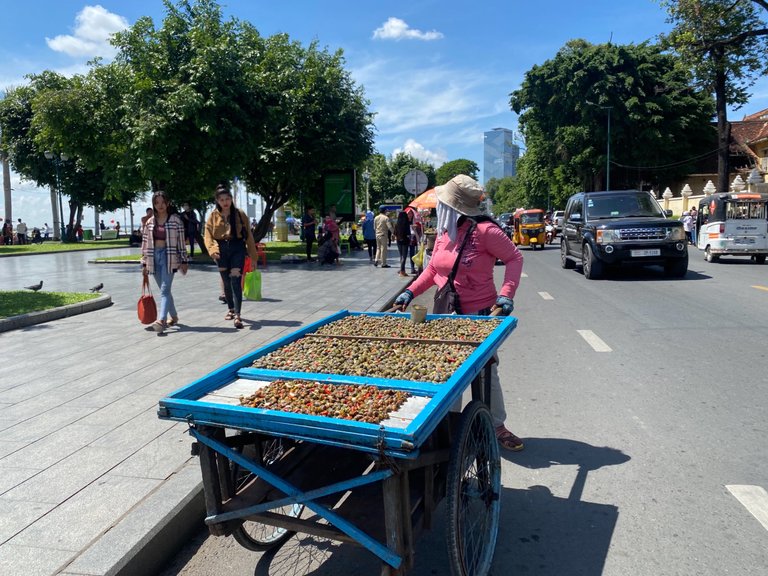 The mother of a little girl. She packed with packages and let her kids sell clams along the street while she was also selling too. Her mom used carts to sell her clams. About 11 am in Cambodia, but it seems so hot and she walks with the carts from one place to another place where is crowded. There are four flavors for this street clams – plain (normal) clams, salt clams, spicy-chili clams and spicy-lemon clams.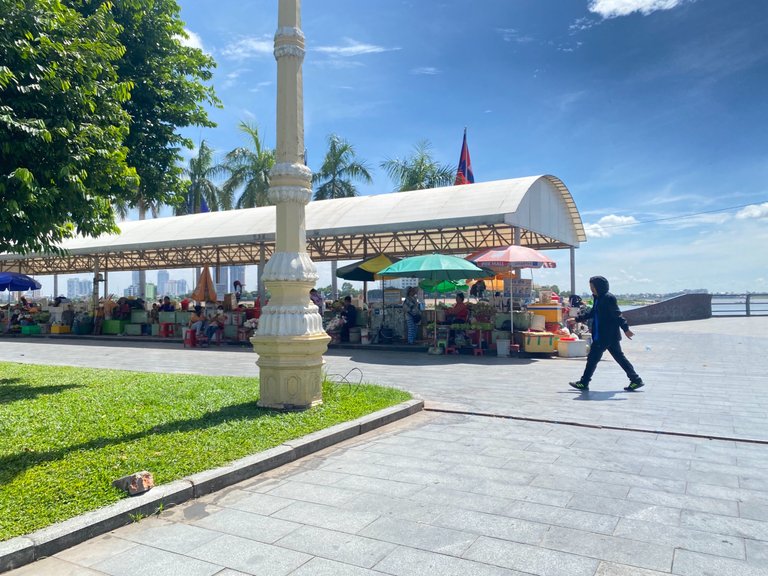 Surround here many people sell their stuff in one place so that they don't need to walk selling along the street. Costumers will come and purchase their goods. It seems to be many different kinds of business in Cambodia. People really work hard to support their family.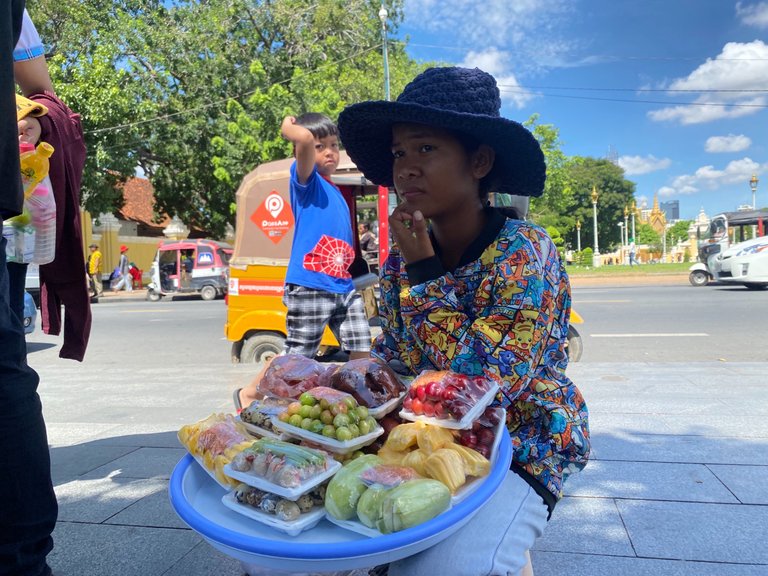 Another girl I met. Actually, it's Sunday. Many people come to visit and looking for snack. She said she didn't earn much yesterday, but today she does. Foreigners who visiting Cambodia really like to buy some items from the young kids as to support her with her small local business too.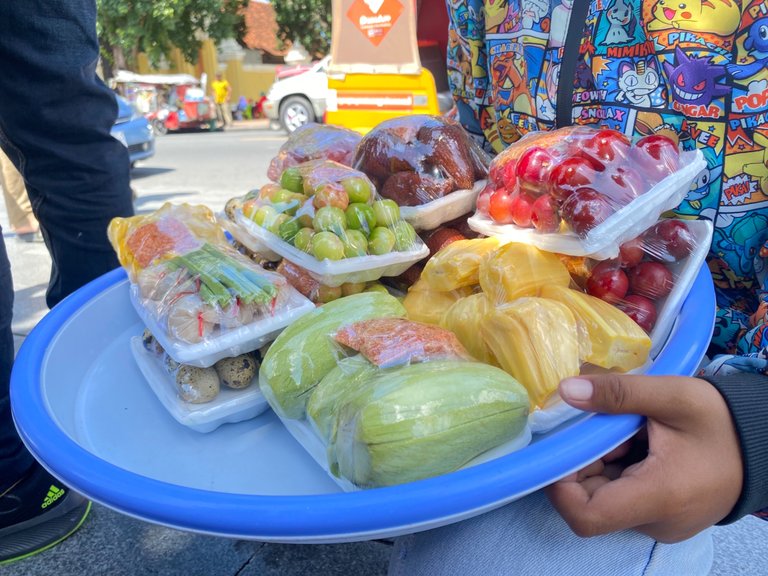 She sells a lot of fruit. As there are many choice I decided to buy her a green mango, often eaten green and dipped in a chilli, salt, sugar dip for a snack, or ripe as a sweet treat. It is an Asian popular snack.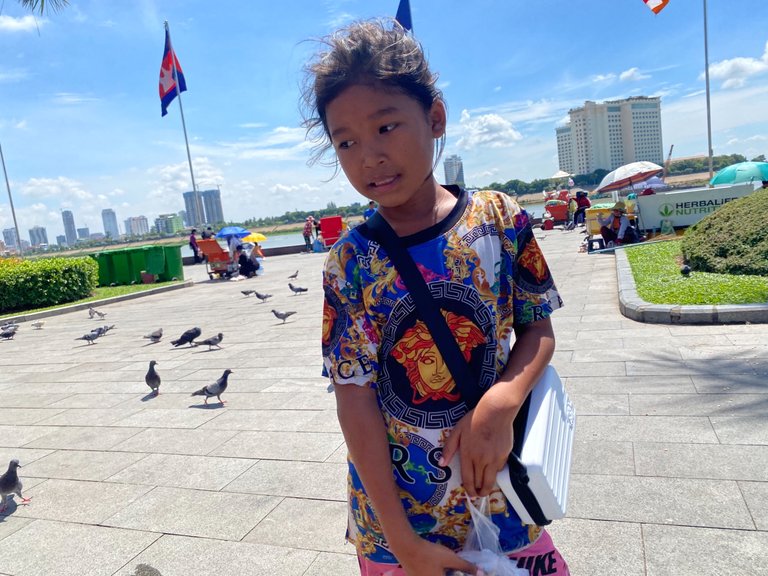 These Khmer kids selling fruit and snacks, they inspire us because life is not all that bad. When I ask her isn't she go to school, she replied that her mom can only bring her to public schools from Monday to Thursday morning so that means she study only four days in a week while other kids study 6 day in a week.
---
---