Incredible Story About Tadi, The Visiting At Preah Vihea Temple ~ A Beautiful Mountain Temple ☁️☀️🏔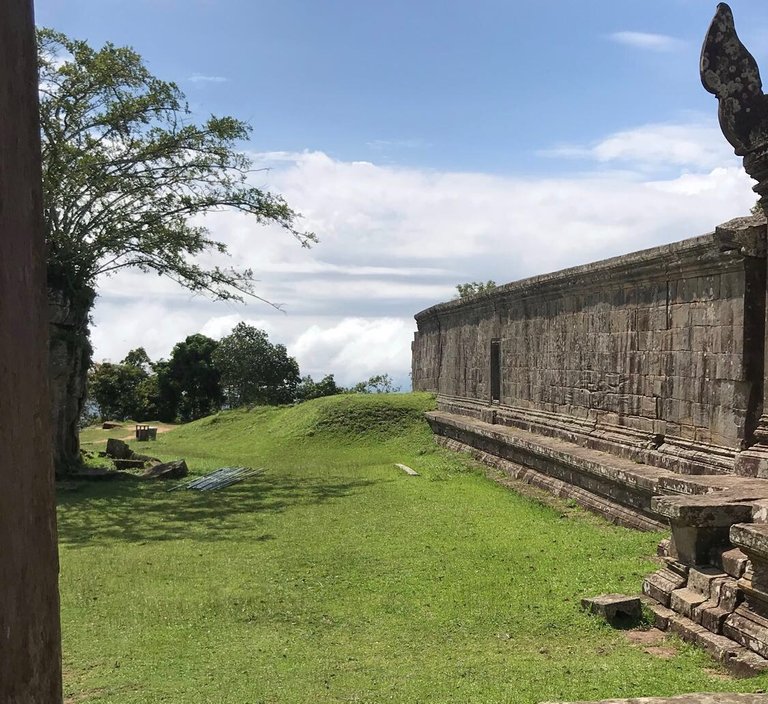 Hello everyone, today I would like to share you a story about Tadi and I will show you some of my adventures at Preah Vihea temple.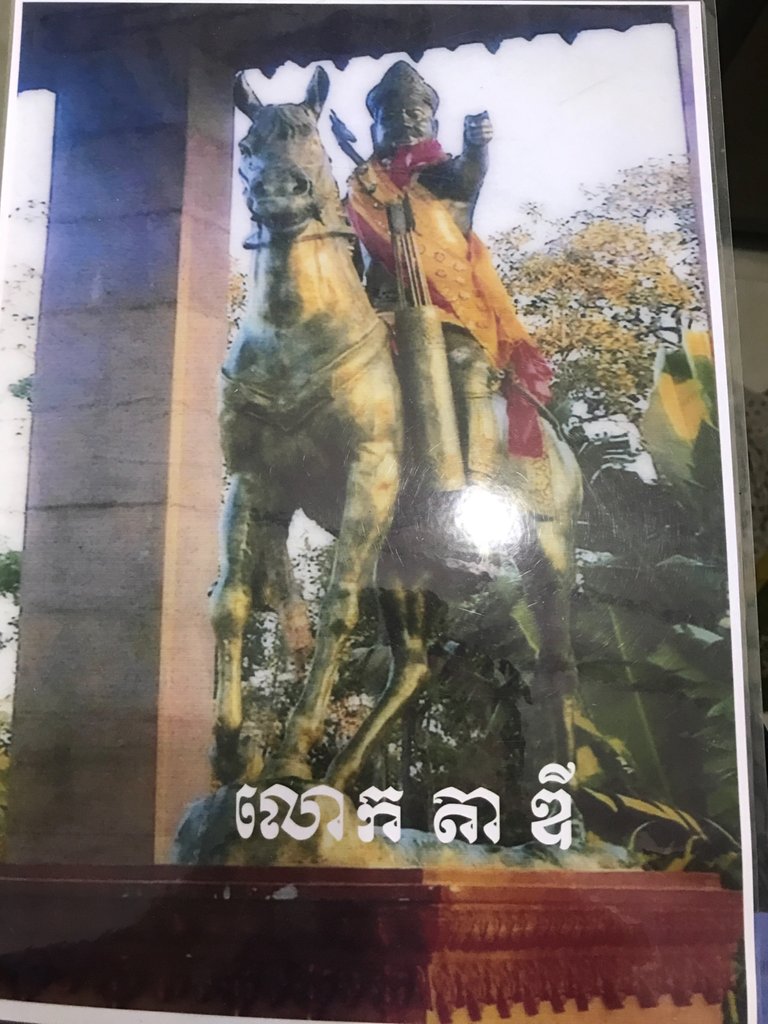 Let's beginning with the story
The story of Tadi is told that Tadi was a famous and ancestor of Khmer army commander when he was alive. He is brave, but one day he lost the battle to the enemy and lost his land, even though he knew he was losing but he didn't let the enemy to kill him, he decided to kill himself by jumping off the top of the mountain and people is now called Poei Tadi until now.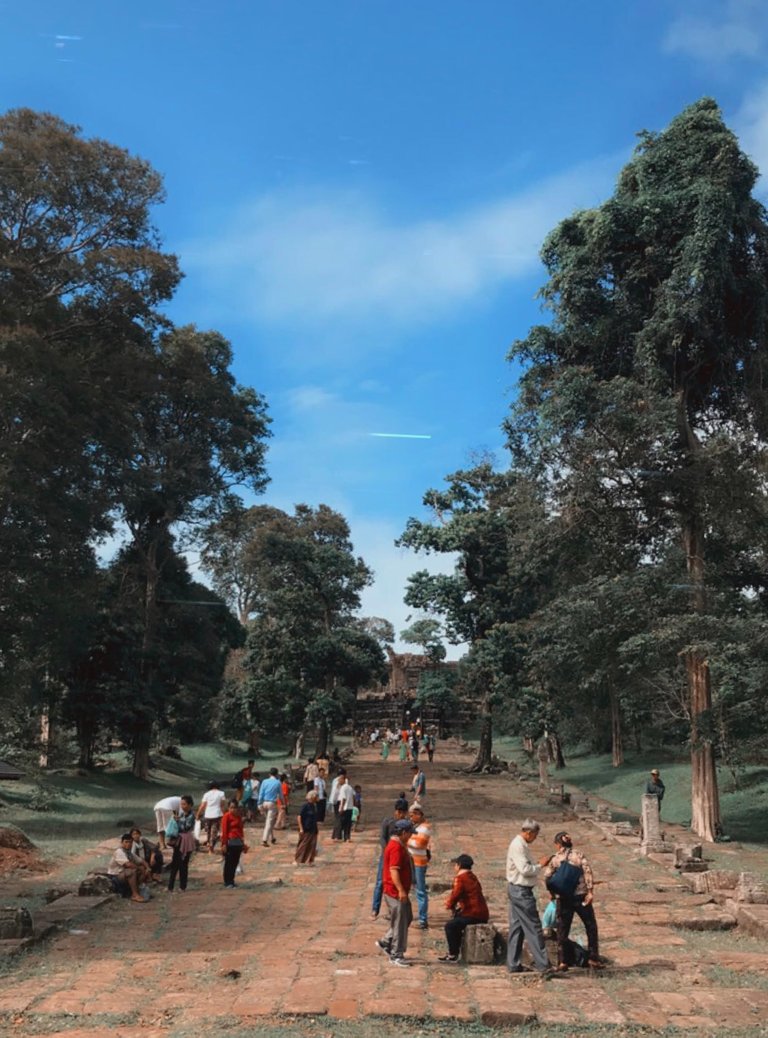 Now people took this place for worship where Cambodian especially the very Siamese, come to pray for peace. People really have a believe to Tadi. Tadi was so powerful from the time he was the commander that he feared the enemy until he passed away, but they still came to respect him.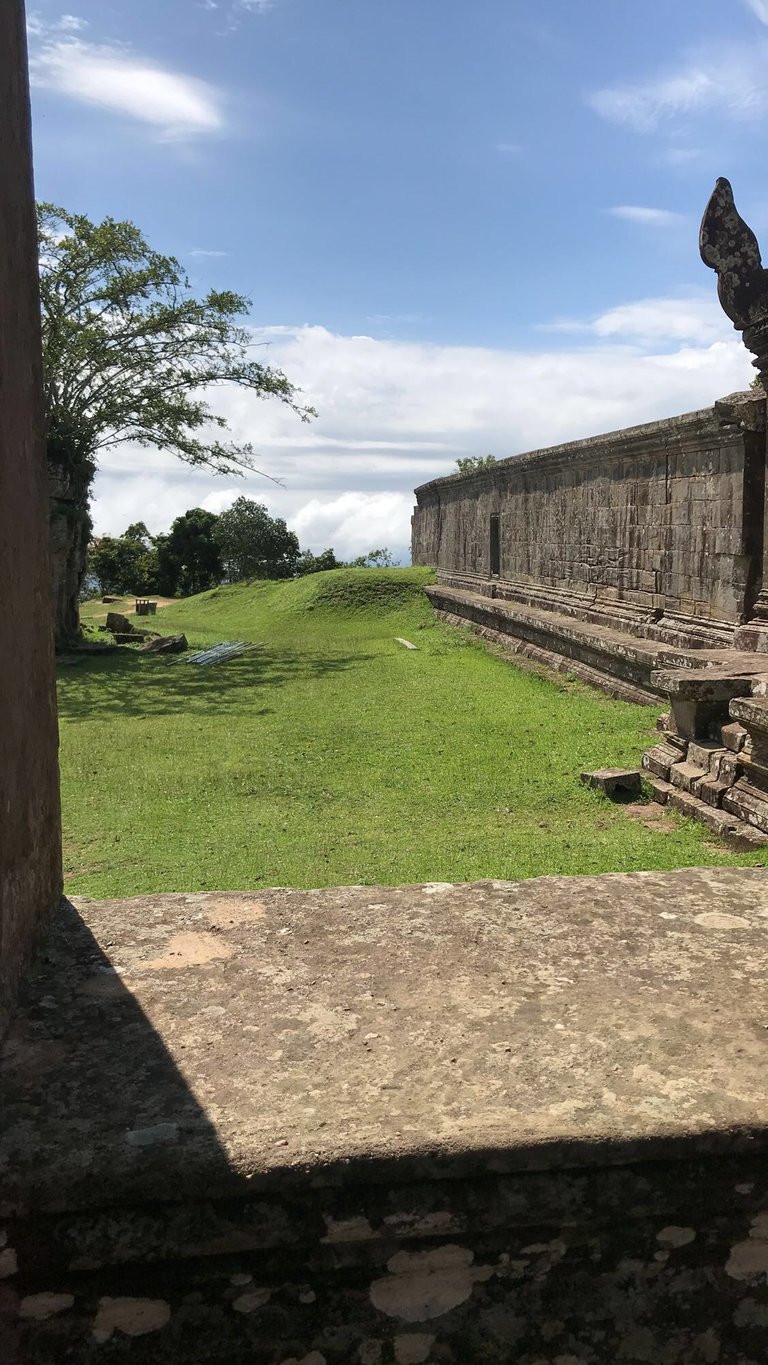 Preah Vihear locates In Preah Vihar province, there are large stones, some stones have damaged by war. According to the documents, the stone that was damaged was used to build the temple of Preah Vihear. This place is now a place for tourists to stand or sit and watch the natural scenery below. This place, called Puy Tadi, was where Tadi lived when he was alive, and one can sit or stand and look at the vast plains of Cambodia. But sometimes they can only see the clouds since the mountain is high.
How we see from the top of the mountain ☁️ ☁️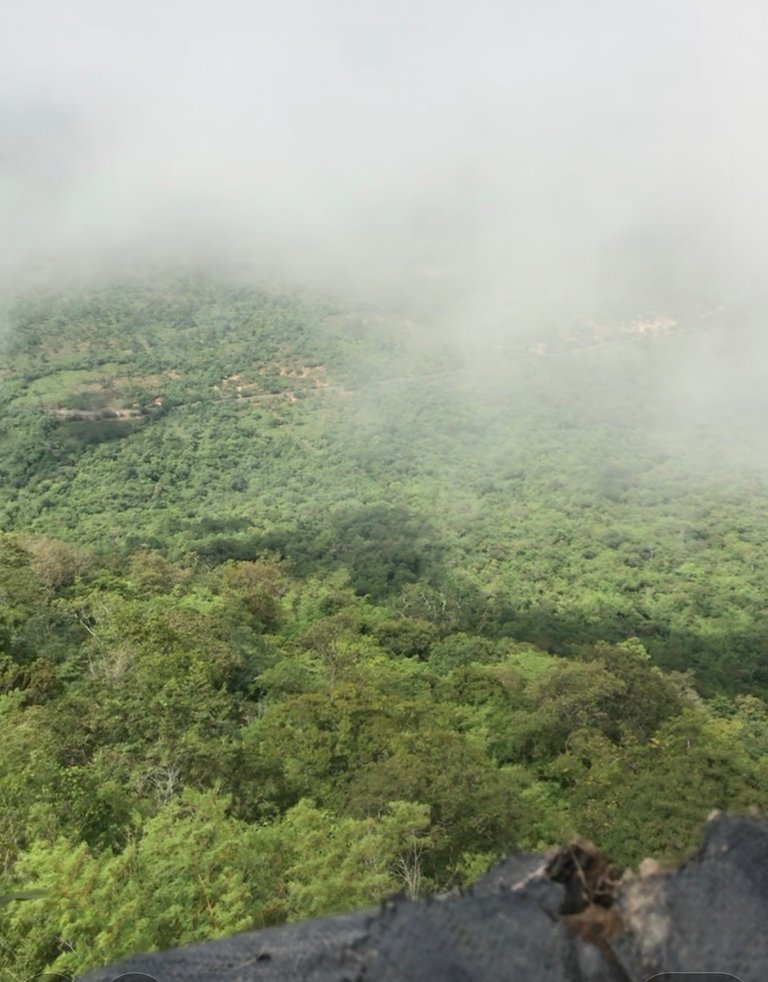 About 10am, this is what the weather was like. Mountains for me just like a pathways of energy, way to reach the heavens. I would say it was a magical time that I can experience when I am up on a mountain. I pray and I enjoy the whole view, also certain mountains have more powerful existence than others.
So people can release some stress or thinking about what a they may have had or want to have in the future. By seeing them, its assurance they are still there for us. We have that powerful connection even just thinking about them.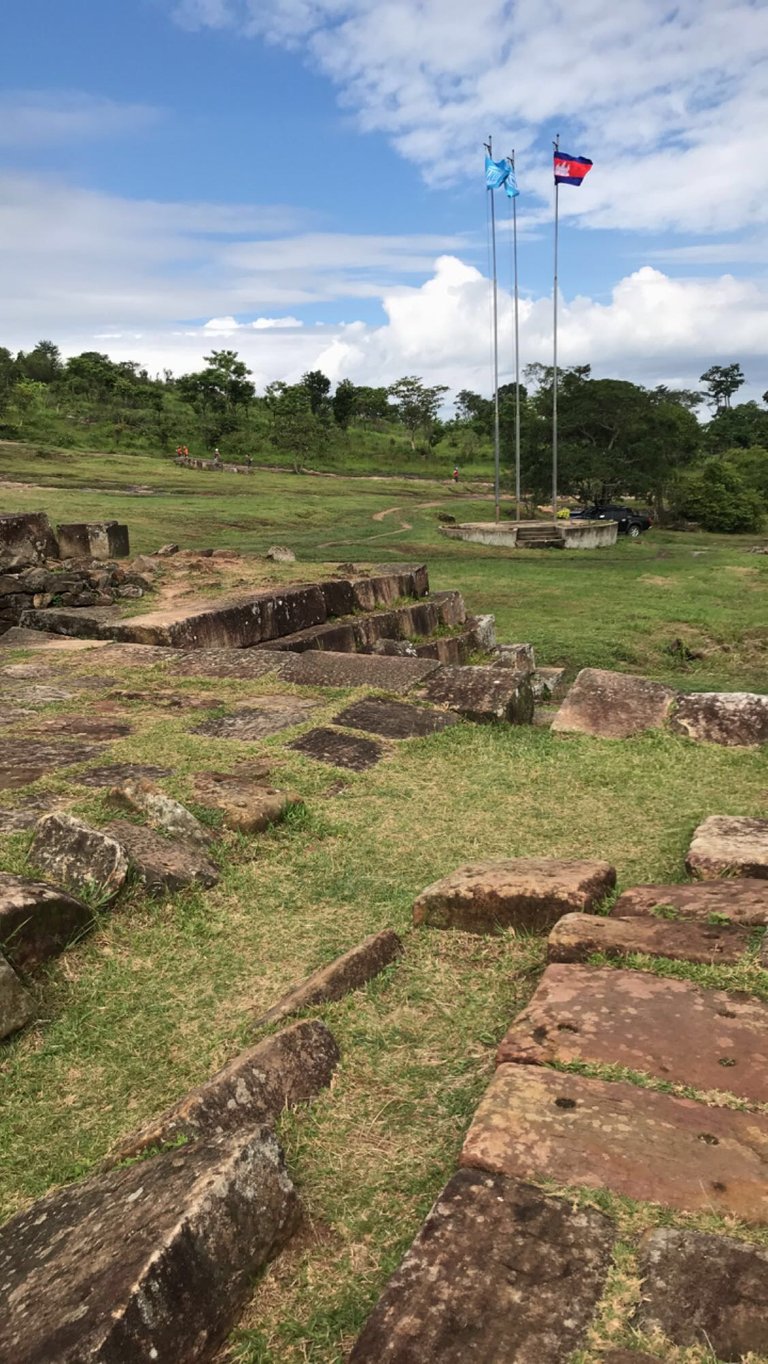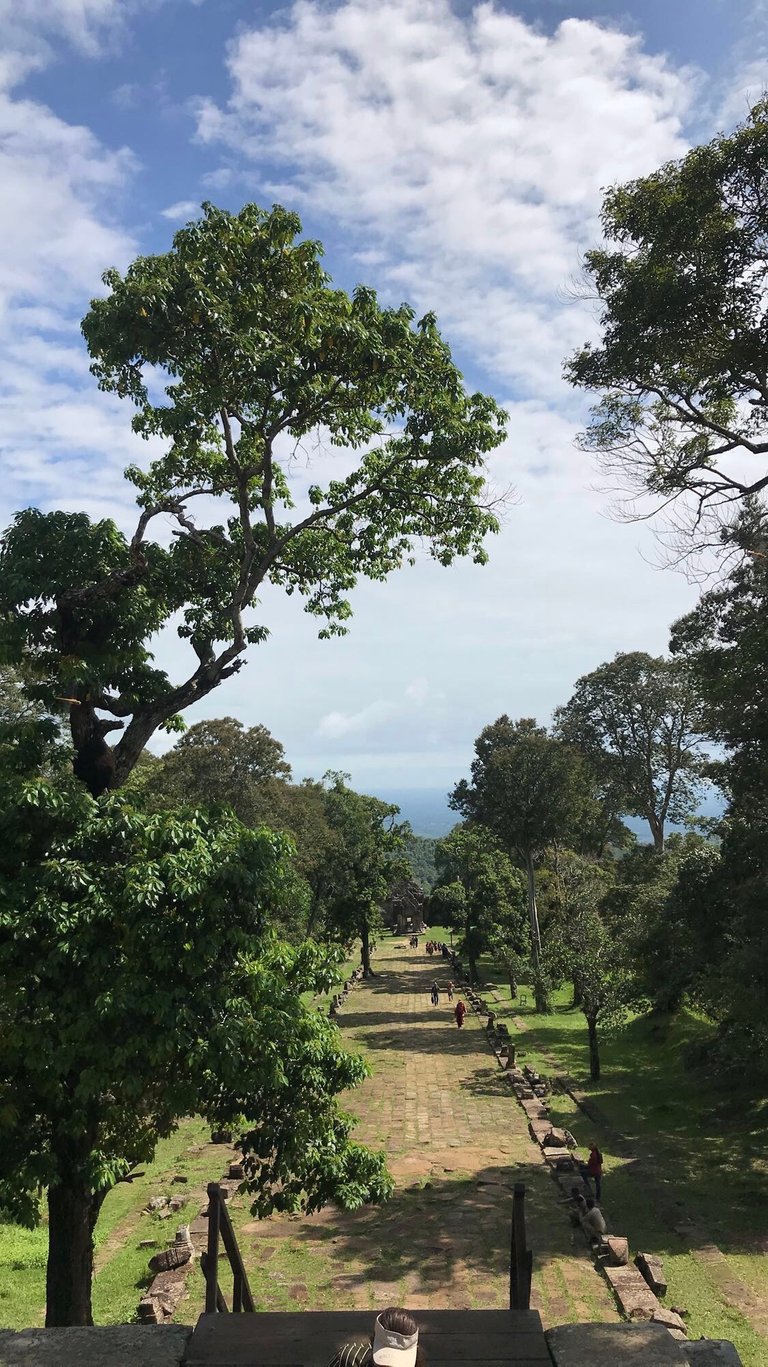 A little told story from me, I hope everyone enjoy!
---
---
---
---
---
---