Guide To Cambodia - An Amazing Buddha Statue At Bokor Mountain

Greetings everyone from Cambodia, In today blog I want to share with you a selection of photographs I took on my last vocation. I visited a mountain in Cambodia where there are many beautiful views. I decided to visit a mountain pagoda call Wat Sampov Pram. So here are some of unique things that I have found in this beautiful pagoda.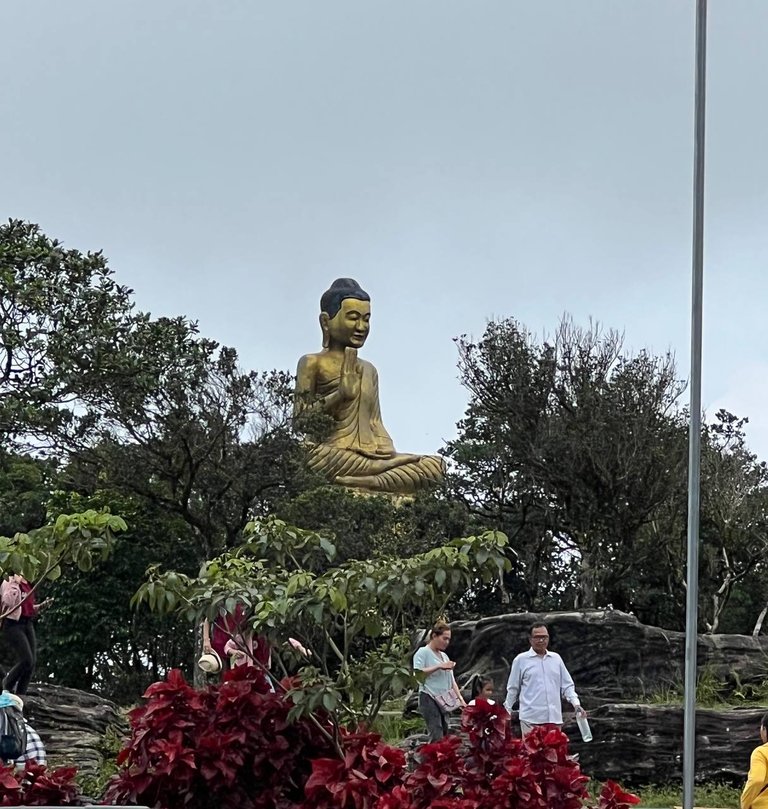 I have noticed many Buddha statue in this pagoda. Existing on the top of the mountain I found it really interesting and wonderful experience for visitors to the enjoy and explore.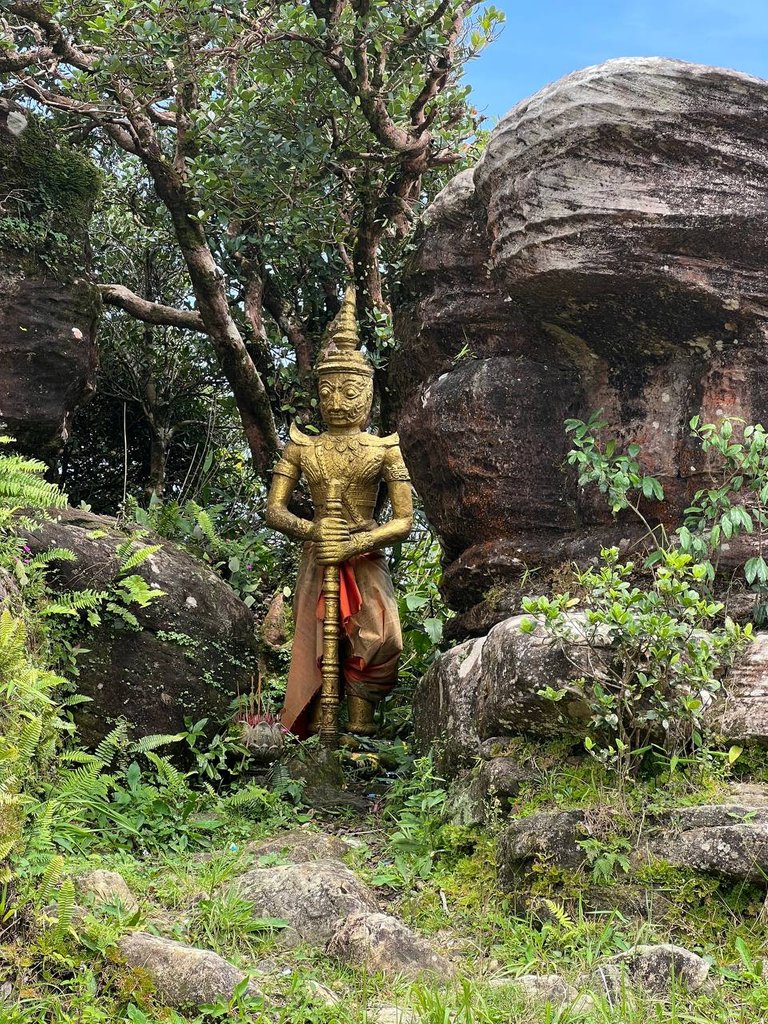 This stone statue back to sometime between 10 and 15 years ago. It was created as a symbol of religious and it is from Kampot province. It is said to be the oldest of this pagoda statue too.
The Largest Lok Yeay Mao Statue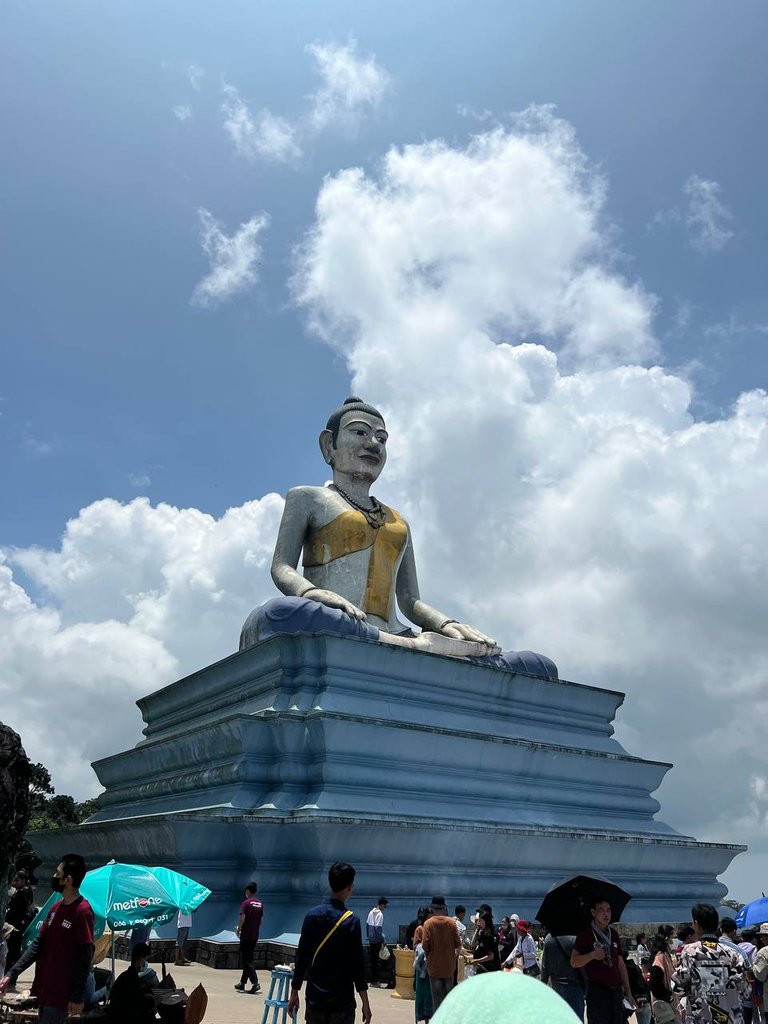 Lok Yeay Mao statue is where all the visitors never miss to visit. I never see this kind of interesting statue like this before. This is the first time and I really enjoy.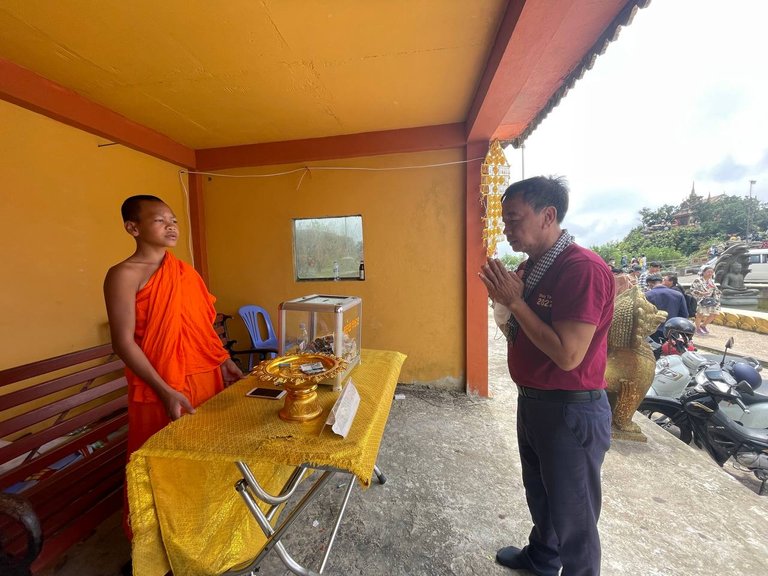 A picture of my teacher praying 🙏🏻. While it is a necessary to have, there are small glass boxes to leave a few thousand riel tribute to ensure that your pray requests are heard loud and clear. You may wonder about how we get there while there is a motorbike on the back. Well, there are many choices. Bokor Mountain has a safety road so that it is likely for motorbike lover to drive as we can also travel by bus or car.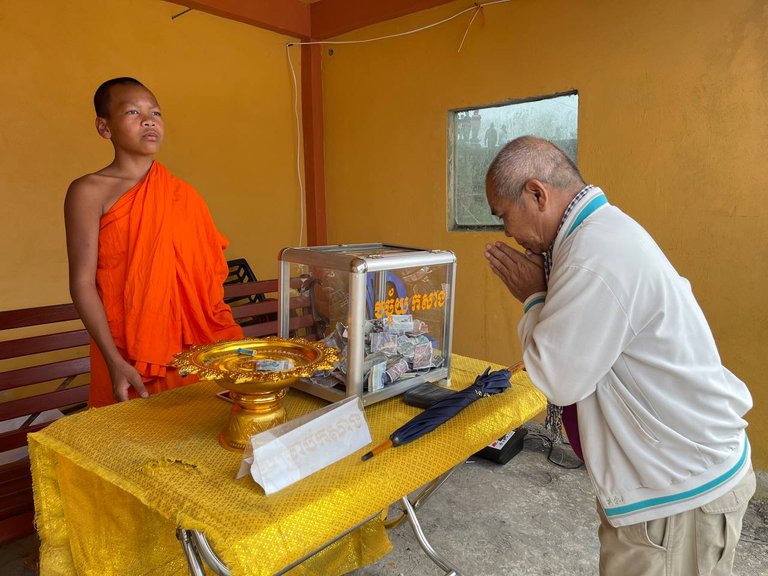 Visitors to Kampot are often told they should pray for happiness. The other side of the praying activity has the meaning something you may be lucky enough to hear from the monks during prayers.
---
---