Choosing Food to Feed my Neighbor's Dog - Reason why Luke Sleep under the Door 🚪 🐶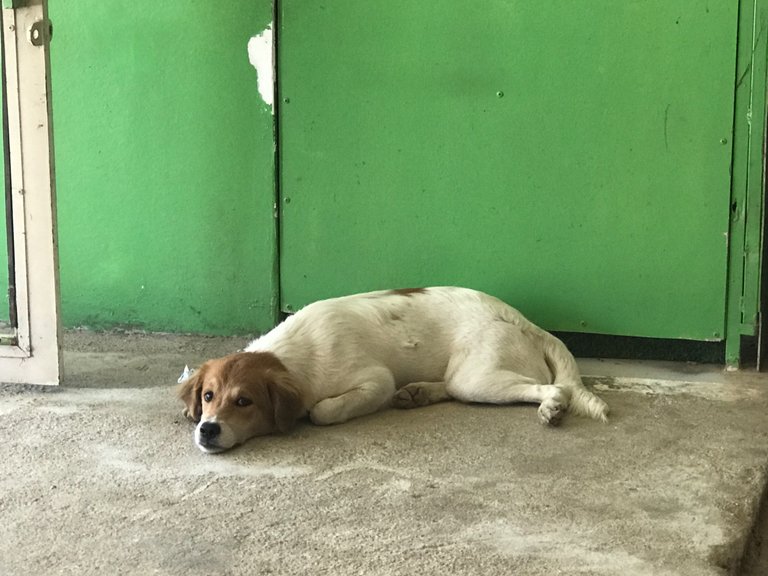 Greetings everyone from Cambodia, the pets that I have told you before, my neighbor's dog. He is still keep coming to visit me and my family. So, today I would like to show you some activity about him. Let's me introduce him to you again. His name is Luke.
At 9am after I had breakfast and I was about to go out, I saw my neighbor's dog laying down like this and my mom said it was here since early in the morning. If you take a look at this face, we might be assume that it hasn't eaten anything yet, but in fact it has already eaten breakfast feeding by the owner.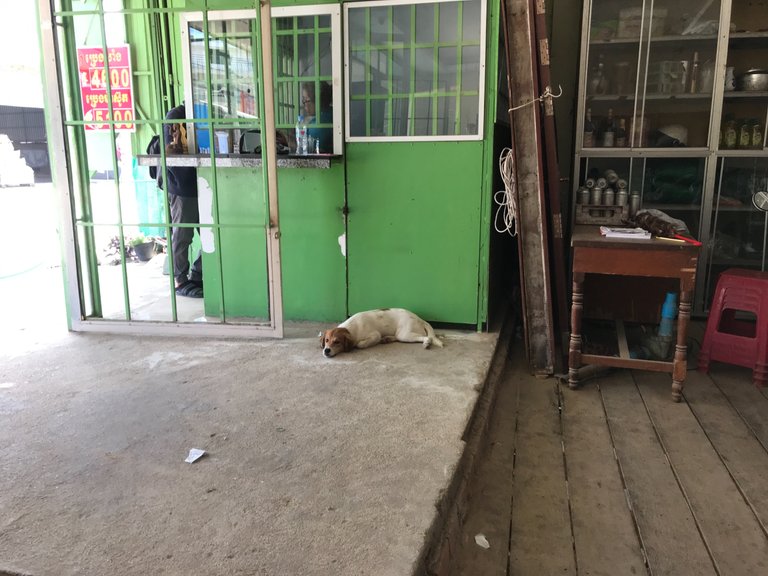 A few days ago I just find out that one of the reasons Luke love to sleep under a green door 🚪 room. It is because the room has air conditioning there, so the steam emitted by the air conditioner can keep it cool, fresh and comfortable for hime to take a naps 💤.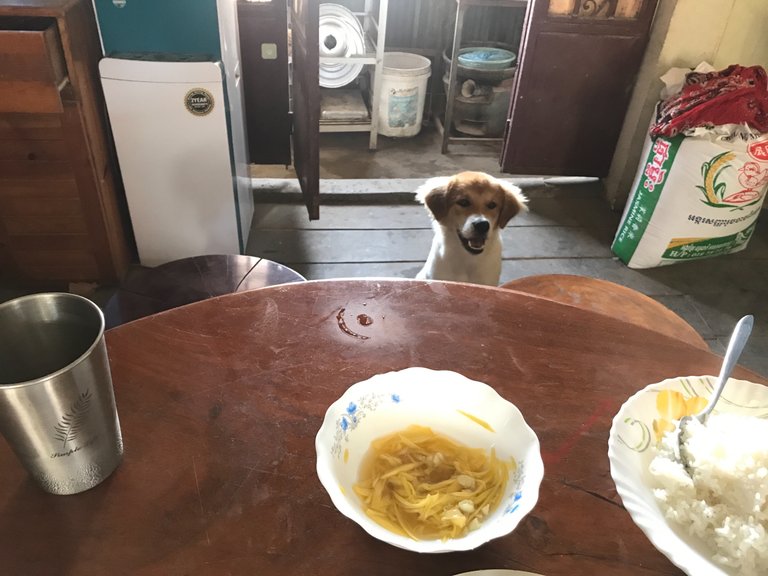 Now, it is lunch time, we prepare food on a table. Suddenly Luke comes again and maybe he is looking for food since he even shouted out so loud and walked around the house.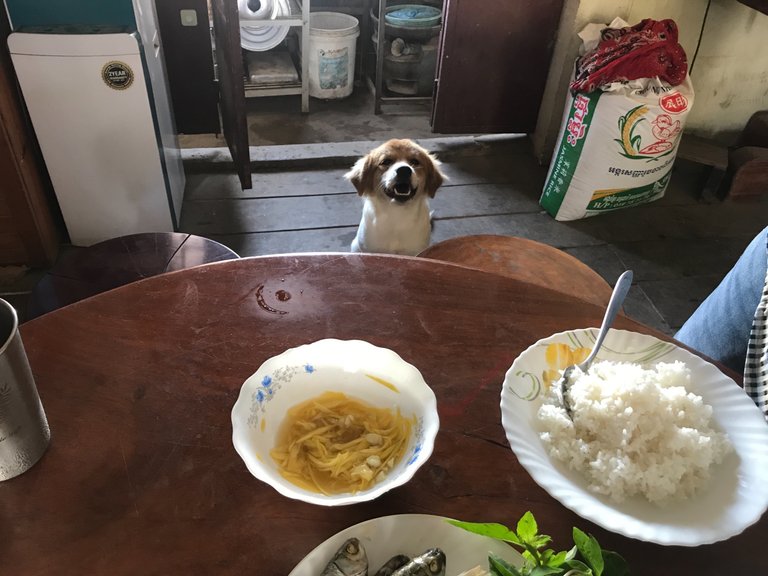 My father was about to feed him, but my mom tell he doesn't eat crab salad because it hard to eat. The first time my mom feed him with this food, he throws up and sick.

There is no choice for us, we decided to give him a bite of rice and some nuts. As we are not the owner it seems to be hard for us to feed him well because we worry how the owner will think and wonder if we threat him as the ways they threat or not. That is the reason why we only feed the same food and something that my mom cooked only.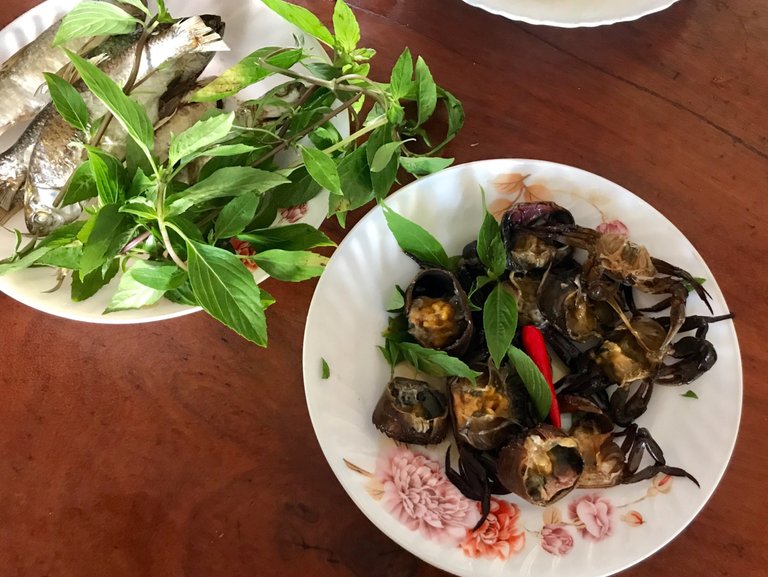 The difficult part of crab is the born, it born is very strong, so that we decided not to feed him with crab and find another one. Generally in my area I always see people throw the born and the dogs eat them, but as it not my own dog I am afraid that it can broke their teeth. Sounds a bit funny, but it actually my real thoughts.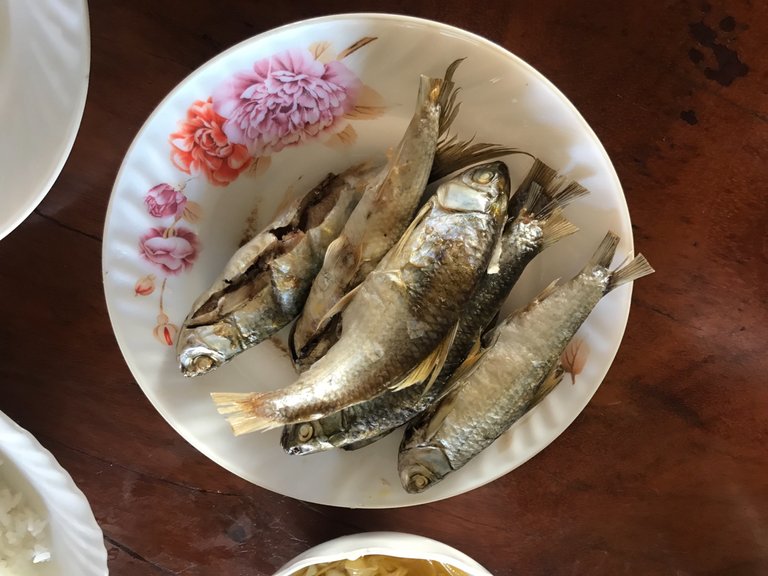 We actually find a better food to feed him now, it is grill fish. Well fish contains a lots of nutrition and good for it health. So to enjoy the fish we take out the born both soft and big born so that it easy for him to swallow.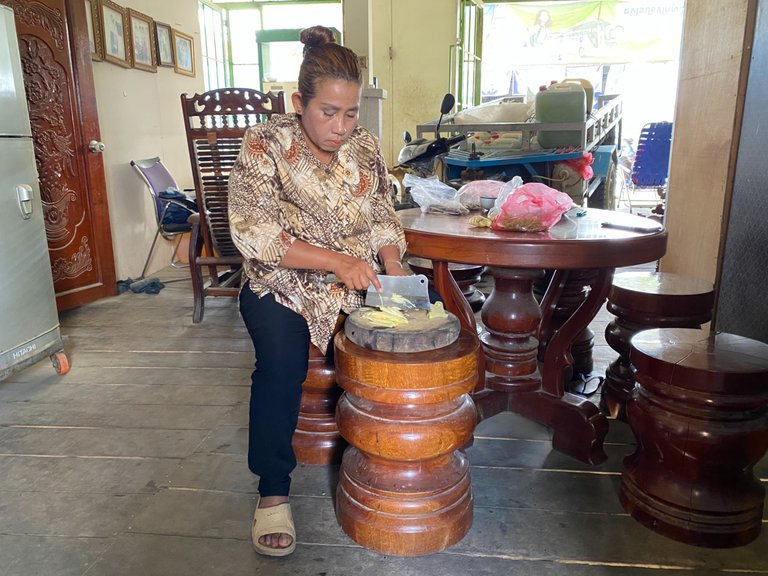 It is my mom who always feed Luke, and even force him to take a shower, cleaning and take care. Whenever my mom comes back home from work or local market, he always shows up and jumps to her motorbike. He was being a playful dog as it usually run as fast and come back again and again around 4-5 times.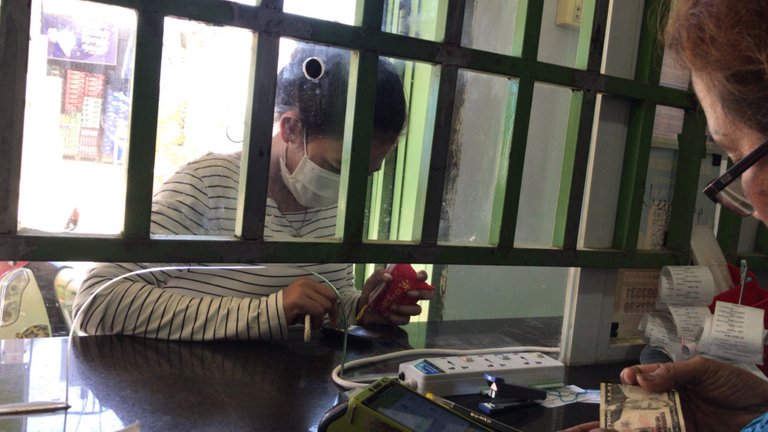 Personally, I think this dog is funny and has an ability to attract more costumer to come to my house and buy stuffs. Most of the costumer love him and always ask me about him when he wasn't there.
---
---