Archaeological Park and Nature Attractions in Siem Reap | Tourism Cambodia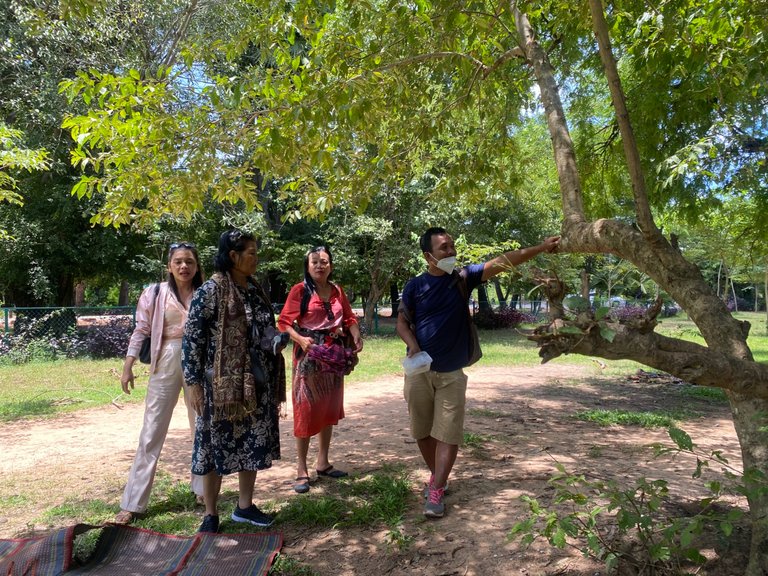 Greetings Hivers, today, I am guiding you to the Archaeological Park. This is an old park, was built for a long time, but their natural beauty is still attracted many international visitors to visit. Peoples who live near this park are so lucky that they can visit here at anytime.
It was my amazing trip to sightseeing around the cultural park and lake, natural environment best for jogging. Well, exercising with other members is what I love about this park. Local people are so friendly, they always feel free for us to ask for a direction.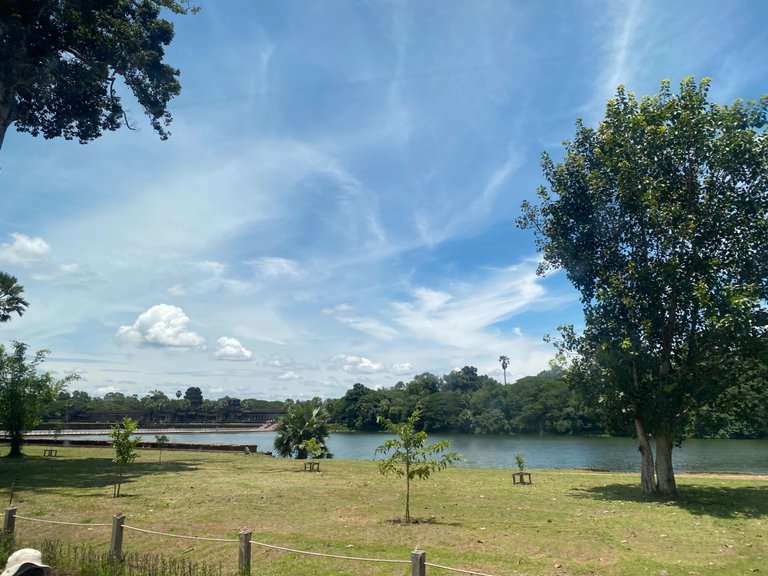 The Angkor Archaeological Park is breathtaking, there is crowds in the evening because evening is the time that people take a rest from work, so we must see more street food and drinks along the street.
Plant in a Hole 🕳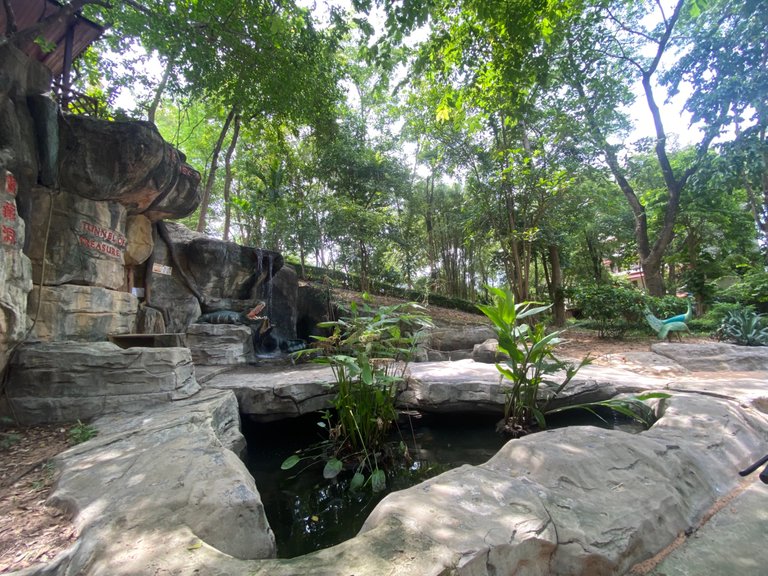 Obviously, I arrived here around 2-3 pm, the weather is still hot but it is okey for me, I still can also enjoy a good atmosphere surrounding like a clear water of the lake, seeing the different types of tree and discussing.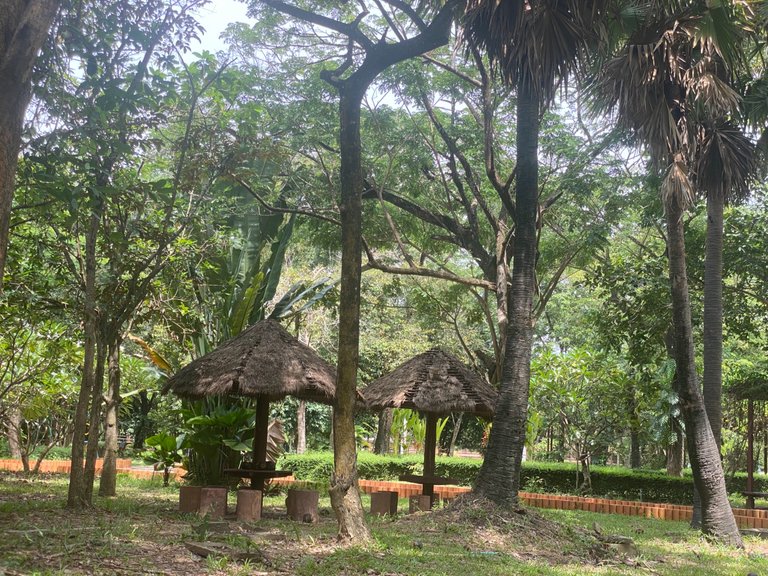 Many wooden outdoor bench for us to sit if you tried of walking. This park provides an imagination of Angkor period and natural beauty that draw every visitors attention to Siem Reap.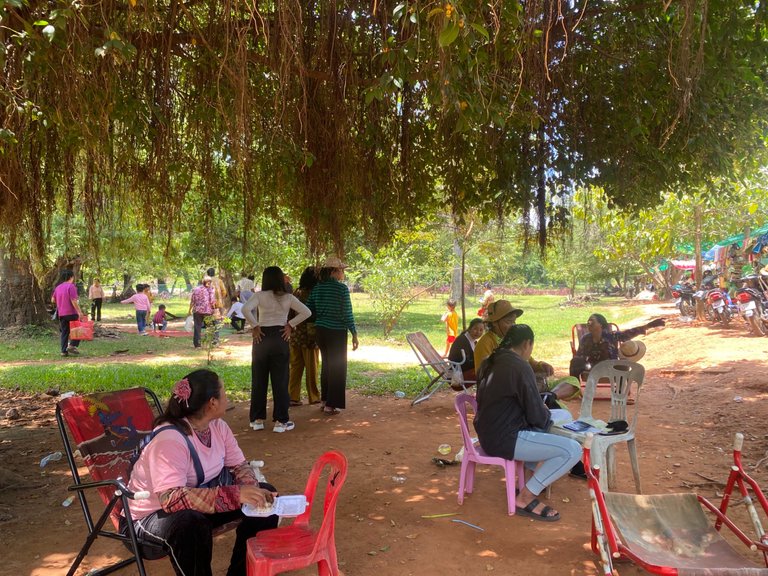 What's a wonderful moment, sitting under a big tree, having lunch and talk. There are a lot of chairs that everyone can take a sit. Even though it might seem to be a lot of people in this area, we can still find a good sit and enjoy our time here. Some visitors having their lunch here, they bought it in front of the park gates.
Souvenir Sales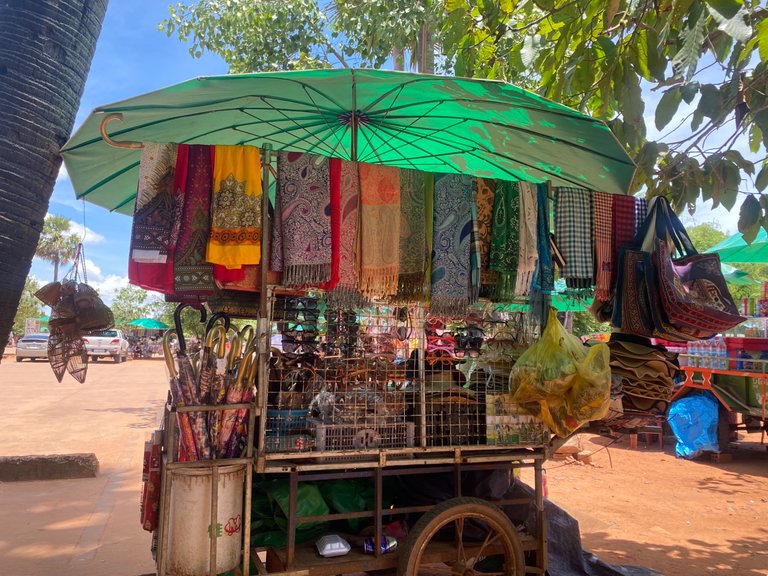 Souvenir clothes that you can buy from here, it tells that you have come to Siem Reap because Sarong is a symbol of Cambodia designed, many colors for visitors to choose and they still provide more stuff like jewelry and other crafts too, most of them made by local people.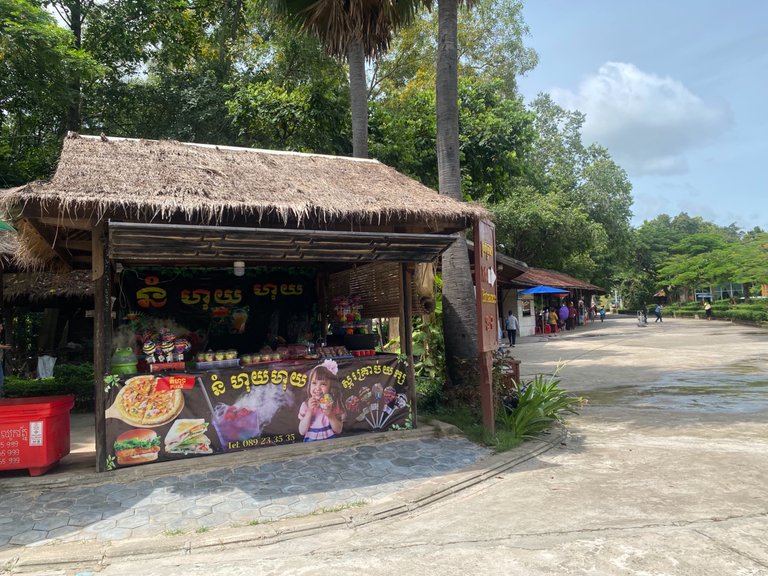 What I noticed about this stall is that they sell candy which is made by local people, as Siem Reap is a cultural place, people try to make something special that is a symbol of Cambodia for example: Palm tree.
They actually made the candy from palm sugar, and sell it to International visitors. Also, there are plenty of drink, juice, Khmer street food and snack vendors here too.
Strange Stone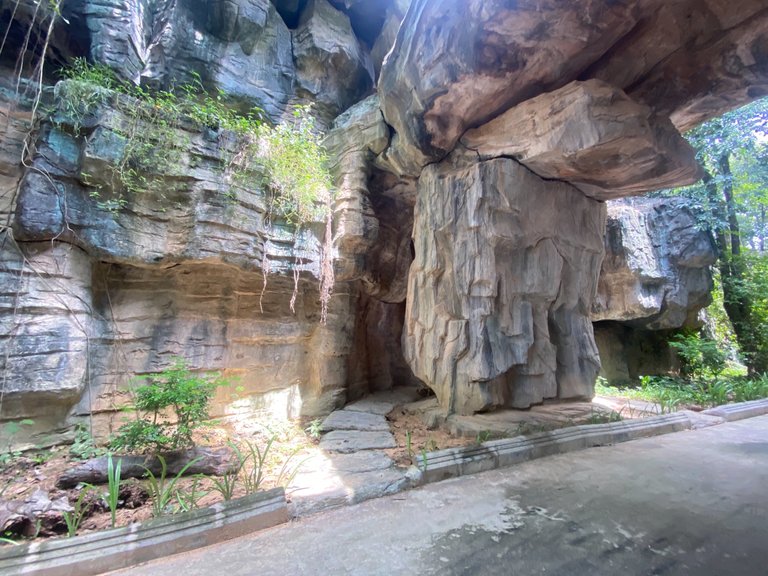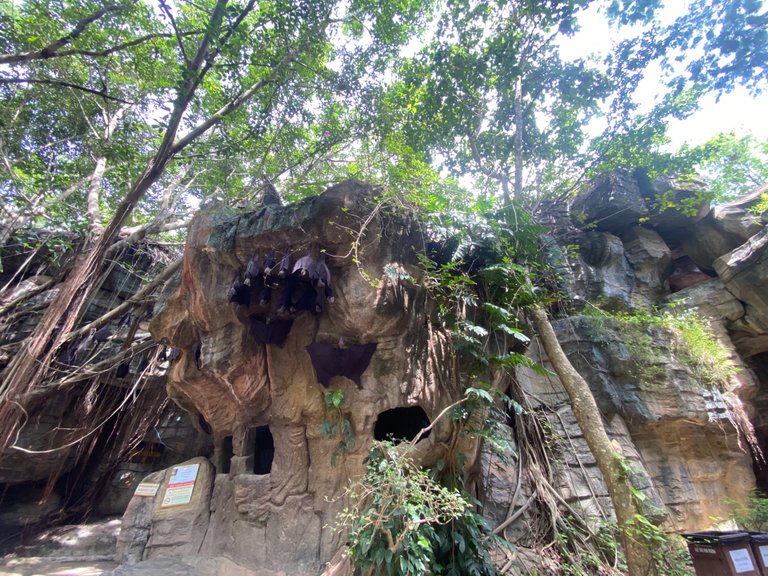 Here is the stone area. It seems like it exists in this park for a decade. Definitely, the biggest stone in Archaeological Park, everybody who pass this way always admire that because it looks strange and really big in the reality.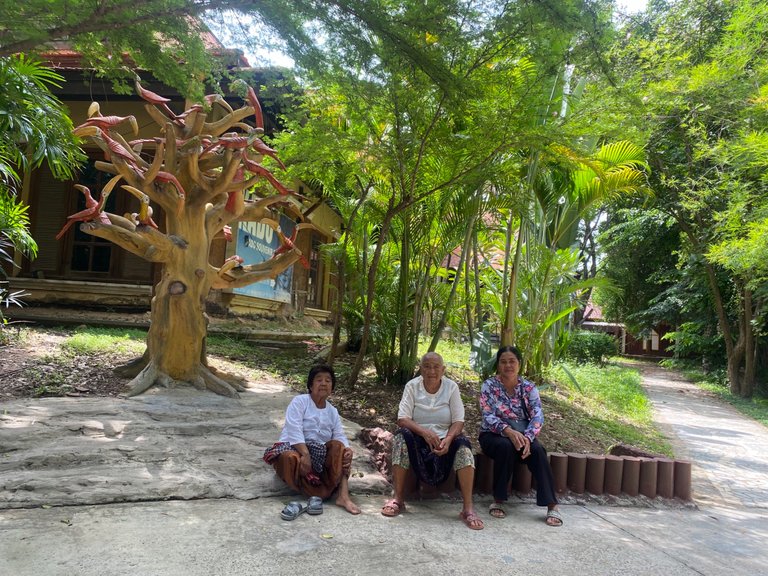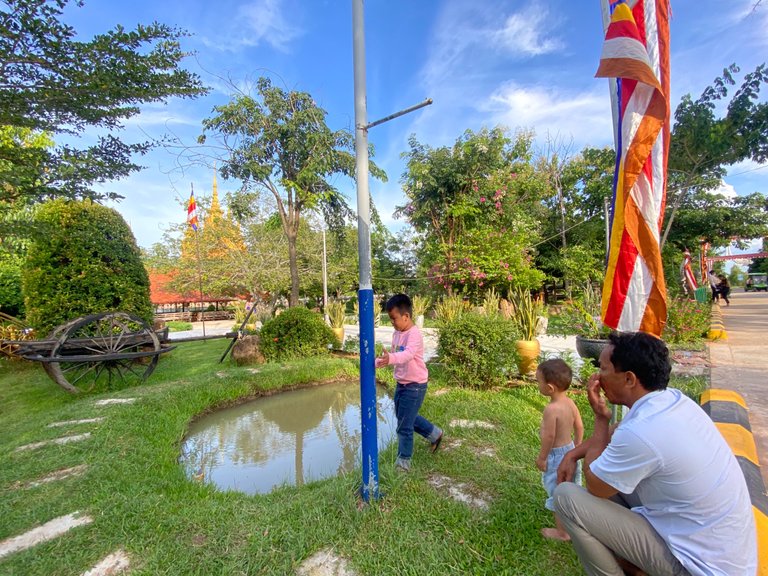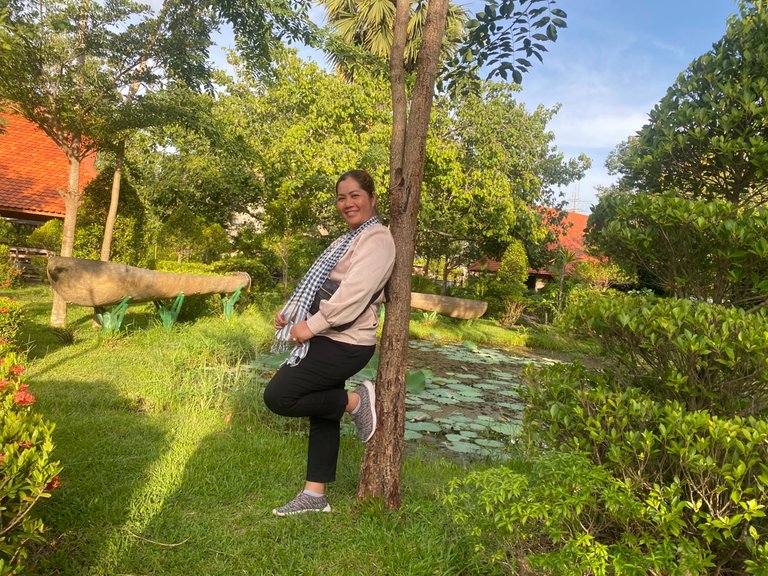 I would say visiting here is hardly to get bored. The green environment and fresh air in here make us feel so relaxing. If my friends or someone I knew ask me for a great and natural place to enjoy their holiday I would recommend them this place.
Wooden Bridge
A walk through Angkor park must also bring you to the Wooden Bridge. When we walked, older people usually sharing their experience with each other. I have asked them some questions related to the place we visit.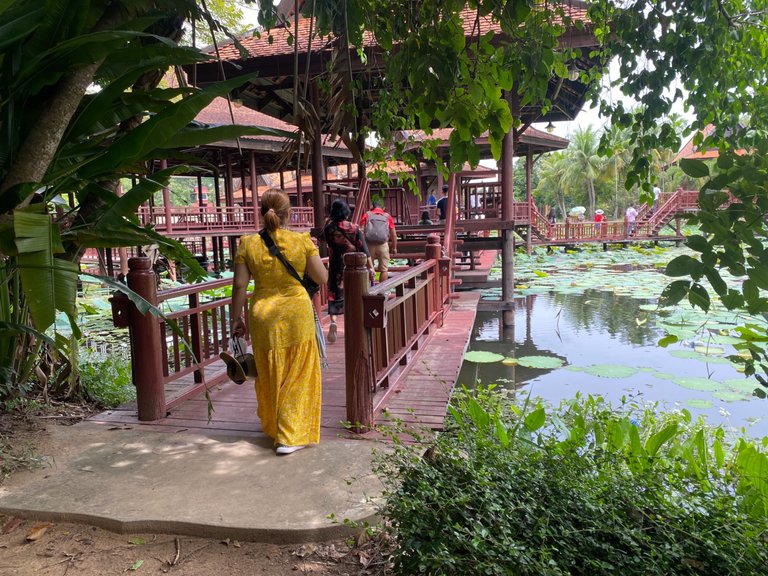 They told me that this is a new wooden bridge that the government just replaced due to the fact that there was a heavy rains and flooding in Siem Reap which caused a serious damage to the old one. However now it is a popular place where beautiful pictures are made.
---
---