The Sky Is Burning !!! - Love The Clouds -#128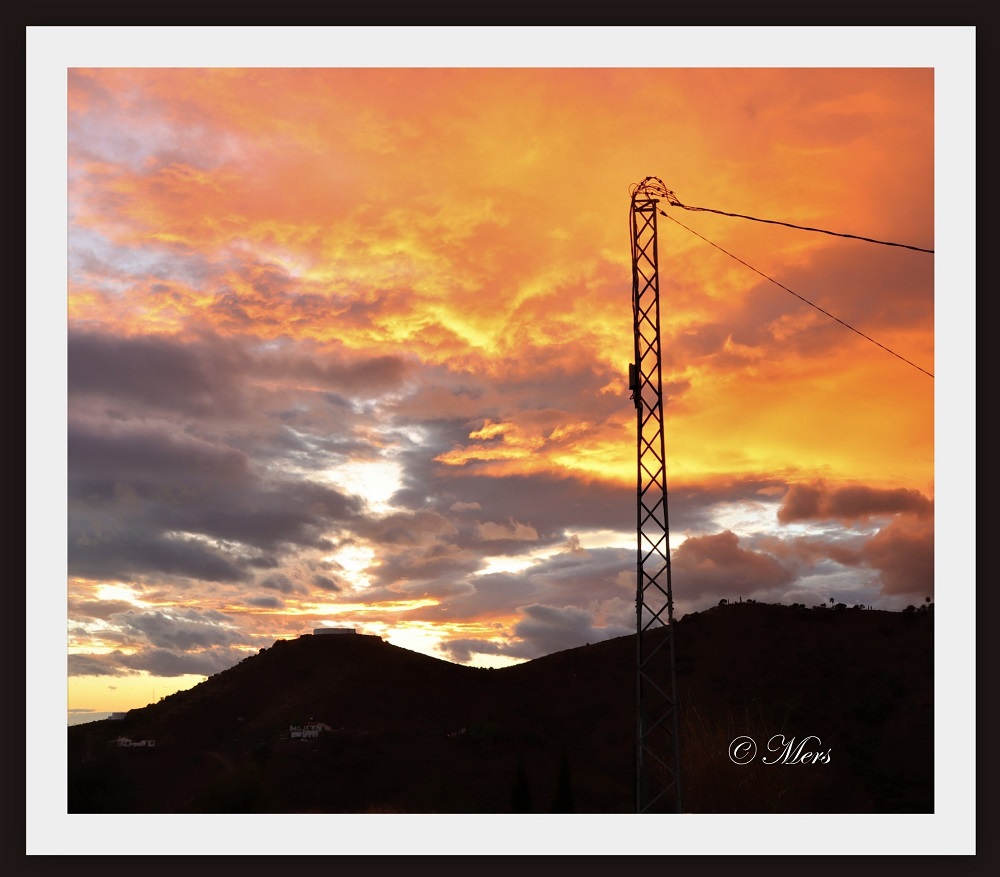 My last entry to the Challenge had been clouds at sunrise. For this week´s challenge #128, I am sending this sunset entry that looks as if the sky is burning. Our sun rises from the East and moves toward the West. It´s kind of an adventure daily to watch the sunrise and sunset because no one knows how nature will be. So I always carry with me my smartphone so I could capture the clouds and snap it at any seconds.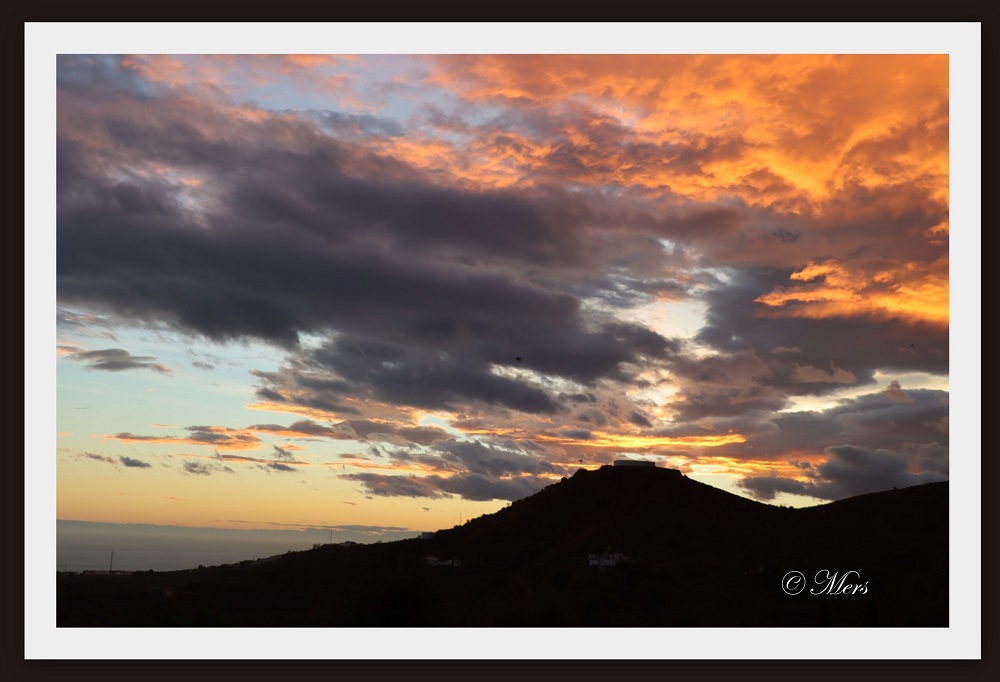 For me I would love to see the sun emerging from below the clouds...and when thick clouds are above the sun the rays of the sun will be reflected into the clouds and will surely give it a warm color. The colors vary, sometimes it can e purple, pink or reddish.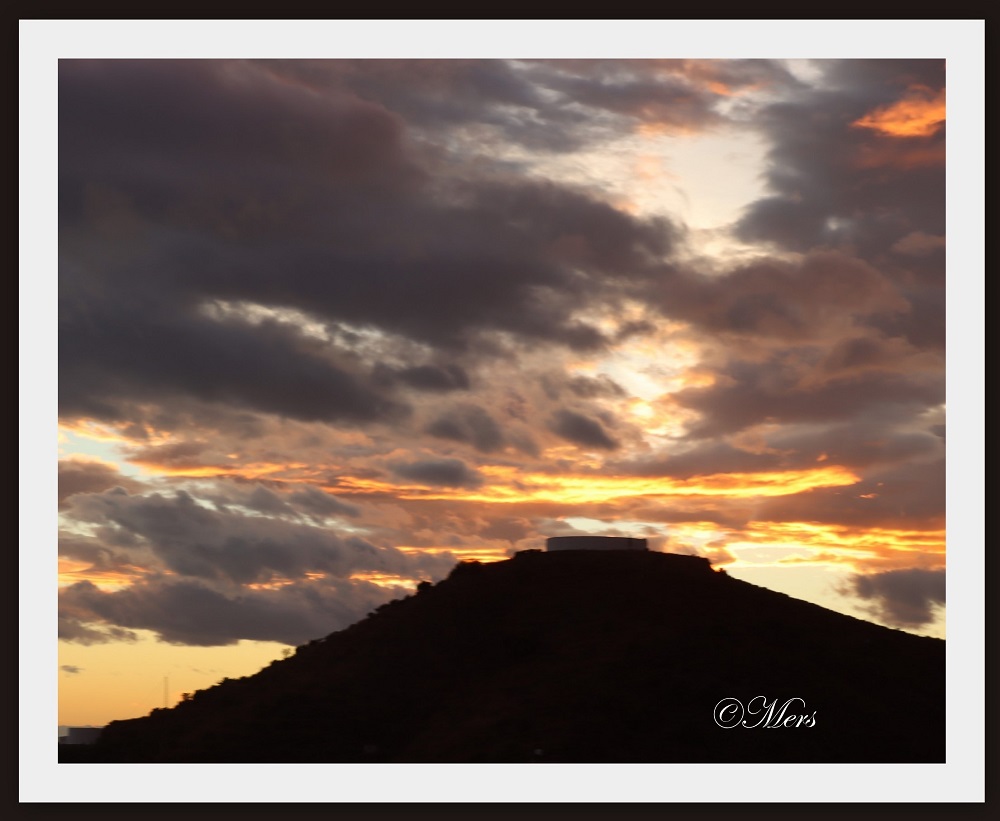 The mountain you see here has a huge water tank on its top that distributes water to various farmers in the region. This mountain is an amazing background for all my sunset images.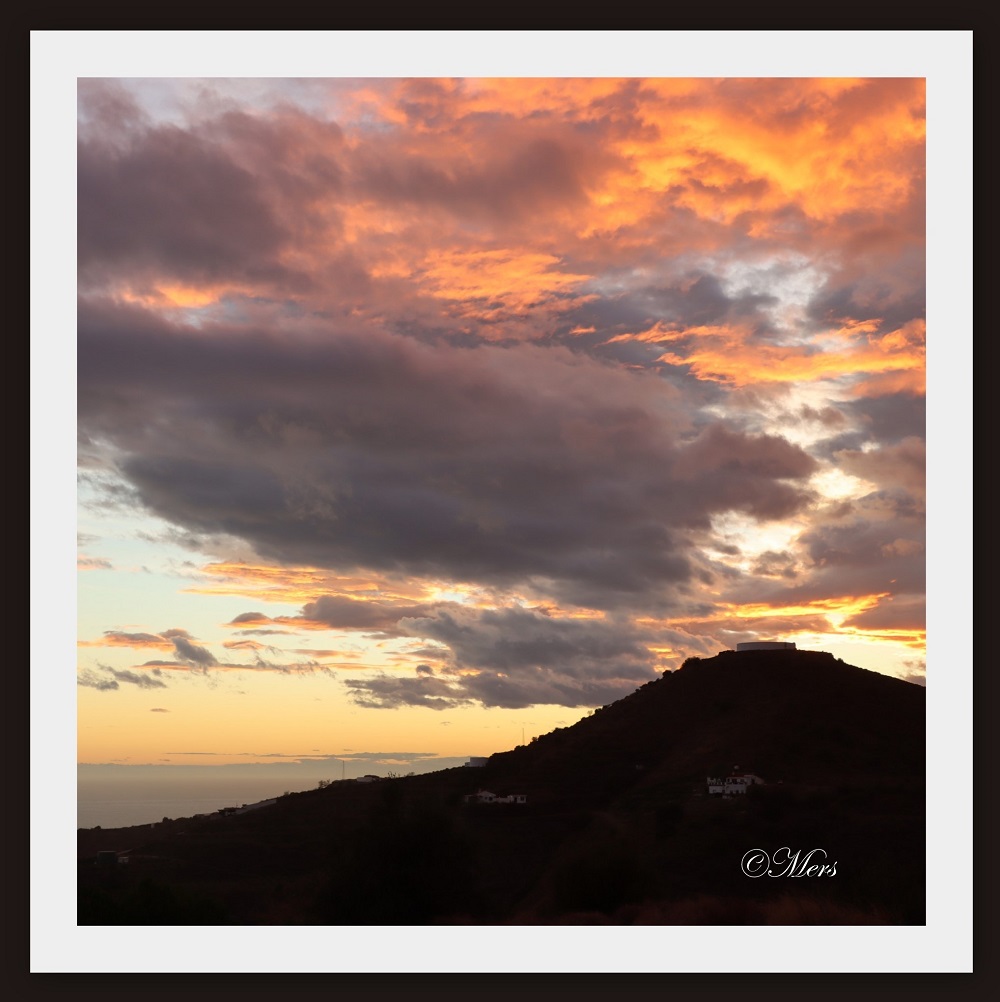 I am thankful to @tobetada for initiating this fun challenge. Moreover, I am inviting @jurich60 @sisterhood2 @olivia08 to participate

in this contest.

All images were photographed by the author, @mers




GIF by @gremayo
---
---