[ESP/ENG] Hermoso dibujo inspirado en una increíble puesta de sol/Beautiful drawing inspired by an incredible sunset.
Hola queridos amigos de #gems bendecido dia, hoy les estare hablando de este hermoso dibujo inspirado en un lugar que siempre me ha gustado y es la playa, donde me relajo bastante y disfruto un ambiente libre de contaminacion.
Hello dear friends of #gems blessed day, today I will be talking about this beautiful drawing inspired by a place that I have always liked and is the beach, where I relax a lot and enjoy a pollution-free environment.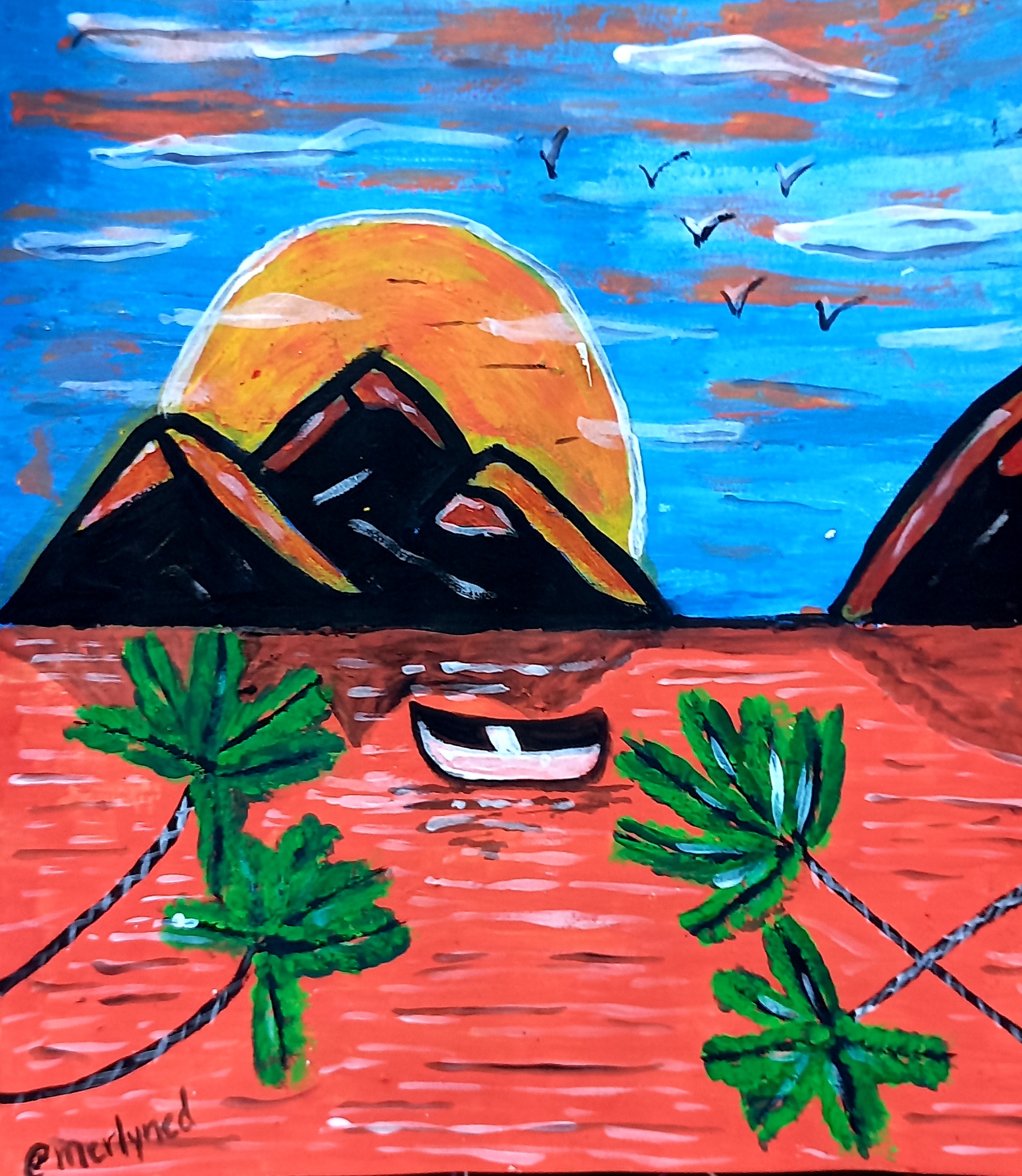 Los materiales a utilizar son:
.Pincel.
.Tijera.
.Pintura al frio.
.Envase de agua.
.Hoja de reciclaje.
The materials to use are:
.Brush.
.Scissor.
.Cold paint.
.Water container.
.Recycling sheet.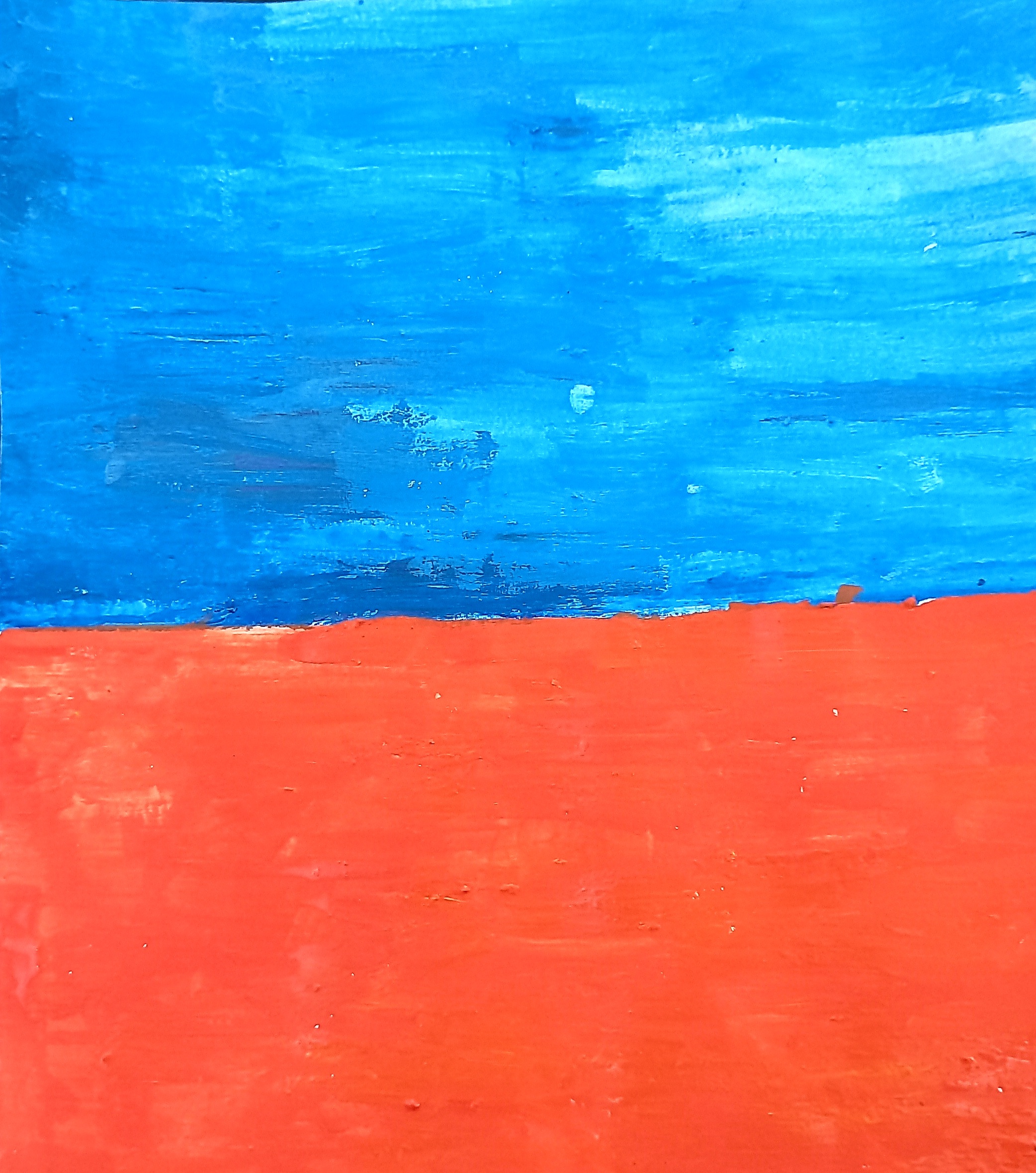 Con un pincel grueso agregue dos colores para el fondo que son el azul y naranja y hacen una buena combinacion para el paisaje que quiero lograr.
With a thick brush I added two colors for the background that are blue and orange and they make a good combination for the landscape that I want to achieve.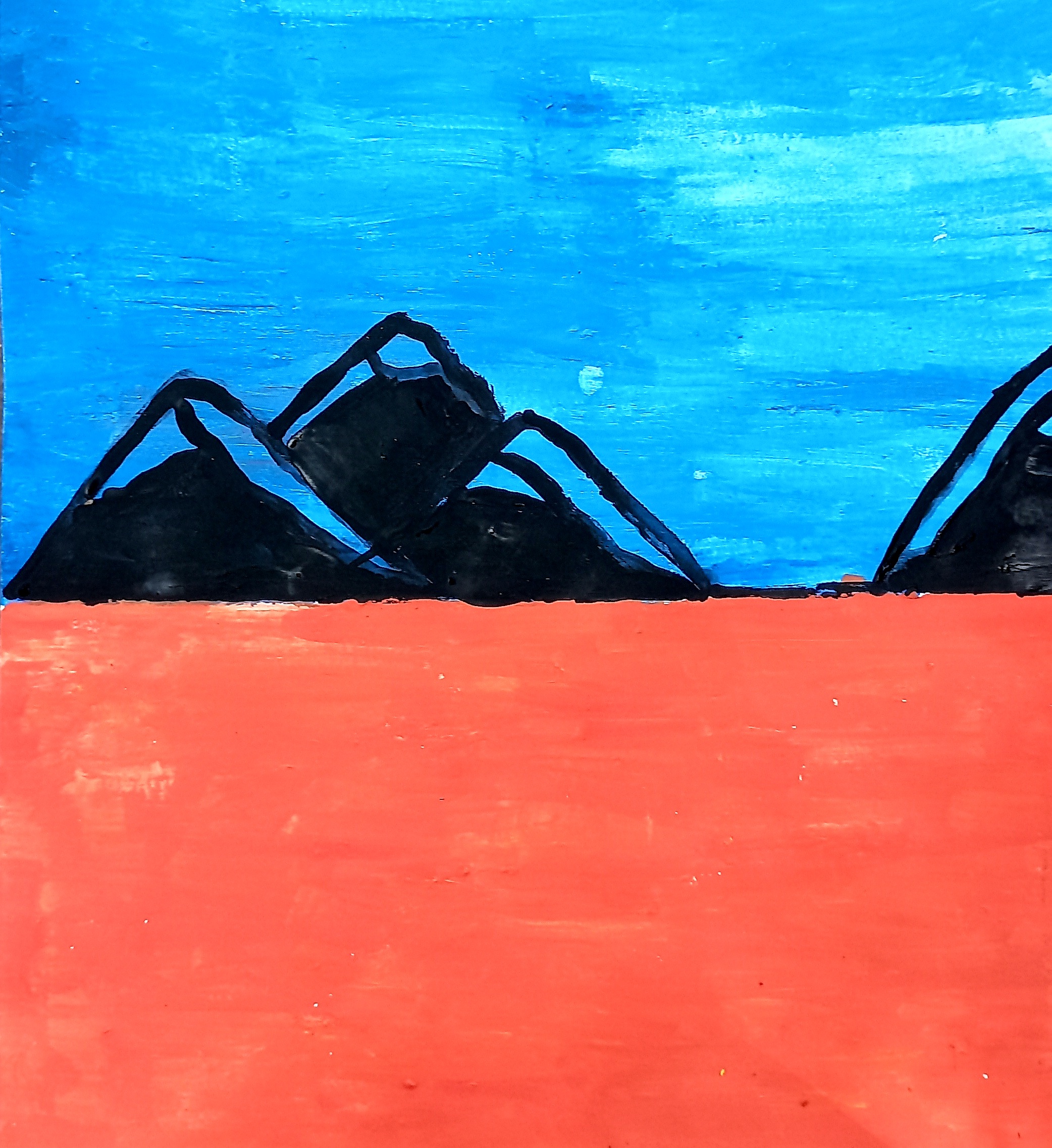 Con un pincel mas delgado y la ayuda de la pintura al frio de color negro, trabajo en las montañas que daran una vista impresionante.
With a thinner brush and the help of cold black paint, I work in the mountains that will give an impressive view.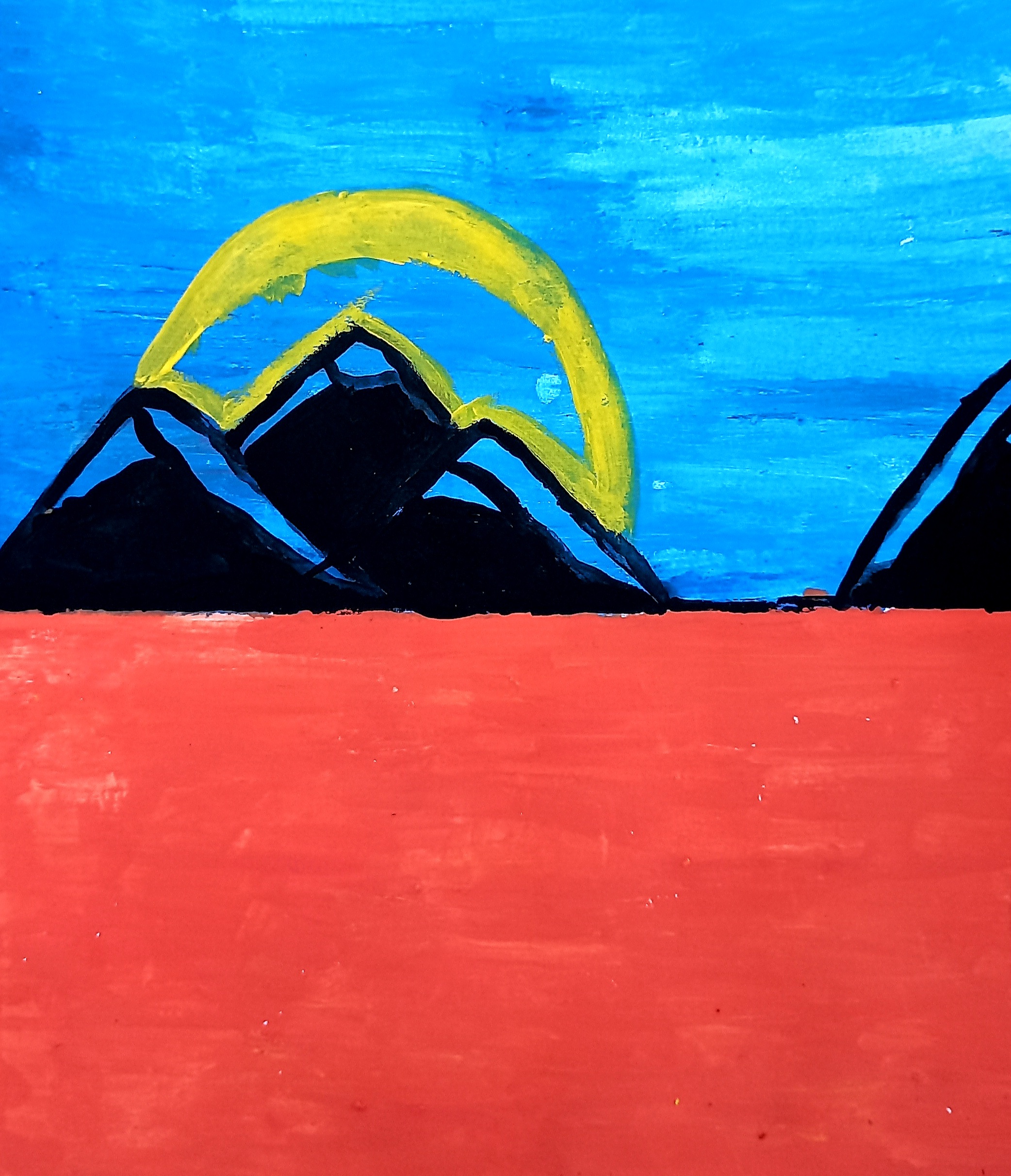 Ahora con la pintura al frio de color amarillo, le doy la forma al sol que se oculta detras de las montañas y se vera como un increible atardecer.
Now with the cold yellow paint, I give the shape to the sun that is hidden behind the mountains and it will look like an incredible sunset.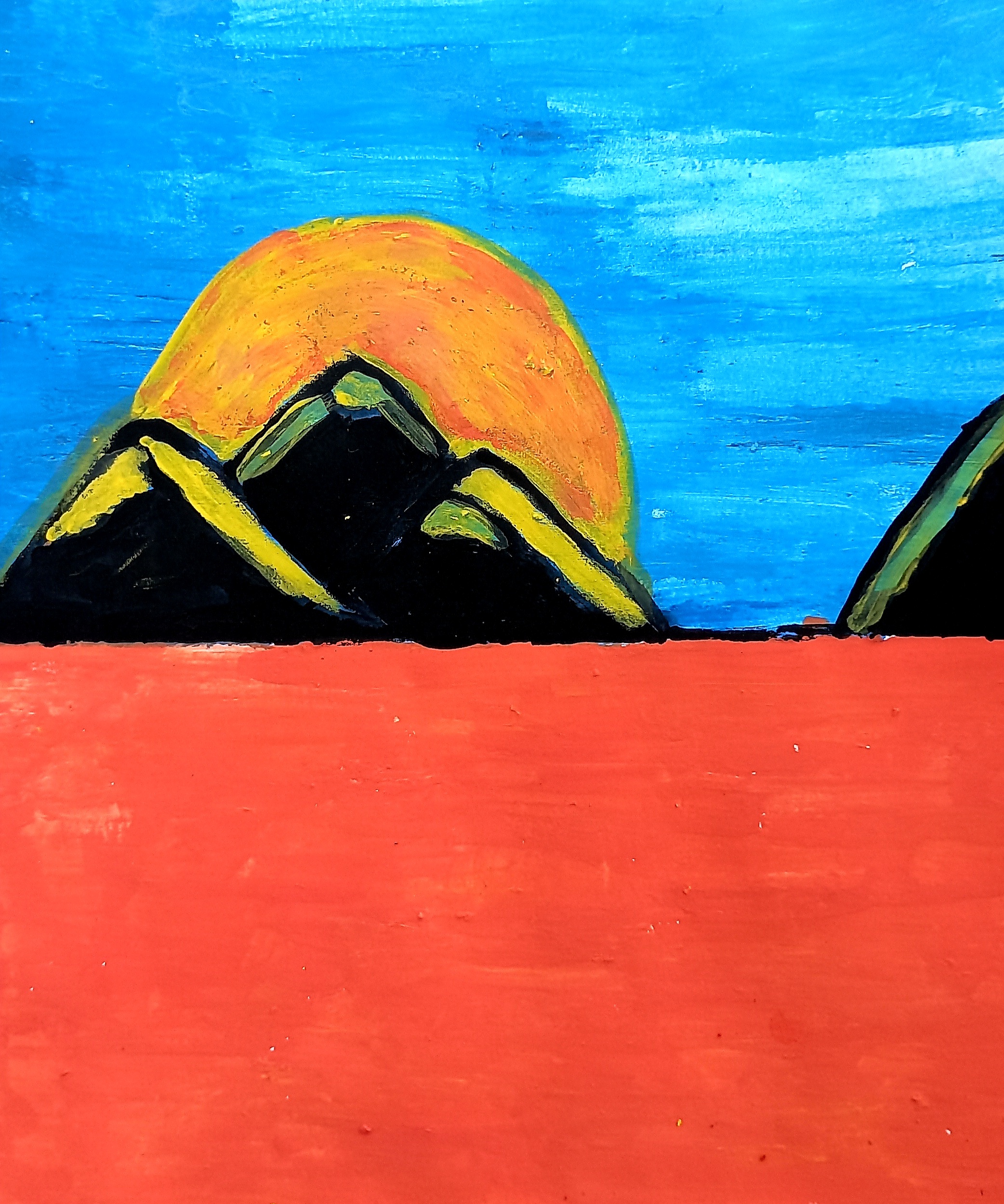 Poco a poco el sol va tomando forma y para esto agrego un poco mas de naranja sobre el amarillo y va quedando de lo mejor.
Little by little the sun is taking shape and for this I add a little more orange over the yellow and it is the best.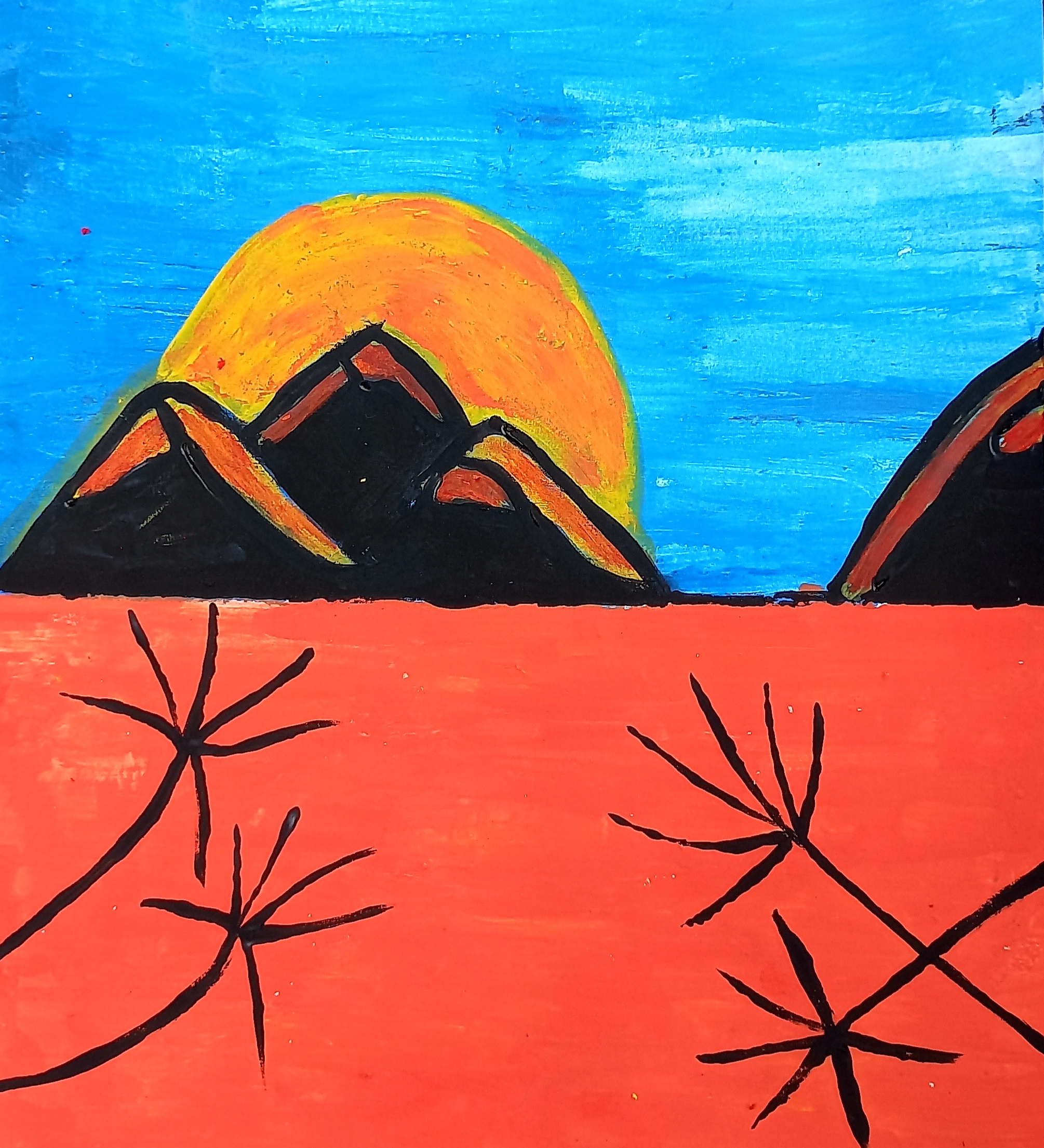 En las esquinas agrego unas plantas de palmera, las hice en negro porque el contraste del sol las hace ver asi, siempre debemos saber esta tecnica.
In the corners I add some palm tree plants, I made them in black because the contrast of the sun makes them look like this, we must always know this technique.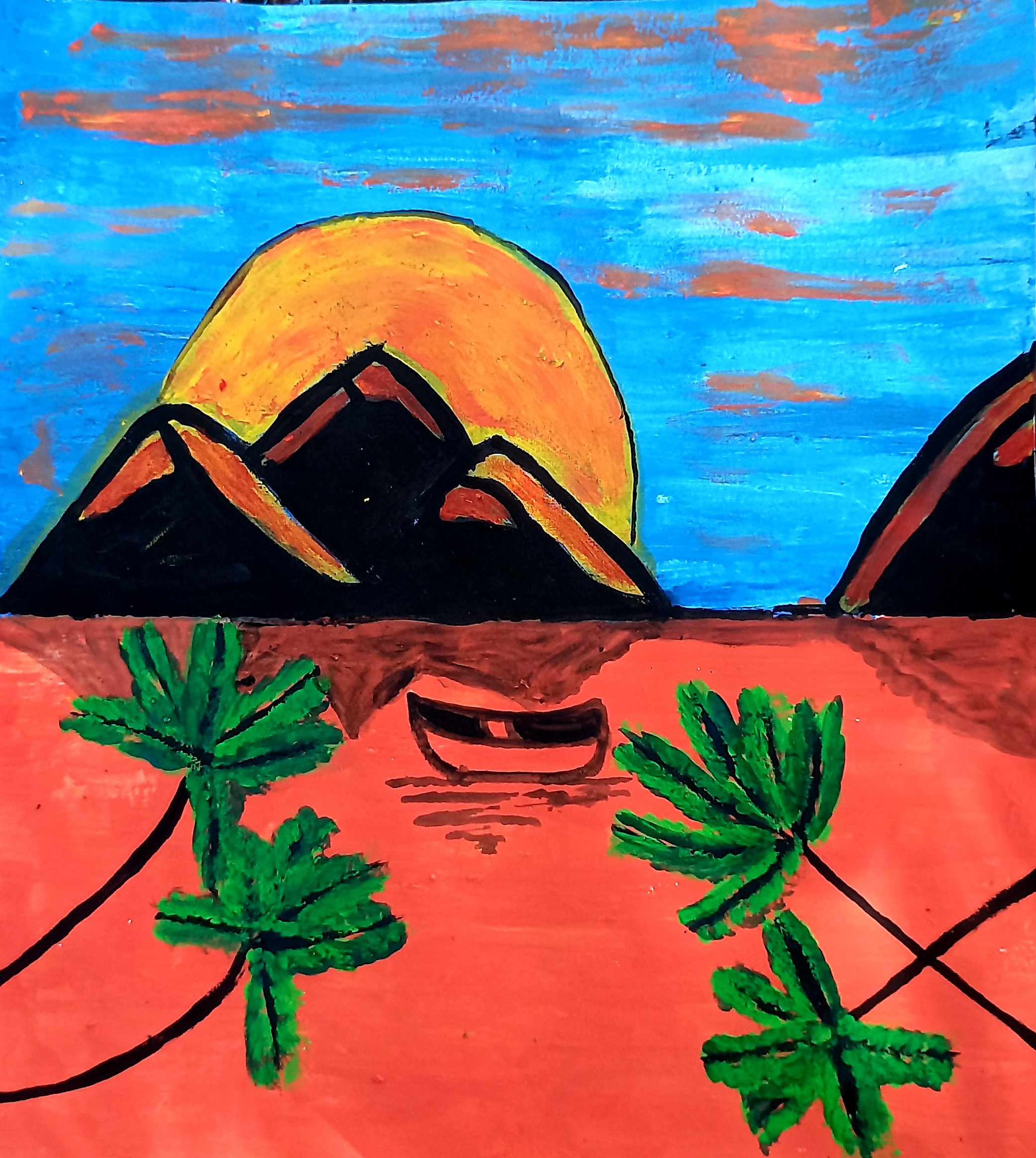 Casi finalizando la obra agrego verde sobre las palmeras, y naranja para el cielo, sin olvidar el barquito en la parte del centro que va muy bien.
Almost at the end of the work, I add green on the palm trees, and orange for the sky, without forgetting the little boat in the center, which is doing very well.
Trabajo finalizando, feliz por este hermoso paisaje, y uno de mis lugares favoritos para pasarla bien con familiares y amigos, es la playa llena de muchos colores.
Autor: @merlyned
Telefono: Blu studio.
Espero que el post, les sea de su agrado, saludos.
Finishing work, happy for this beautiful landscape, and one of my favorite places to have fun with family and friends is the beach full of many colors.
Author: @merlyned
Phone: Blu studio.
I hope the post is to your liking, greetings.
---
---