When Your Parents Need Long Term Care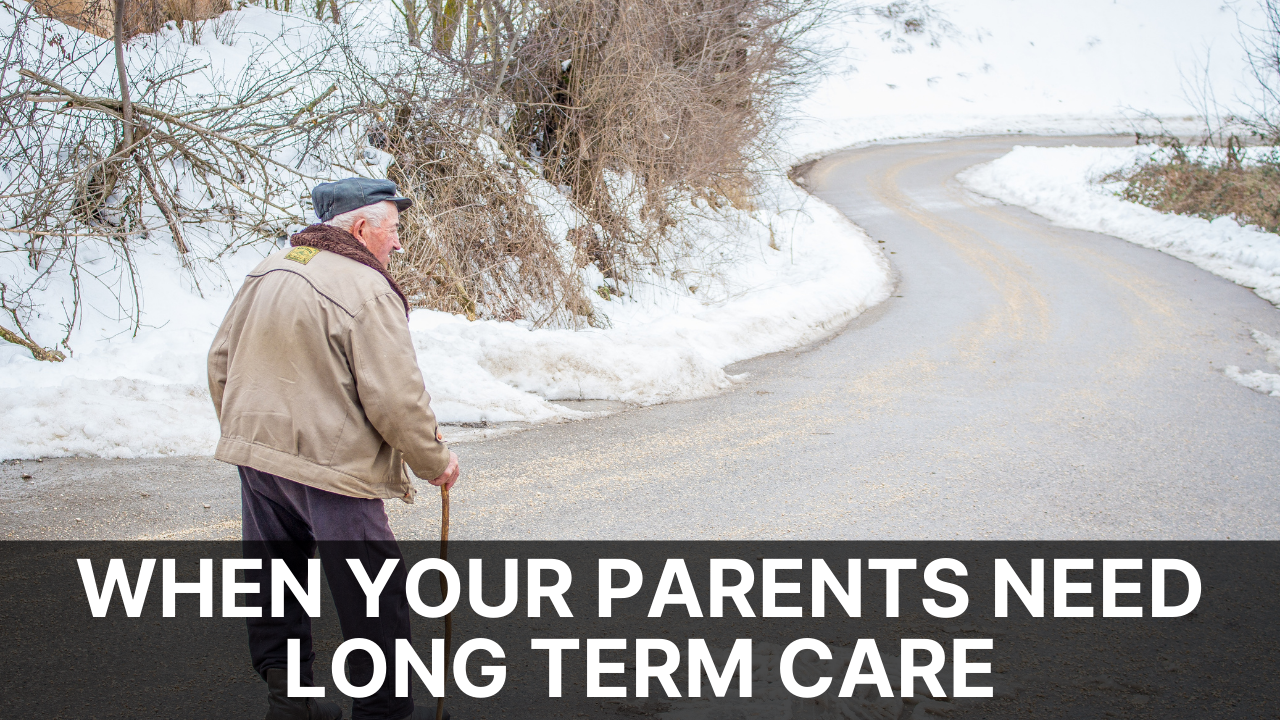 According to government surveys, 50 - 70% of people over age 65 in America will need some long-term care. And both finding and paying for long-term care insurance is not easy, particularly since government medical care doesn't pay for the types of assistance or care that most elders will need. Making sure your parents (or even yourself, if you're part of the baby boomer crowd) can pay for long-term care is something that you should start planning sooner rather than later.
Long-term care usually means assistance provided to the person to help them manage the day-to-day tasks of their life, such as bathing, eating, getting in and out of bed, doing the laundry, taking (the proper dose of) medicine, etc. It doesn't usually include medical care – that's something that needs to be done by a medical professional in a facility.
There are lots of reasons your parent might need long-term care. They could have a disability, sustain a fall, be diagnosed with a terminal illness (but can stay at home) or have some memory loss or confusion about their lives. Sometimes the need for long-term care can be temporary, such as when a parent is rehabbing from a fall or recovering from surgery. Other times they need long-term care can extend from months into years, particularly if your parent suffers from a chronic condition or dementia.
Long-term care might start with family members helping out their parent (or grandparent) in their home and then could progress to having a housekeeper come in to do cleaning and laundry, or a home health aide to assist in bathing and dressing and doctor's visits and medications. Family members provide most at-home care, and it can be challenging work, having to spend extra time (while juggling your own home life and your jobs and your kids' schedules), and performing tasks that can put a real strain on your physical abilities. For example, have you ever tried to lift someone who's fallen? It's an excellent way to hurt yourself if you don't do it right.
So, before we tackle how to pay – or to get assistance paying – for long-term care, it's essential to assess what your parent needs, how often they need it, who can provide it, and how you can manage it all without affecting your health. Because being a caregiver is a stressful job under any circumstances, but when you're trying to be all things to all people, you're only setting yourself up for failure. And that won't help anyone in your family at all.
---
Thank you for reading and hope you have a good rest of the day!
Follow me on these other platforms where I also post my content: Publish0x || Hive || Steem || Read.Cash || Noise.Cash || Twitter
Posted Using LeoFinance Beta
---
---