Daily Business, Finance & Motivational Vlog - Vol 44
---
Good day everyone. This is Vol 44 of the vlog series which is centred on improving us, as I will be talking on fantastic topics in the business or finance section or will talking on motivating issues that will inspire you to success. This series will be educative, informative and inspiring, so do well to follow me, as I will be releasing vlogs on a daily.
---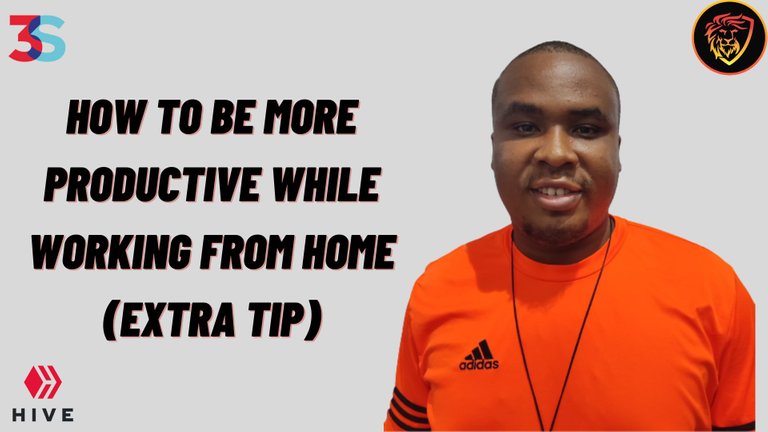 Image Is Mine. Edited On Canva
---
Today's topic is an extra tip for this amazing series titled "How To Be More Productive While Working From Home" which started on Vol 38 and I did the finale yesterday on Vol 43. I will be talking about the final extra tip on how you can start to be more productive working from your home and it is;
---
Be Intentional With Choosing Where You Live: You have to be very intentional with choosing where you will be living because you would spend the majority of your day in your house, hence, it has to be very comfortable and quiet. I'm currently living in a place where I regret it because I wasn't intentional with where I live. One of my neighbours is noisy and smokes all the time, brings in ladies and usually causes one hell of a noise. It is very hard to concentrate in such an environment. Also, where you live will help you get the right networks, and those networks could help you achieve huge success faster. Choosing the right place to live will go a huge way in improving your level of productivity. It is the most essential aspect when you are considering working from home. Why do you see that rich people tend to go all in, to buy or rent their homes in expensive estates? The reason for this is that they need the peace and comfortability that comes with those homes which will go a long way in improving their level of productivity. Also, the people in such a neighbourhood would be great assets(networks) for them. If you are considering working from home, you should or should I, you must be intentional with choosing the right place for you.
---
Kindly watch the video above, as I go into detail with the abovementioned points. It will be worth your time. Go on and watch the video.
If you like the video or have some opinions to share, kindly make comments, as I would be delighted to respond to every comment.
---
The background music is Free to use. The author of the song is Ashamaluevmusic. Song Link.
---
Previous Vlogs
---
Till I Come Your Way, Stay Safe & Smile!!!
⚫️⚪️⚫️
Thanks For Reading & Watching
---
▶️ 3Speak
---
---