Daily Business, Finance & Motivational Vlog - Vol 9
---
Good day everyone. This is Vol 9 of the vlog series which is centred on improving us, as I will be talking on fantastic topics in the business or finance section or will talking on motivating issues that will inspire you to success. This series will be educative, informative and inspiring, so do well to follow me, as I will be releasing vlogs on a daily.
---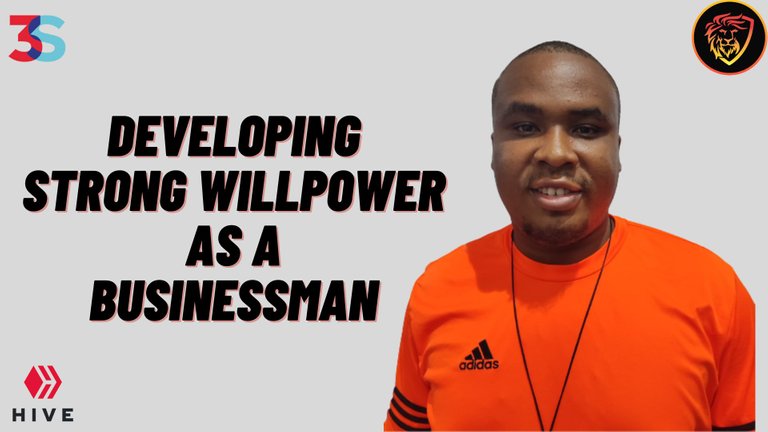 Image Is Mine. Edited On Canva
---
Today's topic is about "Developing Strong Willpower As A Businessman". I will be talking about one superb way we can be able to develop strong willpower, which is.
---
Set Goals & Sub-Goals: We need to create goals and sub-goals in order to develop and sustain our willpower. Willpower needs to fuel on something and by setting goals and sub-goals, you are fueling your willpower. You need sub-goals because you need those small wins to compel and give you high confidence to achieving your main goal.
---
Kindly watch the video above, as I go into detail with the abovementioned points. It will be worth your time. Go on and watch the video.
If you like the video or have some opinions to share, kindly make comments, as I would be very glad to respond to every comment.
---
The background music is Free to use. The author of the song is Ashamaluevmusic. Song Link.
---
Previous Vlogs
---
Till I Come Your Way, Stay Safe & Smile!!!
⚫️⚪️⚫️
Thanks For Reading & Watching
---
▶️ 3Speak
---
---