Sometimes weird is good

I'm sure most people who peek into this blog at times are not truly interested in reading about movies, but this is one of those rare situations when I feel compelled to write about one.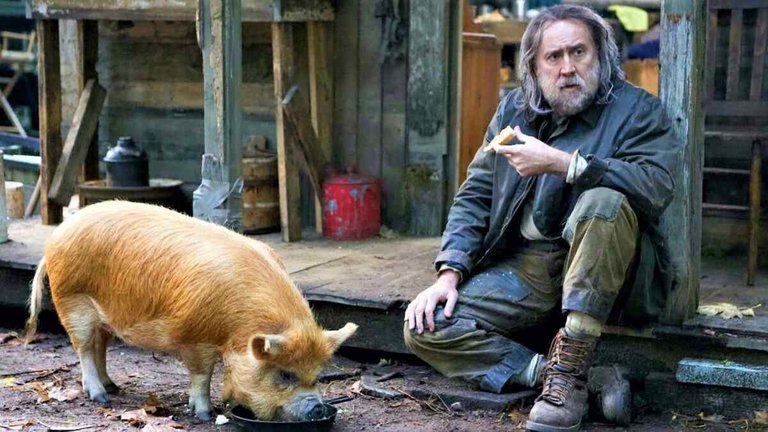 In many ways, Nicolas Cage has found an interesting little niche late in his career. I don't think I've seen him do a mainstream film since Ghost Rider, and In my opinion this is the best call he's made.
This film is one of those that will probably stick with me for days. As a matter of fact, I just finished watching it, and going to sleep does not seem like an option at this point.
The movie is about Rob, played by cage, trying to get his pet pig back. But, as you might imagine, the whole thing is weird, goofy at times, but filled with layers if you learn to catch the messages.
Among all the different messages I take with me, the one that truly resonated is that of acceptance. Accepting loss and accepting reality.
I won't spoil the movie for you, but I strongly recommend you give it a chance. It truly reminded me of the importance of being true to myself, and that message, that lesson, is one that all of us tend to forget very often.
MenO
---
---