Esp-Eng Fotografiando la avispa papelera ,Polistes dominula/Photographing the paper wasp ,Polistes dominula.
Saludos amigo de hive e insecto del mundo hoy le cuento que como se Aserca n las festividades de la Navidad aquí en nuestro pueblo acostumbramos a arreglar nuestra vivienda es decir limpiarla ,pintarla y adornarla con adornos navideño,
Así que hoy pedí el día en mi trabajo y me quedé en casa para comenzar a realizar mi limpieza de la casa antes de pintarla eliminando así todo lo que es polvo, tela de araña y la maleza a sus alrededores ,mientras que quitaba el polvo de las paredes de la casa me encontré entre el medidor de la luz está ejemplar familia de avispa papeleras
Este popular insecto conocido como la avispa papelera la cual tiende a realizar su vivienda en lugares insólito cómo tejados de casas viejas árboles muertos huyendo de sus enemigos.
Yo muy calladita me acerque con el lente de mi teléfono y me puse a observar como trabajaba con sus otras compañeras.asi que pase a tomarle unas fotos para compartirla con esta hermosa comunidad.
La avispa papelera suele ser la avispa con más contacto con el ser humano es una avispa netamente europea que llego al continente americano por accidente y suele alimentarse de sabía y del nectar azucarado de las plantas.
Está avispa
Suelen hacer sus nidos cerca de los asentamientos humanos.
Es conocida como avispas papeleras por confeccionar sus nidos con una pasta , parecida al papel, que hacen a partir de fibras de madera mezclada con su saliva el nombre científico de este pequeño insecto es Polistes dominula, normalmente ataca solo cuando percibe agresiones hacia su nido.
Greetings friend of hive and insect of the world today I tell you that as the Christmas festivities are approaching here in our town we are used to fix our home that is to clean it, paint it and decorate it with Christmas ornaments,
So today I asked for the day off from work and I stayed home to start cleaning my house before painting it, eliminating dust, spider webs and weeds in the surroundings, while I was dusting the walls of the house I found among the light meter there is an exemplary family of paper wasp, a popular insect known as the paper wasp.
This popular insect known as the paper wasp which tends to make its home in unusual places such as roofs of old houses, dead trees fleeing from their enemies.
I very quietly approached with the lens of my phone and I began to observe how he worked with his other companions, so I happened to take some pictures to share with this beautiful community.
The paper wasp is usually the wasp with more contact with humans, it is a purely European wasp that came to the American continent by accident and usually feeds on the sugar nectar of the plants.
This wasp
They usually make their nests near human settlements.
It is known as paper wasp for making their nests with a paste, similar to paper, made from wood fibers mixed with their saliva. The scientific name of this small insect is Polistes dominula, normally attacks only when it perceives aggressions towards its nest.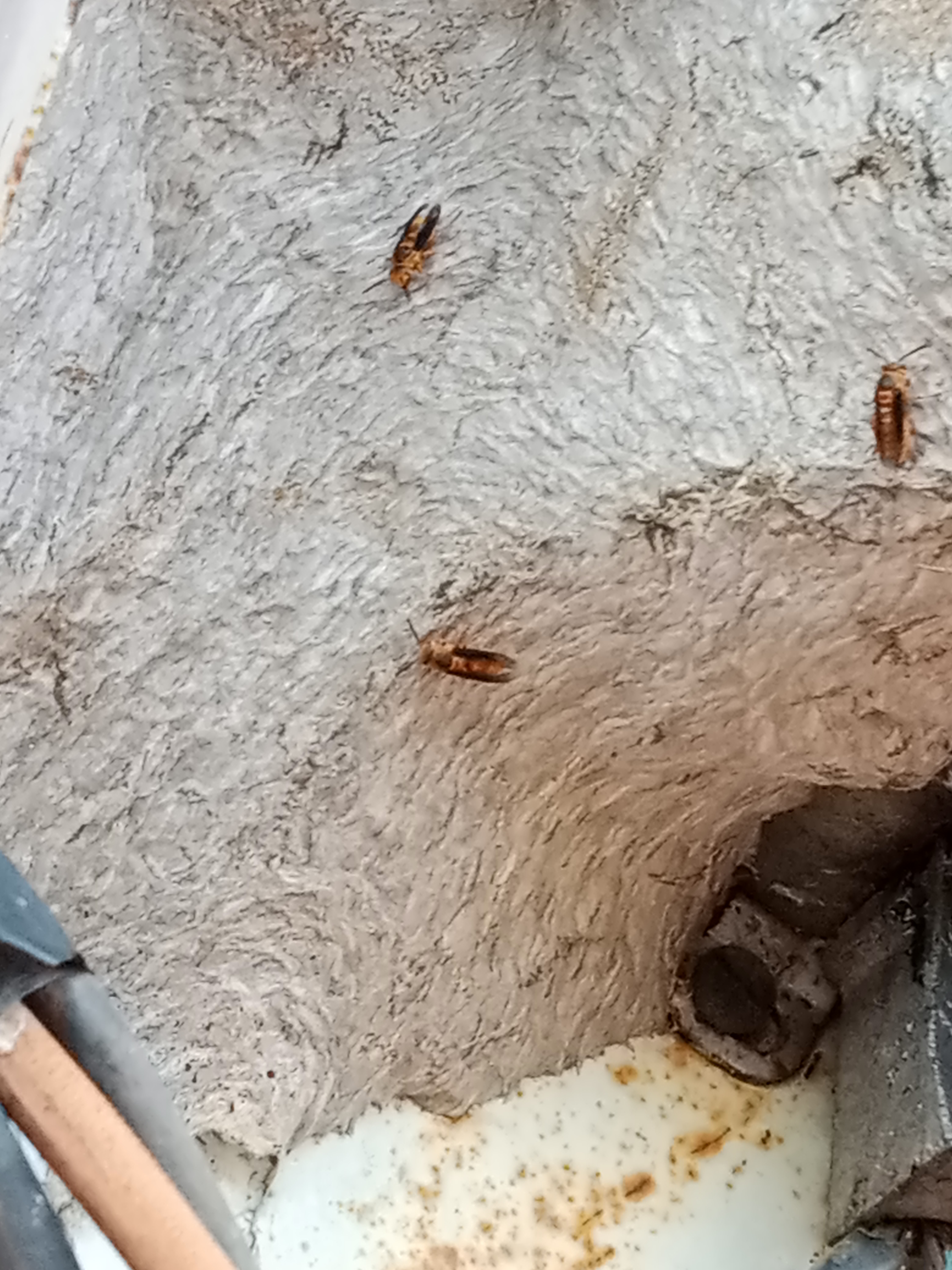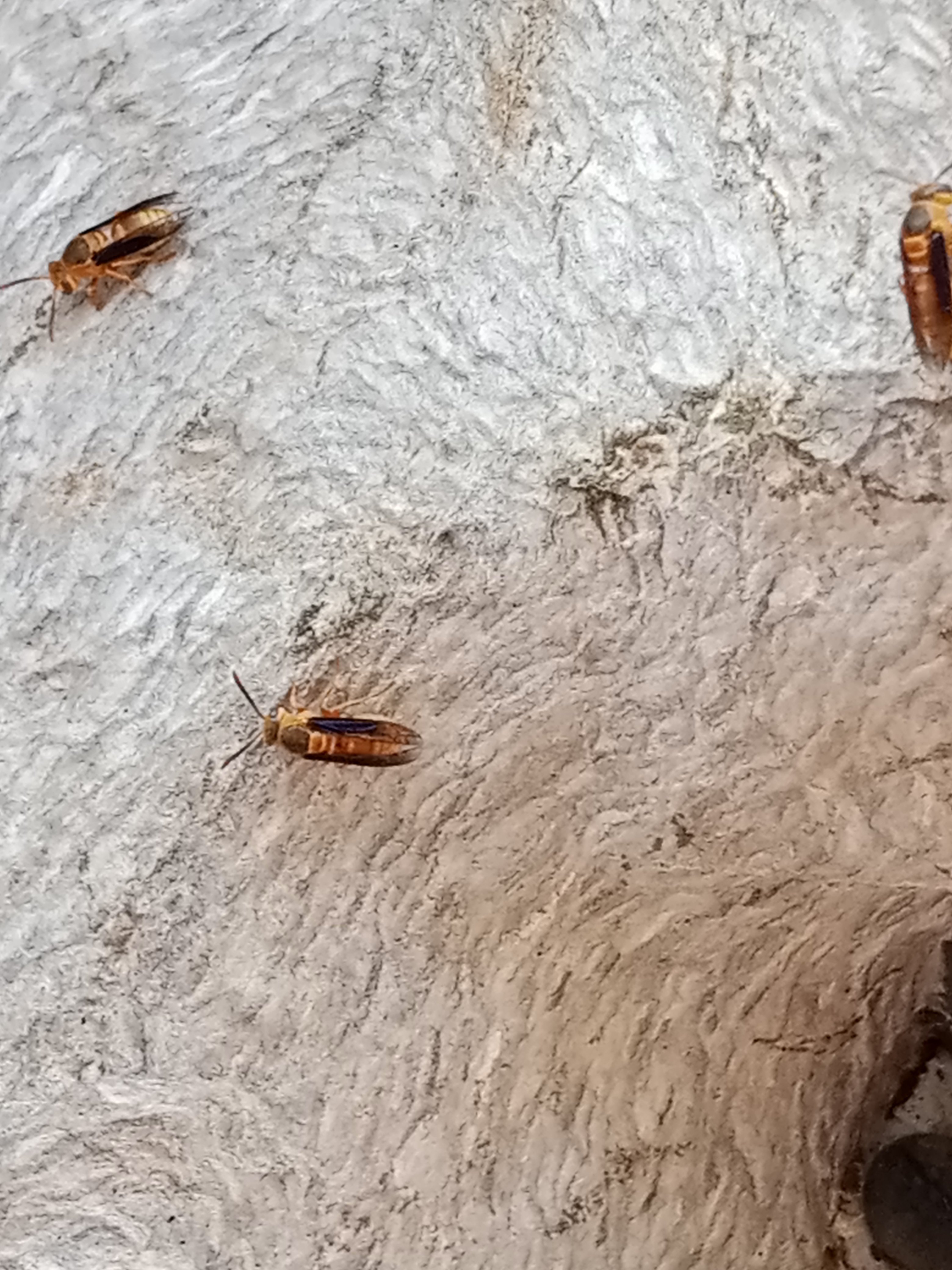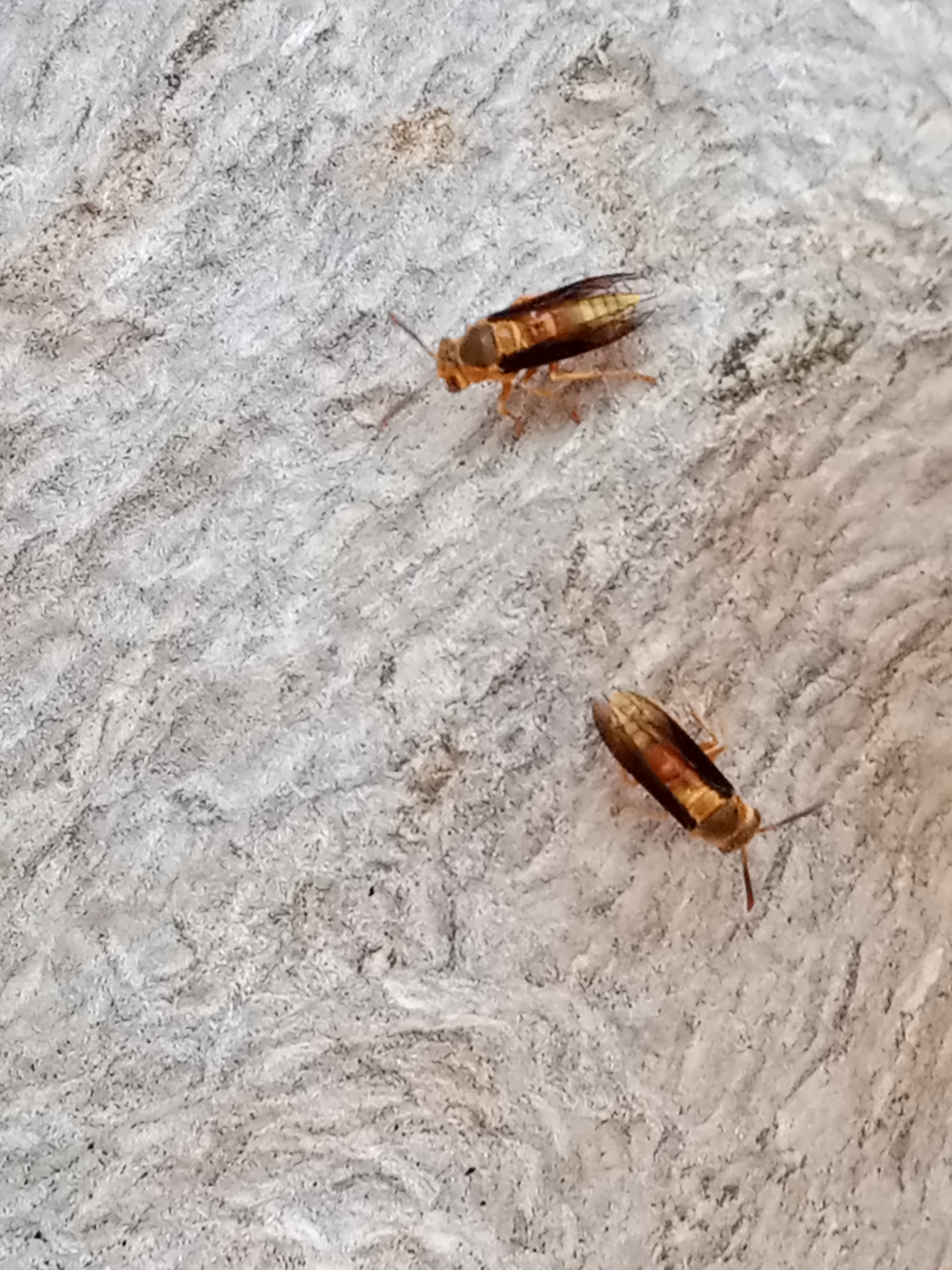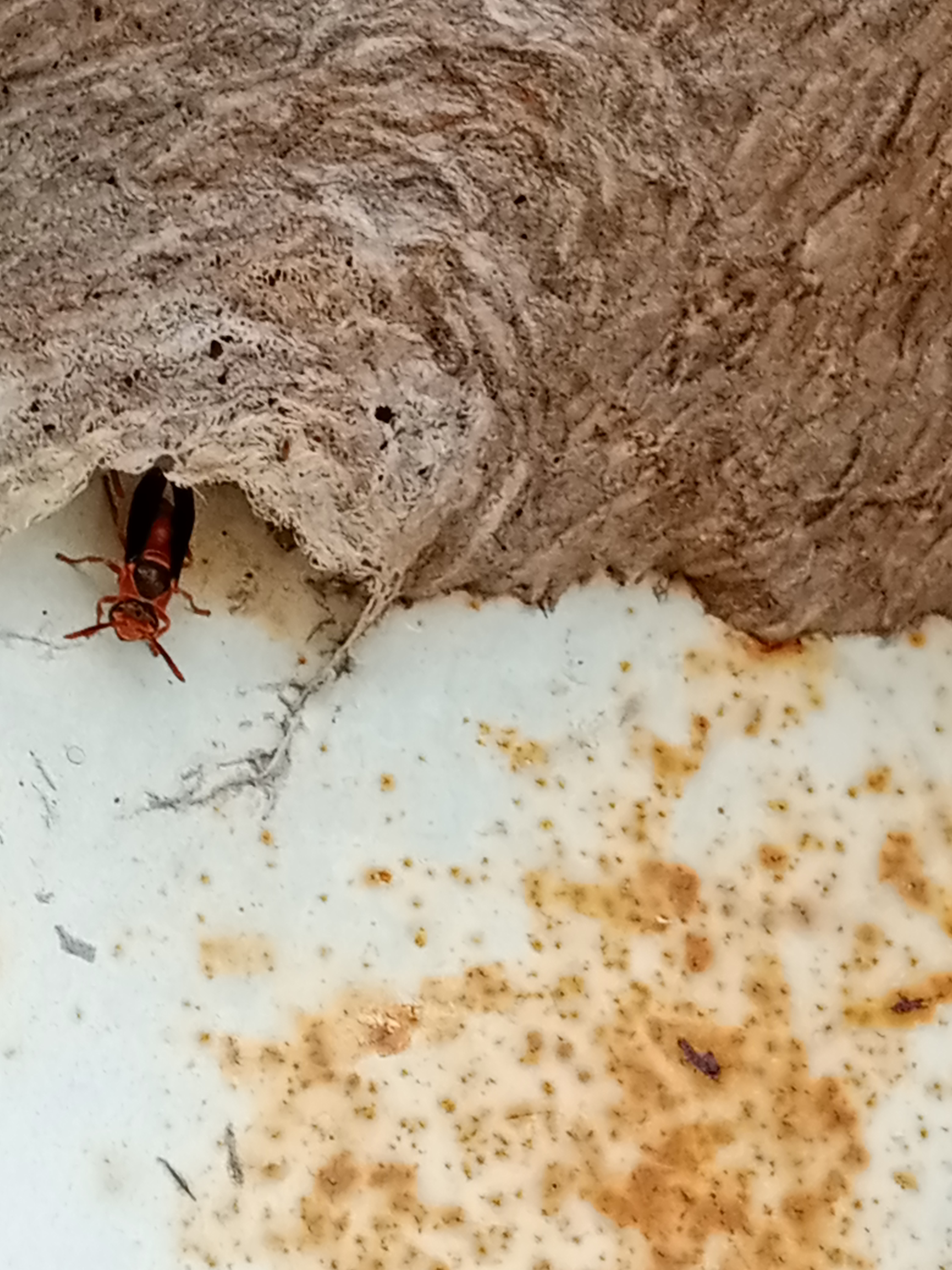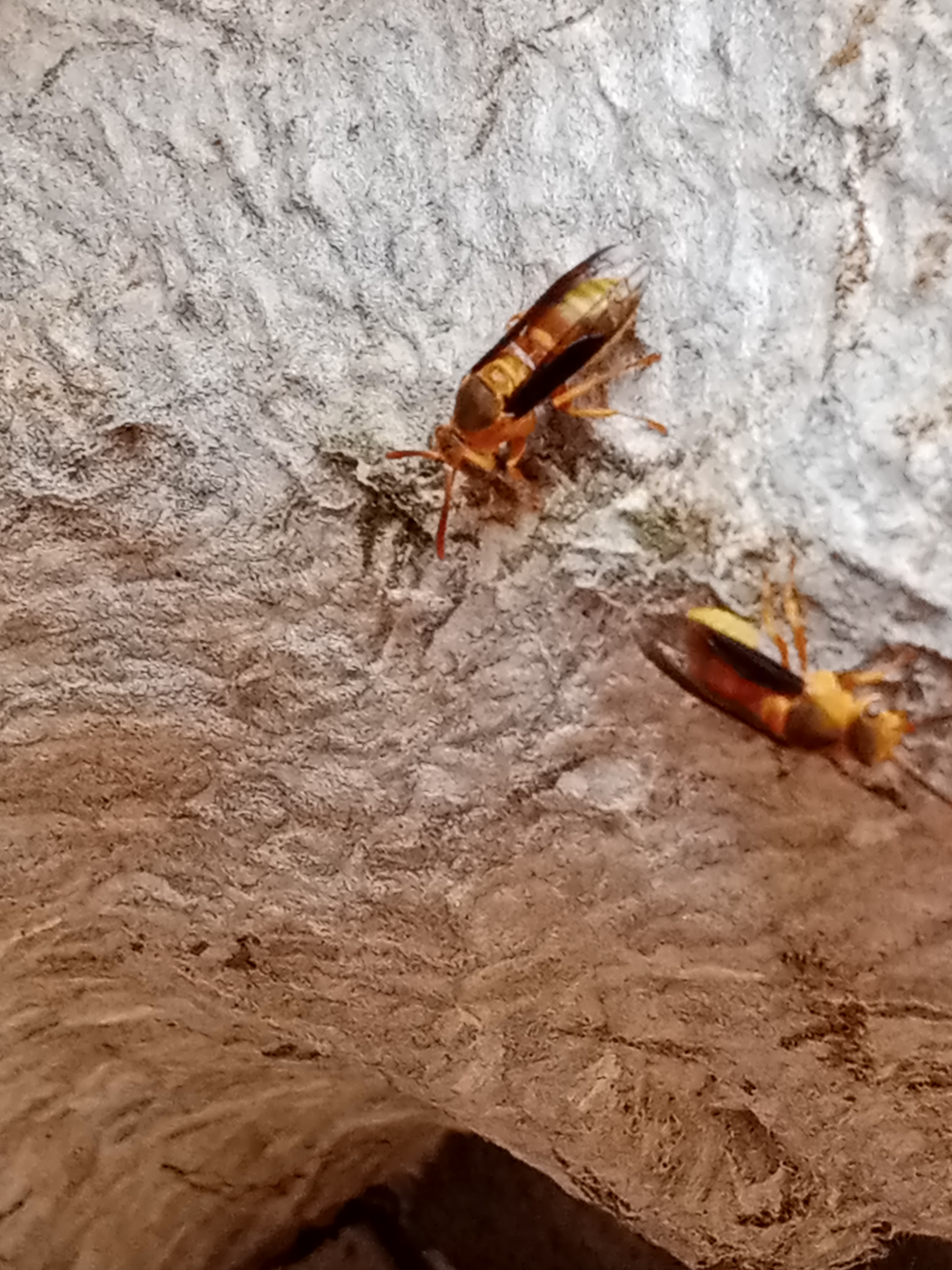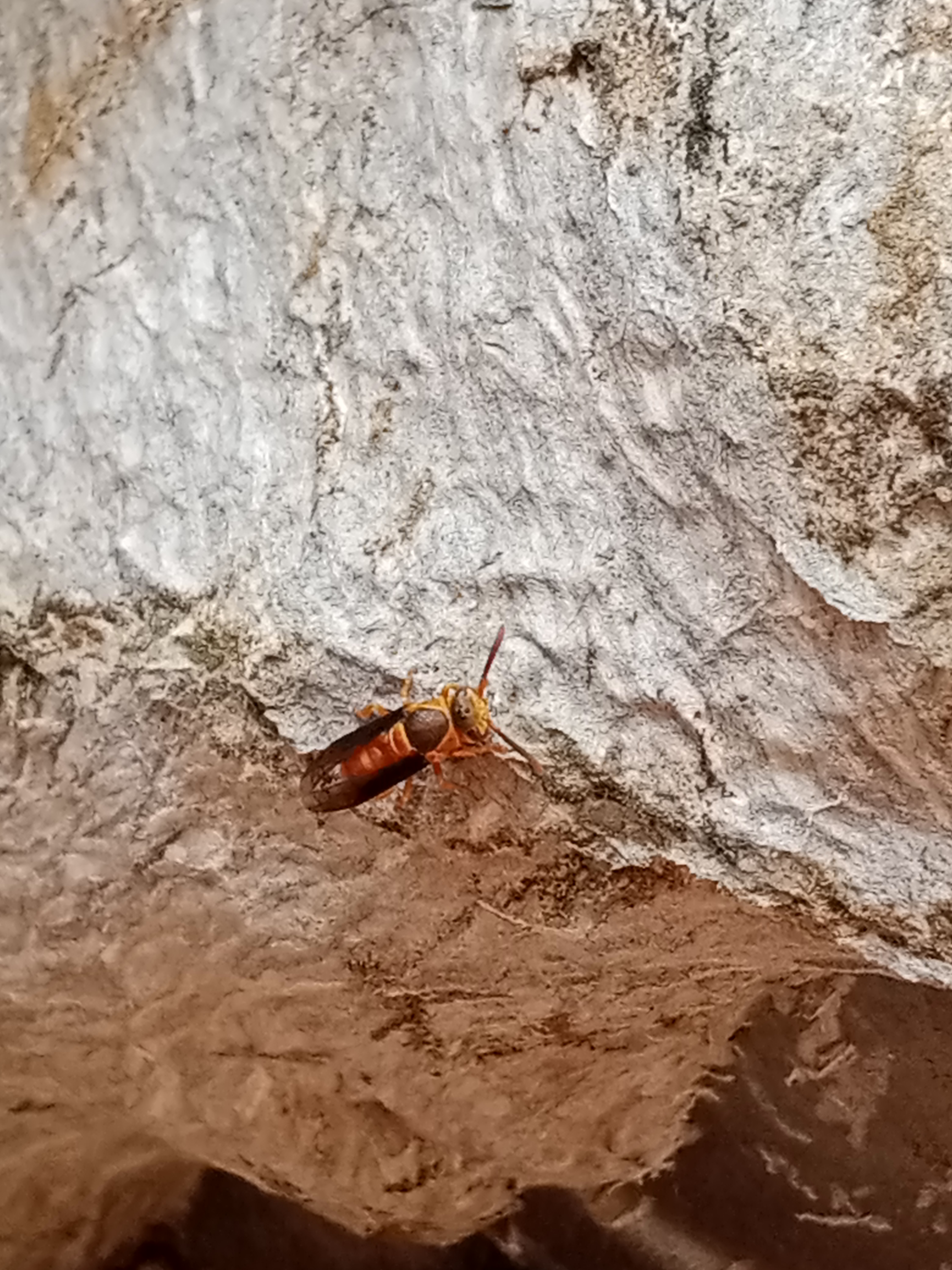 @mellys
Ubicacion los llanos centrales de Venezuela
Location the central plains of Venezuela.
<The photos are of my authorship taken with my phone
Infinix hot 11
---
---