Esp-Eng Fotografiando la araña patas largas o araña calavera (Phocus phalangioides )/Photographing the long-legged skull spider (Phocus phalangioides )
Saludos amigos de insectos del mundo y amigos de la fotografía hoy como todo fin de semana me dedico a la limpieza de casa profundamente,ya que como trabajo los días de la semana y limpio como dicen aquí en mi país por dónde pasa la novia es decir por encimita de así que mis días sábado para salir de compra y los domingos para dedicarlo a la casa.
Greetings friends of insects of the world and friends of the photography today as every weekend I dedicate myself to the cleaning of house deeply, since as I work the days of the week and I clean as they say here in my country where the bride passes that is to say above so my Saturday days to go shopping and Sundays to dedicate it to the house.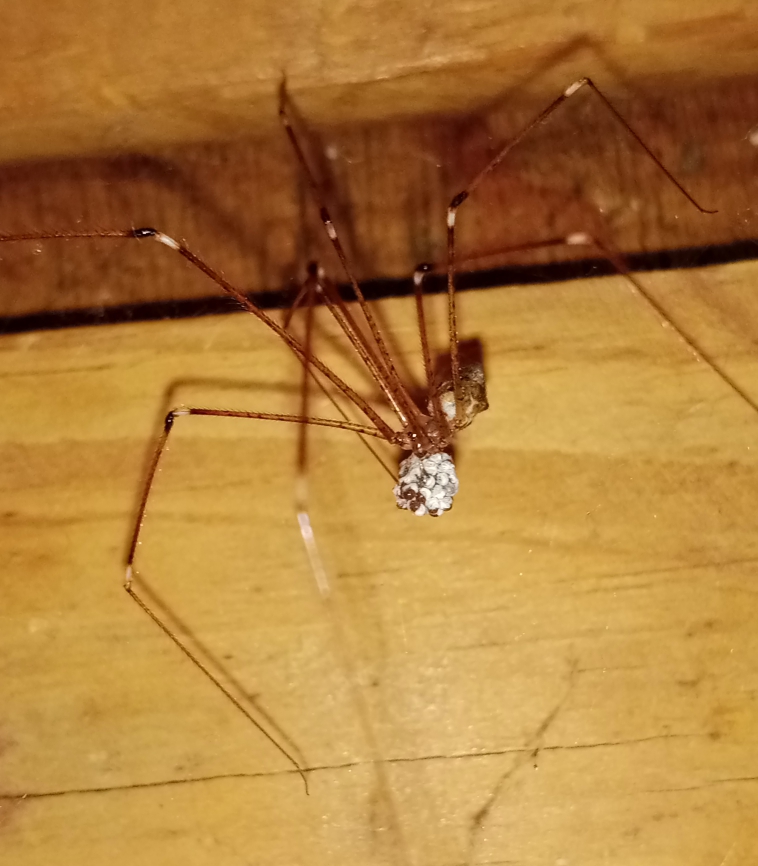 Así que muy temprano me levanté y des pues de desayunar pase a realizar mi limpieza de casa, mientras quitaba el polvo de mis muebles me encontré con esta señora araña que llevaba una pequeña bolita en su cara,yo muy curiosamente tome el lente de la camara de mi teléfono y comencé a realizarle una fotografías.
So I got up very early in the morning and after breakfast I went to clean my house, while I was dusting my furniture I found this lady spider with a small ball on her face, I curiously took the lens of my phone camera and started to take pictures of her.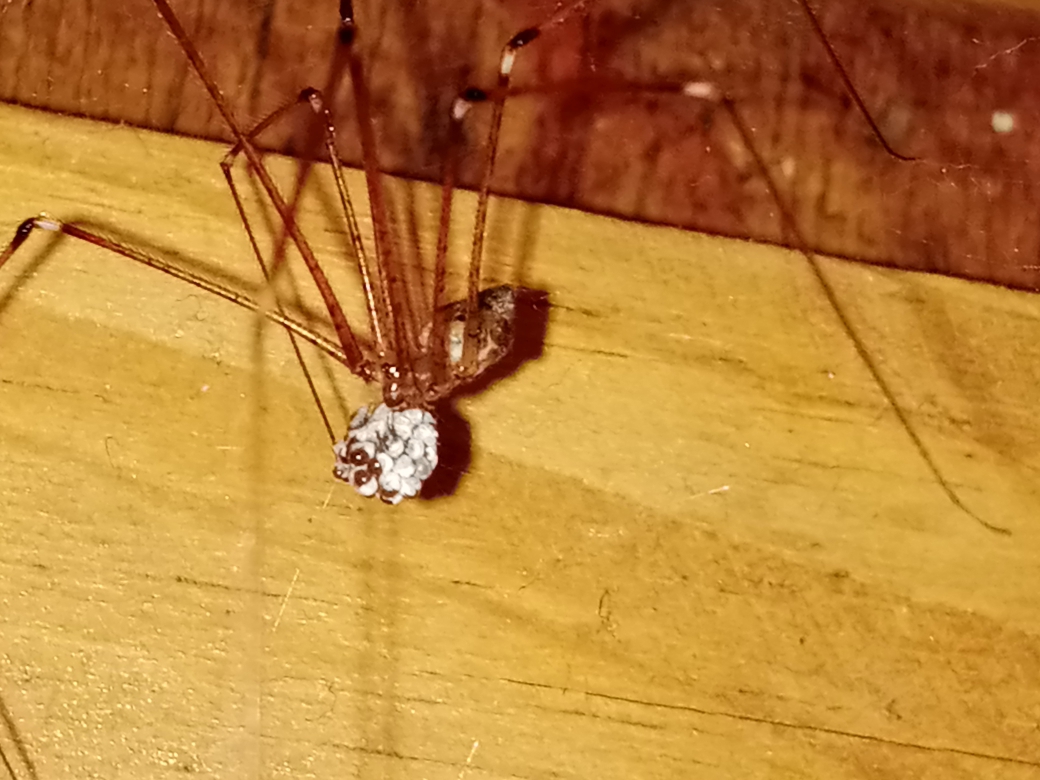 Está ejemplar araña se conoce como la araña patas largas ,es un insecto bastante inofensivo ,habita principalmente en los rincones de nuestras viviendas y cosas cubiertas de polvo ,techos,está arañita de cuerpo frágil tambien es llamada araña calavera y cada vez que te le aserca y la observas te darás cuenta que se mece como si estuviera bailando, habita en nuestros hogares todo el año su nombre científico es el Phocus phalangioides .
This spider specimen is known as the long-legged spider, is a fairly harmless insect, inhabits mainly in the corners of our homes and things covered with dust, ceilings, this fragile body spider is also called skull spider and every time you approach and observe it you will notice that it rocks as if it were dancing, inhabits our homes all year round, its scientific name is Phocus phalangioides.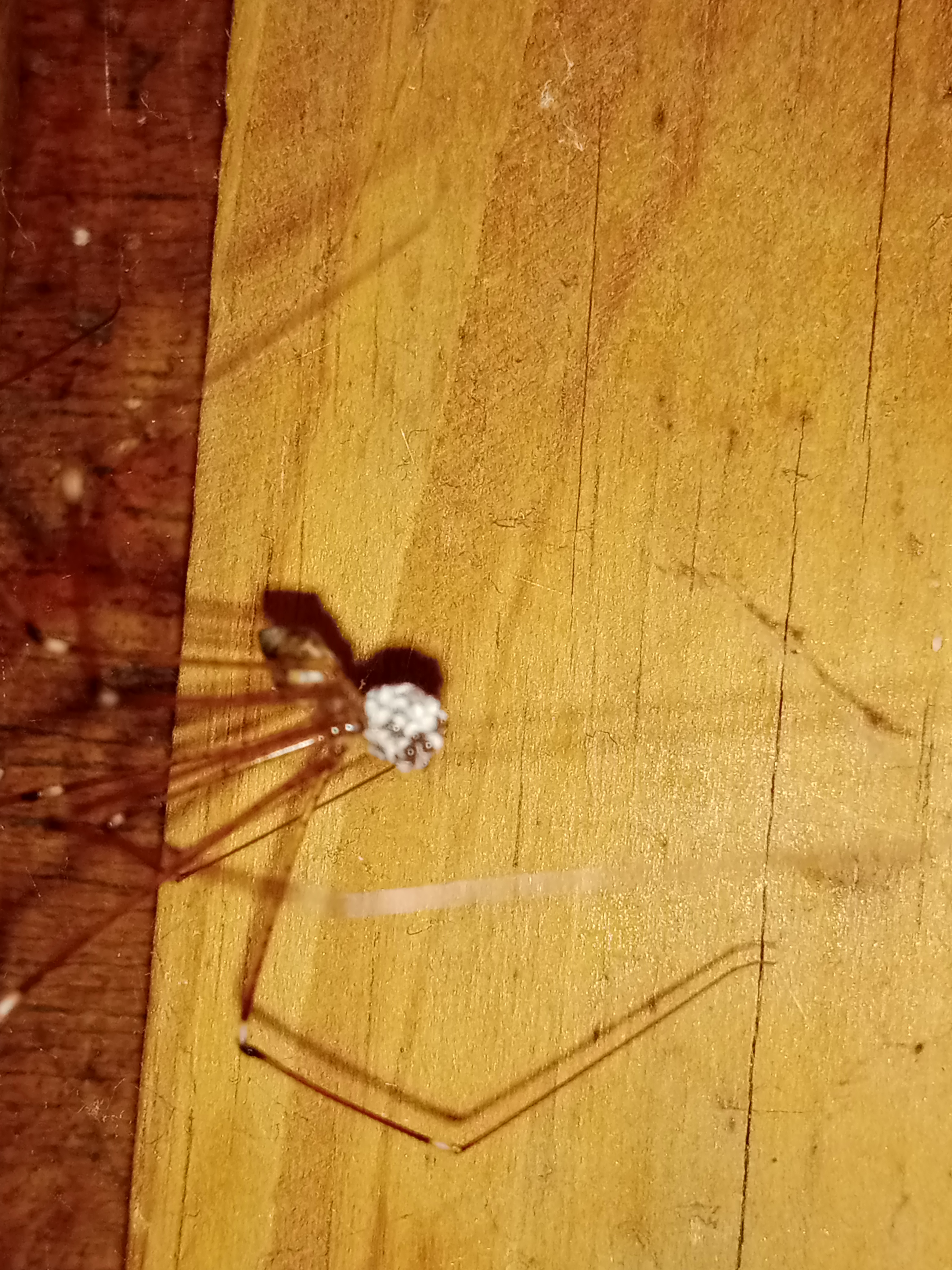 Mientras tomaba mis foto observaba cómo trasladaba los huevos en su boca como queriendo protegerlo de algún enemigo cerca es increíble observa como un animal tan pequeño puede tener ese instinto maternal de proteger a sus crías aún sin conocerlo .
Wuile I was taking my pictures I observed how she was moving the eggs in her mouth as if she wanted to protect them from an enemy nearby. It is incredible to observe how such a small animal can have this maternal instinct to protect its young even without knowing it.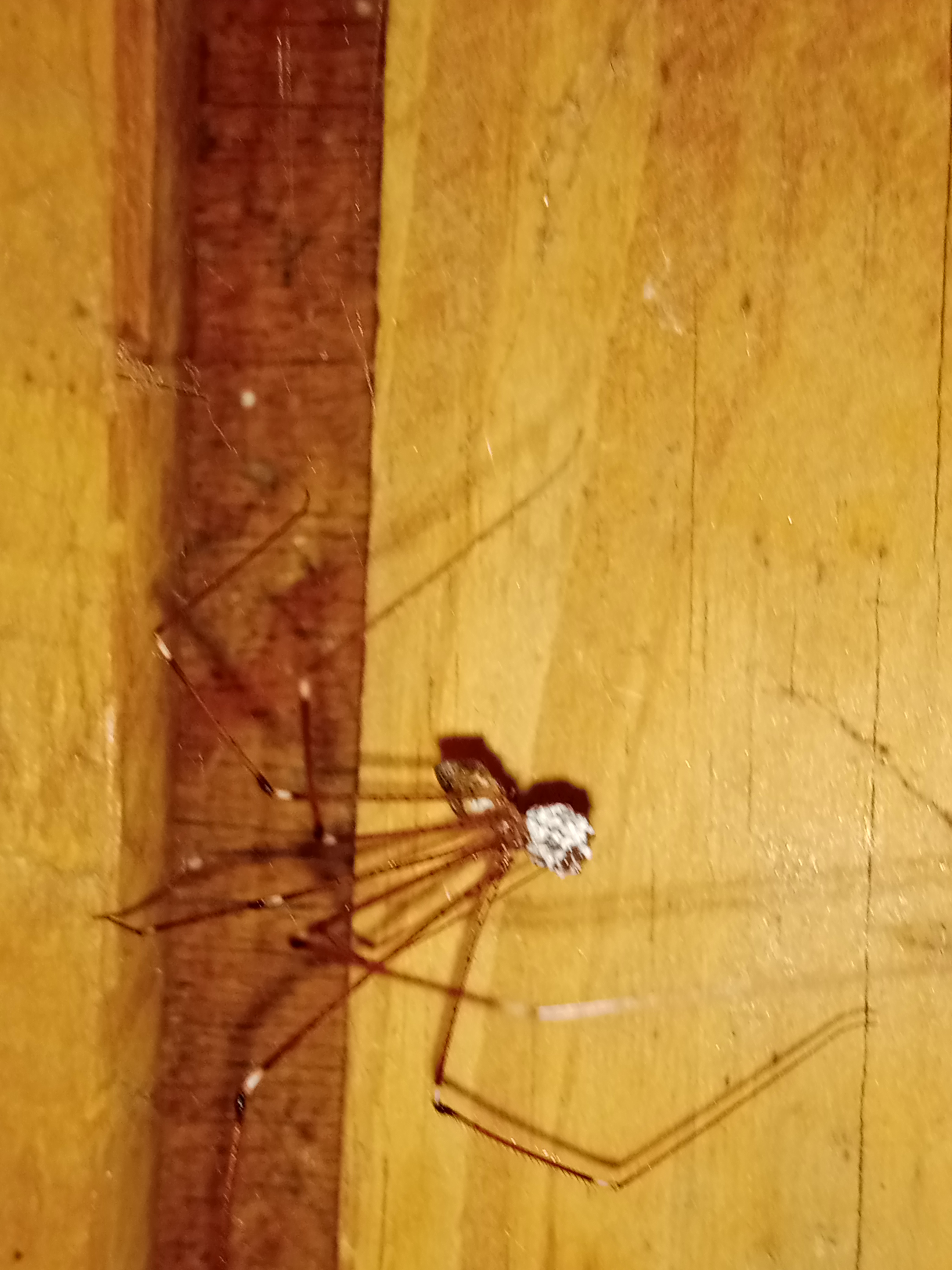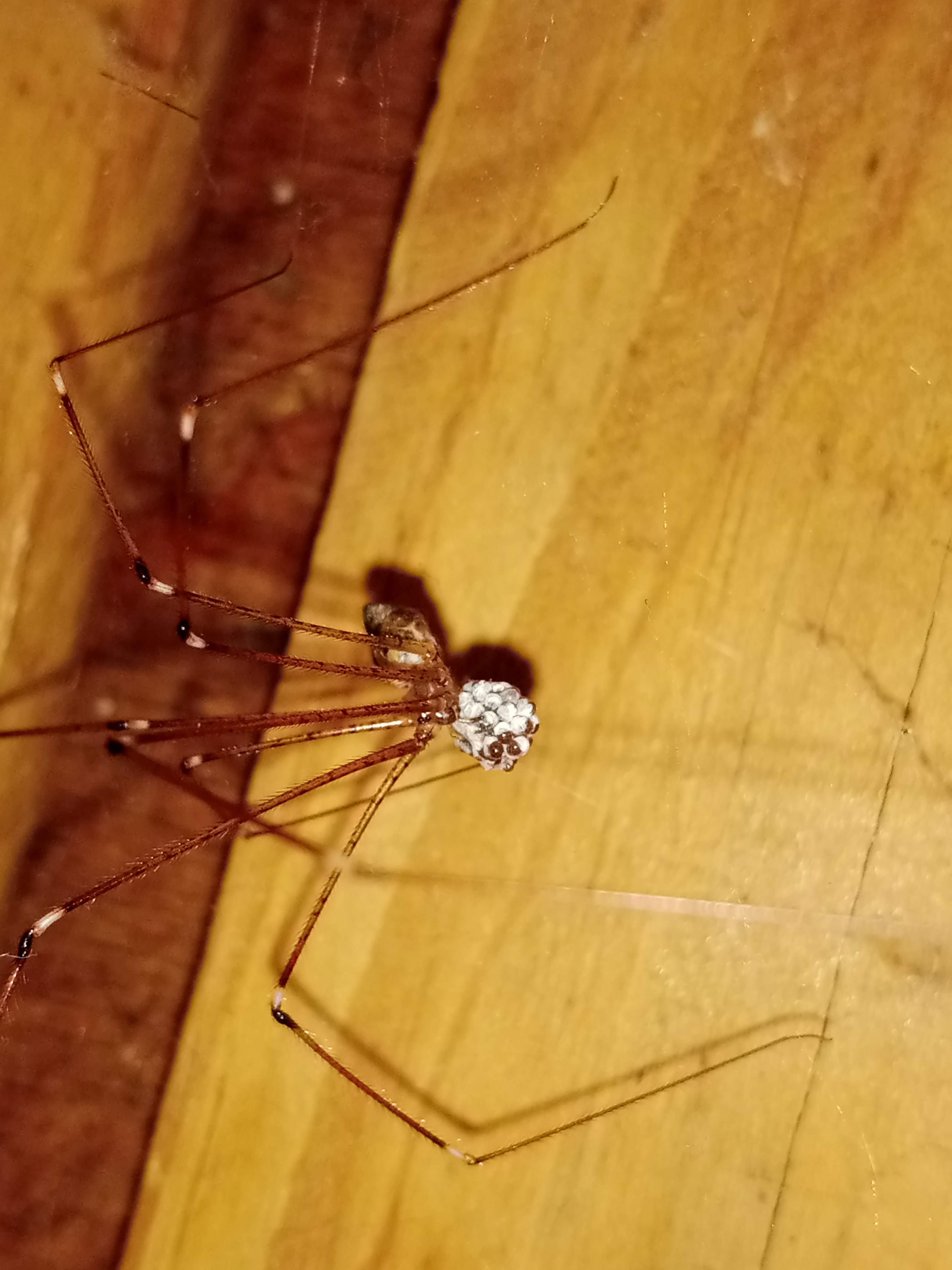 @mellys
Ubicacion los llanos centrales de Venezuela
Location the central plains of Venezuela.
<The photos are of my authorship taken with my phone
Infinix hot 11
---
---