Esp-Eng Conociendo la netelia un pequeño insecto nocturno /Getting to know the netelia a small nocturnal insect
Saludos queridos amigos de tan hermosa comunidad de hive e insectos del mundo a medida que voy observando el habitad de los animales y el mundo que habitan me voy cada día enamorado más de ellos y sintiendo una gran curiosidad de seguir observando y estudiando su forma de convivir con los seres humanos sin molestarlo.
Greetings dear friends of such a beautiful community of hive and insects of the world as I observe the habitat of the animals and the world they inhabit I am falling more in love with them every day and feeling a great curiosity to continue observing and studying their way of living with humans without disturbing them.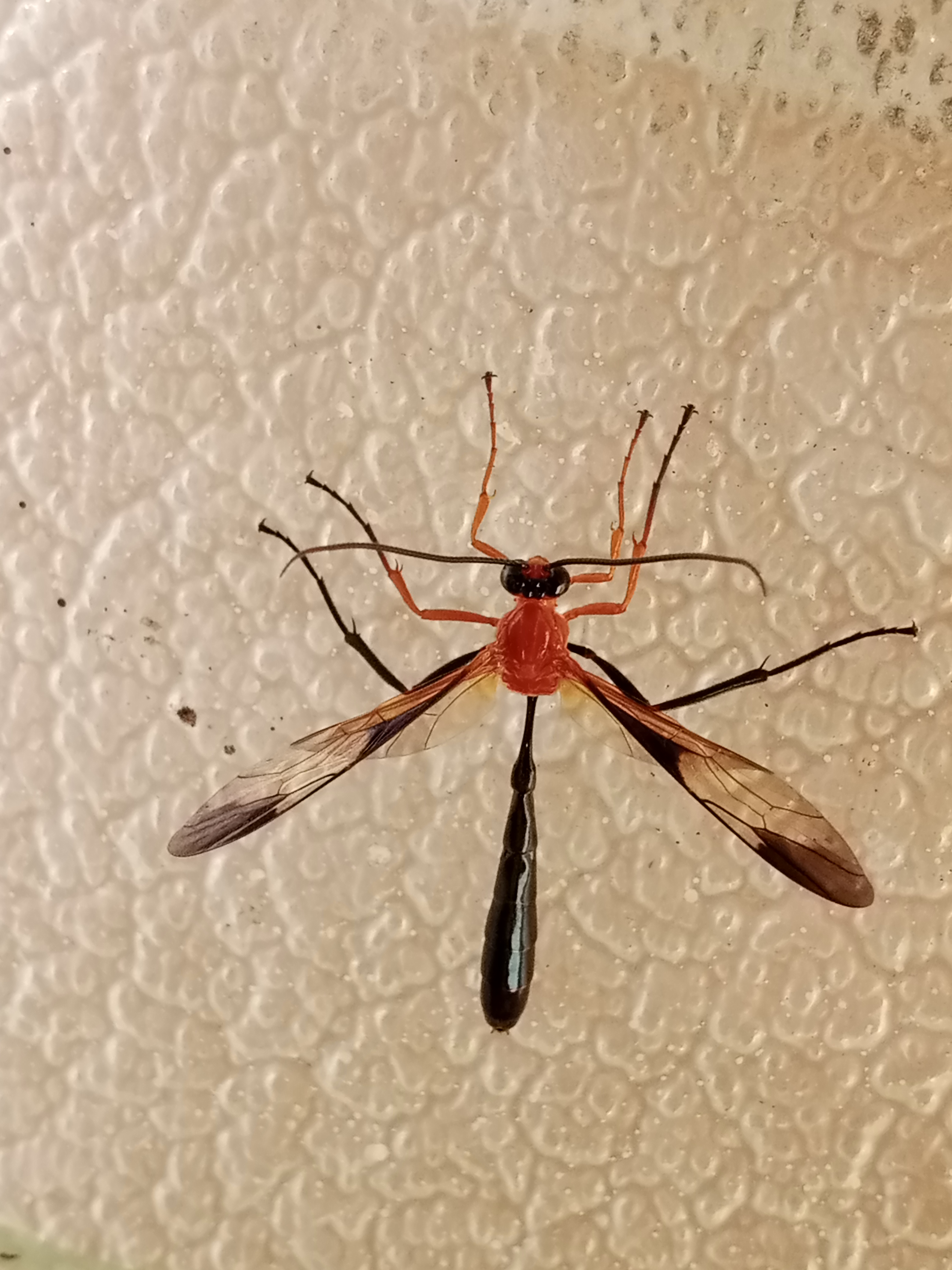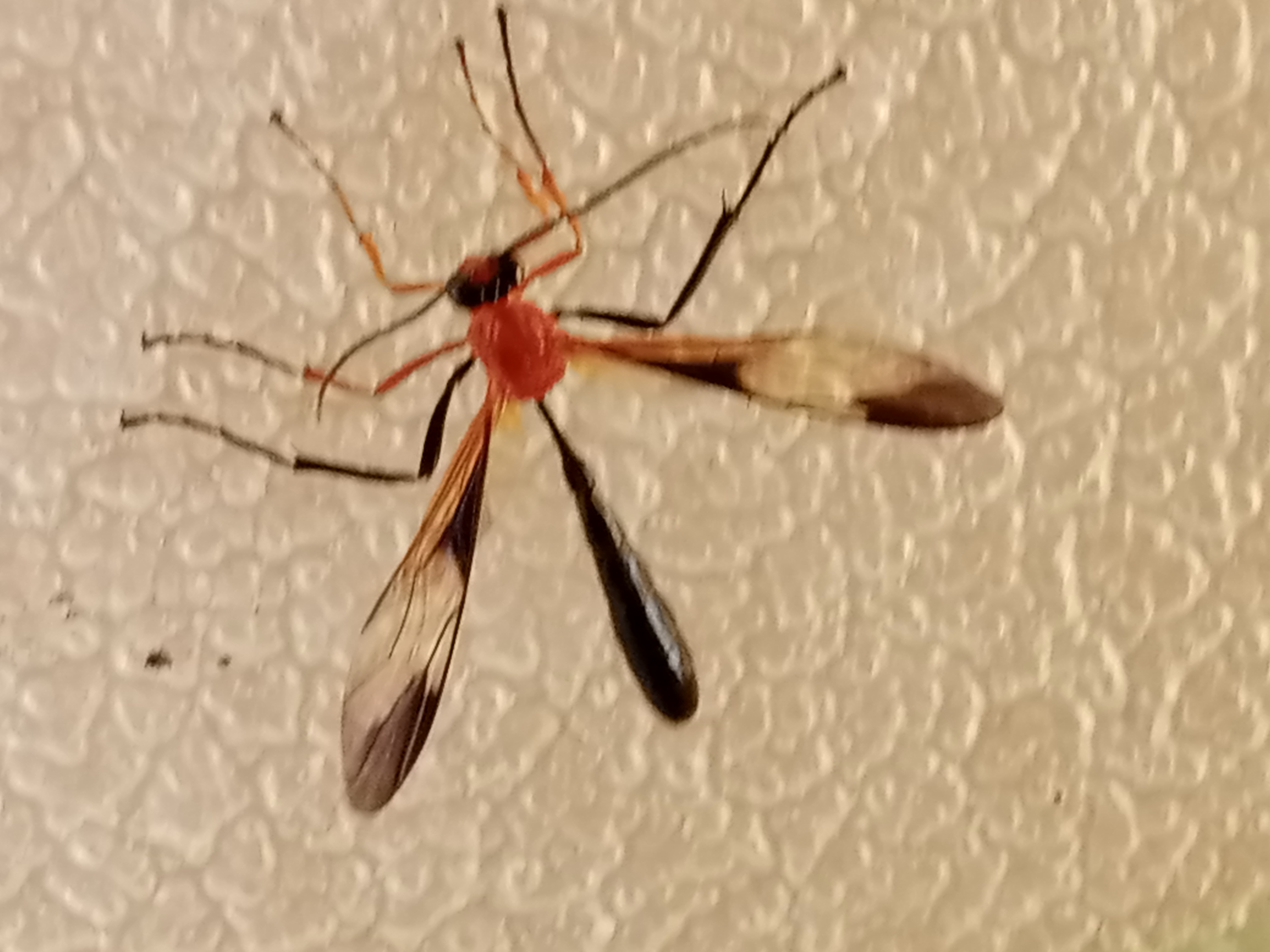 Así que hoy mientras realizaba la limpieza de casa detrás de las cortinas de la ventana de mi sala me encontré con este extraño ejemplar ,que me llamo mucho la curiosidad ya que mientras lo fotografiaba observé que no era una mariposa y tampoco una insecto común , así que pregunté a los otros demás habitantes de la casa que si lo conocían ya que parecía una especie de plaga gigante.
So today while I was cleaning the house behind the curtains of my living room window I found this strange specimen, which caught my curiosity because while I photographed it I noticed that it was not a butterfly and not a common insect, so I asked the other inhabitants of the house if they knew it because it looked like a kind of giant pest.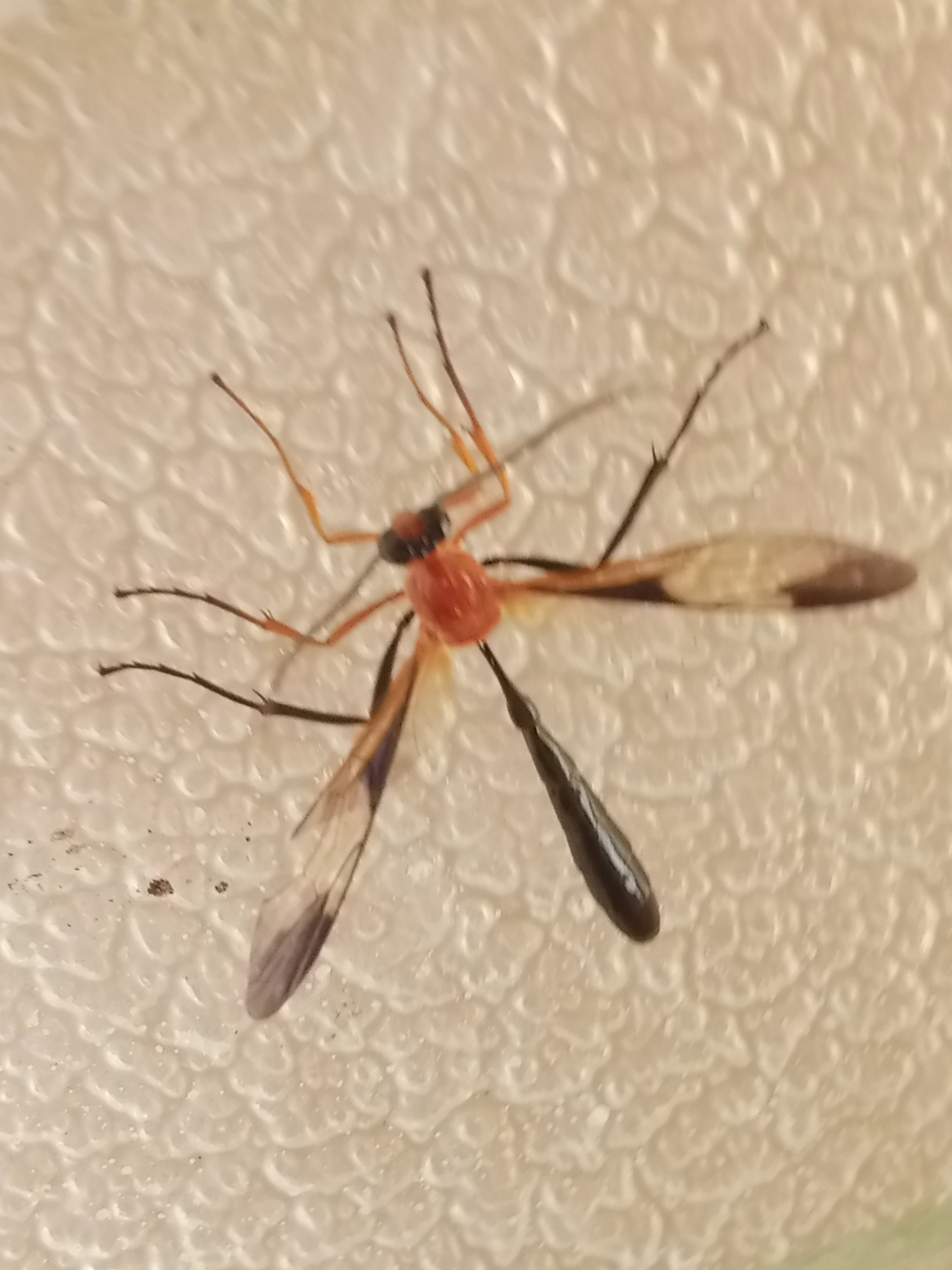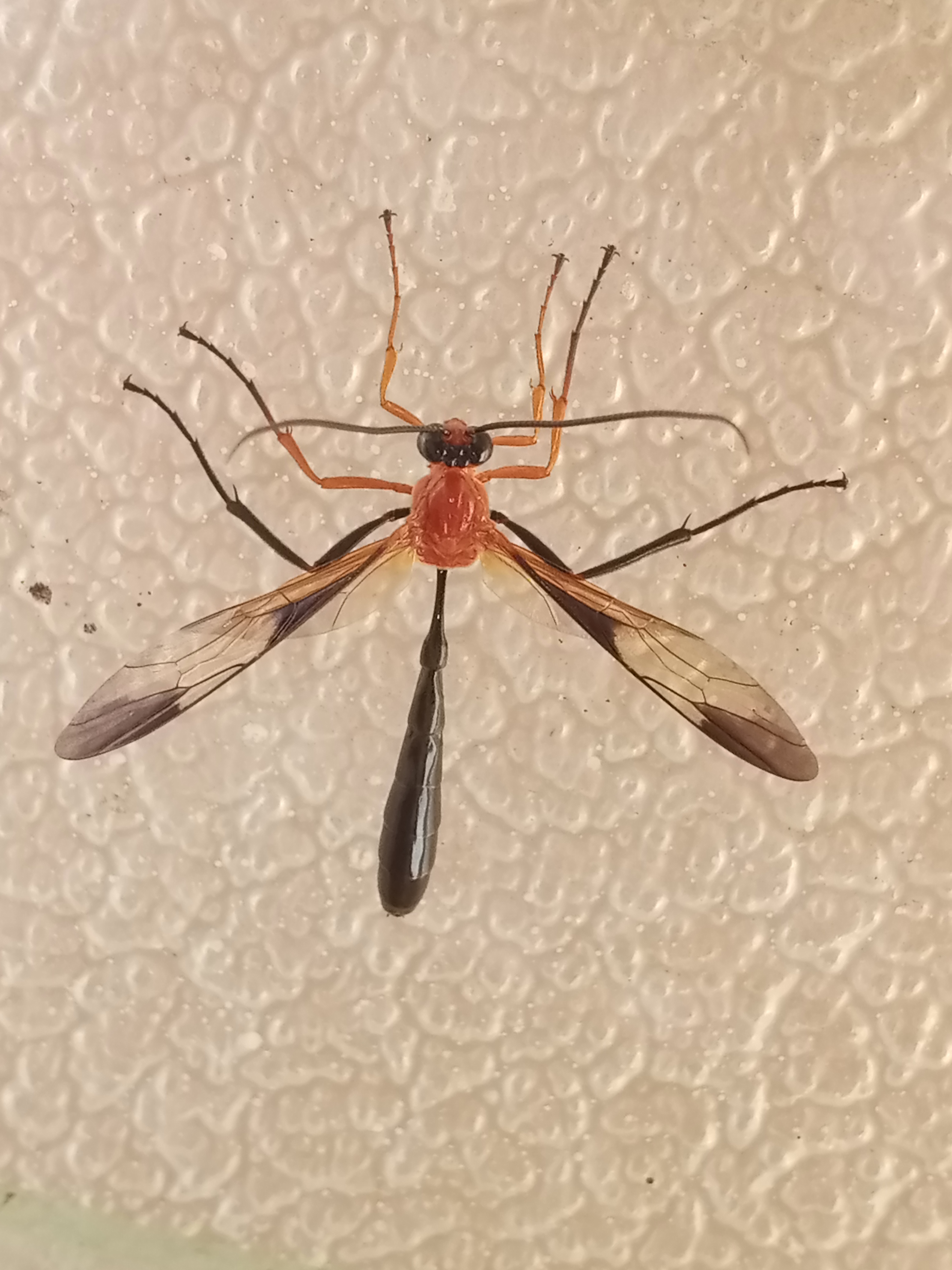 Así que en ese momento que en casa tenían la discusión del nombre del insecto llegó mi primo Manuel y nos saco de dudas a todos , hablándonos de que este insecto era considerado un parásito y que era una pequeña avispa de 16-20 mm,con una coloración naranja general, de ojos oscuros, la punta de color negro y con alas muy delgadas capaz de perforar la piel humana y causar una dolorosa picadura por lo tanto se debe tener mucha precaución al estár cerca de ella para así evitar ser picado.
Este insecto se conoce científicamente como netelia
So at that moment at home they had the discussion of the name of the insect came my cousin Manuel and took us all out of doubt, telling us that this insect was considered a parasite and that it was a small wasp of 16-20 mm, with a general orange coloration, dark eyes, black tip and very thin wings capable of piercing human skin and cause a painful sting so you should be very cautious to be near it to avoid being stung.
Thais insect is scientifically known as netelia.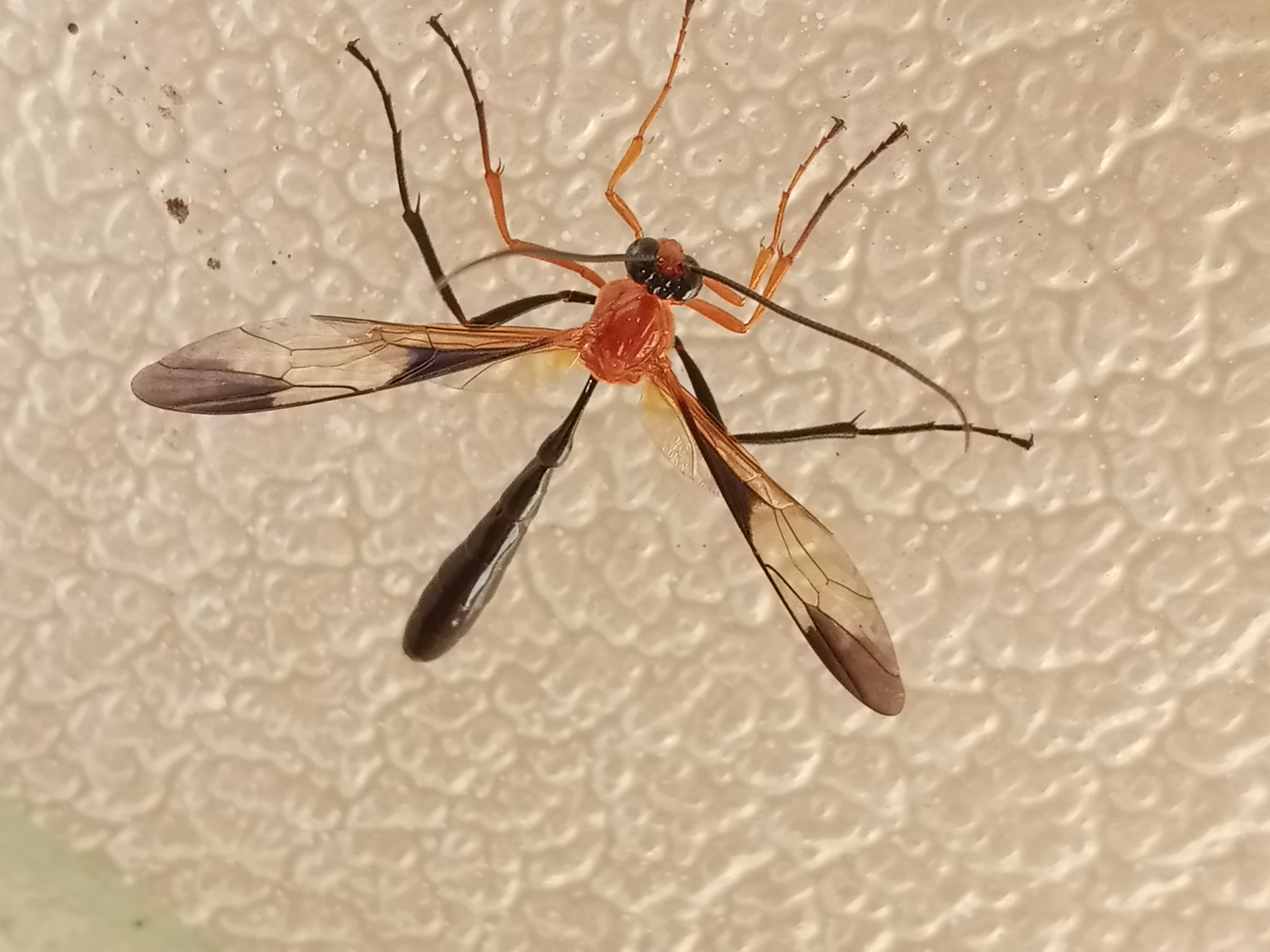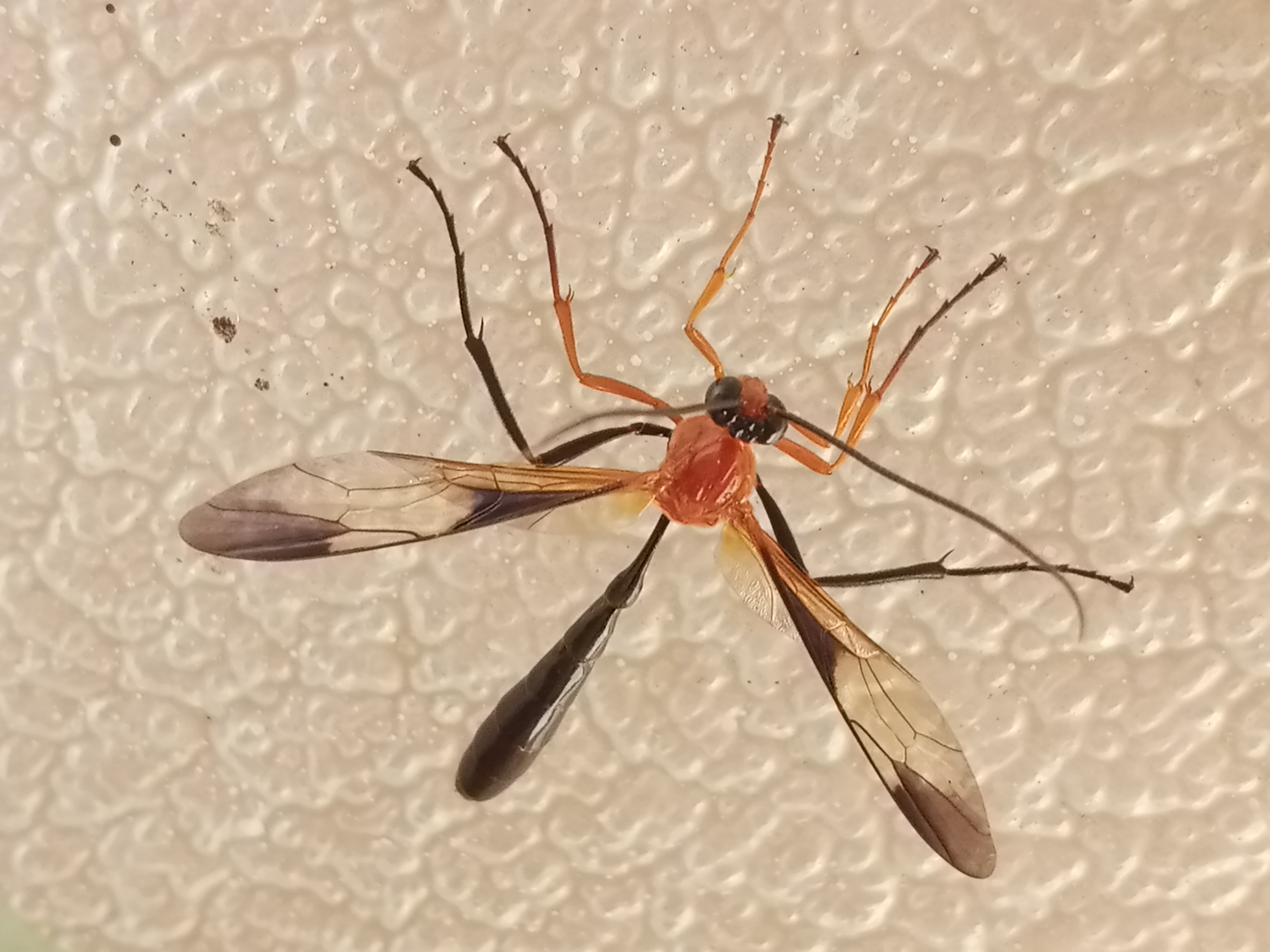 Ubicacion los llanos centrales de Venezuela
Location the central plains of Venezuela.
<The photos are of my authorship taken with my phone
Infinix hot 11
---
---