What caused Solana's shut down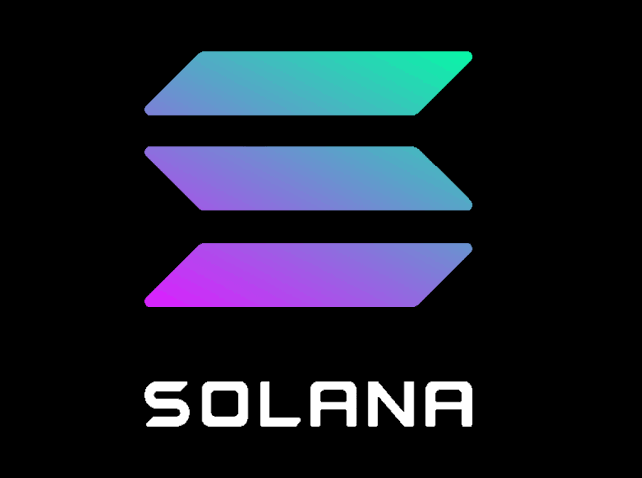 Source
It's been almost a week since Solana was brought to a halt and the block chain suspended in order to ensure the block chains integrity remained intact and didn't fully collapse.
Solana originally went down for 17 hours to enable the developers to run an assessment on the block chain to figure out what was occuring.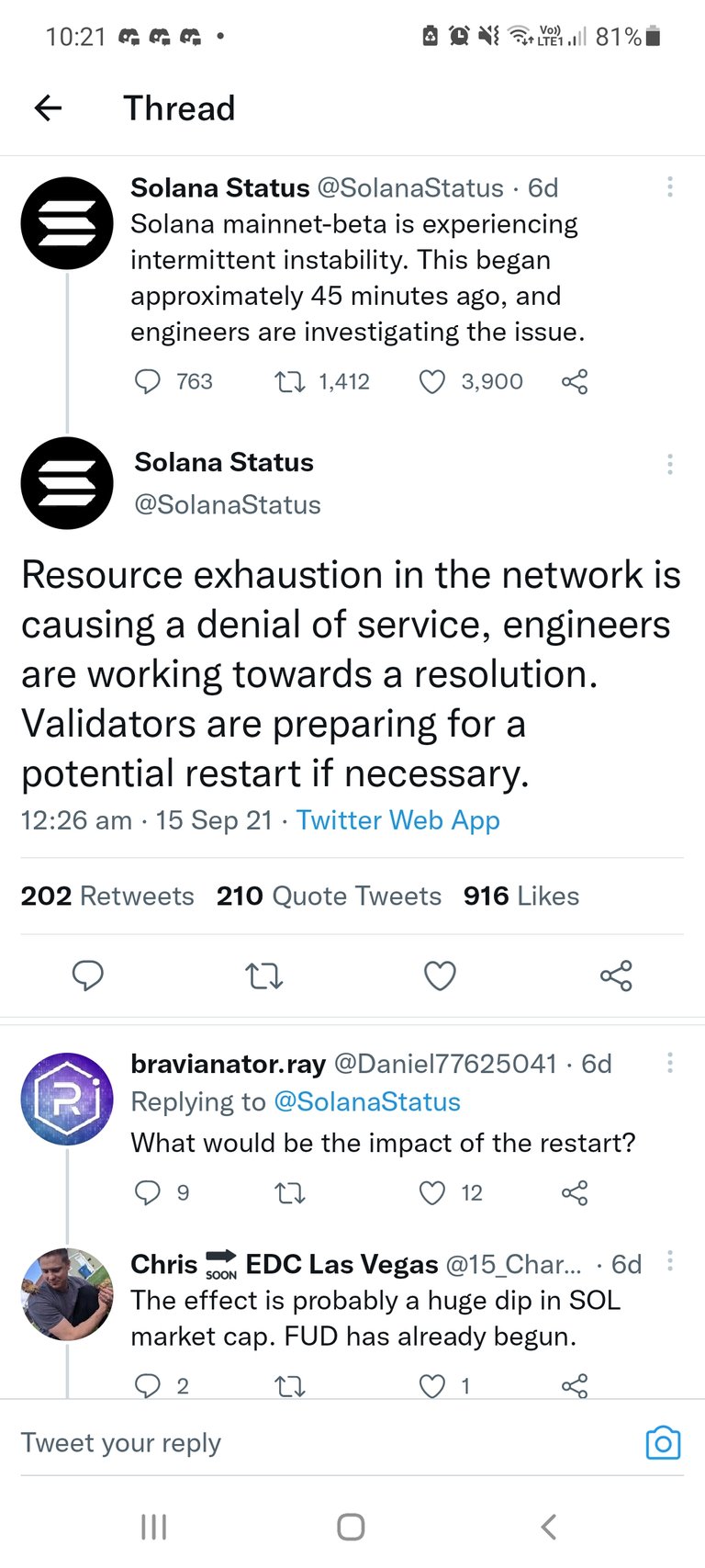 Source
The initial assessment conducted by Solana indicated that a resource exhaustion was occuring which required immediate action to shut down the chain to ensure no loss of funds.
It took 17 hours to reboot the network which resulted into a Fork of the network from the last approved block.
What has been identified is that the block chain was unable to establish a consensus due to an increase of trading which Solana has stated was brought on by bots.
Solana have referenced it as a DDOS attack on their network as at its peak there were 400,000 transactions per second which caused the block chains melt down.
This is further identified in the review undertaken by Solana which can be found Here
How? What? Where?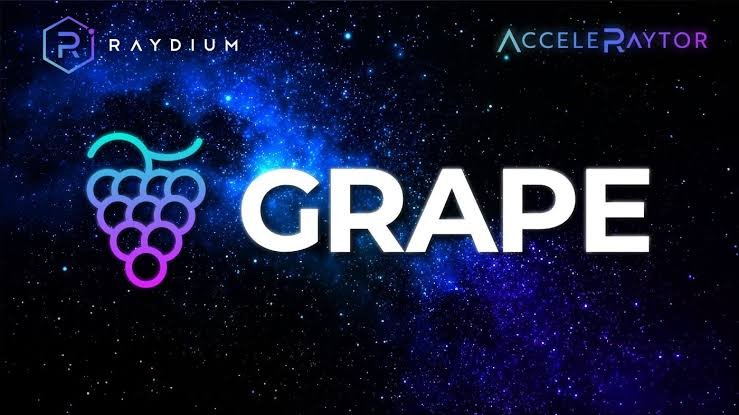 Source
The cause of the crash has been identified as the launch or IDO of Grape Protocol which is a Decentralised Exchange with a focus on Decentralised Finance on the Solana network.
Grape Protocol saw developers wanting to advance on the Solana network battling over their IDO for control of the network.
As developers continued to fight for tokens transactions led by bots managed to tip the block chains transactions to 400,000 TPS.
Grape Protocol doesn't just act as a Decentralised Exchange or Decentralised Finance project but has a suite of developer tools that enable devs to build on the Solana.
Solana states that Grape will be used to build community memberships in projects, each time the token is user to access the community building suite they are burned. This constant use case for developers and members alike is likely to push the price of the token up which is what most likely drew investors to the token IDO.
You can read more about Grape Protocol Here
Recovery may take some time but Solana still has a strong loyal community which continues to grow. With a confirmed Max transaction per second now sitting at 400,000 which is way above the initial position promoted by the block chain of 50,000 Transactions per second Solana appears to have something many others do not - speed and the ability to host large volumes.
Solana has stated that it was a DDOS type attack on their network or similar to that but we are unsure if it was just alot of bots battling over their token.
Either way this crash has shown Solana to be a future project that will likely provide a new model of block chain evolution. Will it regain market confidence and return to their all time high? Well just have to wait and see.
Image sources provided, supplemented by Canva Pro Subscription, this is not financial advice.
Posted Using LeoFinance Beta
---
---