Suicide Squad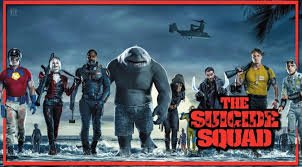 Ok ok, you probably thought Suicide Squad 1 was an OK decent movie but let's be honest it was Will Smith that probably got you hooked into it because his a pretty good actor. We got our first real glimpse of Mr J and of course Harley Quinn. The psychopathic lover of Mr J, the Joker if you weren't aware. She's a pretty cool character doesn't really have any super powers other than being bat $#!+ crazy and a mass murder.
But let's be honest the film was a bit of a let down and I felt that it failed to have a peak. It was OK but nothing to particularly ring home about or rush off to tell your friends. It was more a film you'd watch at home.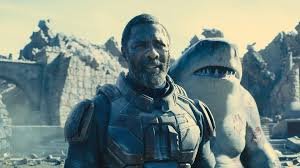 I can't say I had particularly high hopes for the second one given the first was, well not so good. But I was drawn to the movie not because Stallon is a shark but because Idris Elba who plays Bloodsport. Originally Idris was supposed to replace Will Smith's Assassin Deadshot after Will buckled out of production due to conflicts.
In my opinion Idris does a far superior role and I was first aware of the Actor in his role as the Villian on Fast and Furious alongside The Rock and Jason Stratham. Idris is an insanly great actor and I have no idea why the UK have kept him from us for so long. The man's a legend.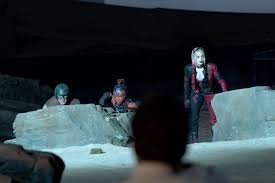 I didn't realise it at the time but the film is R rated, you find out within the first few seconds of the film where a bird is killed and then a few minutes later on a beach where people are getting destroyed.
Then we rewind to the beginning because we are informed that two teams are sent not one. Which also includes John Cena who plays Peace Maker and the film now becomes a Idris and John Cena battle for whose the better shooter/fighter. Some pretty funny scenes erupt and I think one guy gets shot in the #[email protected] but I'm not too sure.
The film starts off with great potential until we start seeing some other characters like a polkadot guy, a shark and just some randoms along the way.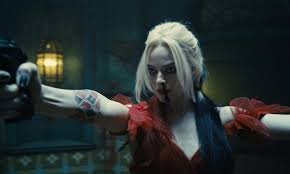 Harley Quinn is the usual crazy killer and throws a curve ball into the mix that I don't think anyone saw coming.
How was the film?
a flop, it starts off with huge potential and don't get me wrong this is a vast improvement on the previous film but still falls flat. It's as if they attempt to take what works with Deadpool and bring it over to DC and apply it to suicide squad to create a film of just, well crap.
Character development doesn't particularly occur other than with Idris but its probably not something that you'd expect given that everyone are super villians. The villian they chose for the film was also crap, the story line sucked. It was pretty much just Bloodsport and and Peacemaker constantly facing off with a few gags in between. The major story plot was lame and disappointing when you consider the DC universe is filled with amazing characters.
But then I guess you wouldn't want to waste the good supervillians on this film given that you would rather save them for the main story line.
I feel like Warner Brothers didn't give it their all in these two films and decided to experiment and try new things. Which is fine but I don't think the deadpool type comedy/violence/anti-hero approach works in this setting.
Is it worth watching? Yeah at home as a rental or wait until it's on an online streaming service. Was still entertaining.
Have you seen it?
What did you think about the film?, let me know in the comments section below.
---
---