Marketing with fun in the design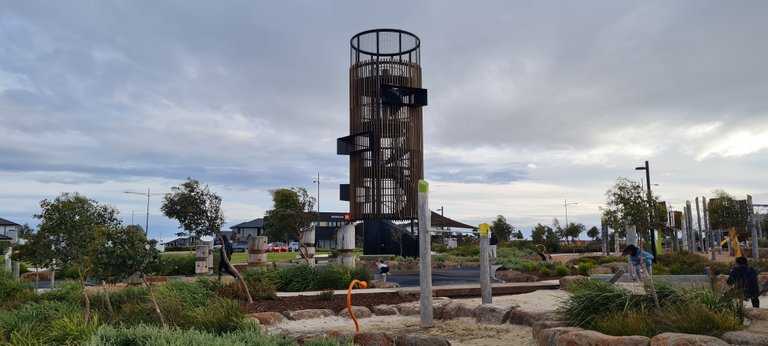 When you're designing suburbs you want to showcase the area to all potential investors and buyers when those areas are out on the fringes it gets a bit harder especially as the core of your market are families who plan on raising families and still commute to work. But these areas from the ground can appear to be quite distant from the CBD and at times put off potential investors.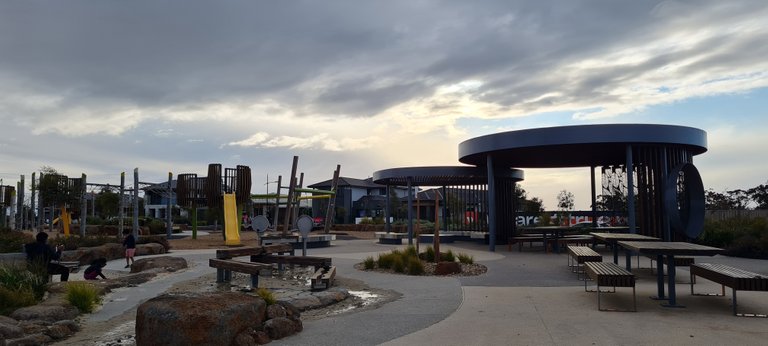 However, this developer has developed a way to appeal to families and showcase the growing suburb and make everything appear closer than they are, or they are that close but you can't tell from the ground.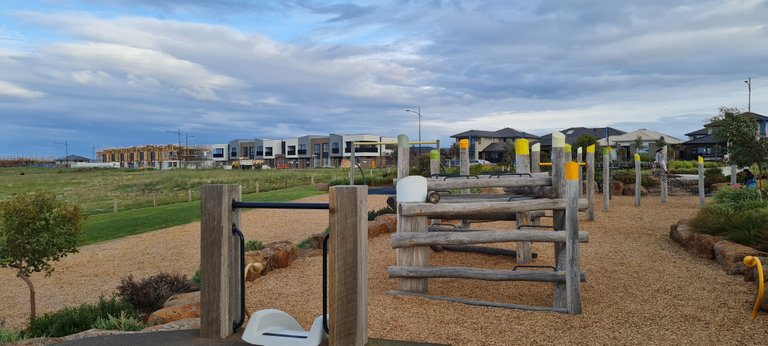 At the end of the new suburb upon a slight elevation is quite a large park that caters to all age groups and acts as a place that attracts people. It's size is exceptional.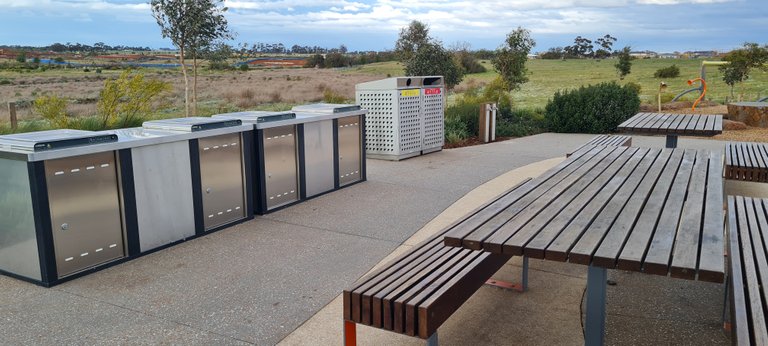 Also included in the park are community BBQs which are a common sight in Australian suburbs in parks and even national parks where wood BBQs or fire pits where you can scavenge your own fire wood and cook up a feed. I only recently learned that these are not common in many countries and in the United Kingdom it was quite a controversial decision when a local government installed some and people complained about the costs.
But BBQs offer a place for people to come and cook their food and enjoy their time with their families and I've used them for many birthdays over the years.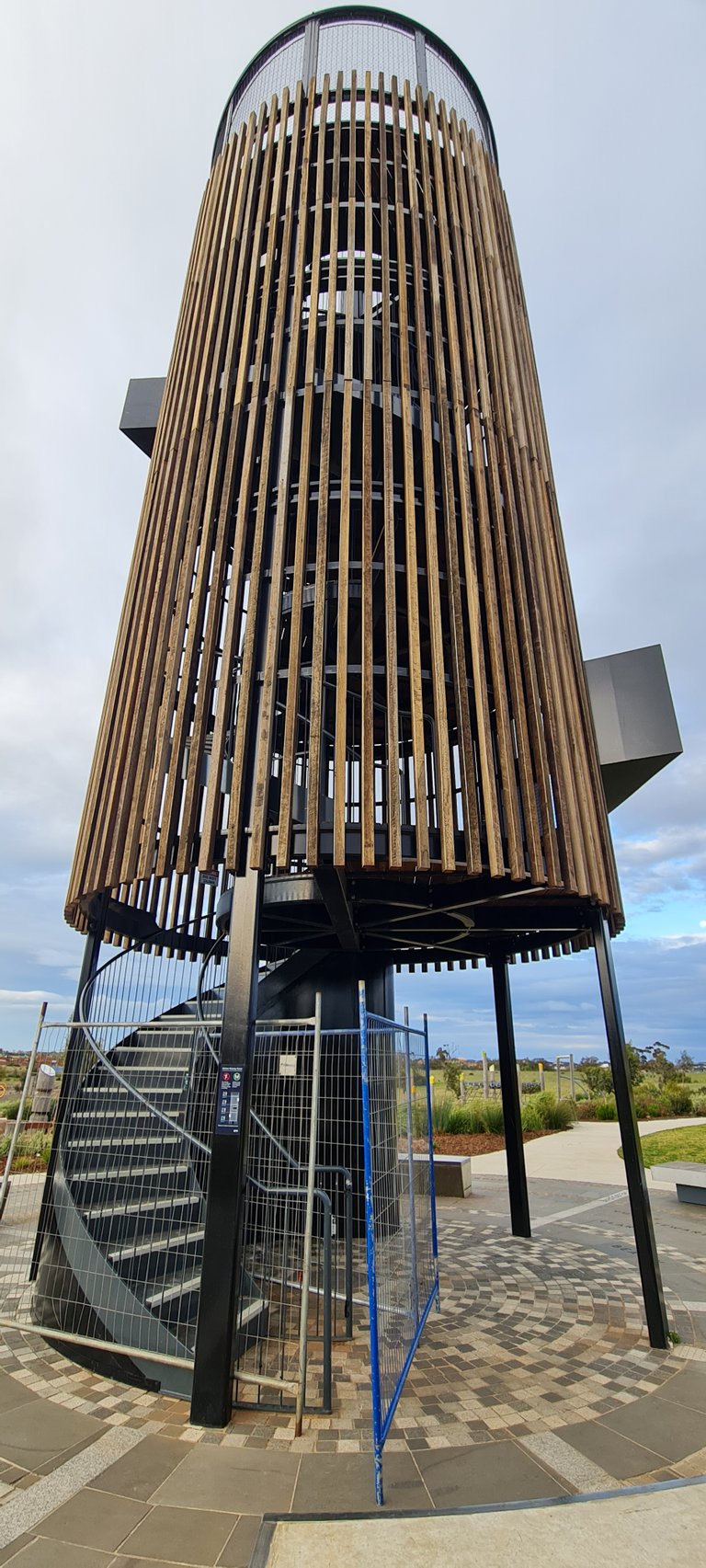 But the draw factor is this obelisk in the middle of the park which acts as a viewing platform so you can get a 360° unobstructed view of the surrounding area with key infrastructure and projects underway so you can spot where shopping centres, train stations, future waterways and parks and even how close to the city it is.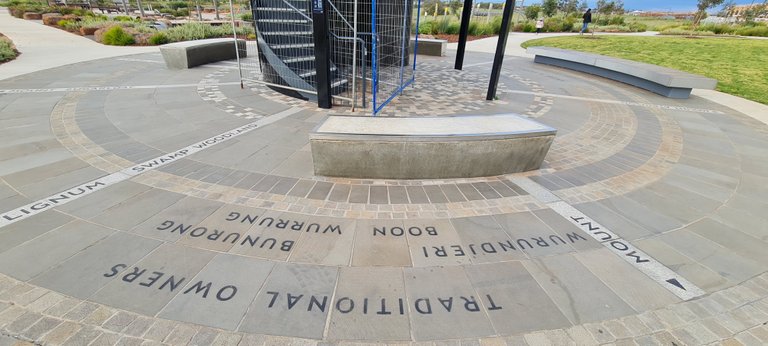 The base also points out where key significant areas are and how far they are like the CBD and other areas.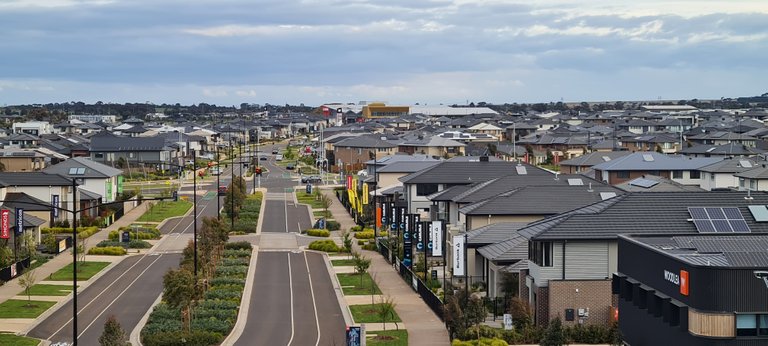 Once atop, the roads are all designed to lead to the main shopping centre which you get a clear view of. Typically invisible from the ground but from up here it looks as if you could walk there in a matter of minutes.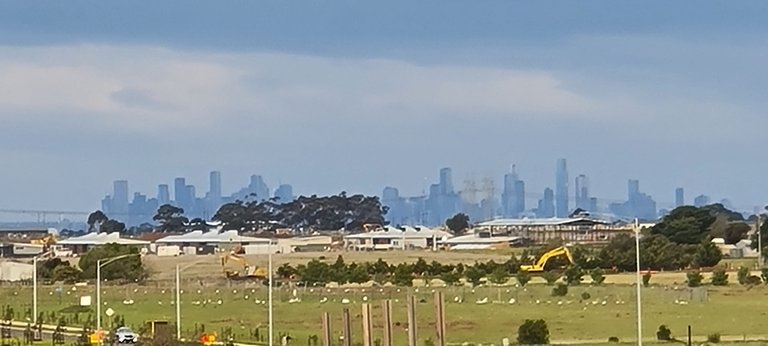 Even Melbourne's CBD looks like a stone throw away and can be seen from across paddocks. But we're about 36kms away from the CBD and from this side of the city during peak time you can expect travel time to be in excess of 2 hours one way. So, quite the hike.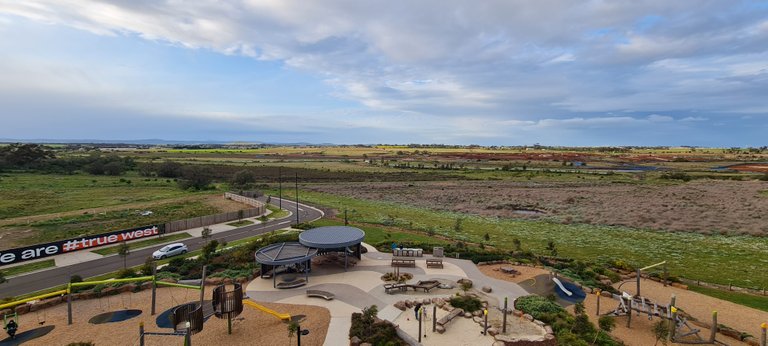 Looking back out to the rear of the viewing platform viewers are provided a peak into future developments of wet lands and natural habitat. It's also important to note that along the road viewers can not see this because there are boarded up fences all the way along so the only real way to see this is from atop of the viewing platform which makes this more alluring to people "what's over the fence?"
The park is designed to make you feel at home and is a significantly advanced park compared to other developments in the area and emphasis is provided on the viewing platform to get people up there to see the area.
It's an extremely smart design which all focuses on ensuring the developer can land another sale. As this area is a growth corridor there are alot of developers in this area fighting over sales.
An item like this including the park adds an additional marketing point and even if you entre land sales offices they will refer you to the park in order for you to get a birds eye view of the local area.
The architecture style is modern and has a relatively natural look to it with its Woodgrain design yet the viewing tower is made of steel and enclosed in mesh to prevent people falling out.
The stair well as circular going around the edges and throughout the centre sealed to ensure peoole do not fall.
Once atop you have an open platform that can fit about 18 - 25 people and the whole way up you mesh so you always get a view of the outside world.
A very clever design by developers to ensure they land a sale.
Have you come across other parks or features like this?
Let me know in the comments section below.
---
---