Cooking carbonara with little miss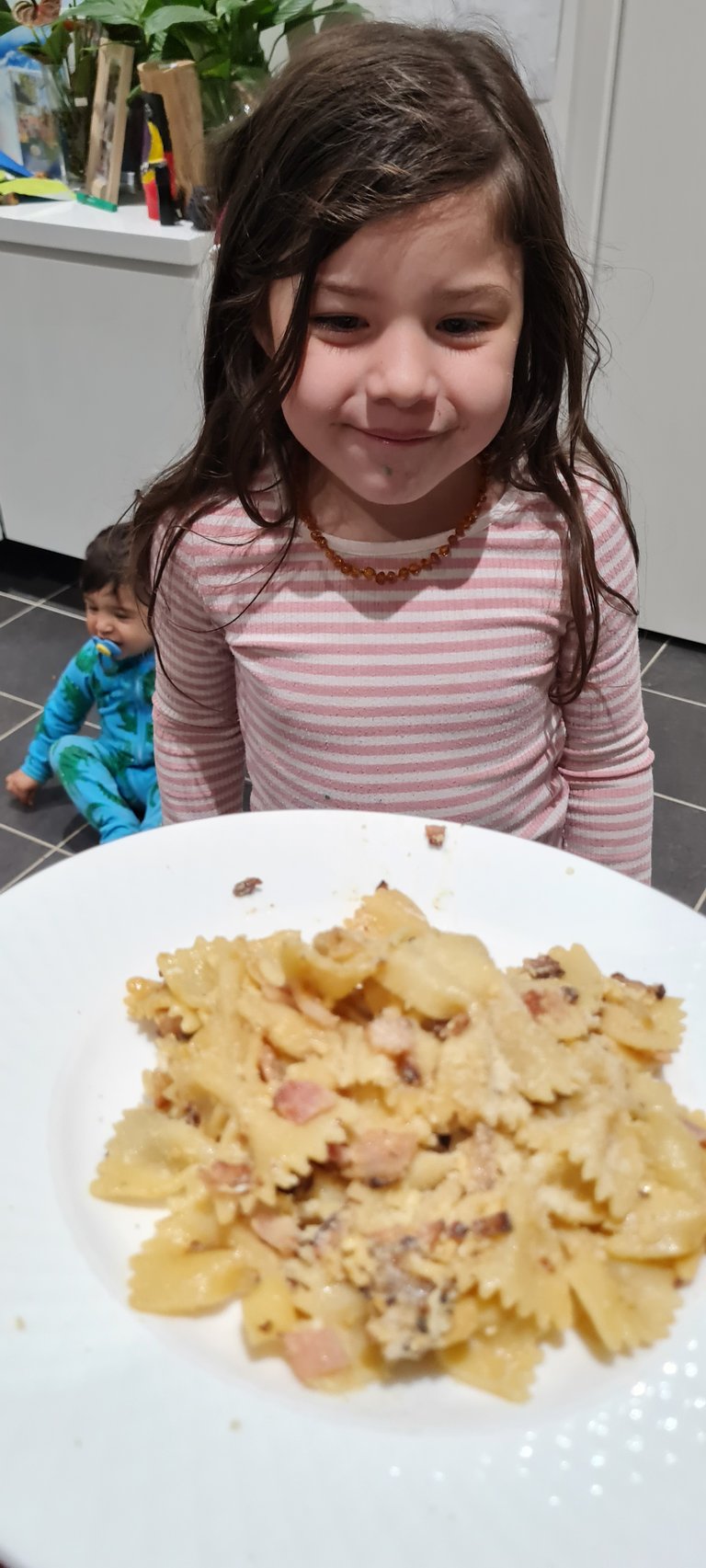 Hello foodiebeehive peeps how are we all doing this fine evening? I trust that you are all well and enjoying your day. I asked little miss what she wanted to cook tonight for our blog and she said CARBONARA! Many many many months ago I uploaded this recipe but these are all original pictures from tonight's dinner that little miss helped me cook, this one is a little more complex for kids to do on their own as it involves alot of cutting and working really really fast with hot water and pasta to ensure the egg cooks, that's right you won't find any cream in this dish.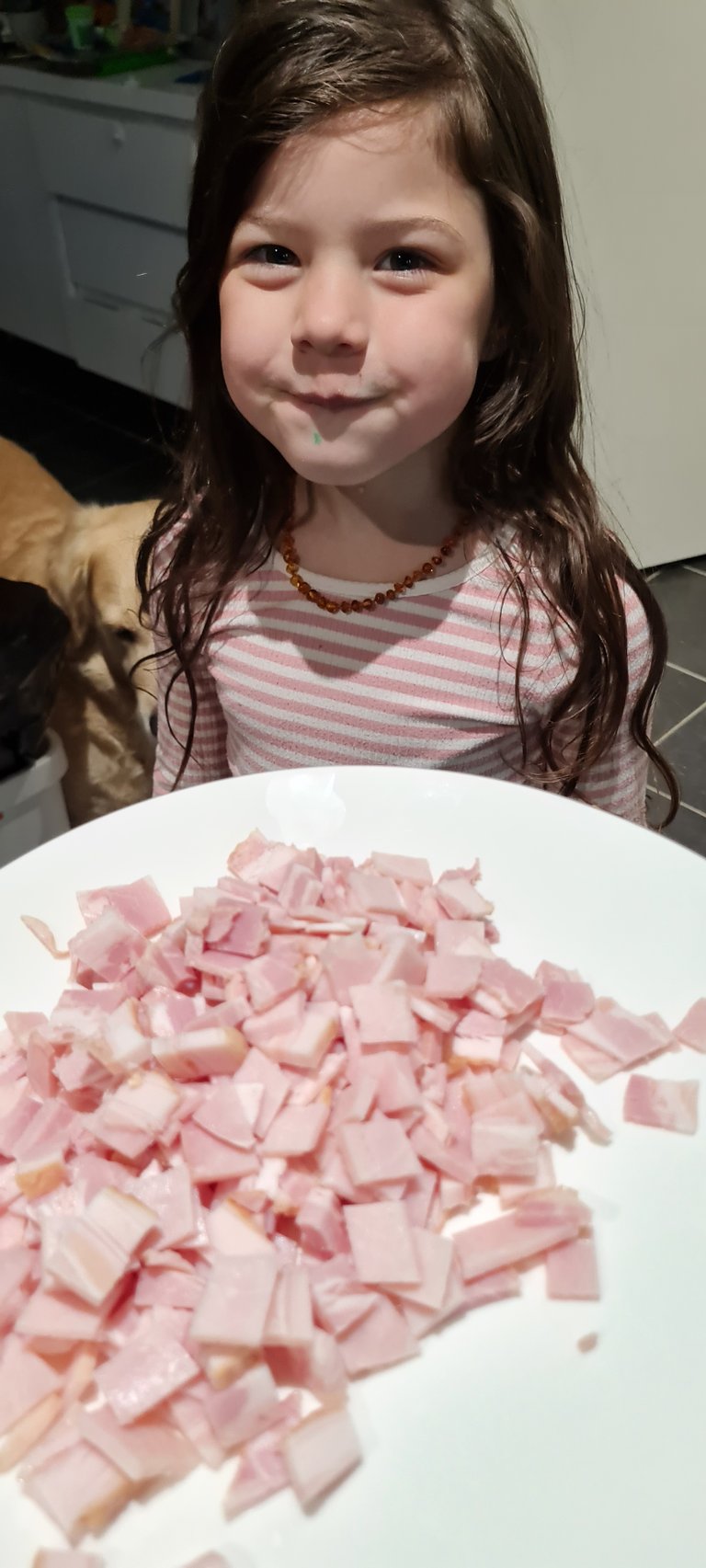 The reason why little miss wanted to cook this dish tonight is because well, Bacon! We use Bacon in our carbonara I know you can alternatively use prosciutto as an alternative. And we also add Bacon as I find caramelised onion adds a little bit of sweetness to the dish.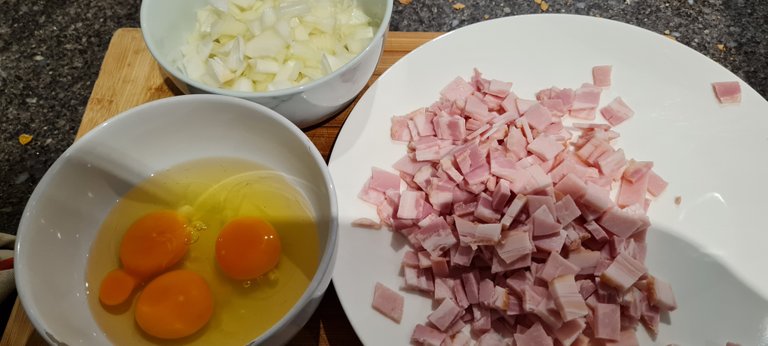 It's a really straight forward and easy recipe with the only key to success being that you need to work really fast. So first of all get everything ready because you're not going to have time once things start kicking off. First step is to start boiling a pot of lightly salted water and a table spoon of butter.
While the water is heating up dice up some Bacon and onion and whisk 3 eggs. And have them ready to rumble. For tonight's dinner I used Lil Miss's favourite the bow ties but a better alternative is fettuccine as the long pasta holds the sauce better than smaller pasta but you can use what you like.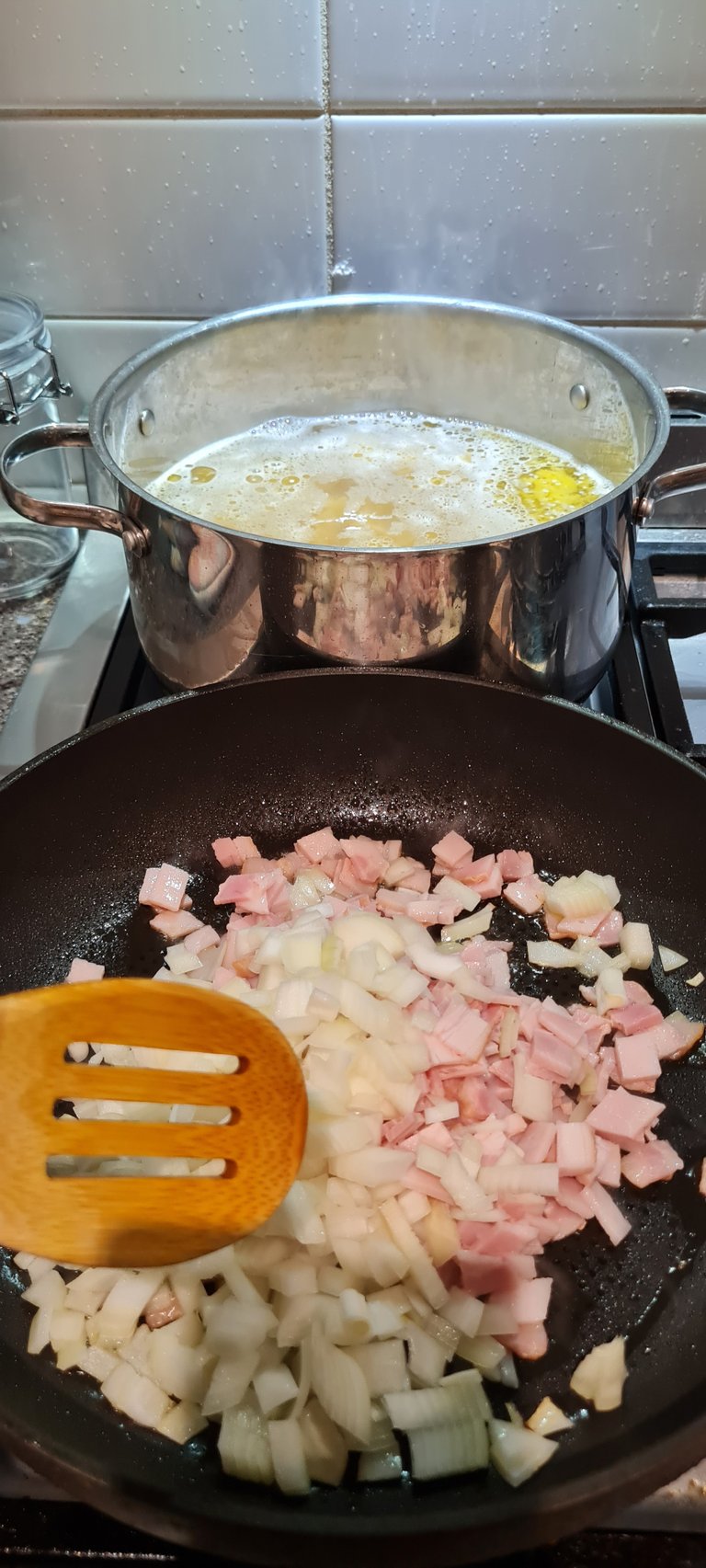 Heat a saucepan on medium high heat which should only take a few moments to heat up. Place your pasta into the water which should be boiling and fry your Bacon and onion. Once the onion becomes translucent and the Bacon semi cooked add 3 cloves of crushed garlic and stir mixing through until fragrant which takes about 30 seconds to a minute. remove from the heat and set aside.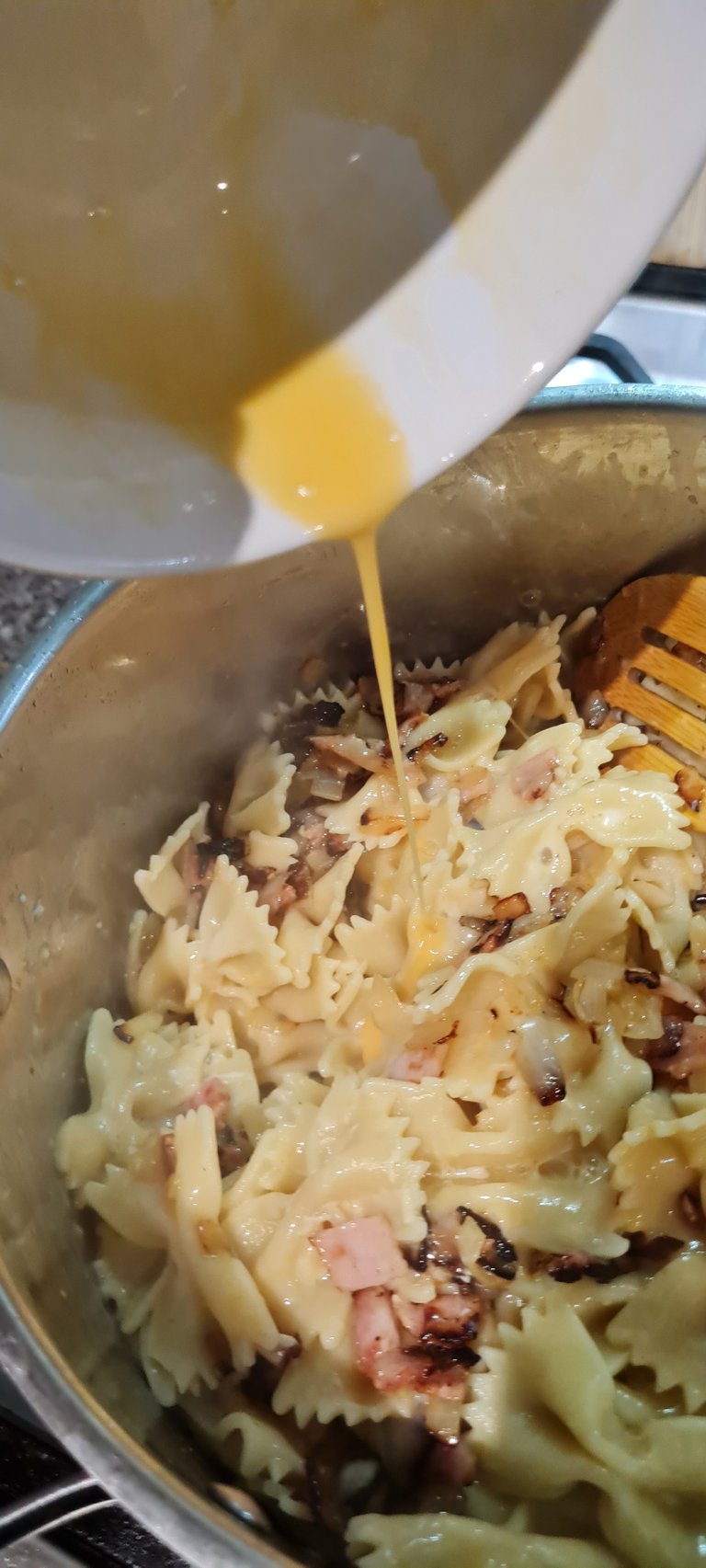 By this stage your pasta should be cooked if not give it another few minutes to cook to your liking as some people like Al dante and some like it soft. The kids love the pasta a little soft so we cooked it for just a little bit longer.
Remove half a cup of the pasta water and reserve because you will need this for the sauce. With great haste strain the pasta and quickly return it to the hot pot and pour in your egg and Bacon mix and stir through coating all the pasta.
You need to move fast because the hot pasta will cook the egg and if you're too slow than the egg won't cook and you'll be left with runny raw egg. Add a little bit of the pasta water into it as it's heat and wetness will provide a nice consistency to the sauce.
You can also add in 20grams of Parmasian cheese to your egg mix which will also melt and thicken up the pasta sauce. Alternatively you can add the cheese ontop which you would do normally anyway.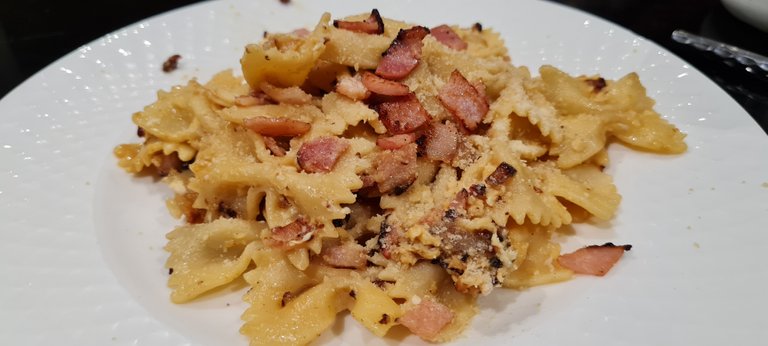 And then presto! You have yourself a lovely fresh, quick and easy carbonara that taste delicious. You can also add salt and pepper to the Bacon mix but I find the Bacon to add the requires salt and flavour so the choice is really upto you.
Do you have any carbonara recipes? I know of people who add chicken and mushroom to the dish but I tend to keep this one plane as the kids like the lightness of the food and I do to.
---
---