Touring a little bit of La Guaira / Recorriendo un poco de La Guaira
This week I have been trying to organize a small tour with some friends through some of the most touristic places of this beautiful state, we were able to realize this plan this week and I want to share with you the experiences we lived in this mini vacation full of spectacular scenery. Our departure point was the passenger terminal of Catia la mar, which is very nice and has security, so you can walk quietly, the terminal has two floors, on the first floor is the area of arrival and departure of buses, a bakery where we had the opportunity to eat pizza and are excellent and several stores of clothing, food, souvenirs and technology. To access the second floor there are 3 options, the stairs, the elevator that was off and we could not use it and a ramp that goes around the end and you can see the sea from there. On the second floor there are 2 banks (Banco Bicentenario and Banco de Venezuela) and a food fair, from which you can also see the sea.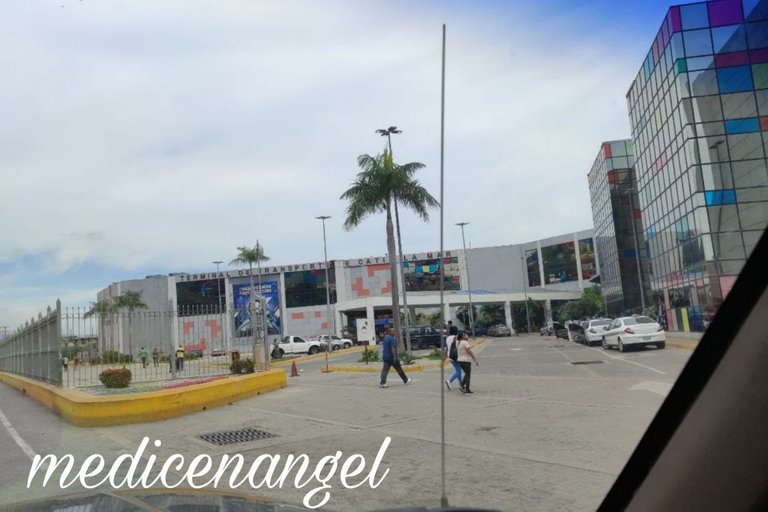 Then we went to the Catia la mar beach, which is a very beautiful beach located on the beach avenue, 3 minutes from the terminal. To enter the beach you do not have to pay, only if you take your vehicle you must pay one (1) dollar or at the exchange rate that when I went was 6 bolivars for the parking lot that has surveillance, and you can pass your cellar with your drinks and food without any problem. Inside the spa you can opt for the rental service of chairs and awnings if you do not bring your own like us, the cost is six dollars for an awning and two chairs, each additional chair has a cost of two dollars, all this you can pay both in dollars or bolivars and have several ways of payment, from cash to mobile payment. They also have food and beverage service, prices range from 6 dollars for a salchipapa to 16 or 20 dollars for a fried fish with two contours, and there are also several street vendors with seafood salpicón, seviches and vuelve a la vida that range from 5 to 10 dollars. In the resort there are also bathrooms where you will only have to give a collaboration of two or three bolivars to access them.
The beach in general is very nice and kept clean, it is divided into two sections by the breakwater, but both are freely accessible, we decided for the area on the right, as on the left side there are tables and on the right side are the awnings. The sea usually has very little waves thanks to the breakwater so it is perfect to go with children. The sand is soft and there is a space where you can play beach volleyball or beach tennis, we brought racquets so that's what we played.
I am going to tell you some recommendations for your stay at the resort, take sunscreen and apply it at least every hour because the sun is very strong, bring plenty of water and drinks and your own food if you do not want to spend a lot. Don't forget your horn to listen to music and a beach ball and enjoy.

After the spa we went to the viewpoint of Caney del Chivo, where we could appreciate the beautiful sunset characteristic of the Guairean coasts, the reflection of the sun on the sea makes it a landscape worth admiring. Then we stayed a while longer observing the various activities to do. In this viewpoint there is a bike area, spinning classes are very lively that are placed there every afternoon, the instructor does several routines from a platform and at the bottom are the bikes, there are about 20, where people follow the steps of the trainer, with very entertaining music. In addition to spinning there are several areas to exercise, with weights, bars, there is an area for push-ups and has ample space for rollerblading, skateboarding or even go with your bike to ride around the viewpoint, we did this tour walking from the beginning of the viewpoint to the caney del chivo which is a restaurant that is located at the end, but we did not have the opportunity to enter to know it. And well this was our first day of vacation, soon I will upload another post telling you a little more.

¡ Thanks for reading, see you in the next post.!
All images are my own taken with the camera of my phone mi 10 lite Translated with https://www.deepl.com/es/translator
Spanish
Esta semana he estado tratando de organizar un pequeño recorrido con unas amigas por algunos de los sitios mas turísticos de este hermoso estado, este plan lo pudimos concretar en esta semana y quiero compartir con ustedes las experiencias que vivimos en estas mini vacaciones llenas de paisajes espectaculares. Nuestro punto de salida fue el terminal de pasajeros de Catia la mar, que es muy bonito y cuenta con seguridad, por lo que puedes caminar tranquilamente, el terminal cuenta con dos platas, en planta baja se encuentra la zona de llegada y salida de los autobuses, una panadería en la que tuvimos la oportunidad de comer pizza y son excelentes y varias tiendas de ropa, comida, suvenires y tecnología. Para acceder a la segunda planta hay 3 opciones, las escaleras, el ascensor que estaba apagado y no pudimos utilizarlo y una rampa que le da la vuelta al termina y puedes apreciar el mar desde ahí. En la segunda planta se encuentran 2 bancos (Banco bicentenario y Banco de Venezuela) y una feria de comida, desde la cual también puedes observar el mar.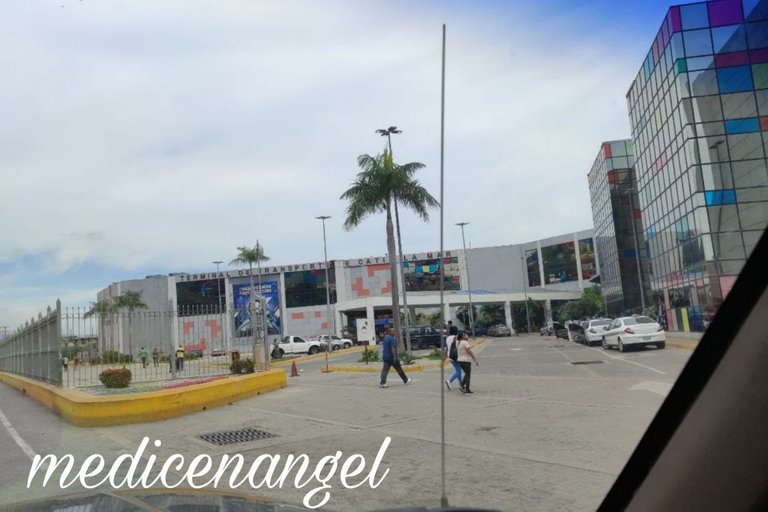 Luego partimos hacia el balneario de Catia la mar, el cual es una playa muy hermosa que esta ubicada en la avenida balneario, a 3 minutos del terminal. Para entrar al balneario no tienes que pagar, solo si llevas tu vehiculó deberás pagar un (1) dólar o al cambio que cuando yo fui eran 6 bolívares para el estacionamiento que cuenta con vigilancia, y puedes pasar tu cava con tus bebidas y alimentos sin ningún problema. Dentro de el balneario podrás optar por el servicio alquiler de sillas y toldos si no levas los tuyos como nosotras, su coste es de seis dólares por un toldo y dos sillas, cada silla adicional tiene un coste de dos dólares, todo esto lo puedes pagar tanto en dólares o bolívares y tienen varias maneras de pago, desde el efectivo hasta el pago móvil. Además, cuentan con servicio de comida y bebidas, los precios van desde 6 dólares por una salchipapa hasta 16 o 20 dólares por un pescado frito con dos contornos, y también están varios vendedores ambulantes con salpicón de mariscos, seviches y vuelve a la vida que van desde los 5 hasta los 10 dólares. En el balneario también hay baños en los que solo deberás dar una colaboración de dos o tres bolívares para acceder a ellos.
La playa en general es muy bonita y la mantienen limpia, esta dividida en dos secciones por el rompeolas, pero las dos son de libre acceso, nosotras nos decidimos por la zona de la derecha, ya que de el lado izquierdo hay mesas y del lado derecho están los toldos. El mar suele tener muy poco oleaje gracias al rompeolas por lo que es perfecta para ir con niños. La arena es suave y hay un espacio en donde se puede jugar voleibol de playa o tenis playero, nosotras llevamos raquetas así que eso fue lo que jugamos.
Les voy a decir algunas recomendaciones para su estadía en el balneario, lleven protector solar y aplíquenselo por lo menos cada hora ya que el sol es muy fuerte, lleven bastante agua y bebidas y su propia comida si no quieren gastar mucho. No olviden su corneta para escuchar música y una pelota de playa y a disfrutar.

Después de el balneario nos dirigimos hacia el mirador del Caney del chivo, en donde pudimos apreciar el hermoso atardecer característico de las costas guaireñas, el reflejo del sol sobre el mar lo vuelve un paisaje digno de admirar. Luego nos quedamos un rato mas observando las diversas actividades que hay para hacer. En este mirador se encuentra zona bike, son clases de spinning muy animadas que se colocan ahí todas las tardes, la instructora hace varias rutinas desde una tarima y en la parte de abajo se encuentran las bicicletas, son alrededor de 20, donde la gente sigue los pasos de la entrenadora, con música muy entretenida. Además del spinning se encuentran varias zonas para ejercitarse, con pesas, barras, hay una zona para flexiones y tiene un espacio amplio para andar en patines, patineta o incluso ir con tu bicicleta a recorrer todo el mirador, nosotras hicimos este recorrido caminando desde el principio del mirador hasta el caney del chivo que es un restaurante que se encuentra al final, pero no tuvimos la oportunidad de entrar a conocerlo. Y bueno este fue nuestro primer día de vacaciones, pronto subiré otro post contándoles un poco más.

¡Gracias por leerme nos vemos en el siguiente post!
Todas las imágenes son de mi propiedad tomadas con la cámara de mi teléfono mi 10 lite Traducido con https://www.deepl.com/es/translator
---
---